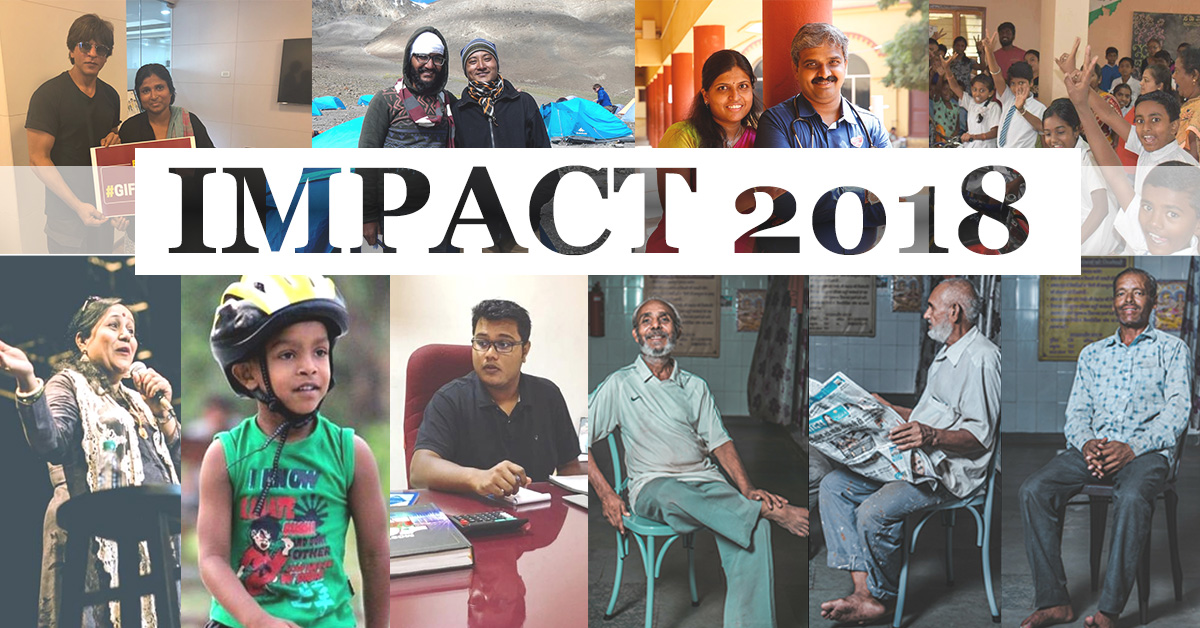 2018 was a brilliant year for us, dedicated to growth and impact. And we have you, the readers, to thank for that.
Dear Readers,
It's that time of the year again — to look back at all the amazing stories of courage, determination, strength, and passion that we shared in 2018, and to understand the impact they created across the country and in so many lives.
For over four years now, The Better India has shared incredible stories of change every single day, and each story has carried with it a potential for strong impact that only increases manifold with time.
We reach out to 40 million people across the internet and social media portals every month and are determined to change the discourse of journalism, moving it from solely focusing on 'what's not working' to also covering 'what is'.
How? By sharing stories about India's most inspiring individuals and empowering the audience with simple ideas to make a difference in their own lives as well as in society at large! We are committed to showcasing constructive work being done in India and thereby advancing the impact ecosystem at large.
Every year, our team plans and launches several campaigns with the aim of addressing pertinent issues India is currently facing, in addition to publishing content on those taking that extra step to make sure they are creating a positive change in some way or other.
2018 was a brilliant year for us, dedicated to growth and impact. And we have you, the readers, to thank for that. The Better India's community of readers has helped us take our content beyond the screen and into the real lives of many on the ground.
So here's welcoming the new year by looking back at all the awesome things that happened last year:
The Time You Helped Give Wheels to the Dreams of 100 Needy Students: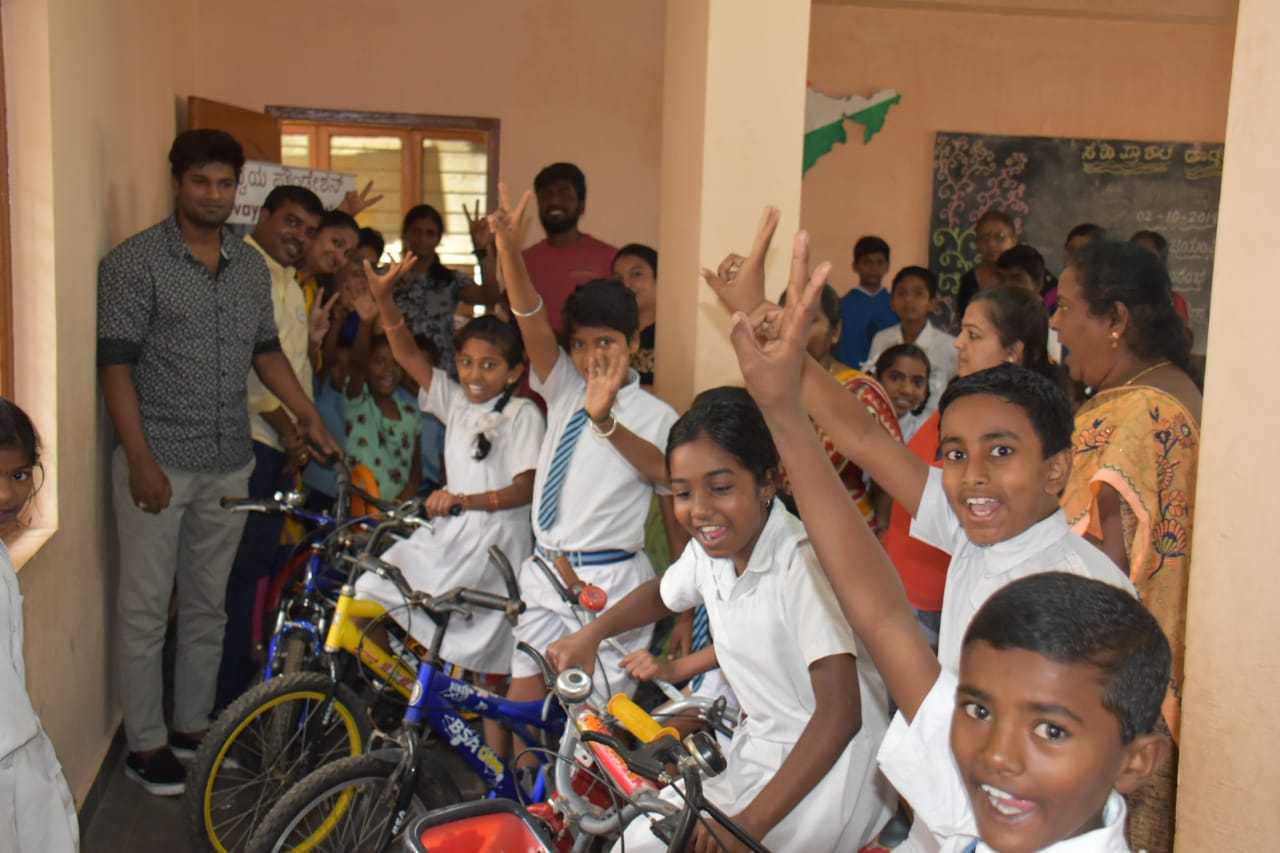 Thousands of children in India have to walk for hours to reach schools because they cannot afford any means of transportation. One organisation from Bengaluru is dedicated to helping them out by easing their access to schools.
The Anvaya Foundation, a non-profit organisation, has been working on this project for two years now. They collect old, used cycles, repair them and donate to children from government schools and orphanages within the city. This year, The Better India launched 'Wheels for Dreams' — a campaign with Anvaya Foundation to collect and donate 100 cycles to children from underprivileged backgrounds.
Many of our readers got together and donated. By the end of it, we were able to collect 104 cycles, and they have already reached students in need.
When we Turned The Better India's office into a Zero Waste space:
This World Environment Day, the team at The Better India decided to transform our office in Bengaluru into a zero-waste space. It started in early May when we planned to the steps that would ensure that waste generated from our office does not end up in landfills. We were supported by two waste management organisations named Hasiru Dala, and One Hop Organics Pvt. Ltd. in this plan.
They helped our team members understand all aspects of waste management like segregation, composting, management of e-waste and more. This helped change our entire perspective on the disposal of waste. We are now converting our wet waste into nutritious compost, and all our dry waste is being sent for recycling and reuse. The electronic waste generated at the office will also be collected every three months and will be sent out for recycling.
The Time we Helped Fulfil the Wishes of Cancer Patients: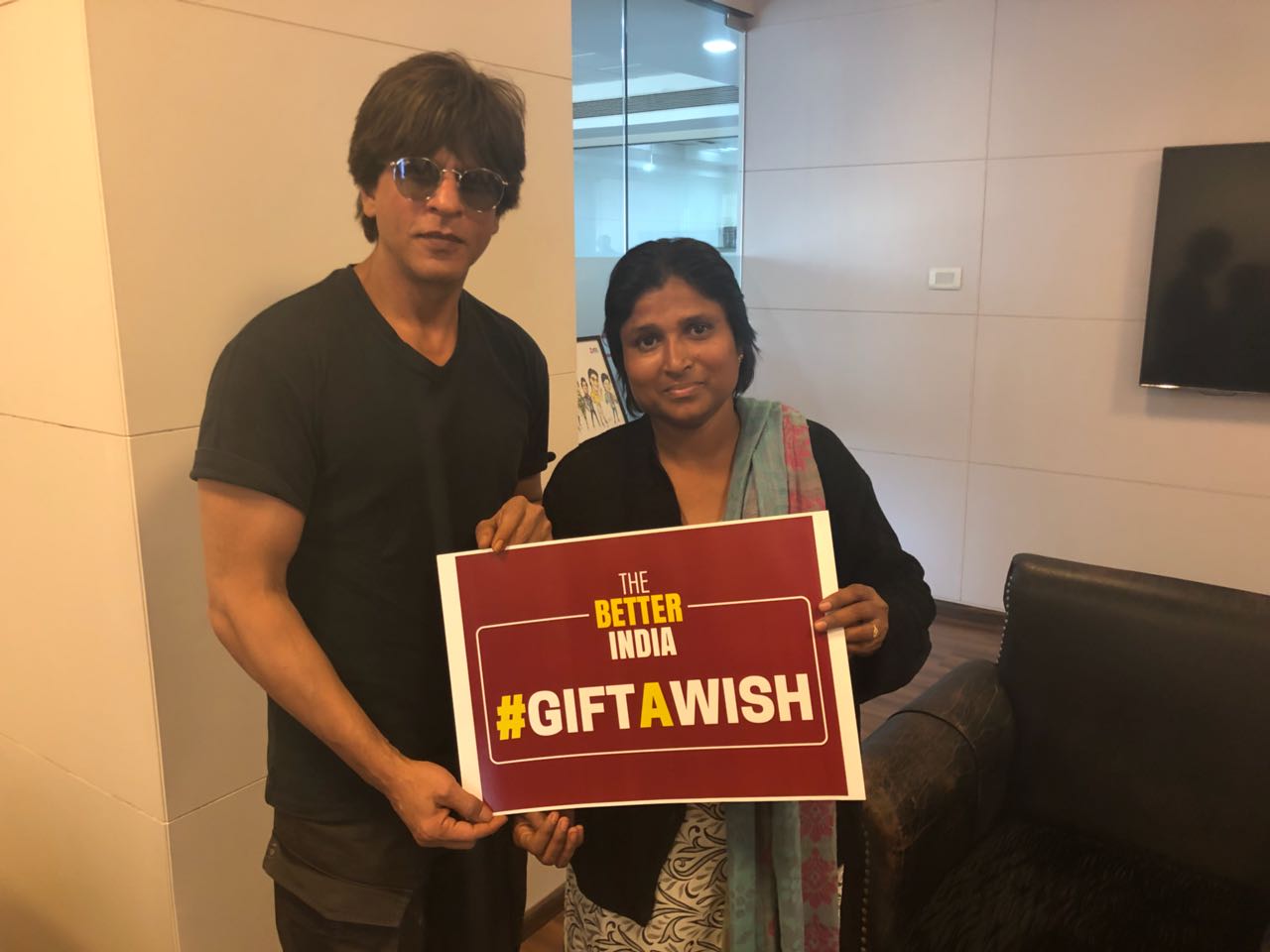 On World Cancer Day marked on February 4, The Better India launched '#GiftAWish' — a campaign that asked our readers to come together and help us fulfil the wishes of five cancer patients. And you did!
From 45-year-old Simran Hemant Chadda suffering from Cervical carcinoma who wanted to meet Shahrukh Khan, to a 3-year-old boy suffering from Bone Cancer-Ewing's Sarcoma who wanted a toy helicopter — we were able to fulfil many of their wishes and bring small joys and smiles in their lives for a few days.
How we are Helping 26 NGOs That are Doing Brilliant Work Across the Country: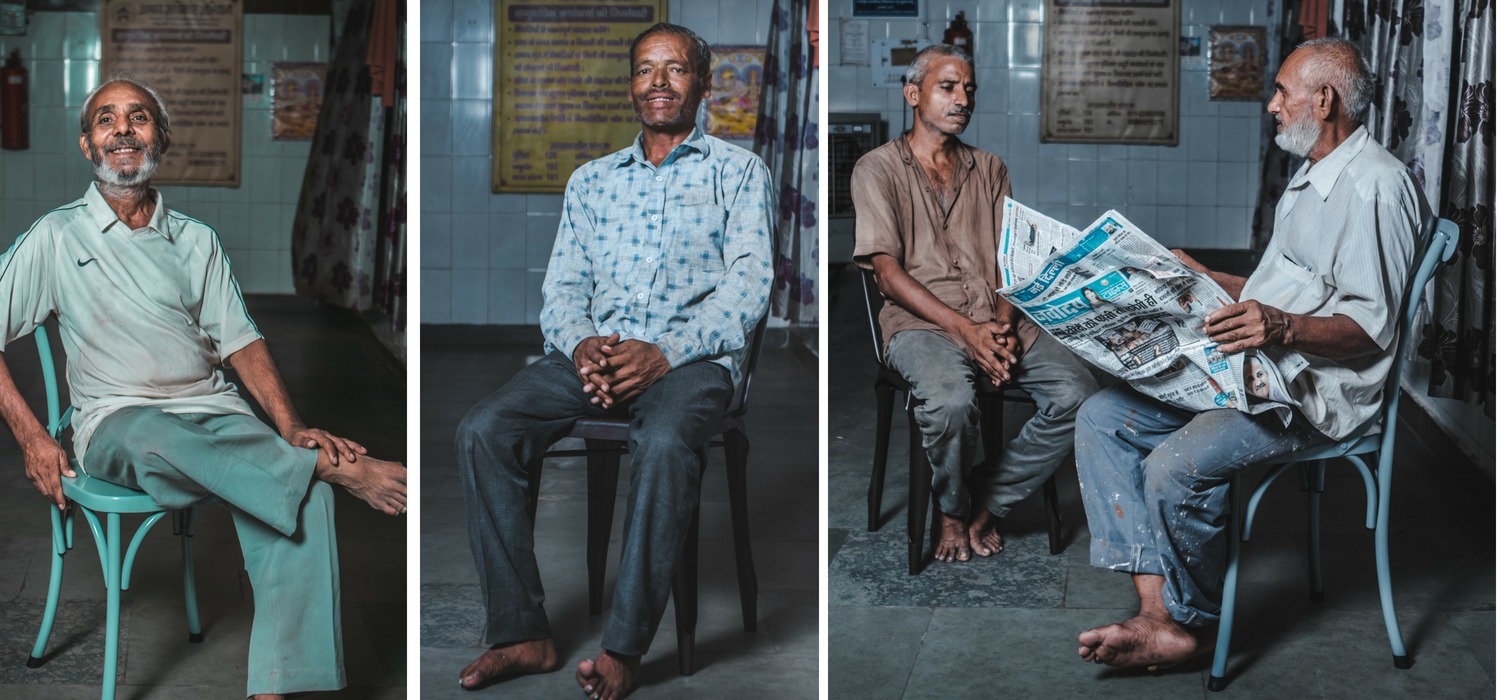 The ongoing 'Happy Furniture Projects' is an impact initiative by The Better India and Pepperfry.
It aims to recognise NGOs that are building bridges to narrow the gap between individuals and opportunities. These NGOs are working relentlessly for the betterment of countless Indians by providing them with education, safety, livelihood opportunities and more.
The campaign is meant to spread awareness about their work and to donate furniture that can help ease their day-to-day functionalities. Eight NGOs have received some very helpful furniture, and a total of 26 will benefit from the campaign.
These include Miracle Manna, a home for 23 street children started by Shivaji Lazarus, a driver and his wife Prema, a BPO employee; and Good Samaritans India, a non-profit stated by George Rakesh Babu which is home to over 300 abandoned, old, sick or dying people left on the streets.
The time a student saved a trekker's life in Ladakh and wanted to meet him. The Better India made that possible: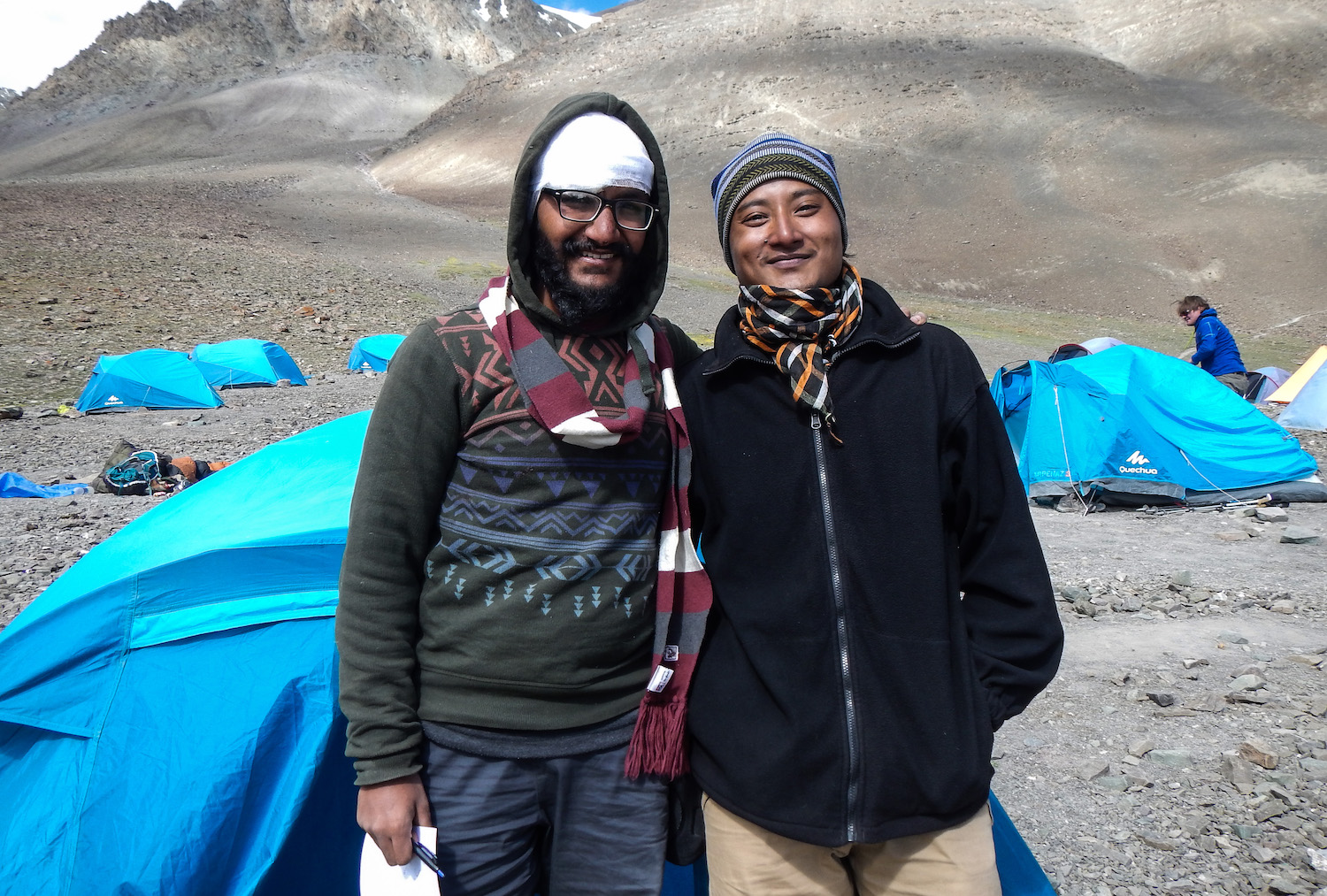 On July 8, 2016, Bidhan Shrestha, a 19-year-old engineering student studying in Bengaluru, went on an expedition to Stok Kangri in Ladakh. Just a few hundred meters below the summit, he saw a fellow climber falling 15-20 meters off a cliff.
Bidhan rushed over to find that the climber's forehead was bleeding. Bidhan used his first aid kit to clean the wound and cover it with a bandage. The duo was perched at an altitude of approximately 5,800 meters and there was nobody in sight.
Fortunately, a local guide heard Bidhan's pleas and rushed to spot. As per Bidhan's understanding, the man he saved was named Udesh. They spent nearly four hours waiting for the rescue team, with Udesh in excruciating pain.
Once the rescue team arrived, Bidhan decided to scale the summit. Post this, he tried to search for Udesh a lot on social media but could not find him. After we published his story and a video on the same, a reader of ours tagged her brother, Utsav Haria feeling that this story closely resembled his life.
Her brother quickly confirmed that it was him who was rescued that day. We reached out to Utsav to get his side of the story, and it turns out, Bidhan had gotten his name wrong. We are happy to share that the two finally got in touch.
How we Supported Eco-Friendly Initiatives: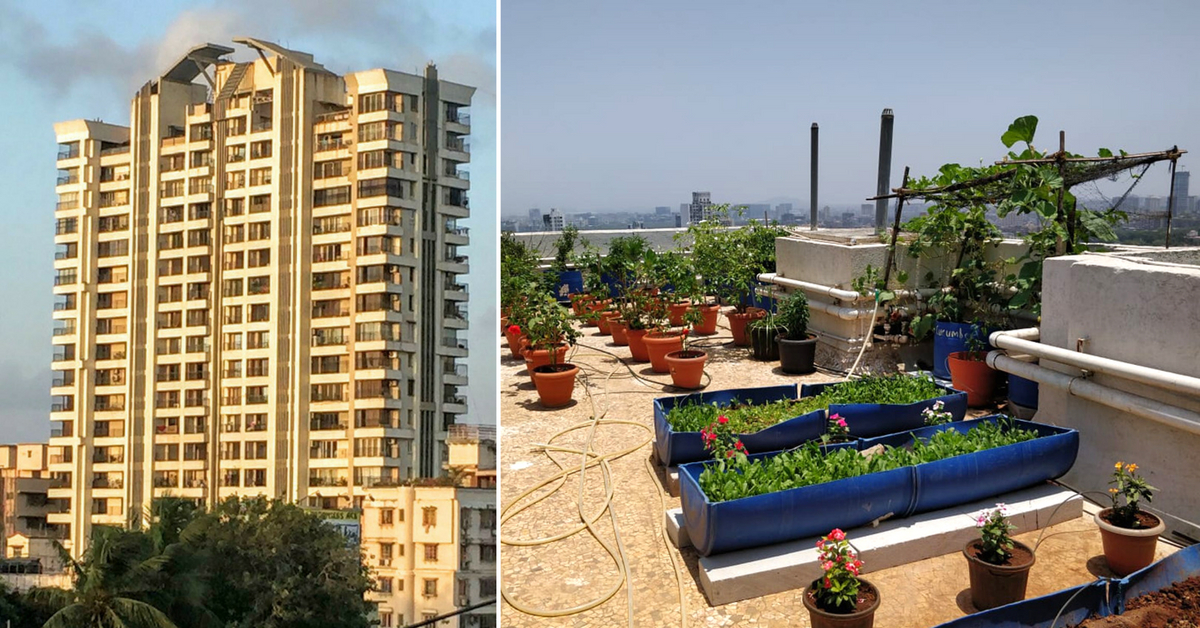 In June 2018, The Better India published an article about Sameera Satija, a resident of Gurugram who has started a steel crockery bank — a unique bank that lends citizens steel utensils for functions and occasions free of cost, with the aim of reducing the consumption of single-use plastic utensils.
She shelled out Rs 10,000 from her own pocket to start a bank with 100 glasses, 100 plates and 75 newly acquired quarter-plates. In a matter of a few days, she was able to increase the number to over 400 steel crockery pieces.
Post the article, Sameera got a huge response from people across India including individuals, NGOs, religious setups and the media. The coverage gave her the required boost to reach out to a wider audience.
She now gets several calls from people who both want to congratulate her and want to get ideas on starting something similar. Thanks to the article, she has already opened 10 new branches of the bank in Gurugram and NCR and has heard from many societies who have created such banks for their in-house events and programmes. She has now been able to save 80,000 disposable items from being used in Gurugram and NCR.
We also wrote about Matoshree Pearl, a high-rise society in Mumbai with 65 apartments that recycles 8000 kg of waste and uses all compost to grow organic fruits and vegetables. The complex was able to achieve this with the support of RUR Green Life, a social environment enterprise that launched the Go Green Campaign on Oct 2, 2017, with the objective of converting wet kitchen waste into compost and recycle as much dry waste as possible.
The article about this society inspired many other similar societies across India to take a step towards helping the environment. RUR Green Life received several enquiries from different cities and many individuals expressed interest in learning about waste management.
"The article you carried in The Better India about our society's progress in our vision to becoming a green society has done wonders for the green movement in Mumbai. There are many large housing societies in Mumbai where people want to introduce the concept of wet waste composting but have not been successful. Your article has given them fresh hope and many members of societies have contacted me to help them to identify their issues and find the solution," says Satish Kini, a resident of Matoshree Pearl.
When The Better India Spoke about some Brilliant Individuals and had a Huge Impact in their Lives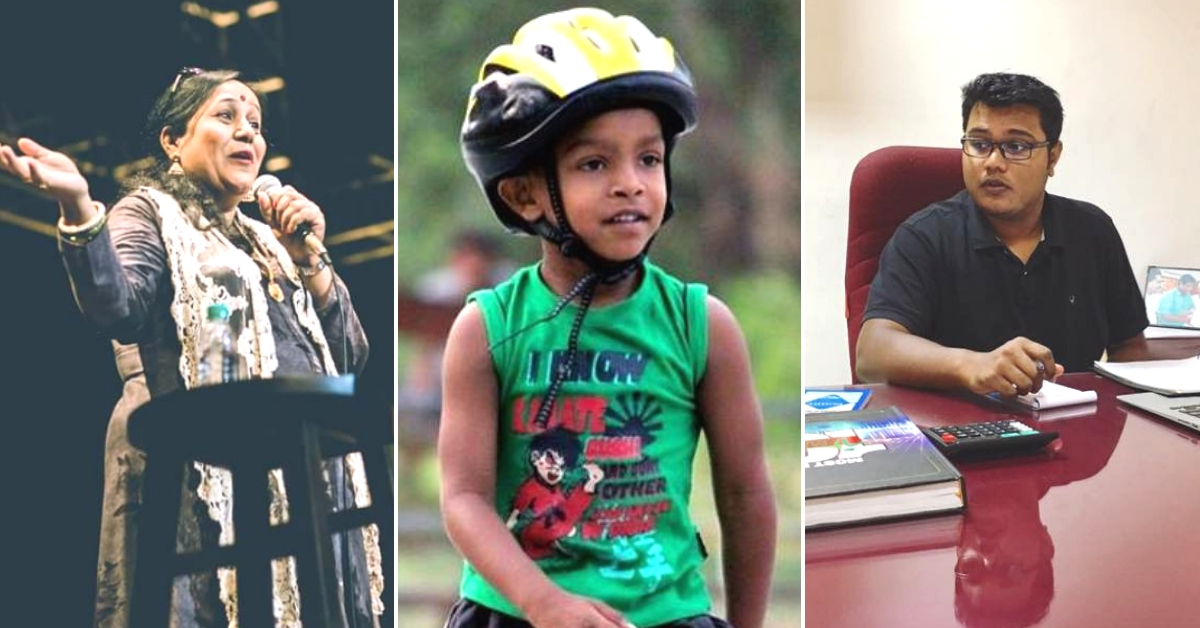 We published the story of TNM Jawad in May this year – a brilliant Kannur youngster who put Google to good use to become a millionaire at the age of 21. It was a computer gifted to TNM Jawad which turned his fortunes and changed his life for the better.
Today, Jawad is the managing director of TNM Online Solutions, a multi-crore IT establishment that deals with e-commerce, web designing and app development, and has a large clientele base from across the world.
"I must thank The Better India from the bottom of my heart for making me kind of a celebrity in just some days! The impact you have created is just wow. Everyone has that one thing that comes to you in your best time and changes your life – for me, that is The Better India," says Jawad.
Post the article, he was invited to talk at a TEDx event in Kochi other than being interviewed by over 50 other publications who wanted to spread the word about his story.
His company got an overwhelming number of new clients. About 30,000 unique visitors came to their website in just 30 days, which generated over 2000 leads for him. Jawad also got nominated for the International Achievers Award and his turnover increased tenfold.
We also published an article about Deepika Mhatre, a Mumbai resident who works as domestic help by the day and is a standup comic at night. After the article, she received a lot of recognition from across the country, which led to her getting an increased amount of work and opportunities to showcase her talent.
Aditi Mittal, a well-established stand-up comic, reached out to Deepika. She now works with Aditi on new shows and scripts. She also has a manager to look after her social media presence, interviews and shows. She has also shared a stage with popular stand-up comedians like Varun Grover and Abhishek Upmanyu and continues to be called for shows.
Lastly, Dhruv-Shishir's story led to an immensly heartwarming impact. At 8, this skating champs has already made a world record, and has won 23 gold, 6 silver and 3 bronze medals. In 2017, Dhruv's mother fell severely ill and his parents had to spend all their savings on her treatment.
She passed away in August 2017. After reading his story, our readers go together to crowd-fund Rs. 70,000 to buy inline skates that Dhruv needed but his family could not afford.
The Time You Helped Save Little Hearts: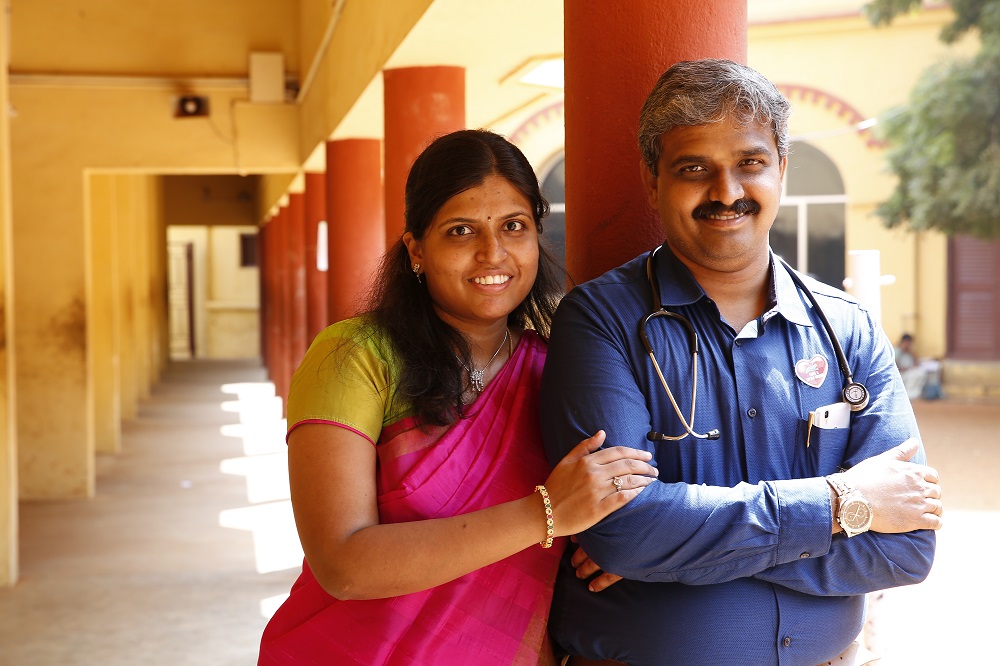 Dr Gopi Nallaiyan and Dr Hemapriya Natesan left their well-paying jobs to start a foundation to treat underprivileged children with Congenital Heart Disease (CHD), for free. CHD is a defect in the structure of the heart and is present in patients from birth.
With this foundation, the couple aims to provide financial and medical support to underprivileged children suffering from CHD. At every hospital where this duo worked, they received several patients who could not afford CHD treatment. In other cases, patients would reach them quite late and the condition would be inoperable.
According to reports, about 78,000 infants born with CHD in India die every year. Seeing the number of these patients and moved by their situation, the couple decided to start a foundation to help those from weaker economic backgrounds. On April 15, 2018, The Better India and Little Moppet Heart Foundation organised a health camp in Begampur, Tamil Nadu to create awareness about CHD and raise funds for providing free treatment and consultation to children.
Our readers helped us raise over Rs. 3,72,000 for the same. At the end of the campaign, 4 children between the ages of 3 and 8, received successful surgeries and are leading healthy lives today.
We are extremely grateful to all our readers who made 2018 possible and are excited to take you along our journey in 2019.
Wishing you a very happy new year full of positivity and its incredible power.
(Edited by Vinayak Hegde)
Like this story? Or have something to share? Write to us: contact@thebetterindia.com, or connect with us on Facebook and Twitter.
We bring stories straight from the heart of India, to inspire millions and create a wave of impact. Our positive movement is growing bigger everyday, and we would love for you to join it.
Please contribute whatever you can, every little penny helps our team in bringing you more stories that support dreams and spread hope.
Tell Us More