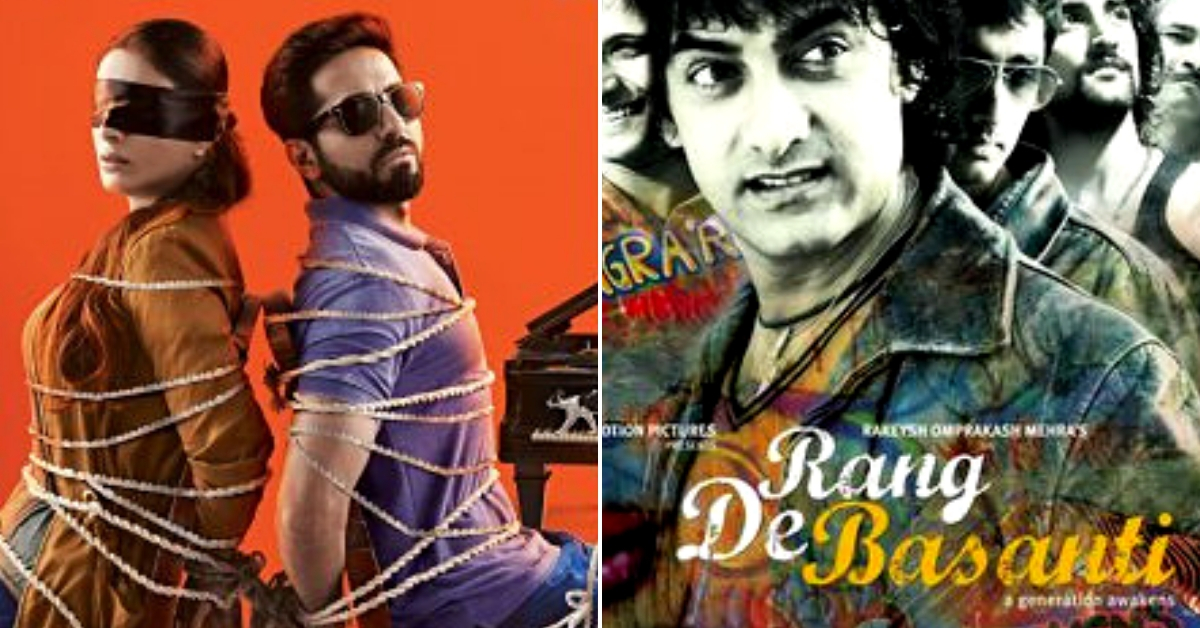 Even as we believe that the movies churned out by Hindi-film industry are mass entertainers, and one needs to forget the idea of logic while watching them, it is also true that it has produced gems that are recognised not just in India, but all over the world.
Every now and then, there comes a film that hits the bull's eye with every emotion it evokes. Whether an evergreen comedy, a thriller that has you sitting on the edge of your seat, or a drama which makes you wonder about the state of the world, a great film has the power to move you deeply.
2018, for example, was a barrier-shattering year for several Bollywood films that scored a perfect 10 with the audience and critics. Even as we believe that the movies churned out by Hindi-film industry are mass entertainers and one needs to forget the idea of logic while watching them, it is also true that it has produced gems that are recognised not just in India, but all over the world.
Here, we bring you a list of 10 such films that were recognised as some of the world's best by international platforms.
1. The Apu Trilogy (1950-1959)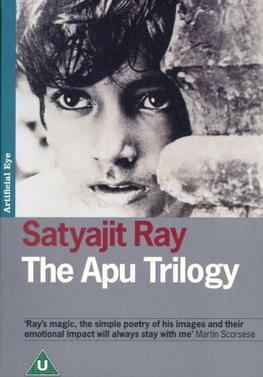 Made between 1950 and 1959, Satyajit Ray's trilogy won top prizes at Cannes, Venice and London.
Pather Panchali, Aparajito and The World of Apu follow the story of Apu, a poor boy from a Brahmin family. The films shifts focus between the family's struggle to gather enough money to either repay their debt, repair their house or purchase clothes, and the difference in the upbringing of Apu and his sister Durga. Ray tries to portray the role of technology that improves life and the role of religion when Durga dies and the poverty-stricken family must cope with it.
Ranked number 2 on The Time Magazine's All-time 100 movie list, the trilogy is a classic.
2. Charulata (1964)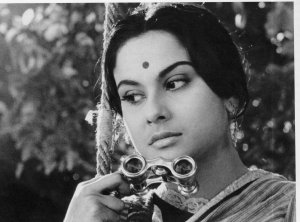 Another masterpiece by Satyajit Ray, the film is about Charu, a lonely woman whose husband, Bhupati, has time only for his work. Things turn controversial when Bhupati's younger brother Amal comes home on a break and gets close to Charu. Soon enough, their conversations result in Charu falling in love with Amal.
The film set in the 1870s saw Ray introducing the western style of films to India. It scored 96% on Rotten Tomatoes, an American review-aggregation website for film and television, and was listed at number 56 in the Sight & Sound critic's poll.
3. Pyaasa (1957)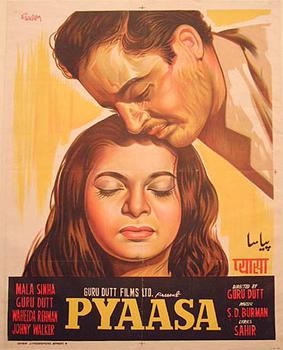 Scoring a full 100% on the Tomatometer, this drama set in the post-independent India, Pyaasa is about two outcasts—Vijay, whose talent in poetry is underappreciated and Gulabo, a prostitute.
Vijay is a sensitive poet who writes from his heart although no one, including his loved ones, appreciates his talent. When he is betrayed by his love, Vijay ends up meeting Gulabo—the prostitute with a heart of gold. The drama takes a twist when a dead beggar to whom Vijay gave his coat and whom he tries to save unsuccessfully from the path of a running train is mistaken for Vijay.
For the world, the poet is dead, and Gulabo takes this opportunity to publish his poetry as a book, which becomes a bestseller.
Directed by Guru Dutt and starring him as Vijay and Waheeda Rehman as Gulabo, the classic is listed at number 77 on The Time Magazine's All-time 100 movie list.
4. Nayakan (1987)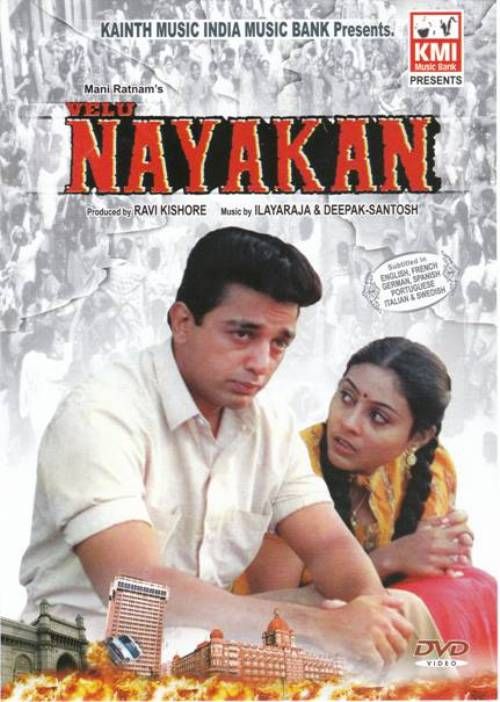 Considered as India's answer to 'The Godfather' and enlisted at number 65 on Time's All time 100 movies, this Mani Ratnam film is based on a true story about the underworld.
Nayakan (or Nayagan) is Sakthivelu Nayakar's (played by Kamal Hassan) story. Sakthivelu was born in a family of an activist, an anti-government union leader. He is arrested by corrupt police who make him believe that they are actually his friends and mean no harm. In reality, they are using the young boy to locate his father. When the police release him from custody, the innocent boy meets his father. The police, who are following him closely, kill the activist.
Betrayed and angry, Sakthivelu ends up killing the policeman and flees to Mumbai to become a Mafia don.
5. Drishyam (2013)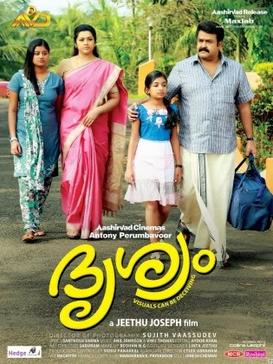 Scoring an average of 8.8 stars from over 22,000 reviews, Drishyam is a Malayalam crime drama about a simple, middle-class family.
Georgekutty's elder daughter Anju is secretly filmed while changing her clothes and the culprit, Varun, comes to their house.
Varun, a confident, vile teenager is the son of a police inspector. He starts blackmailing Anju and her mother, Rani. Things escalate when the mother-daughter duo accidentally kill the boy.
When Rani tells Georgekutty about this incident, he must move heaven and earth to protect his beloved from the law. The story is about how the simple family goes about setting the perfect alibi, to show the investigating team that they weren't at the place of murder at the time.
Remade in Hindi two years after the release in Malayalam, the movie is a roller coaster ride that has you sitting on the edge of your seat throughout. It is also listed as one of the world's best crime dramas.
6. Rang De Basanti (2006)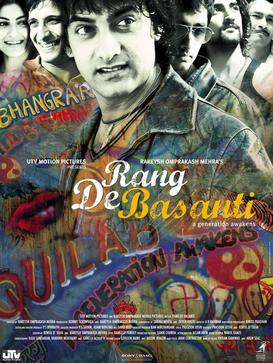 Six "good for nothing" friends find themselves in acting in a documentary written and directed by a British woman, Sue. Sue's grandfather worked in British India and had documented the story of five freedom fighters—Bhagat Singh, Chandrashekhar Azad, Shivaram Rajguru, Ashfaqulla Khan, and Ram Prasad Bismil.
While the friends believe that in this day and age, the country is not worth fighting or sacrificing for, Sue tries to change their mindsets through her documentary film.
When another one of their close friends, Flight Lieutenant Ajay Rathod, an Air Force pilot who genuinely believes in serving the country dies protecting hundreds of innocent villagers, the politicians brush off the incident as the pilot's error as opposed to the fault in his MiG-21 plane.
That's when the six friends decide that they must right this wrong and attempt to secure justice for their friend.
Scoring an 8.2 rating on IMDB, this comedy-drama ranks 99 on the globally popular movies database's list of Top 250 movies.
7. Gangs of Wasseypur (2012)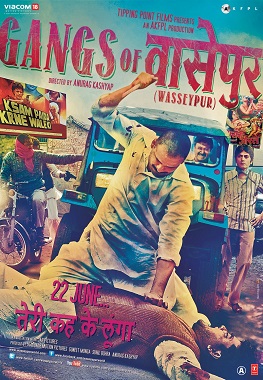 Directed by Anurag Kashyap and starring the likes of Manoj Bajpayee, Pankaj Tripathi, Piyush Mishra and Nawazuddin Siddiqui, Gangs of Wasseypur is an action comedy beloved by critics.
The story stretches from the 1940s to the 1990s. Kashyap has used semantics perfectly to define the era that the particular scene is based in without always having to specify it with text. Centred around the coal mafia in Jharkhand and the politics and power struggles that three criminal families get tied up in, GoW is a raw representation of the underworld in Bihar and Jharkhand.
It stands at number 91 of IMDb's top 250 movies and scores 96% on the tomato-meter.
8. Taare Zameen Par (2007)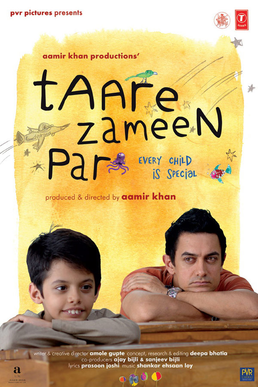 An emotional whirlwind of a story, Taare Zameen Par is sure to make you feel differently about everything from the schooling system, the mental health of children, and the emotional bonding between parents and children.
Ishaan, a dyslexic child, is made fun of at school and is scolded frequently by his strict father. While his elder brother is everything that their parents dream of, Ishaan is a quiet boy who finds solace in art, imagination and all things creative.
---
You may also like: What Inspires Movies Like #Raid? Honest Men Like IT Officer Ravi Shankar!
---
When he is enrolled in a boarding school as a punishment for performing very poorly in his tests, Ishaan meets Ram Shankar Nikumbh—an art teacher who sees beyond the syllabus and encourages his students to explore the vast realm of their own imagination.
The film shows the power of art and imagination through the life of a dyslexic, misunderstood child. IMDb lists it as a must watch and 44th on its list of Top 250 movies.
9. Dangal (2016)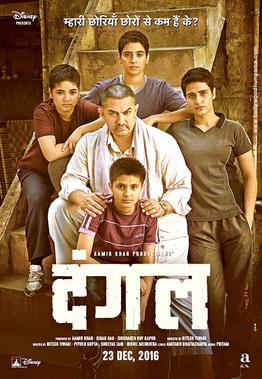 Loosely based on the Phogat family, Dangal narrates the story of Mahavir Singh Phogat, an amateur wrestler, who trains his daughters Geeta and Babita to become India's first world-class female wrestlers.
This is another one of Aamir Khan's movies to be listed in IMDb's Top 250 and this time, at number 24.
10. Andhadhun (2018)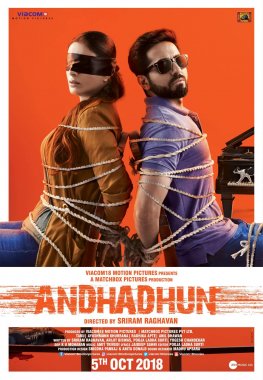 Still in the news for its sheer brilliance, Andhadhun is a gripping edge-of-your-seat thriller, that will also leave you in splits.
Akash, a blind pianist falls right in the middle of a murder plot purely by accident. The artist, who has a secret of his own, wants to report the crime but falls further down the rabbit hole when he discovers that the investigating officer was an accomplice in the murder.
---
You may also like: 11 Must-Watch Movies That Definitely Broke the Mould in 2017
---
From a relatively light plot where Akash's young neighbour pranks him to check to see if he is, in fact, visually impaired, to an organ harvesting scam that the pianist becomes a part of, the story is all kinds of unimaginable.
A semi-blind rabbit, a seemingly sociopathic trophy wife, an innocent daughter of a cafe owner and a suspicious schoolboy—all unrelated characters come together in this movie to make a flawless crime drama that shot up to number 5 on IMDb's best crime films.
(Edited by Gayatri Mishra)
Like this story? Or have something to share?
Write to us: contact@thebetterindia.com
Connect with us on Facebook and Twitter.