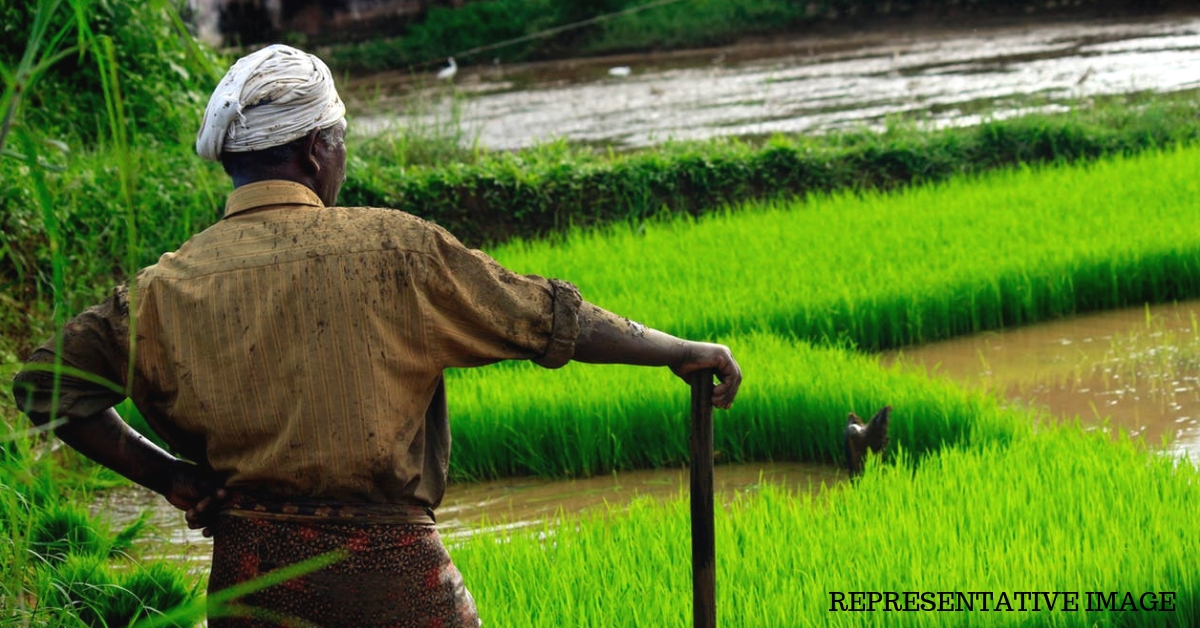 Experts have frequently pointed out that loan waiver is not a solution to India's farm distress. Then what is the way out?
Since April 2017, eight state governments have promised to waive farm loans of over a combined Rs 1,90,000 crore.
This is a staggering figure, and in many ways goes on to show the depth of the agrarian crisis. Millions of farmers are falling into the debt trap as a result of crashing prices for produce, low remuneration and poor access to markets.
And when farmers find no way to pay back loans to either private money lenders or local cooperative banks, they often commit suicide.
So while farmers certainly need relief, time and again big-ticket farm loan waivers, whose benefits often don't reach those most in need of it, have proven to be inefficient and a burden on the public exchequer.
According to this Livemint report, for example, Punjab has only managed to disburse 35% of the farm loan waivers that they committed to all the way back in June 2017.
Moreover, the eligibility criteria set out in these farm loan waiver schemes often exclude those who need it the most. According to a 2013 report by the Comptroller and Auditor General of India, most of the monetary gains from the loan waiver were pocketed by ineligible big farmers. The small, marginal and landless farmers, who are actually in need of this sort of help, received little relief.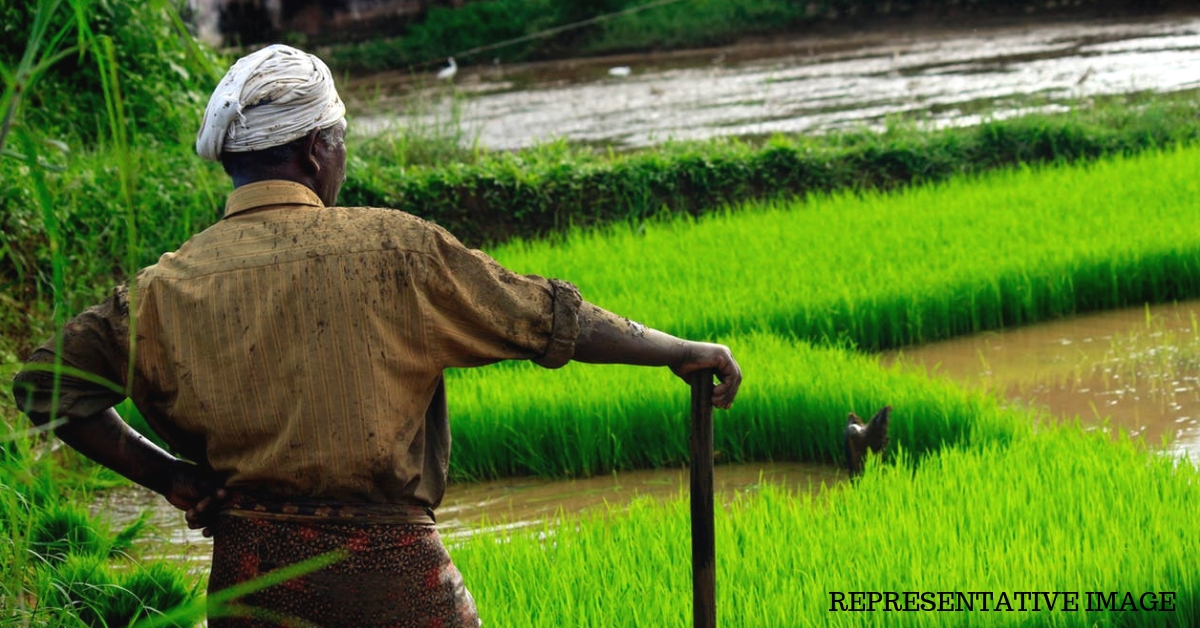 Having said that, not all farm loan waiver schemes have done a poor job in offering relief to farmers. There is the example of the Kerala State Farmers' Debt Relief Commission, envisioned by Delhi-based economist Prabhat Patnaik and the then CPI(M) government under then Chief Minister VS Achuthanandan. This was set up at a time when farmer suicides in Kerala were at an all-time high.
This model, inspired by the pre-Independence Sir Chottu Ram Commission in Punjab, consists of a seven-member team of farmers, legal experts, agro-economists and political representatives who travel from one village to another, address farmers, vet their loan portfolio and decide upon a figure for the financial relief each one needs.
Instead of a one-time across the board farm loan waiver, this commission is mandated to calculate how much relief each farmer needs.
Nonetheless, this system functions under certain strict conditions. Relief only comes for a small or marginal farmer who owns or has leased farmland of fewer than five acres, and has an annual income of less than Rs 2 lakh.
Moreover, only those loans from cooperative banks (which hold a large share of farm loans) are eligible for relief. This year, more than 11,000 farmers have benefited as a result of the Debt Relief Commission, disbursing Rs 11 crore, reports Livemint.
And consequently, farmer suicides in Kerala have come down rather significantly since the devastating highs of 2006-07.
The benefits of this model are apparent. There is constant engagement with farmers at the ground level, an attempt to understand the realities they face, and often members of the Debt Commission offer advice on how farmers can manage their debt better.
However, the one major criticism against this system is that it's too slow. Farmers sometimes have to wait for years before their dues are finally waived off because due diligence takes time, and there are other discretion-related concerns with regards to the Debt Relief Commission.
Moreover, such a system ideally works in smaller states like Kerala instead of Uttar Pradesh.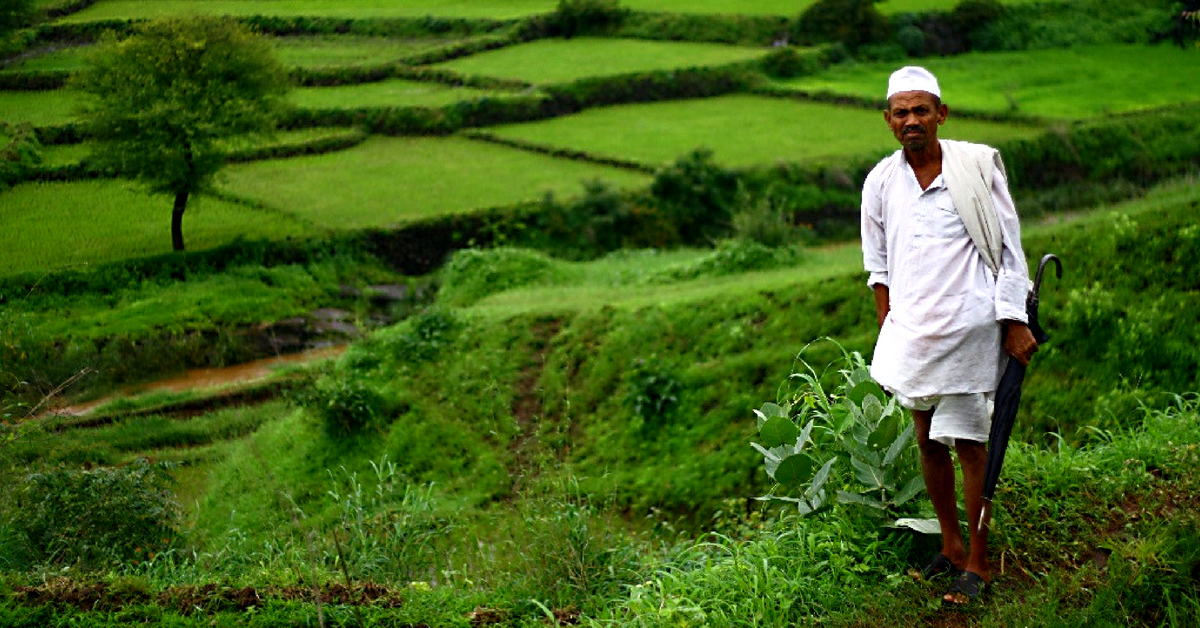 Fortunately, states like Telangana and Odisha have seemingly flipped the script and moved away from the very notion of a farm loan waiver.
In April, Telangana announced the Rythu Bandhu scheme – an investment support programme providing financial assistance of Rs 4,000 per acre per season to all farmers who own land. For the current fiscal, the State allocated Rs 12,000 crore for the scheme.
This scheme is in line with what many farm experts have advocated – an income/investment support system for farmers instead of big-ticket farm loan waivers.
This system is not only inclusive but also easy to distribute and isn't prone to leakages provided there is due diligence in updating land records.
Here's how it works – Farmers with small plots of land (less than five acres) usually lack cash at the start of the farming season.
The long sanctioning process of cash loans in state banks (where the farmers usually already have other loans) forces them to borrow money from private money lenders at very high interest rates. In turn, to pay back the loan as soon as possible, farmers tend to focus entirely on quick cash crops like sugarcane.
But now, thanks to the 'Bandhu' scheme, farmers don't feel compelled to borrow from private money lenders, can choose the crop they want to grow instead of solely those with high returns like sugarcane and it also offers relief to the banking system.
And this was not a flash-in-the-pan idea. Prior to introducing the 'Bandhu', the State undertook an extensive exercise of fixing the system of land records across "10,500 revenue villages" without any roadblocks. This now allows the state to disburse funds to land-owning farmers who need them efficiently. Thus far, around 5 million farmers in Telangana have benefitted from the scheme.
"[But] the effectiveness of four years of loan waivers and one year of Rythu Bandhu in Telangana would be known only once data on over dues of farm loans and farmer incomes is released by NABARD, RBI and NSSO," says Siraj Hussain, former secretary of agriculture and food processing to the Government of India, in column for The Wire.
However, the one major criticism against this scheme is the non-inclusion of approximately 1.5 million tenant farmers who cultivate on nearly a third of the land in Telangana.
The Odisha government has taken this system one step further with the Rs 10,000 crore Krushak Assistance for Livelihood and Income Augmentation (KALIA) scheme, which seeks to cover 74 lakh farm households in the state including the landless.
Under the KALIA scheme farmers will receive Rs 10,000 distributed across two installments for the Rabi and Kharif seasons, life insurance cover worth Rs 2 lakh and a further accident cover of Rs 2 lakh. Besides, the KALIA scheme also offers livelihood support for landless households.
How the farmer wants to use that money is entirely upon him/her. Also, with the Aadhaar system mainly in place, the government can do a much better job of protecting farmers from falling into the debt trap, notably when prices crash.
"Ten lakh landless households will be supported with a unit cost of Rs 12,500 to take up activities like goat rearing units, mini layer units, duckery units, fishery kits for fishermen and women, mushroom cultivation and bee-keeping," said Chief Minister Naveen Patnaik.
In Odisha and Telangana, the emphasis here is that these schemes encourage investments for the future, instead of only addressing past distresses.
Andhra Pradesh also has a crop loan (with land hypothecation) scheme, whereby subject to land records, farmers are eligible for a loan amounting to Rs 25,000 per acre per year.
If a farmer clears the loan amount within the same year he/she took it, the government doesn't charge any interest, and they are free to apply for another one the next year.
In the event a farmer does not clear the loan, a nominal interest rate is charged.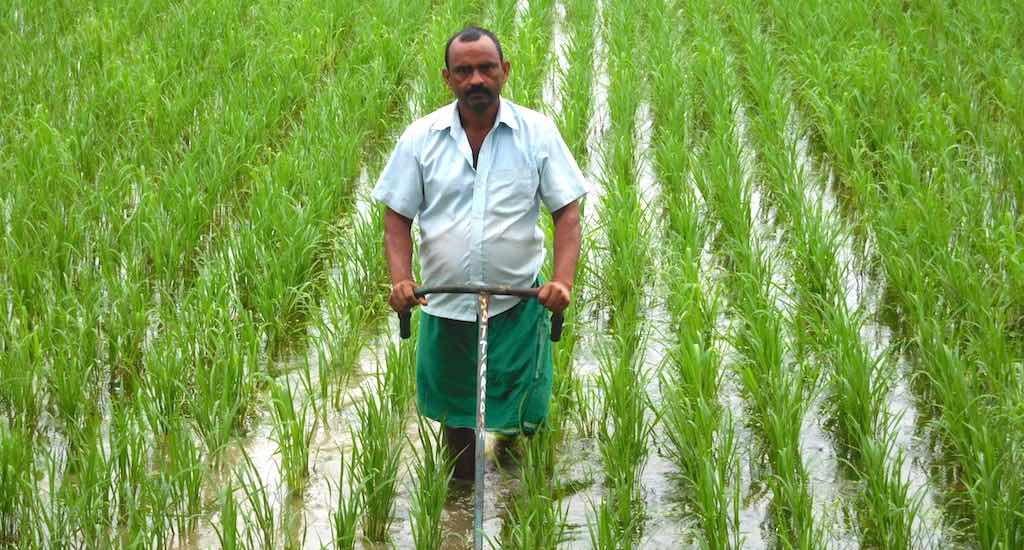 "These are great resources to have for the farming community, especially when we are talking about financial inclusion in rural India. Giving them a working capital as against a loan waiver goes back to behavioural change. A lot of times what has happened is that the expectation of loan waivers has resulted in a lot of farmers who believe that they will not have to repay their loans.
'Anyway, at some point, this loan is going to get waived off. So, why should we bother paying,' is what they believe. This attitude has come to bite them in the back," says Devi Murthy, founder of Kamal Kisan, a Bengaluru-based farming equipment development company, which works with small farmers, in a conversation with The Better India.
"I remember going and meeting a couple of bank managers when we were initially doing our market research study analysis three or four years ago in Karnataka. Even the bank managers were a little sceptical of giving loans to farmers. Big ticket loan waivers are such a short-term measure, and farmers depending on these decisions have ruined the credit ecosystem for themselves," she adds.
With regards to the schemes in Telangana, Odisha and Andhra Pradesh, however, greater awareness must be raised among the farmers in educating them about what these working capital loans or grants are all about and why they are receiving it.
Also Read: More Money, Better Options: How Karnataka's E-Trading Is Changing Farmer Lives
The schemes started by state governments in Odisha, Telangana and Andhra Pradesh are a step away from the saboteur economics of farm loan waivers. However, there are other fundamental aspects of the farming system that require fixing. This will take extensive time, effort and a significant shifting of the structural system governing agriculture.
Hope emerges from the fact that these states are seemingly willing to make that effort.
"In the corporate sector, people are judged on performance because that's why they have incentives. In India, productivity rate per acre of any crop is meagre. If you want to incentivise me as a farmer, create better infrastructure, help me raise income, instead of a loan waiver," says Devi Murthy, founder of Kamal Kisan.
(Edited by Vinayak Hegde)
Like this story? Or have something to share? Write to us: contact@thebetterindia.com, or connect with us on Facebook and Twitter.
We bring stories straight from the heart of India, to inspire millions and create a wave of impact. Our positive movement is growing bigger everyday, and we would love for you to join it.
Please contribute whatever you can, every little penny helps our team in bringing you more stories that support dreams and spread hope.