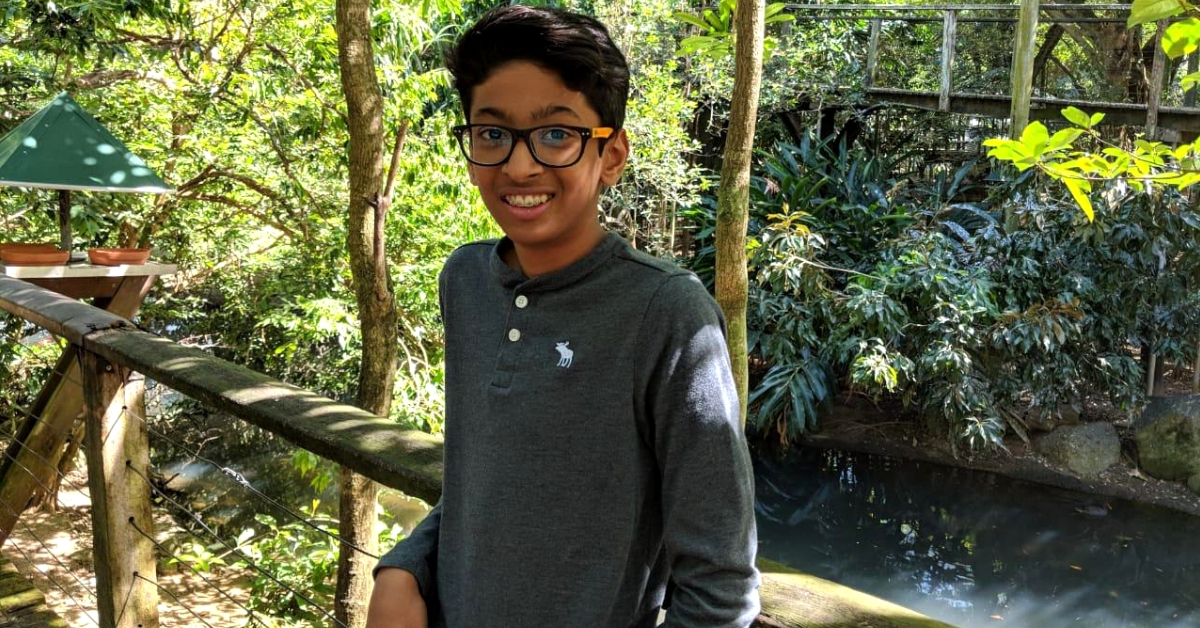 As the year comes to an end, we take this opportunity to shed light on some of these young champs, whose selfless actions and visionary initiatives made the country take notice.
Heroes come in all shapes and sizes, and we at The Better India have been passionately striving to share stories of children from across the country, who have stood out in extraordinary ways.
Be it exemplary acts of bravery, innovative solutions for sustainability, or even academic excellence, many children from across the country came into the limelight in 2018, and impressed us all.
As the year comes to an end, we take this opportunity to shed light on some of these young champs, whose selfless actions and visionary initiatives made the country take notice.
So, check out these ten amazing kids who made news in 2018 and for all the right reasons!
1. Haaziq Kazi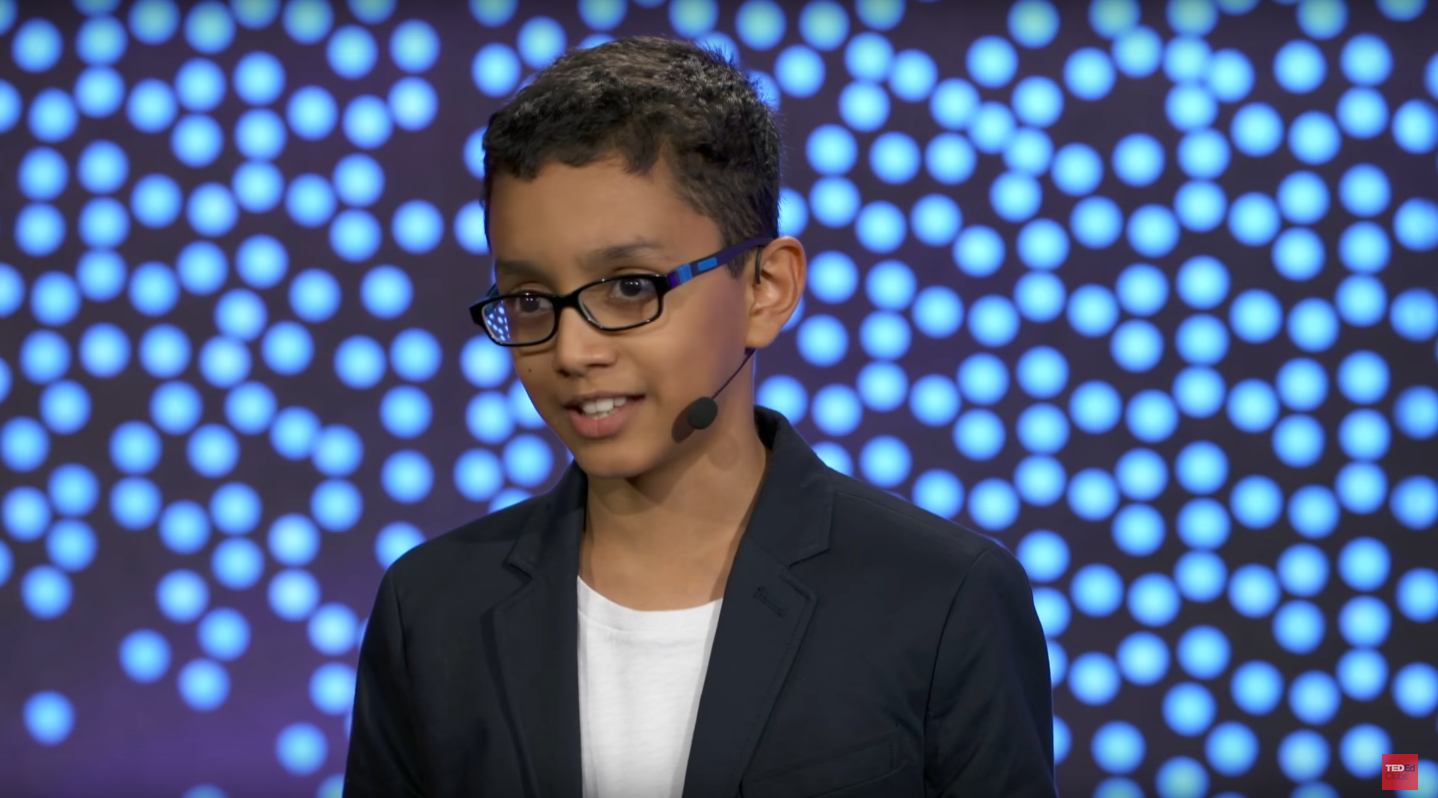 The picture of a young whale who died of intestinal blockage after consuming implausible amounts of plastic waste is what drove this 12-year-old from Pune to wage war against plastic.
In his bid to rid the oceans of all the plastic waste that has accumulated over decades of indiscriminate littering, Haaziq came up with an ingenious innovation—Ervis—which is a prototype ocean cleaner ship that can suck out plastic from the surface of the ocean!
While his first prototype lasted for a little over seven seconds, an unperturbed Haaziq knew that this was only the beginning, and he was right!
His novel idea received global attention and acclaim when he got a chance to present it at one of the TED-Ed Clubs session. Haaziq is sure that if his idea finds the means for real-time implementation, it will save our oceans and its wondrous creatures.
You can read more on Haaziq here.
2. Mhonbeni Ezung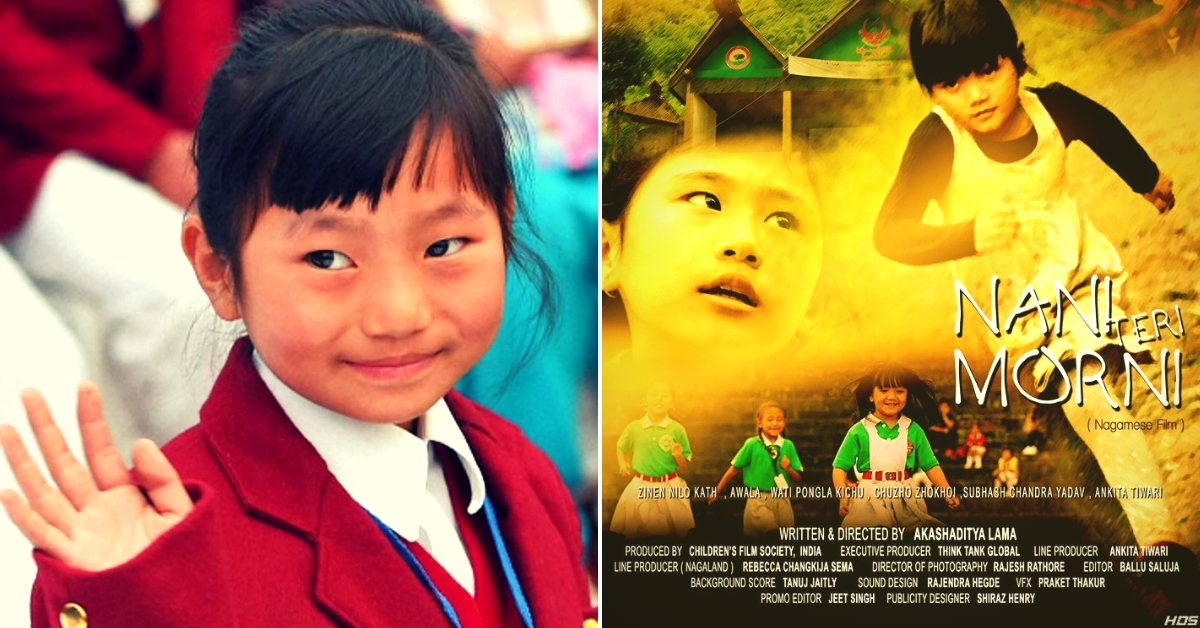 An act of extraordinary bravery earned this Naga girl the National Bravery Award in 2015. However, what is truly incredible is that this achievement led to a movie featuring the entire episode!
The feature film, "Nani Teri Morni" which was made in honour of Mhonbeni Ezung was released this year.
So what did she do?
Well, 8-year-old Ezung and her 78-year-old grandmother were fishing, when the elderly woman suffered a bout of cramps, then a stroke and fell unconscious into a river. Ezung did not only drag her grandmother out of the river but also ran 4-5 km (7 km according to some accounts) through the dense jungle all alone to the village crying out for help.
Ezung's timely action managed to save her grandmother's life, and she became the youngest person to receive the National Bravery Award.
You can read Ezung's entire story here.
3. Veer Agrawal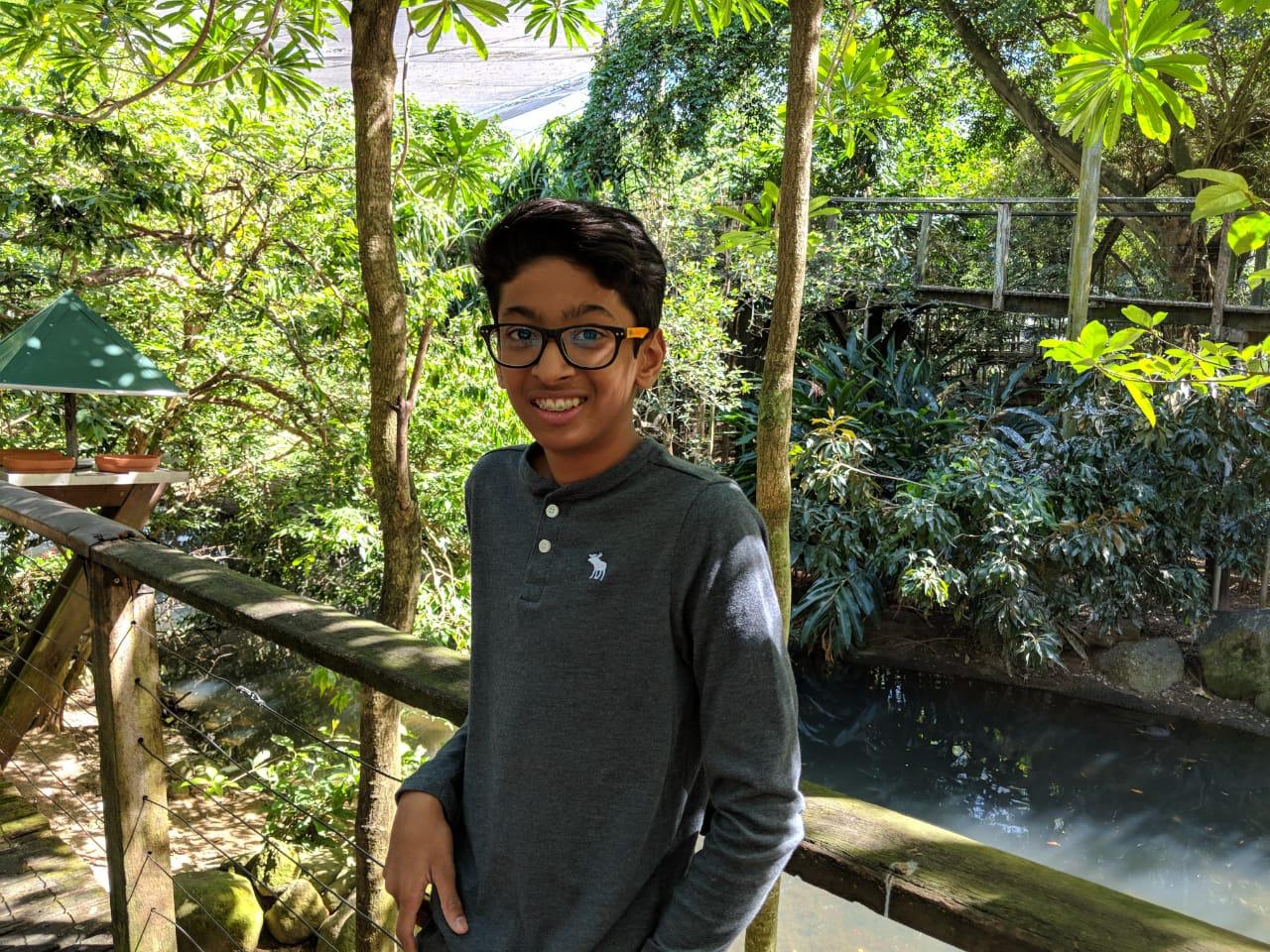 What would most 14-year-olds aspire to be? A doctor, an engineer or an astronaut, perhaps? Well, for Mumbai resident, Veer Agrawal, the drive to work towards helping those in need, particularly the disabled, is what matters the most.
Considering his recent achievement, Veer has emerged victorious in his mission towards giving back to society.
It was only last month when news reports about how Veer managed to raise Rs 14 lakh through an online crowdfunding platform, began to surface. Thanks to Veer's efforts, 300 amputees from economically disadvantaged backgrounds will now walk again.
With the money that Veer raised, each one of the beneficiaries has been provided with the 'Jaipur Foot,' an artificial limb that costs about Rs 5000 per patient and is customised to suit them as per their size.
In a real act of kindness and compassion, Veer proved that if we are determined enough, no dream or ambition is beyond our reach.
You can read more on Veer here.
4. Firoz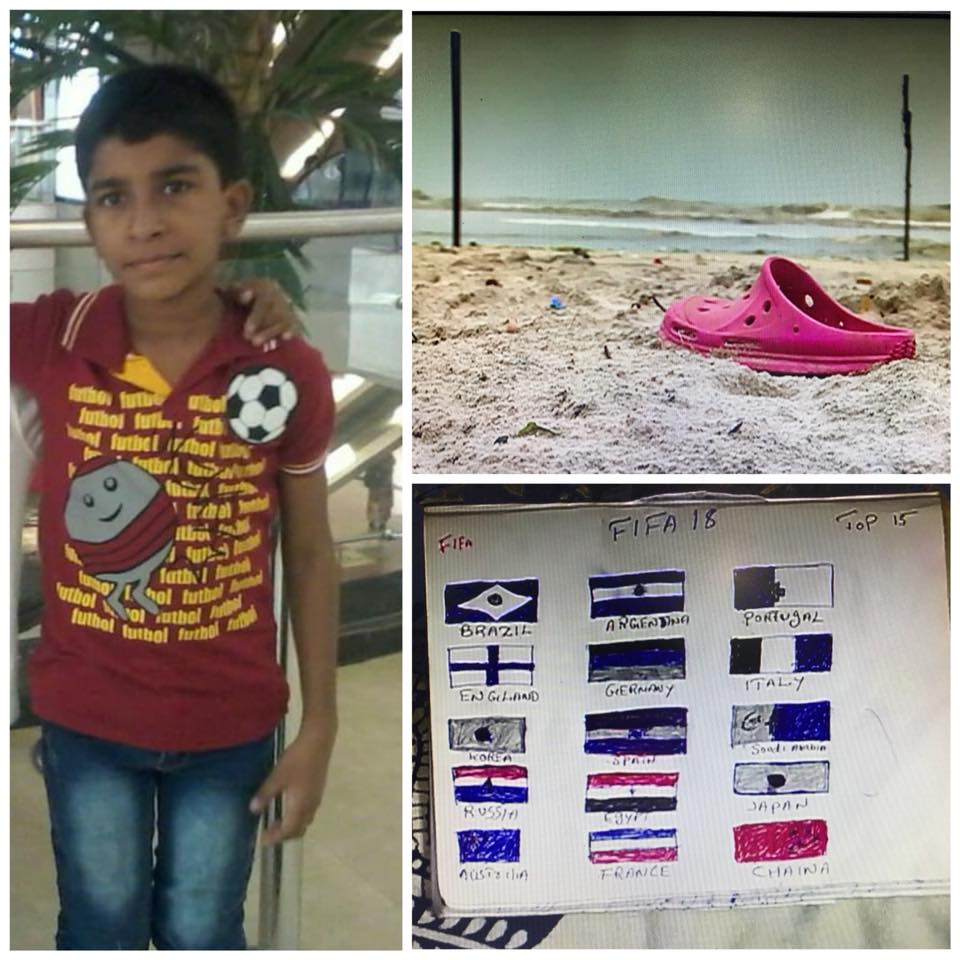 On July 5, Firoz and his 13-year-old brother, Fahad, were playing football along with a few of their friends on the Kadalayi beach in Kannur district, when the ball went into the water. Fahad attempted to retrieve it but was swept away due to the high tide.
Seeing this, his friend jumped to his rescue, but also ended up being carried away by the waves. Without thinking twice, Firoz rushed to their rescue and managed to get both the boys to the shore.
Unfortunately, he drowned in the process.
What was even more heartbreaking for the entire village was that Firoz was a football fanatic and he passed away without knowing his favourite team had made it to the FIFA finals that very day.
You can read more about Firoz here.
5. Bodhisatva Khanderao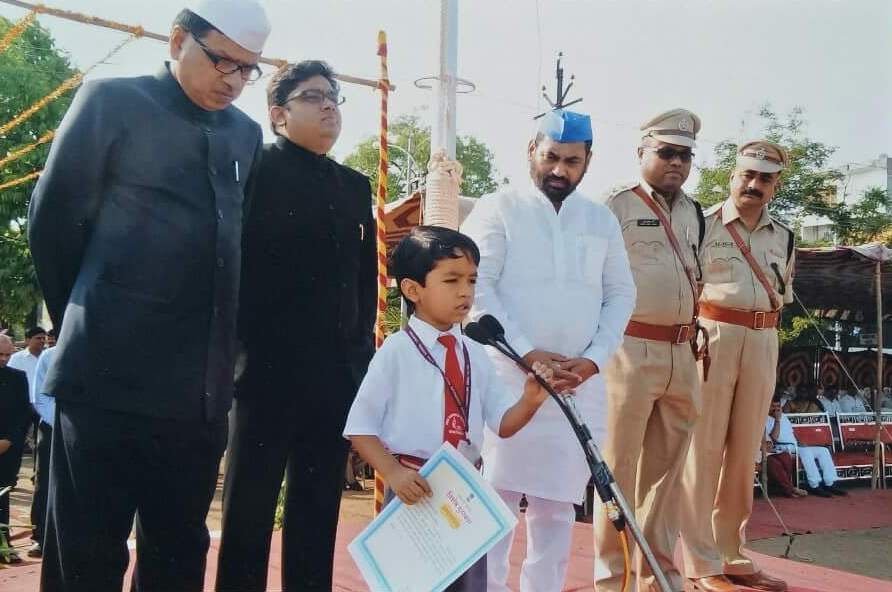 Our parents play a huge role in shaping our thought and behaviour and making us who we are. 11-year-old Bodhisatva is an environmental crusader, and his story is an excellent example of this fact.
Amruta, Bodhisatva's mother, is a self-driven conservationist and has been leading the fight to protect the rapidly depleting forest cover near her village. From a very young age. Bodhisatva got to observe his mother and her efforts closely, and soon, joined her crusade.
But what really caught the attention of people was his 'seed ball' method that he, along with his mother, went on to popularise in schools, colleges, religious sites and even public gatherings.
Today, he has become the face for environmental conservation in Vidarbha and is inspiring countless people to plant more trees through the effortless way of seed balls.
You can read more about Bodhisatva's journey here.
6. Ishaanvi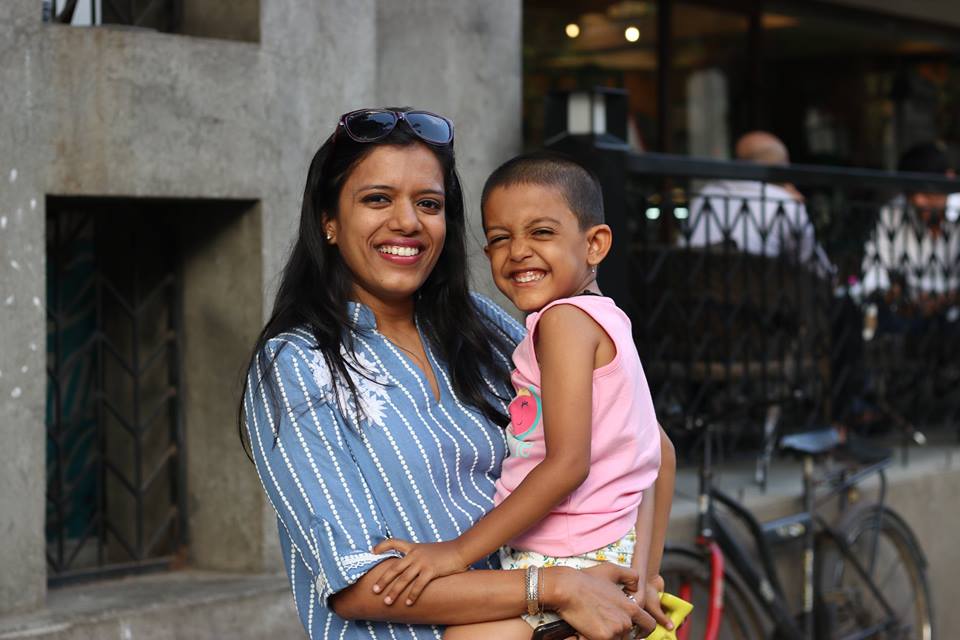 While four-year-old Ishaanvi noticed her grandmother courageously facing the challenges that cancer threw along her way, she also noticed that she was ashamed about losing hair and wearing a wig.
In an incredible show of support, Ishaanvi decided to do something that most adults would find inconceivable—she shaved off her own hair!
With that one simple act, young Ishaanvi quashed every single stigma that was associated with cancer including the distress that patients have to undergo every single day, on account of insensitivity and shaming attitude of the society.
She wanted to prove that a tonsured head was also 'cool' and that the fact that it was hairless, was reminiscent of fearless warriors, who wore their battle scars with pride.
You can read Ishaanvi's entire story here.
7. Zen Gunratan Sadavarte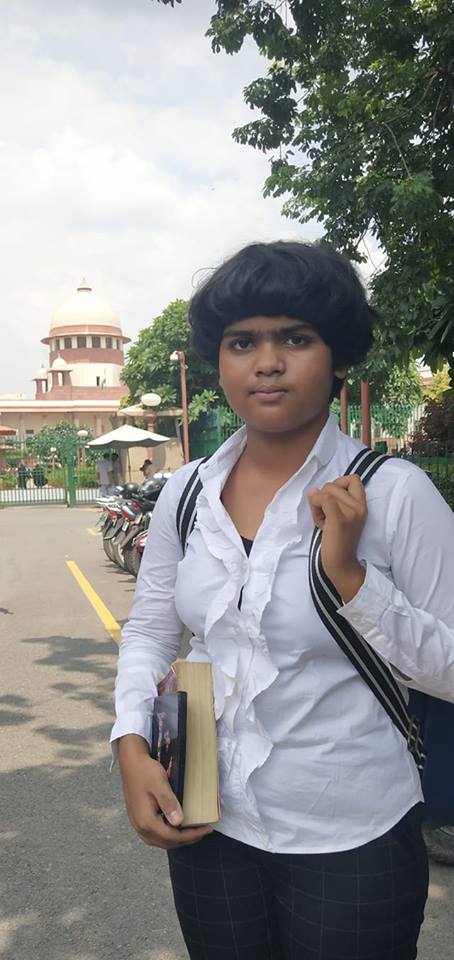 In August, a massive fire that broke out in Crystal Towers, a high-rise residential building in Parel, Mumbai, left four dead and many people injured. But the number of casualties would have been much higher, had it not been for the presence of mind of 11-year-old Zen.
When Zen first saw smoke emanating from the 12th floor, she quickly opened windows of her flat. She then stepped outside her home to alert the neighbours about the fire and asked them to cover their mouth with a wet cloth. What is more, she quickly made a purifier using cotton and water, and handed it out to them. Her quick thinking saved close to 15 people from suffocating in the smoke that had engulfed the building.
In a situation where most people would rush to save only themselves, this brave kid helped others and emerged a true hero!
You can read more about Zen here.
8. Aayaan Aggarwal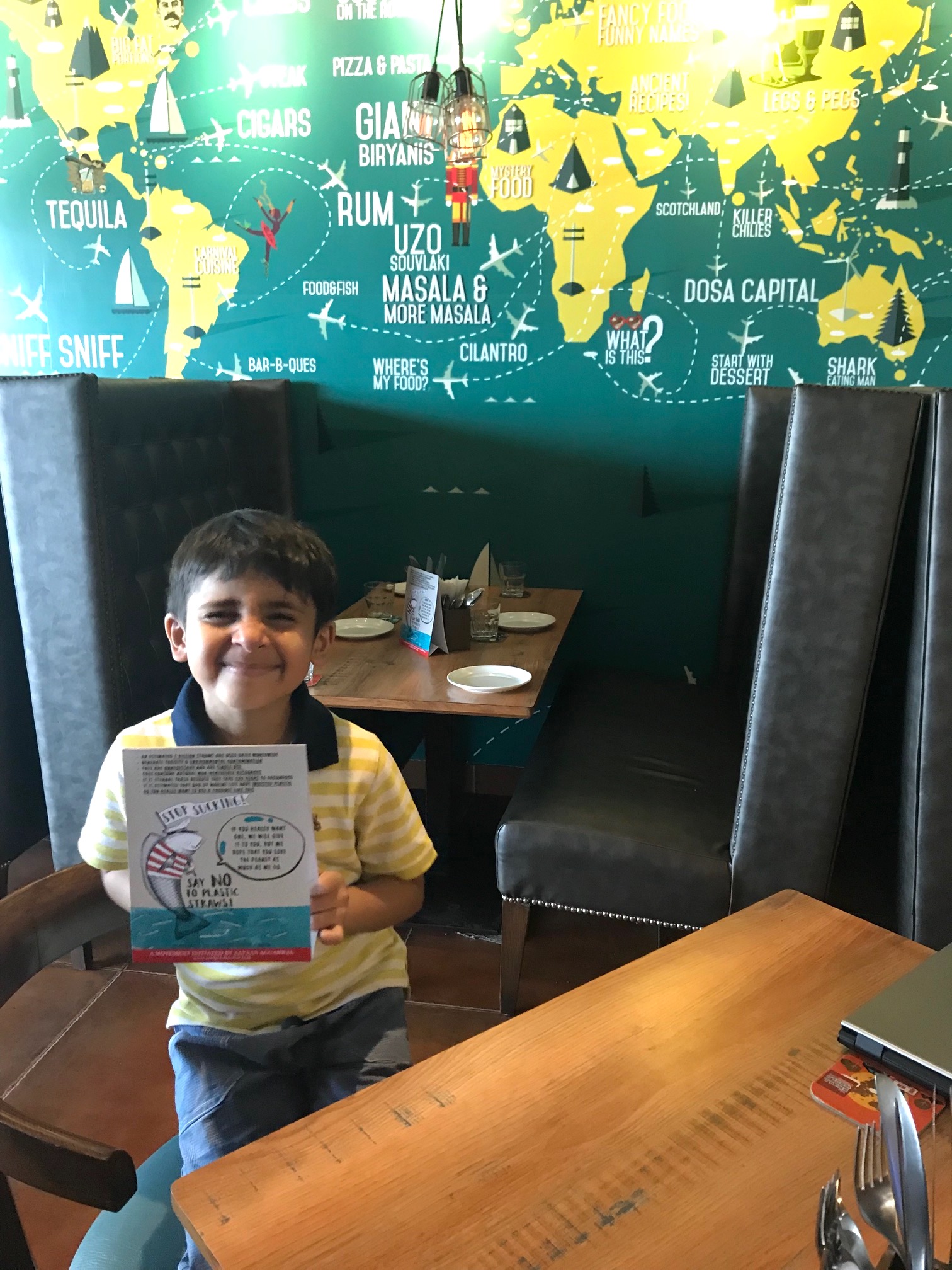 A trip to the United States earlier this year, opened the eyes of the young science enthusiast to the real world problem of plastic and how it was penetrating seas and oceans and killing marine biodiversity.
Horrified by the consequences, seven-year-old Aayaan from Ludhiana decided that he was going to champion against plastic, and single-use plastics in particular, and wanted to begin with himself and his family.
From getting his parents to stop using plastic straws, tiffin boxes and even bags, Aayaan moved on to his school, where children no longer bring food in plastic tiffin boxes. He then reached out to nearby restaurants, where he showed a presentation on the harmful effects of plastic and how banning plastic straws can have such a significant impact.
What is really commendable is that he managed to convince close to 20 restaurants in the city to stop giving out plastic straws. Way to go, Aayaan!
You can read more about this young anit-plastic crusader here.
9. Samay Godika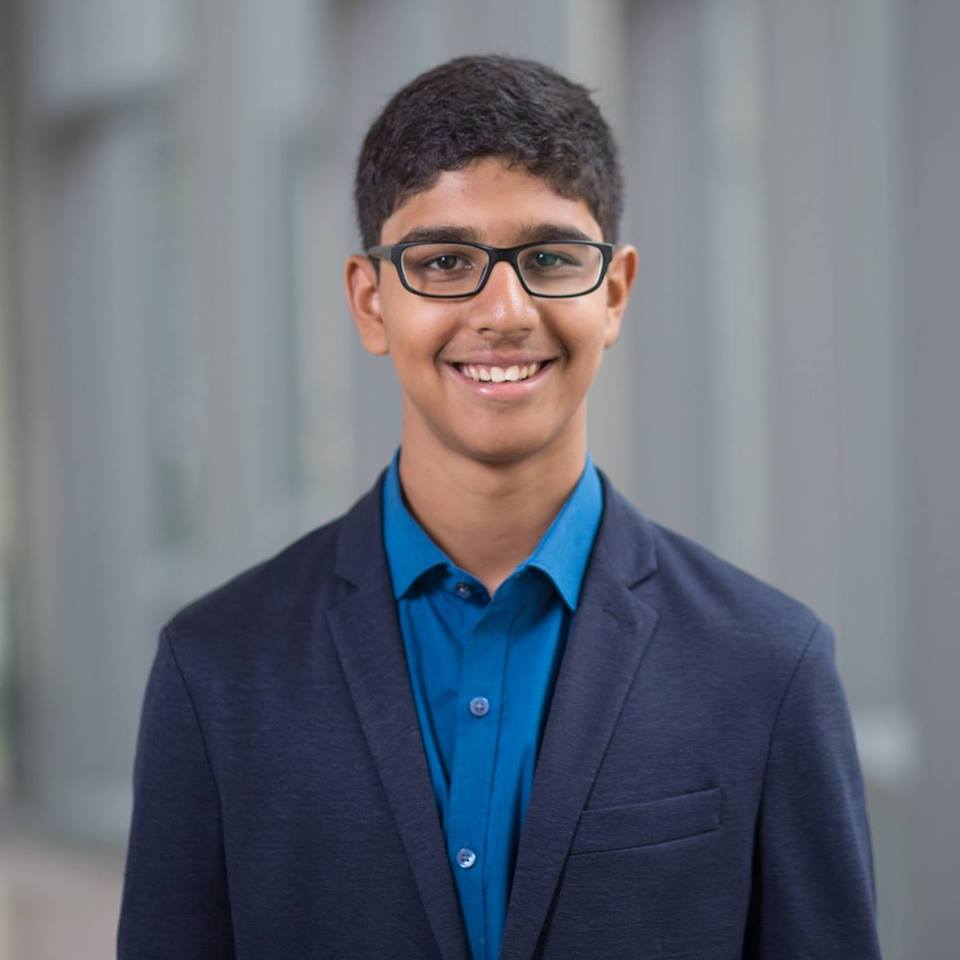 A student of National Public School in Koramangala, Bengaluru boy Samay used science, creativity and some outstanding tech skills to win a Rs 2.9 crore global science prize and a lab worth over Rs 72 lakh for his school with his innovative submission!
What did he do?
A YouTuber, Samay made a video that broke down the Nobel-acclaimed concept of Autophagy, the physiological process in the body that deals with the destruction of cells in the body. Depicting Autophagy as the protagonist with superhero-like abilities, Samay took the viewer through an animated story that presents comprehensive scientific knowledge laced with humour.
The budding science enthusiast was inspired to research various preventive care mechanisms, as many of his relatives have been victims of neurological diseases. Thanks to Samay's efforts, his school will now be able to produce many more science lovers.
You can read more about Samay's work here.
10. Arul Srivastva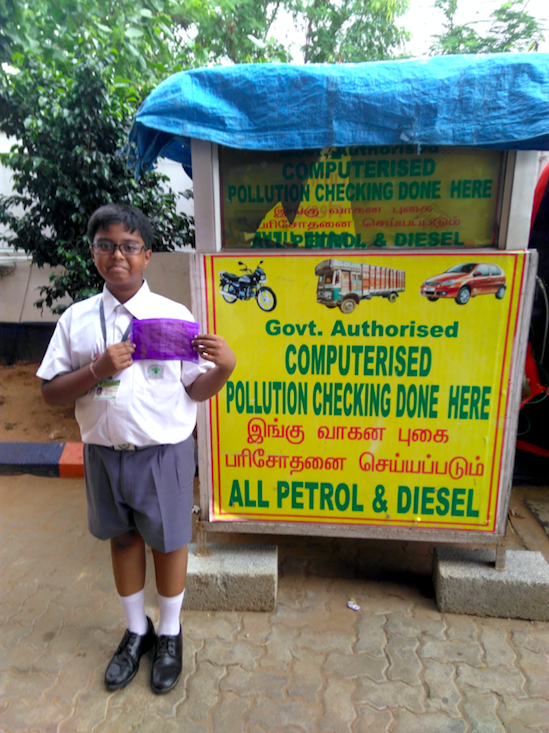 Arul was always fascinated with plants and their properties, and it was a fun activity organised by his school eco club that led him to come up with path-breaking innovation.
The innovation was an anti-pollution nose mask out of vetiver (Chrysopogon zizanioides) filters, that could help a person breath easily even amidst vehicular emission scale pollution!
A student of Class 6, in the Vana Vani Matriculation Higher Secondary School located in the IIT Madras campus, Arul was familiar with the grass which was used at his home for its medicinal properties. He wanted to know what else this grass could do, and find out he did!
After making the prototype, Arul even went ahead to get his masks tested at an automobile pollution-testing centre at a petrol pump to further corroborate the functionality of his anti-pollution mask. The result? Well, not only were his masks helpful, but the National Innovation Foundation also accepted his idea!
You can read more about Arul and his interesting innovation here.
(Edited by Gayatri Mishra)
Like this story? Or have something to share?
Write to us: contact@thebetterindia.com
Connect with us on Facebook and Twitter.
We bring stories straight from the heart of India, to inspire millions and create a wave of impact. Our positive movement is growing bigger everyday, and we would love for you to join it.
Please contribute whatever you can, every little penny helps our team in bringing you more stories that support dreams and spread hope.
Tell Us More