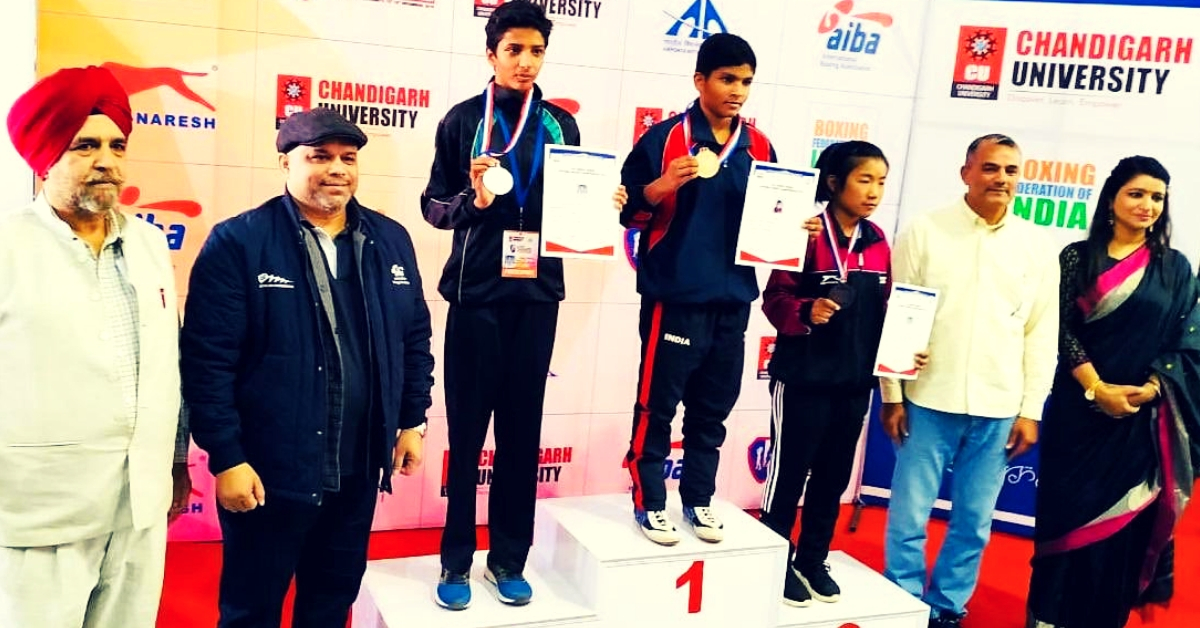 Spending 12 hours a day selling lassi in Panipat for Rs 8 a glass, Rajni's father works really hard to ensure she follows her boxing dreams.
Earlier this week, 16-year-old Rajni from Haryana, defeated fellow pugilist Ragini Upadhyay of Uttar Pradesh (3-0) to win the women's 46 kg final in the 2nd Junior National Women Boxing Championship at Chandigarh University. The championship was conducted by the Boxing Federation of India.
For this up and coming boxer from the Buana Lakhu village in Panipat district, Haryana, the struggle to even make it to this level has been real. Her father, Jasmer Singh, spends 12 hours every day selling lassi in the streets of Panipat for a measly Rs 8 per glass.
"I am the third of six siblings. My father starts his day even before I wake up. He collects lassi from the village homes and travels from our village in Buana Lakhu to Panipat on his bike to sell it. When I showed an interest in boxing, he supported me. I trained under coach Surinder Malik sir at the village. I would box with old gloves. At times there was not enough food for three full meals but my mother Usha Rani would make some ghee from left-over curd," Rajni told The Indian Express.
Combat sports like boxing and wrestling are embedded deep into the sporting ethos of Haryana. This is a state that has produced Vijender Singh, Manoj Kumar, Akhil Kumar and Kavita Chahal, who have all represented India with distinction at the international level.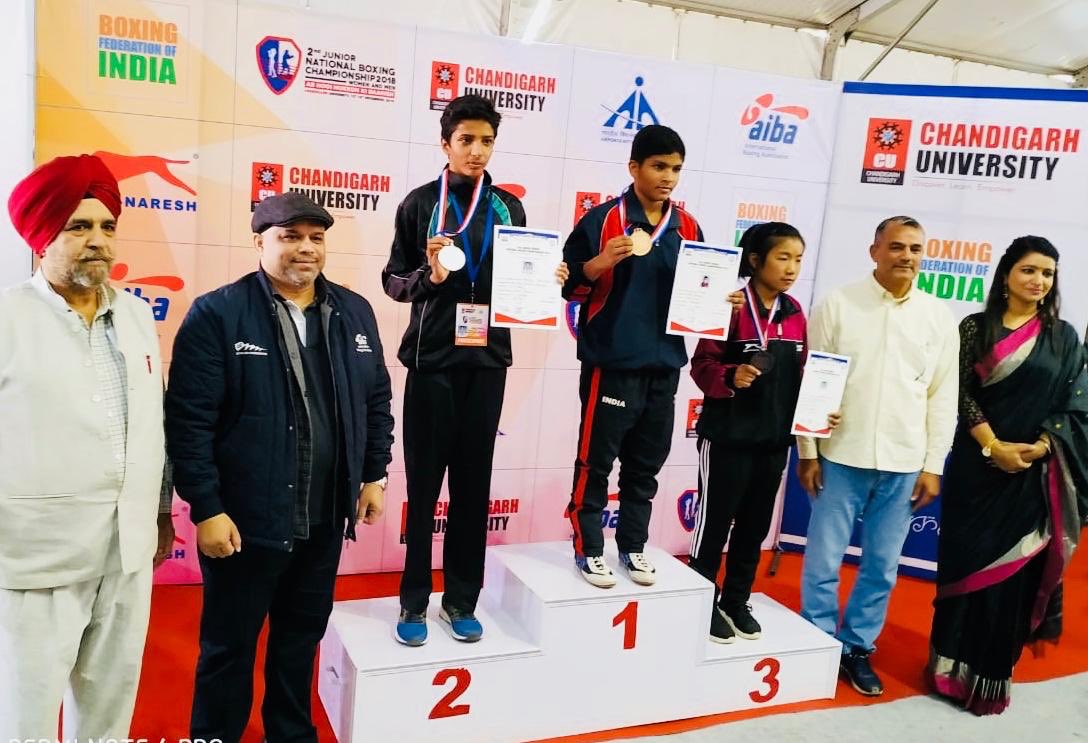 Rajni's rise to national recognition began with training under coach Surinder Malik at the Phul Singh Memorial Boxing Club in the village. Finding sparring partners wasn't hard because more than 50 other girls were training at the boxing club, alongside her.
Last year, Rajni became the national champion at the Boxing Federation of India's Junior Nationals in Dehradun. Following this success, she went onto represent India at the Nations Junior Cup in Serbia, where she defeated a Russian pugilist to win the gold medal.
Also Read: Auto Driver Made Sure Daughter Didn't Give Up Boxing, She Repaid By Winning Gold!
"When she travelled to Serbia this year, it was for the first time that anyone from our family went outside India. I travel for more than 100 kms on my bike to sell lassi in three colonies in Panipat from my village. Sometimes, I earn a profit of Rs 400-500 and sometimes when the lassi gets spoiled in the summer, the profit falls. When Rajni showed interest in boxing we wanted her to achieve what we could not," her father told The Indian Express.
Despite her tiny frame, coach Malik believes Rajni's biggest strength is her in-ring acumen, which allows her to consistently hit 'scoring blows.' She also can manoeuvre her frame into striking low body shots.
Speaking to the publication, Rajni says that her biggest wish currently is to meet Mary Kom, the six-time World Champion, and probably the biggest face in Indian boxing. Rajni refers to her as "an inspiration to all boxers" and hopes one day she can win the gold medal with Mary Kom handing her the prize. "That day will be like winning in Olympics for me," she adds.
The future indeed looks very bright for Rajni. India should nurture her talent and help her reach the very top.
(Edited by Gayatri Mishra)
Like this story? Or have something to share? Write to us: contact@thebetterindia.com, or connect with us on Facebook and Twitter.