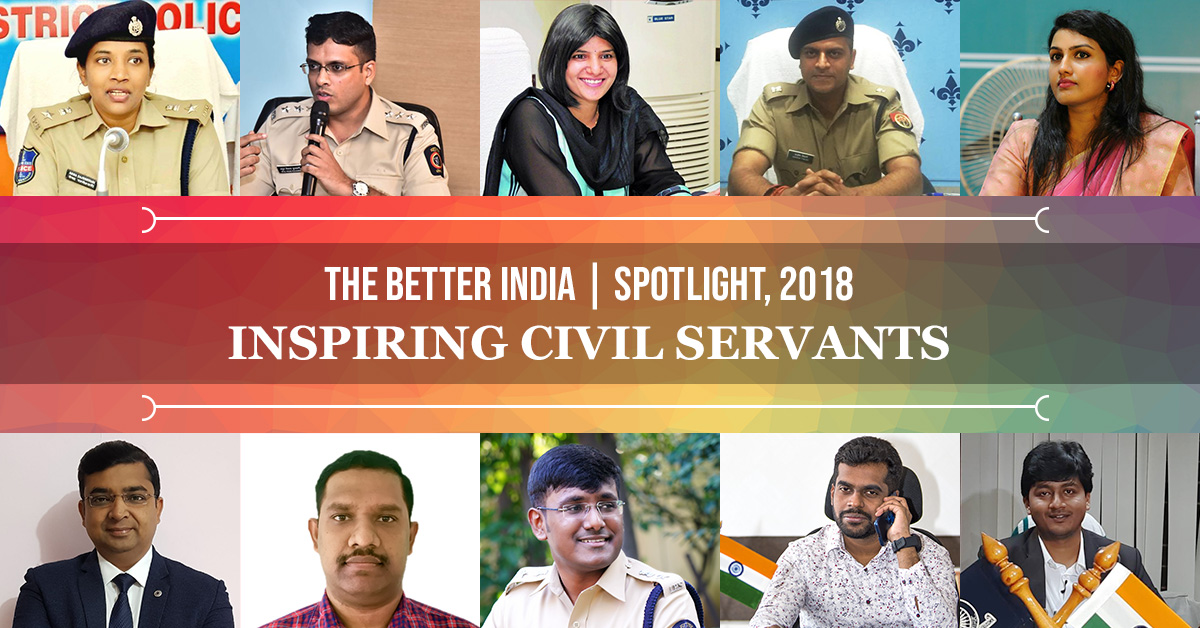 Unwilling to be stifled by red-tapism, these 10 dedicated civil servants went above and beyond their duty in 2018 to change India for the better.
---
The Better India Presents 'Spotlight 2018': A celebration of trailblazers, champions, and pioneers of change! Ordinary folks whose extraordinary and inspiring actions have made the world stand up to take note. Join us in honouring 50 heroes, whose brilliant path to a better future deserves all the spotlight we can shine on them!
---
"You are the pioneers in the Indian Service, and the future of this service will depend much upon the foundation and traditions that will be laid down by you, by your character and abilities and by your spirit of service." – Sardar Patel
Every day, in every city, town, village, hamlet and district across India, civil servants go to work. Their duties include the enforcement of the law, the empowerment of communities and building a better tomorrow for people like you and me.
It can be a hard responsibility. Doubts have often been expressed in many quarters about the widespread prevalence of politics, corruption, lethargy and a hunger for power in the Indian civil services.
The good news is that a positive transformation in governance is slowly, but steadily, rolling in – thanks to dedicated officers who believe in infusing fresher ideas, unwilling to be stifled by red-tapism and who look forward to changing the country for the better.
Which is why, each year, The Better India recognises the efforts of 10 civil service officers (
in no particular order

) who have made a difference in the lives of many.

They give us hope that even a few good officers can make a huge difference!
1. Harssh Poddar, IPS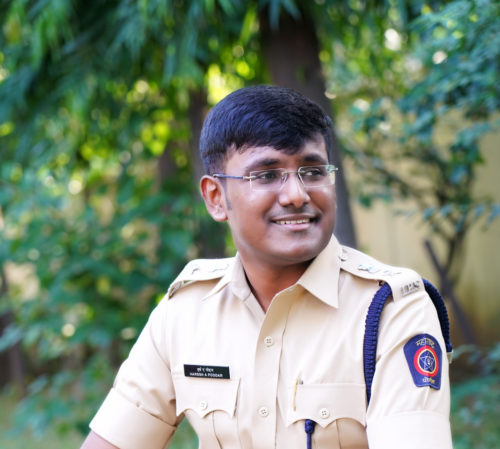 An Oxford graduate and a former lawyer who returned from the UK to join civil services, IPS officer Harssh Poddar's innovative policing strategies have won him widespread acclaim. For example, his unique Youth Parliament Championship has created some 2,00,000 young leaders against crime and terror in 18 districts of Maharashtra — an area that has a population equal to that of UK!
Currently Nagpur's Deputy Commissioner of Police, Harssh is also credited with tackling illegal trades and communal friction in Malegaon, a town with a long history of violent strife and bomb blasts. He has also streamlined the management of police stations, helping them get ISO and 'Smart Police' certification. Furthermore, he has launched Udaan, a project that provides free coaching and career counselling to hundreds of local students.
"We wanted to change the narrative around Malegaon from a city of riots and bomb blasts to a positive one, through certified standards of professional policing," says Harssh, speaking to The Better India. Asked what inspires him the most, he answers it's the incredible opportunity that he has — thanks to his job — to learn about and understand the complex fabric of India.
The youngest recipient of the GFiles award for Exceptional Contribution to Good Governance in 2018, Harssh Poddar is currently posted in Nagpur. In 2019, he plans to focus on systematically taking down the organised crime cartels in the city.
Watch his resolution for a better India in 2019:
Here is the resolution of IPS Harssh A Poddar for making India better.

Have you got one too? Join us by sharing your 2019 resolution that will contribute in making India better as a video or post: use #ResolutionForABetterIndia and tag us.@Harssh_IPS @IPS_Association pic.twitter.com/k8MENmnYAX

— The Better India (@thebetterindia) December 21, 2018
2. Rema Rajeshwari, IPS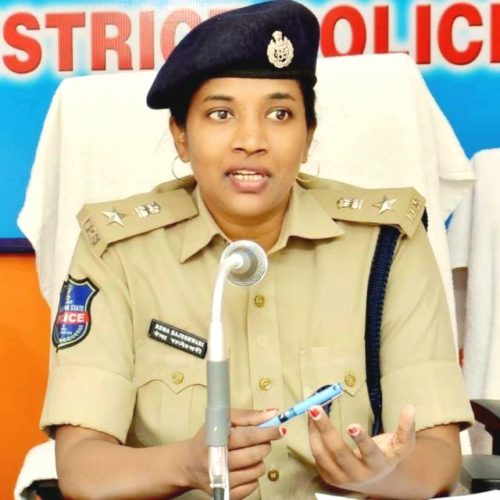 A decrepit village school building is restored. School kids get access to toilets and clean drinking water. Nearly 1200 child brides are rescued from their marriage mandaps and hundreds of victims of trafficking and abuse are empowered to speak up. These are only a few of the many achievements  IPS officer Rema Rajeshwari has accomplished during her illustrious decade-long police career.
However, that's not the only reason why the Telangana top cop commands immense respect in the inner circles of Indian police. At a time when false information spread on WhatsApp was creating rifts and leading to mob killings, Rema launched a massive campaign to revitalise village-level policing and combat fake news. The effort paid rich dividends — there have been no fake news-related killings across 400 villages under her jurisdiction!
"I think the core idea was to instill a sense of safety among the citizens whom I am responsible for. So we took pre-emptive measures to ensure that nothing went wrong. For 45 days, we barely slept as we covered 400 odd villages on a daily basis," explains Rema, speaking to The Better India.
In 2019, Rema Rajeshwari plans to lead dedicated campaigns to crack down on child marriages and child sexual abuse. She also plans to work in enhancing road safety in her district, which is notorious for road fatalities.
3. B Raghu Kiran, IRS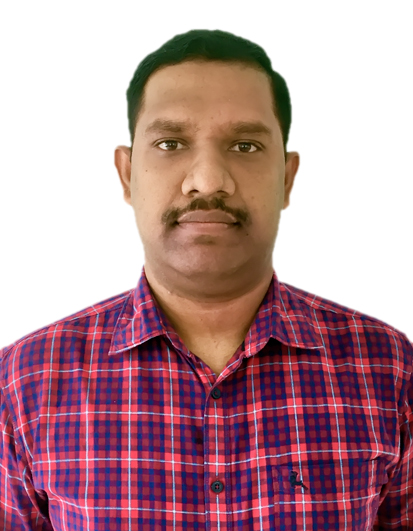 The Goods and Services Tax (GST) replaced a multitude of central and state taxes that were levied on goods and services. However, after a tax change this big – confusion, questions and doubts were inevitable. And one of the most common doubts was about if all GST payouts were authorised and if they actually reached the government.
Realising that most citizens don't know if a trader is supposed to collect GST in the first place, techie-turned-IRS officer B Raghu Kiran decided to put his software skills to good use — he utilised his own money and off-duty hours to develop an app (called GSTVerify). Every time one shops/eats /buys, they can simply check the bill and use the app to verify whether or not a trader is authorised to collect the tax!
"The benefits of GST can reach the people only if they are protected from fraudulent traders. So I decided to empower them with information. I made the app without any institutional support but with the demand increasing sharply, it will be great if the government can take over its management!", says Raghu, speaking to The Better India.
In 2019, B Raghu Kiran plans to harness technology to improve and fine-tune other aspects of the GST infrastructure.
4. Atul Kulkarni, IPS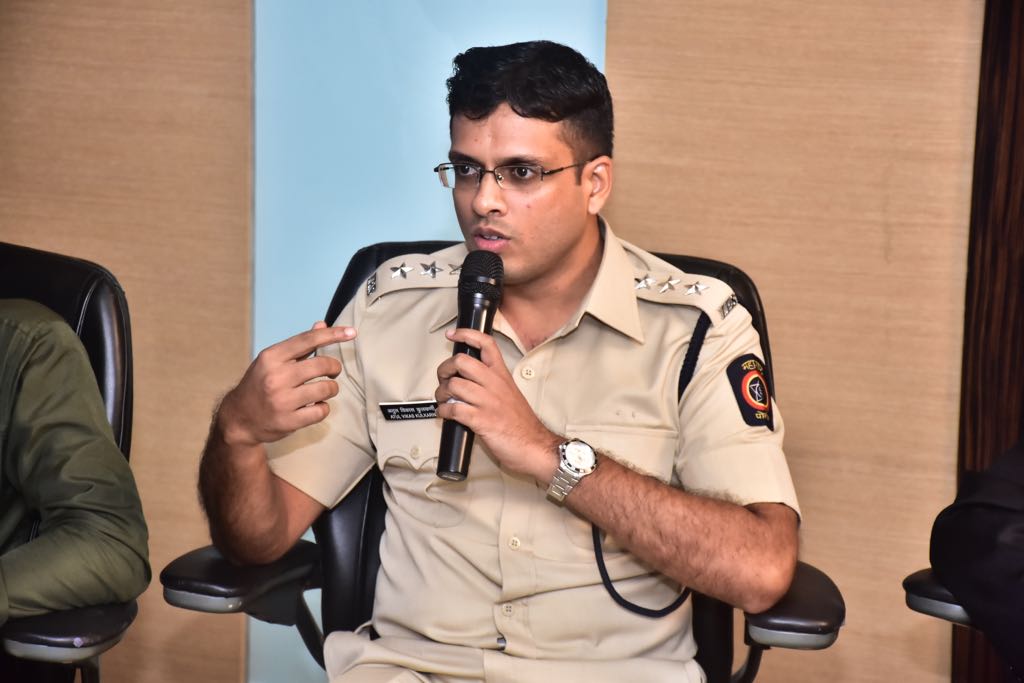 It is common in India for the public to have reservations about approaching the police. ASP Atul Kulkarni wondered – if citizens could not come to the police, why couldn't the police go to them instead? With that idea, he launched a series of community-driven initiatives to tackle critical issues such as drug abuse, sexual assault and domestic abuse.
In a one-of-its-kind initiative (called Bharosa Cell), Atul and his team also started conducting grievance redressal meetings for distressed citizens every Saturday. But what truly stands out among his efforts is the IPS officer's idea to help protect young girls. From establishing 'Nirbhaya Pathak' patrol vans to installing complaint boxes in schools, the top cop has completely changed the face of women safety in his district.
"I studied in Tata Institute of Social Science (TISS) and used to work in urban slums as well as remote villages. Having seen how tough life is for the vulnerable sections of the society, I always wanted to ensure that they get the justice they deserve. And I am trying to do just that", says Atul, speaking to The Better India.
In 2019, Atul Kulkarni plans to launch an app to enhance women safety and enable smart policing in the district.
5. Hari Chandana Dasari, IAS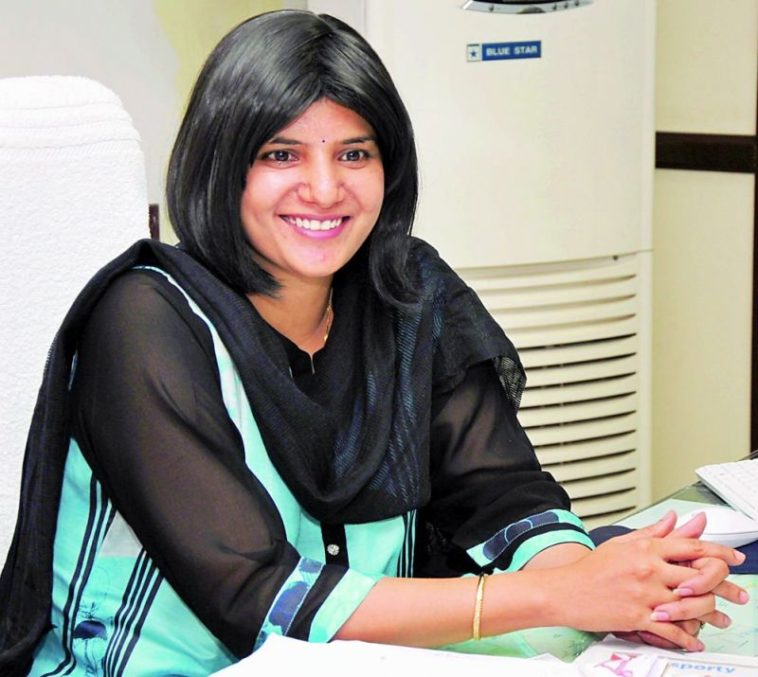 In 2018, Greater Hyderabad Municipal Corporation (GHMC) made news for spearheading a 'green' revolution through a plethora of plastic recycling initiatives across the city. And the woman who played a pivotal role in this sustainable transformation was GHMC (West Zone)'s dynamic Zonal Commissioner, Hari Chandana Dasari.
Right from installing upcycled furniture made from wastes in over 120 parks to housing and sanitation projects that used recycled plastic tiles, Hari's efforts have seen Hyderabad witnessing a remarkable change. A dog lover, she also converted a dirty dump yard into India's first certified dog park built to international standards!
"Whether it was building the dog park or using plastic waste to build pavements, the idea was to change the way people look at urban landscapes. I have studied environmental economics and I believe India's future lies in recycling its waste. In fact, not adding our waste to the environment is what can truly sustain us as a civilisation", says Hari, speaking to The Better India.
After tackling dry waste in 2018, in 2019, Hari Chandana Dasari plans to find sustainable solutions to utilise wet waste for generation of energy that can meet the needs of urban slums.
6. Ashish Tiwari, IPS
In the Naxal-affected village of Bahuar in Uttar Pradesh, Father's Day in 2018 came bearing the most precious gift – one of education. The then-Superintendent of Police, Mirzapur, IPS officer Ashish Tiwari adopted a ramshackle village school and refurbished it completely to resemble a bright yellow school bus.
However, this isn't the first time Ashish has introduced social innovations in his work. An IIT-Kanpur alumni and an ex-investment banker, he developed an app to digitally handle cop deployment, leave management, community policing and other tasks. He has also introduced unique 'green' brigades of women in local villages who not only combat domestic abuse and gambling but also keep a check on Naxal activities.
"Use of technology and simple innovations can create a huge impact in the way policing works", says Ashish. Asked which initiative he would pick as one that made the most impact, the top cop says," It has to be the digitisation of leave management. This has not just saved 10 lakh man-hours this year, it has also boosted the morale of the force and reduced corruption."
Having focussed on 'smart policing' in 2018, Ashish Tiwari will focus on weeding out corruption and introducing 'smart governance' through low-cost initiatives.
7. Renu Raj, IAS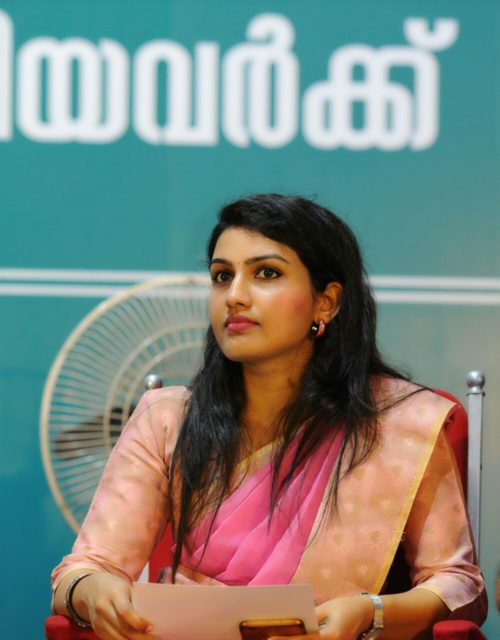 From raiding illegal quarries owned by powerful men to rescuing abused and abandoned elderly people, IAS officer Renu Raj has made headlines for all the right reasons. Winning the respect of citizens and seniors alike, the firebrand Kerala-cadre bureaucrat has also cracked down on illegal encroachments and reclaimed government land for the use of marginalised communities.
It was also under Renu's tenure that a mega medical camp in collaboration with hospitals was conducted, which saw a footfall of 2,000 senior citizens; treatment was given on the spot, and 250 free surgeries were conducted later. Her role in organizing the state school youth festival held in Thrissur and relief efforts during the Kerala floods has also won her widespread appreciation.
"The most important part was that I could send the senior citizens home with their children, and not to another old age home. This matters to me because what had motivated me to join civil service was the dream of making a significant change in the lives of others", Renu tells The Better India, adding that she believes in working with both passion and compassion.
In 2019, Renu Raj (posted in Munnar) plans to focus her energies on the development of the district's plantation workers, especially the education and employment of their children.
8. Kundan Kumar, IAS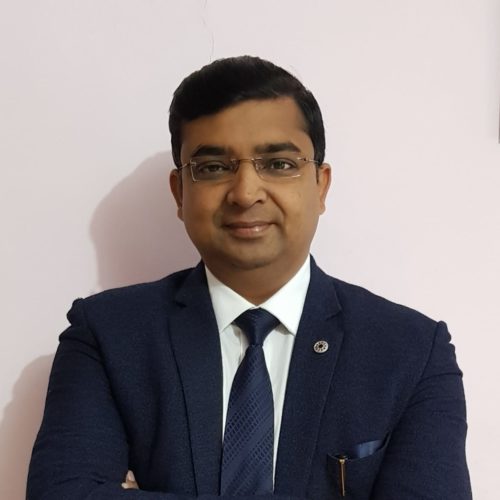 Banka district of Bihar has been setting quite a few development records for some time now. It also is home to the Unnayan Banka programme, an interactive online-offline method that has reinvented using education using cutting-edge technology such as AI and big data analytics. In fact, such has been the success of this brilliant project that the Centre is replicating it across 5,000 village schools in India!
The man driving this amazing transformation is the enterprising district collector of Banka, IAS officer Kundan Kumar. And that's not all. This incredible initiative beat Singapore to win the International Innovation Award 2018 at the biennial Commonwealth CAPAM Conference.
"The most amazing impact has to be the huge jump in the confidence of these underprivileged kids. Kids of masons and tea-sellers are now unafraid to lead seminars and answer questions from professors in the US. They are stamping their mark in the state toppers list and getting coveted jobs in MNCs like TCS.", explains Kundan, adding that the idea is to create a holistic 'Education to Employment' model that can be replicated across the world.
In 2019, Kundan Kumar plans to work with districts across India to effectively implement the 'Unnayan' project in them. In Banka, he will continue to infuse new ideas into the model while also focussing on areas like agriculture and gender equity.
9. Krishna Teja, IAS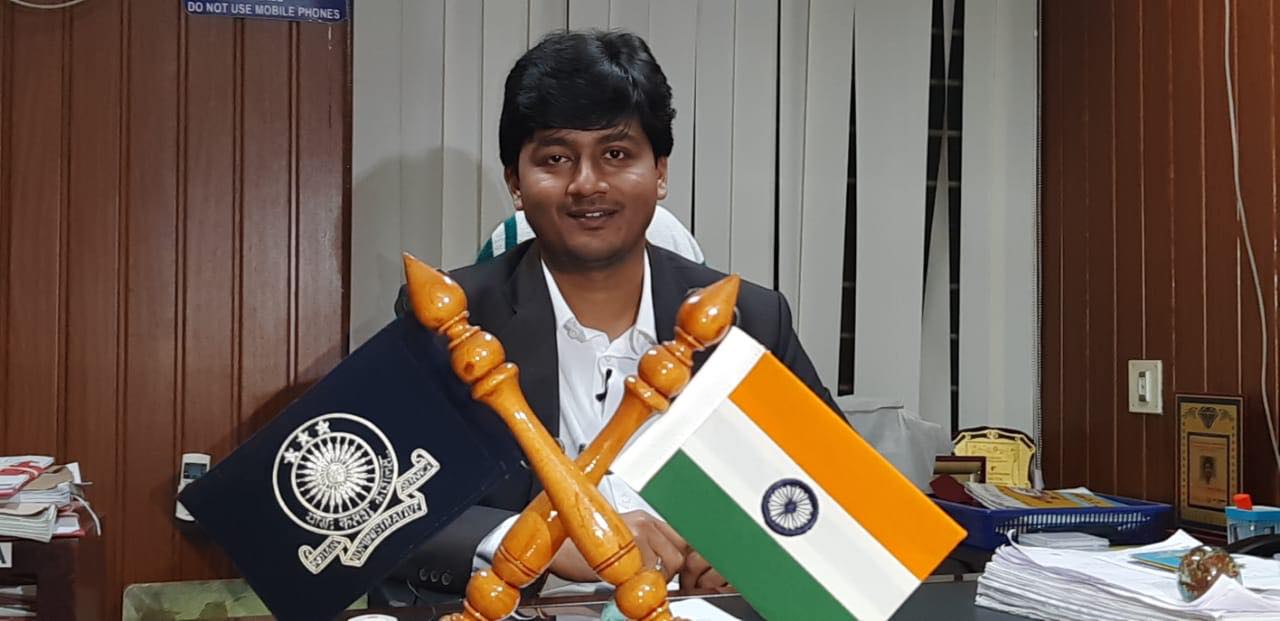 In Kerala, IAS officer Krishna Teja is no less than a celebrity for the local people. As the Sub-Collector of Kuttanad in Alappuzha district of Kerala, he won hearts by organising a mammoth rescue effort that saved the lives of nearly 2.5 lakh people (and 12000 cattle) during the catastrophic floods that ravaged Kerala in August 2018.
However, 'Operation Kuttanad' was only the beginning. For two weeks after that, the district administration organised and managed nearly 700 relief camps, ensuring that people were well-fed, comfortable and relatively happy in their temporary homes. And they succeeded. He also launched the citizen-driven 'I Am For Alleppey' initiative that has led to the construction of 500 houses, adoption of 100 anganwadis, distribution of nearly 40000 school kits and more.
"Leading a movement from the front means that you have to keep the energy and tempo going, no matter what. And so I did my best to ensure that 'Operation Kuttanad' never lost steam. With 'I Am For Alleppey', I am trying to do the same," says Krishna, speaking to The Better India.
Alappuzha (or Alleppey) was the worst-affected district during the Kerala floods. With one year to go before his posting in the district ends, Krishna Teja intends to complete all the commitments made by the 'I Am For Alleppey' initiative for the region's rehabilitation.
Read more about The Better India Spotlight 2018 here.
Like this story? Or have something to share? Write to us: contact@thebetterindia.com, or connect with us on Facebook and Twitter.
NEW: Click here to get positive news on WhatsApp!
We bring stories straight from the heart of India, to inspire millions and create a wave of impact. Our positive movement is growing bigger everyday, and we would love for you to join it.
Please contribute whatever you can, every little penny helps our team in bringing you more stories that support dreams and spread hope.