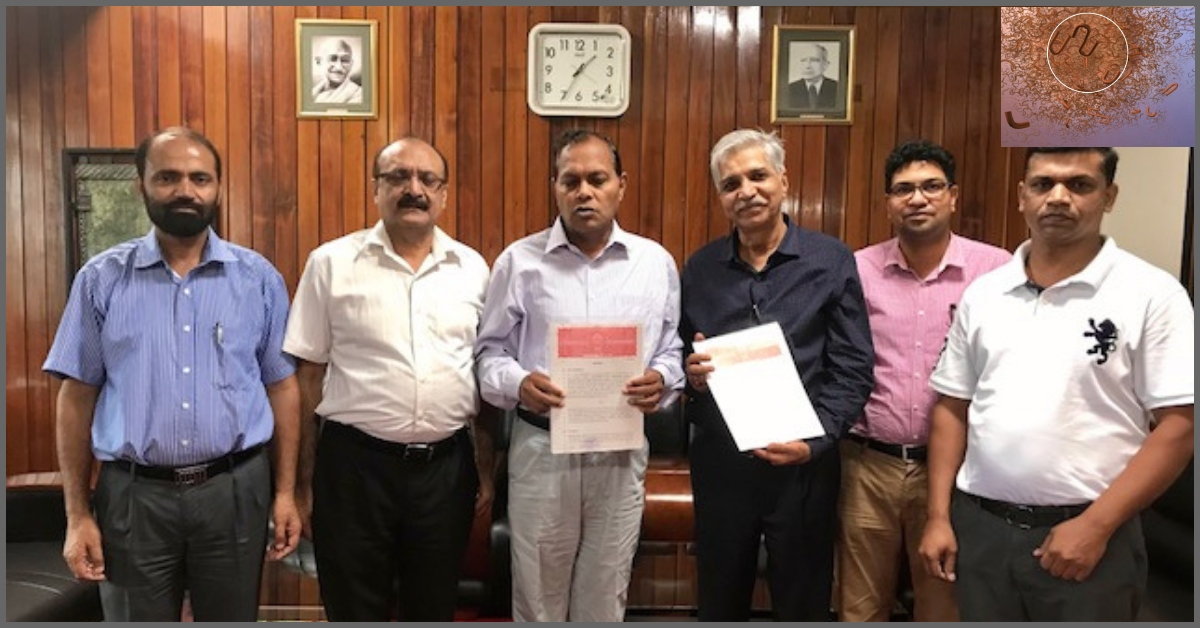 A preventive and therapeutic remedy of saffron extracts has been found to arrest the onset of AD and improve cognitive health.
The very mention of Alzheimer's disease (AD) spells dread and helplessness. Rightly so, for this terminal brain disorder borders on the unknown realms; characterised by progressive damage to the brain centres, the afflicted gradually loses memory, and the ability to communicate or take care of themselves.
With normalcy toppled, there is an overwhelming dependency on caregivers, which also burdens the socio-economic structure of a society.
Advancing years–between ages 65-85–when cognitive abilities begin to decline—is the primary risk factor of Dementia, of which AD is the most common.
The offshoot of improved medical facilities is the growing number of the geriatric population, which sadly has increased the risk of AD. Popularly called the 'Silver Tsunami Effect', global statistics show that more than 50 million elderly are affected by dementia.
According to Alzheimer's Association India, more than 4 million cases are registered, while the actual figures could be much higher. Symptoms of depression, stress, anxiety and menopause often overlap with those of AD, leading to a misdiagnosis. Unwillingness to seek help further worsens the situation.
The Inside Story
Our brain is a tangled forest of about a 100 billion nerve cells, and all brain functions translate into tiny electrical pulses that travel within these cells. They communicate with each other via non-contact junctions called synapses (we have around a 100 trillion of them). Here, the electrical pulses activate chemicals and transfer information through protein-like substances called neurotransmitters.
This chemical process leaves behind a sticky protein residue called amyloid, fragments of which are scavenged out of the brain through a tightly wedged cellular layer called the Blood Brain Barrier (BBB), which acts as a filter to protect the brain tissue from toxins and pathogens.
Another neuro-protein 'Tau' is responsible for building neurofibrillary tangles (thin tubular structures) to transfer nutrients inside the neurons.
When AD strikes, the amyloid bits cluster to form Amyloid-β (beta) plaques. Such clumps are hard to flush out by the BBB and turn toxic, also blocking the synaptic zones.
Furthermore, defects in Tau develop, which leads to the hardening of tangles, leaving the neurons malnourished. Both these severely affect the functioning of the nerve cells, eventually killing them.
As the cells die, the brain shrinks gradually, drastically diminishing the corresponding functions.
A Distress Call
Along with the alarming rise of AD in the elderly, recent surveys indicate that there is a growing number of the early-onset AD. Genetic predisposition, lifestyle stress factors, and lack of active mental activities are some causes for the early onset of AD among the age group of 45-65. It is soon heading towards a global crisis, and there is an urgent need to address this medical challenge.
Still an active research area, AD has no known cure currently and can only be managed. The few available drugs offer temporary symptomatic relief without the ability to arrest its progress. Scientists are working to conquer the disease and catch it before the symptoms manifest.
As an answer to this troubling situation, a path-breaking discovery by scientists at the Indian Institute of Integrative Medicine (IIIM), Jammu, offers a ray of hope—a preventive and therapeutic remedy of saffron extracts has been found to arrest the onset of AD and improve cognitive health.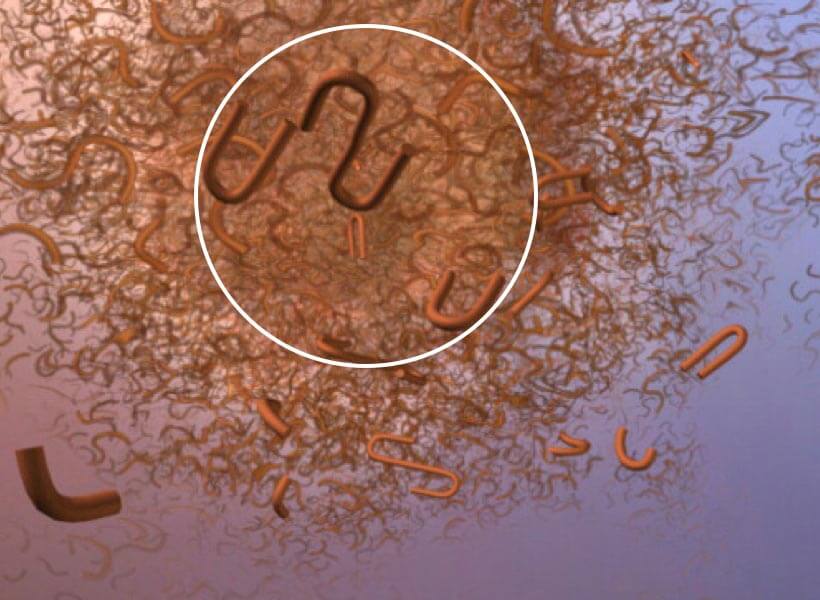 "Five years ago, CSIR-IIIM, Jammu, started a major new initiative to discover drugs/nutritional supplements for Alzheimer's and dementia from the knowledge base of Indian medicinal plants," said Dr Ram Vishwakarma, Director, IIIM.
After screening several natural products and their derivatives, the five-year research zeroed in on saffron (Crocus sativus) as the potential candidate.
---
Also Read: Can Saffron Fix Alzheimer's? Scientists Find Golden Link Between Spice & Cure
---
Hope in a capsule
The team of Indian scientists coordinated with their counterparts in the USA for pre-clinical studies in the genetic mice models of Alzheimer's disease. After performing systematic studies, they discovered the botanical lead candidate (having therapeutic potential) from the stigma of saffron flowers. It was labelled IIIM-141.
"This product was investigated in numerous cellular and animal models to demonstrate its ability to protect the neurons and to delay the onset of Alzheimer's," explained Dr Sandip Bharate, Senior Scientist and Project Leader, IIIM.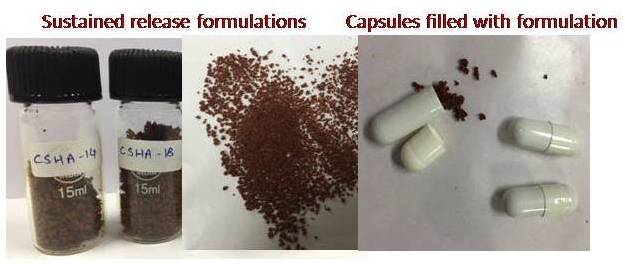 "IIIM-141 showed unique ability to enhance expulsion of toxic amyloid plaques from the brain via multiple mechanisms," continues Dr Bharate, "And, chemicals 'Crocin' and its aglycone (derivative compound) 'Crocetin' play the critical role in this process."
Under the expertise of Dr Sonali S Bharate, Formulation Scientist, IIIM, the botanical extract was formulated into an oral capsule which contains the granules of the extract designed for a sustained release (slow releasing).
IIIM-141 has bioactive compounds which induce the production of P-glycoprotein (P-gp) — the component in BBB which removes the toxins. A patent is pending for their published work.
"We have licensed the formulation to M/s Pharmanza Herbals, Gujarat, who will introduce it as a dietary supplement in the US market soon," adds Dr Vishwakarma.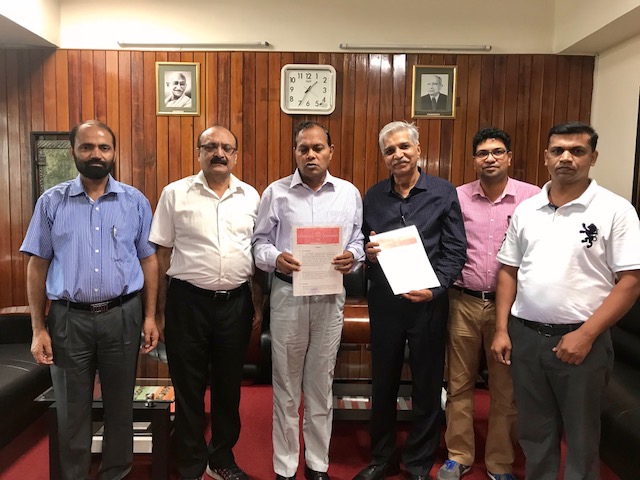 It will be marketed under the brand name Saffrentine, informed Dr Bharate. The product will reach India and South Asian markets early next year. Also, work is underway to bring the drug form of IIIM-141.
"The nutraceutical will be specifically beneficial for people who are at higher risk of developing Alzheimer's or Dementia, including the patients with early onset of disease. The product also shows excellent memory enhancing properties and has a validated safety profile," the scientists conclude.
While we wait, we applaud the team's relentless efforts and their beliefs in the therapeutic reserves of Indian medicinal herbs.
---
You May Also Like: Dementia Can be Prevented: How to Take Care of People Who Once Took Care of Us
---
The team included: Yazan S Batarseh, Sonali S Bharate, Vikas Kumar, Ajay Kumar, Ram A Vishwakarma, Sandip B Bharate, Amal Kaddoumi, Gurdarshan Singh, Amarinder Singh, Mehak Gupta, and Deepika Singh.
(Edited by Shruti Singhal)
We bring stories straight from the heart of India, to inspire millions and create a wave of impact. Our positive movement is growing bigger everyday, and we would love for you to join it.
Please contribute whatever you can, every little penny helps our team in bringing you more stories that support dreams and spread hope.