They began by creating a Facebook page of the event along with a hashtag, #OurOdiaWedding, and posted typical Odia wedding rituals, running up to the main event, while explaining the significance and steps of these.
Irrespective of which part of the country you hail from, you would agree that weddings in India are nothing short of an extravaganza and are celebrated with much aplomb and festivities.
The betrothed couple often dream of making their special day an unforgettable affair, but to do it in a way that spreads a social message, how often have you come across a wedding like that?
Well, last year, when IRS officers Abhishek Tripathy and Shatarupa Mishra from Odisha decided to get married, they wanted the day to not just mark the beginning of their life together but also use the event to promote a greater cause.
To this end, they decided to publicise the handlooms and handspun textiles of India by making it their wedding theme.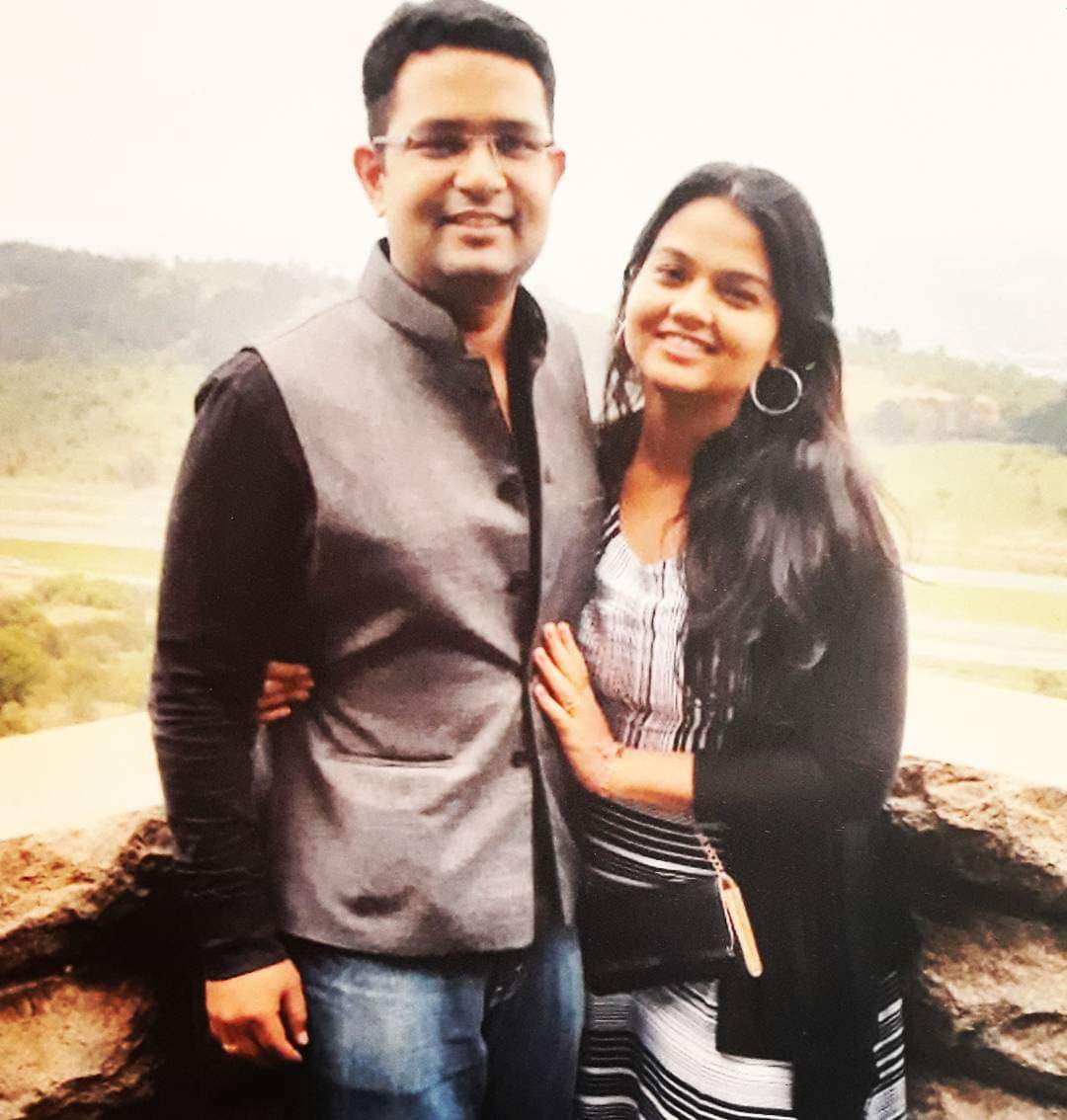 "An Indian wedding is about flamboyance and putting one's best foot forward, and what one wears in a wedding, is always a much deliberated upon and thought about subject. So, there was no better way to project the handlooms and textile traditions of India, than to make them the very soul of the event. Hence, we chose handlooms as the theme," says the couple to The Better India.
Interestingly, it was their mutual love for Indian art and culture that had drawn the duo to each other during their training days at the National Academy of Direct Taxes (NADT) in Nagpur.
"Often, our discussions would veer towards the dire state of artisans and craftsmen in India, the highly underrated yet masterly skills of the weavers of Odisha, and such allied aspects. We thought the best way to start was by choosing to highlight the handloom tradition of our state in specific, and India in general. And what better way than our wedding itself to showcase our intent," Abhishek says.
So, how did they do it?
They began by creating a Facebook page of the event along with a hashtag, #OurOdiaWedding, and posted typical Odia wedding rituals, running up to the main event, while explaining the significance and steps of these.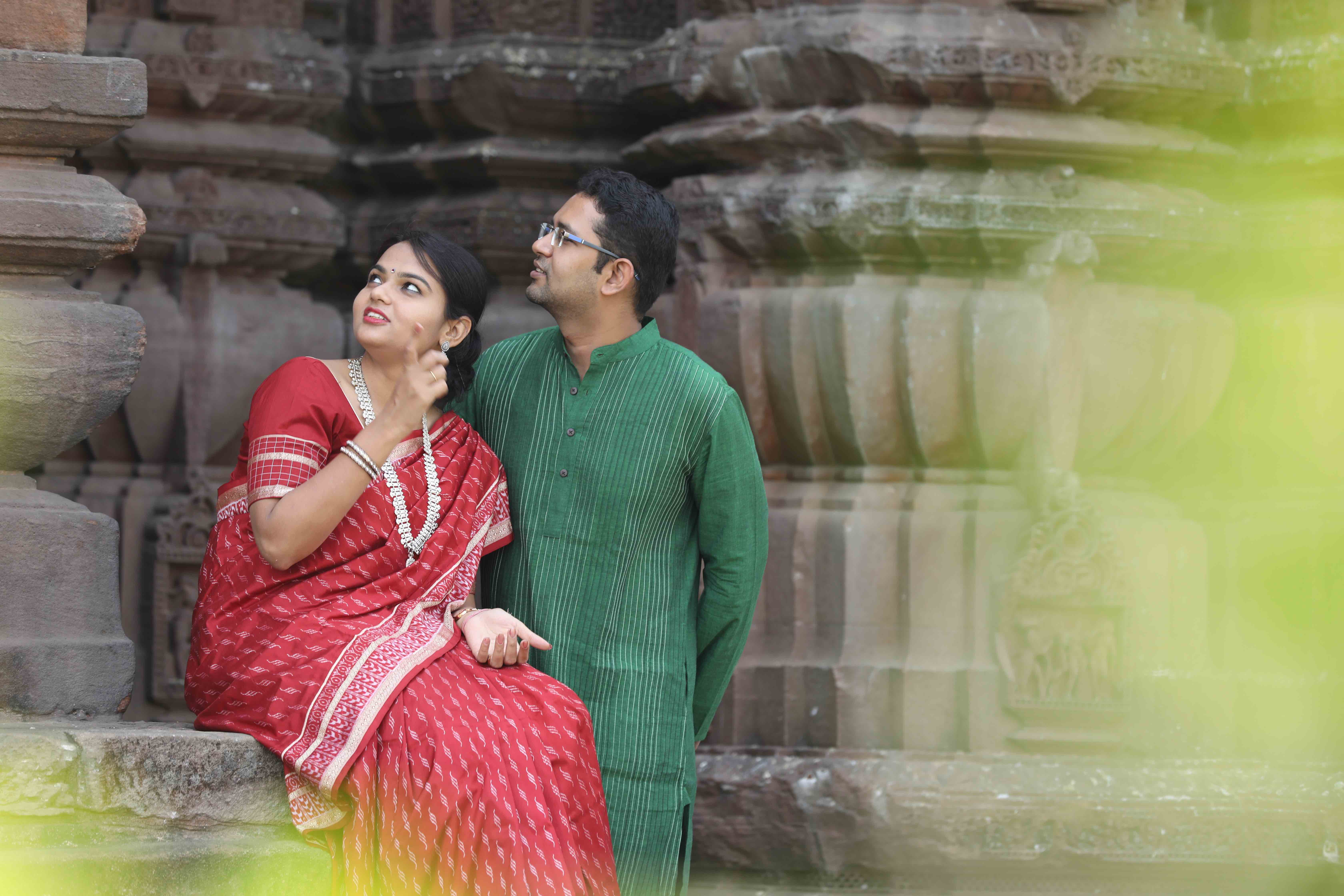 "This was to acquaint our guests and invitees with the traditional events and rituals. Our friends and guests loved it, as did the extended family, as they could be connected to all aspects of the wedding, despite not being physically present," Shatarupa explains.
Even their online wedding invite was designed in the quintessential Pattachitra style that depicted a beautiful Sita-Ram wedding scene. In addition to that, the wedding cards that went out from the groom's side categorically requested guests to wear handloom clothes for the baraat (the 'barajatri' procession in Odia) and wedding.
"Quite obviously, the focus was on Odia weaves, but since the guest list was diverse, and included friends from abroad, they were free to choose any Indian handloom textile they felt comfortable. On the other hand, everyone in our close family circles was requested to wear only traditional fabrics sourced from our state," Abhishek adds.
Now comes the most interesting part—the bride and groom's attire.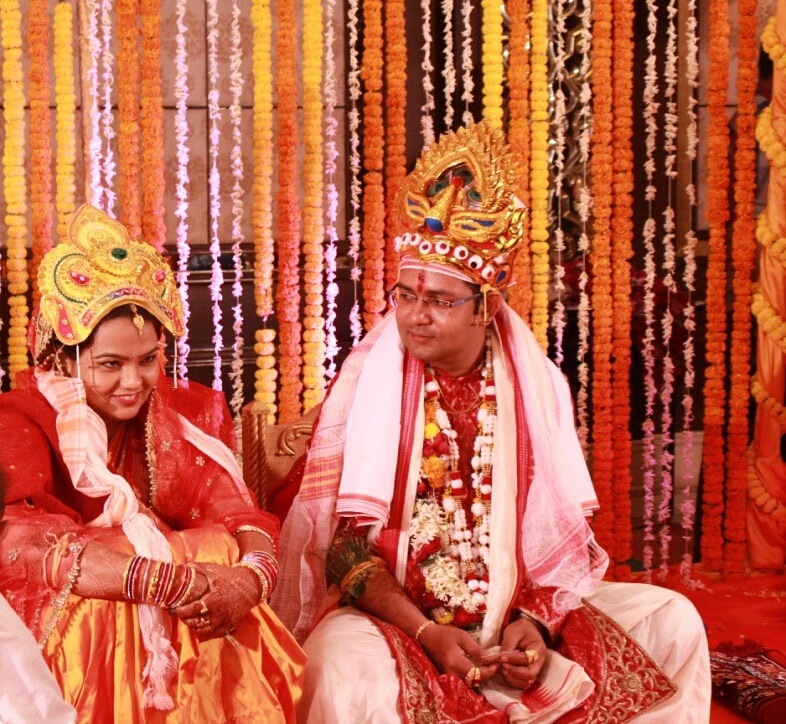 "Beyond Odisha, while many would have noticed the famed Sambalpuri saree on politicians and bureaucrats, we wanted to make it a part of popular wedding wear in Odisha itself. Both Shatarupa and I wore traditional Indian wear for a part of pre-wedding photo-shoot. Shatarupa wore a rich Ikat saree, along with ornaments she generally wears while performing Odissi. We chose the famed temples of Bhubaneshwar as the backdrop of our photo shoot to ensure that we did not deviate from the theme," explains Abhishek.
On the wedding day, the duo stuck to the traditional weaves of India. Shatarupa chose the 'Baula Patta' (yellow saree with red border worn by brides during the wedding rituals). This worked out well when her mentors, Charu Abhyankar and Aashay Abhyankar gifted her a golden yellow Paithani, which is the traditional weave of Maharashtra.
Abhishek went ahead with a custom made, signature attire comprising Odisha Ikat for the wedding day—something that was rarely practised by men in recent times.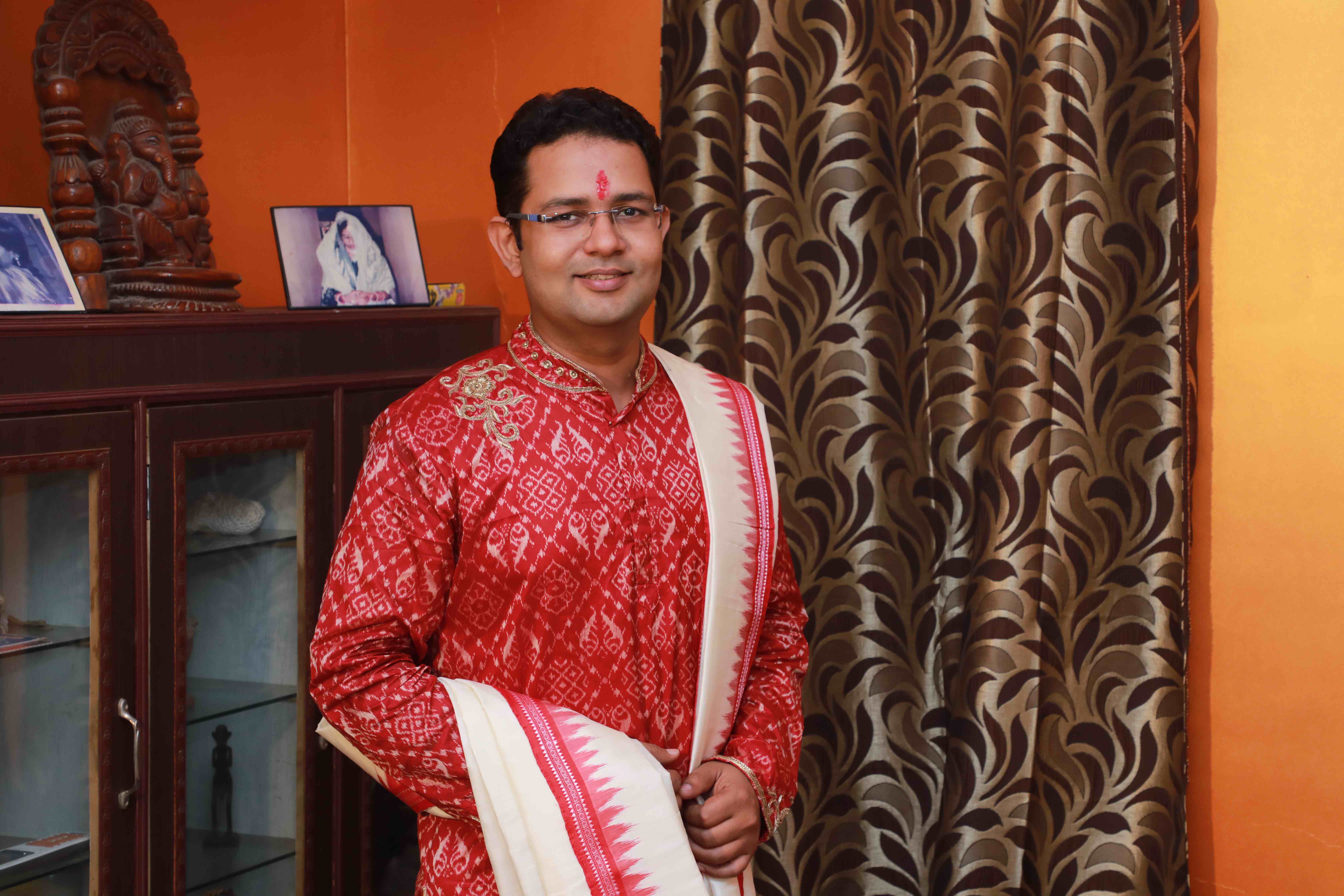 "So, a bright red Sonepuri Ikat was chosen for the Kurta and was juxtaposed with a Khandua Patta Dhoti. Khandua or Maniabandha patta belongs to Odisha's Cuttack district and is the fabric which adorns the holy trinity in the Jagannath temple in Puri, so it is widely considered to be auspicious for weddings and such other celebrations in Odisha," adds Abhishek.
Most of the inbound procurement of handloom clothes was made by Jagabandhu Mahapatra, who works with weavers directly and has been a trusted supplier for both families for a long time.
Alongside, the couple worked with Roshan Kumar and Dinendra Pratap Singhdeo, an upcoming designer duo from Bhubaneswar who helped them design their attires.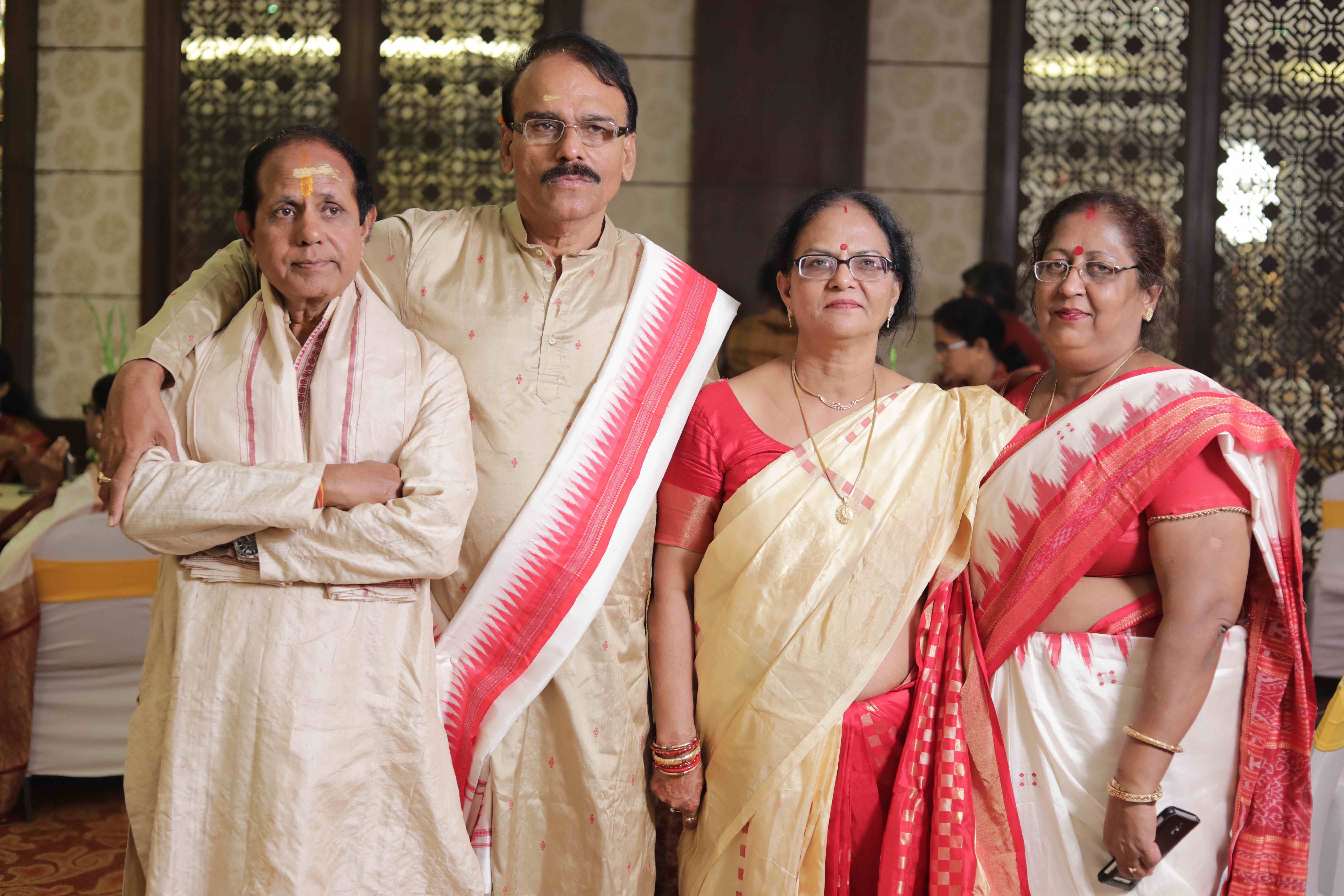 Shatarupa and Abhishek's fathers also ditched the ubiquitous kurta-pyjama combination for the traditional Odia "Jodo," which is a dhoti kurta worn with an Uttari (a silk cloth usually worn by men on the torso or shoulders).
The rest of their family members could be seen in the ever-popular Ikat, the quirky chessboard pattern Pasapalli, the very sophisticated Bomkai, the not so publicised Gopalpuri, and the colourful Maniabandha Khandua patta saree and fabrics.
The couple happily mentions that the entire wedding party turned up in varied forms of traditional Indian weaves, proving that their extraordinary initiative to highlight the handloom heritage of India and the handiwork of weavers worked well.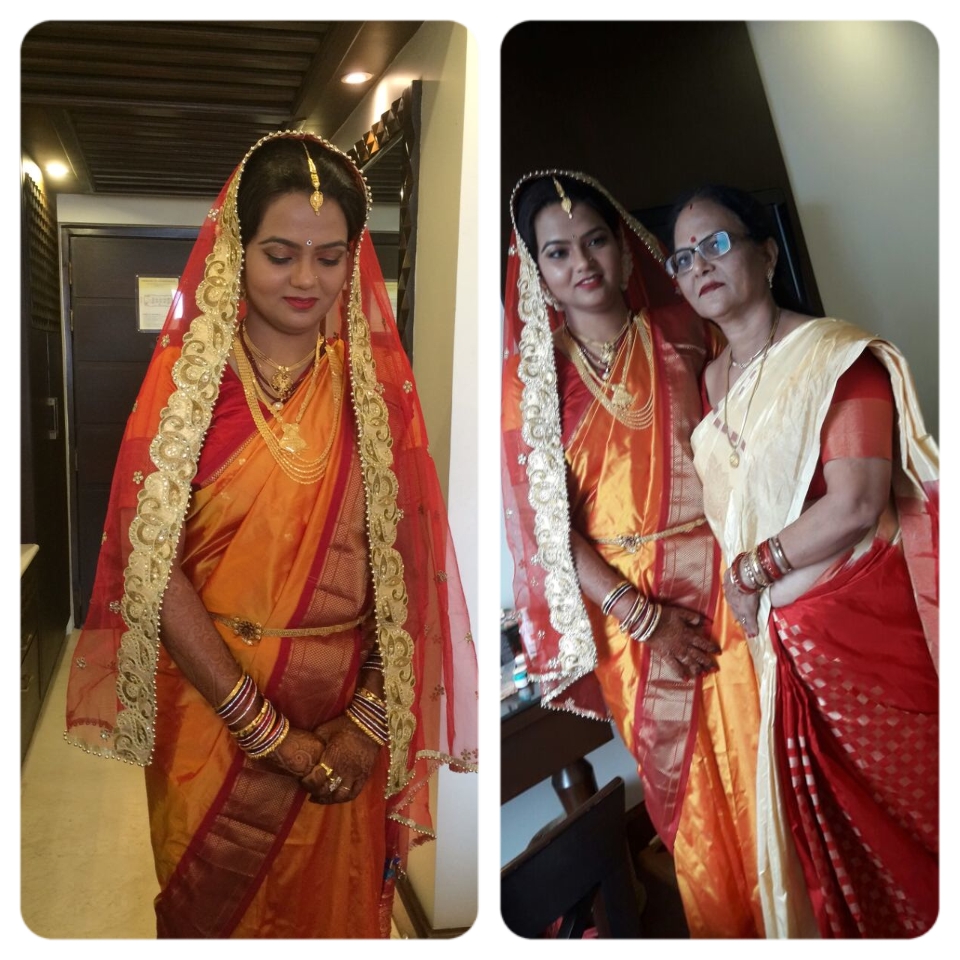 Additionally, Abhishek's mother procured some exquisite Uppada silk sarees of Andhra Pradesh from the weavers while Shatarupa's mother added traditional silk sarees to her trousseau from weavers of Varanasi.
"We are proud that most of our wedding gifts our respective families gave were also handlooms, from various parts of the country. Our varied and extensive travels during our training also provided conducive learning and a rare buying experience for both of us with regard to Indian handlooms and textiles. We managed to buy different types of sarees like Kanjeevarams, Kasavu, Chanderi and Benarasis from weavers directly during such travels," adds Shatarupa.
---
You may also like: Can a Zero-Waste Wedding Fit In Your Budget? These Folks Show You How!
---
In their endeavour to promote Indian handloom textiles and the weavers, the couple has been up to many initiatives.
"Shatarupa is a saree connoisseur and collects handloom sarees and fabrics from her travels. She shares her thoughts and collection on a curated Instagram page. Along with her sarees, there are these stories behind the saree, the fabric or the design. And people love that," Abhishek proudly adds.
As for other plans, the couple tries to popularise various Indian textiles and the work of the weavers as much as they can.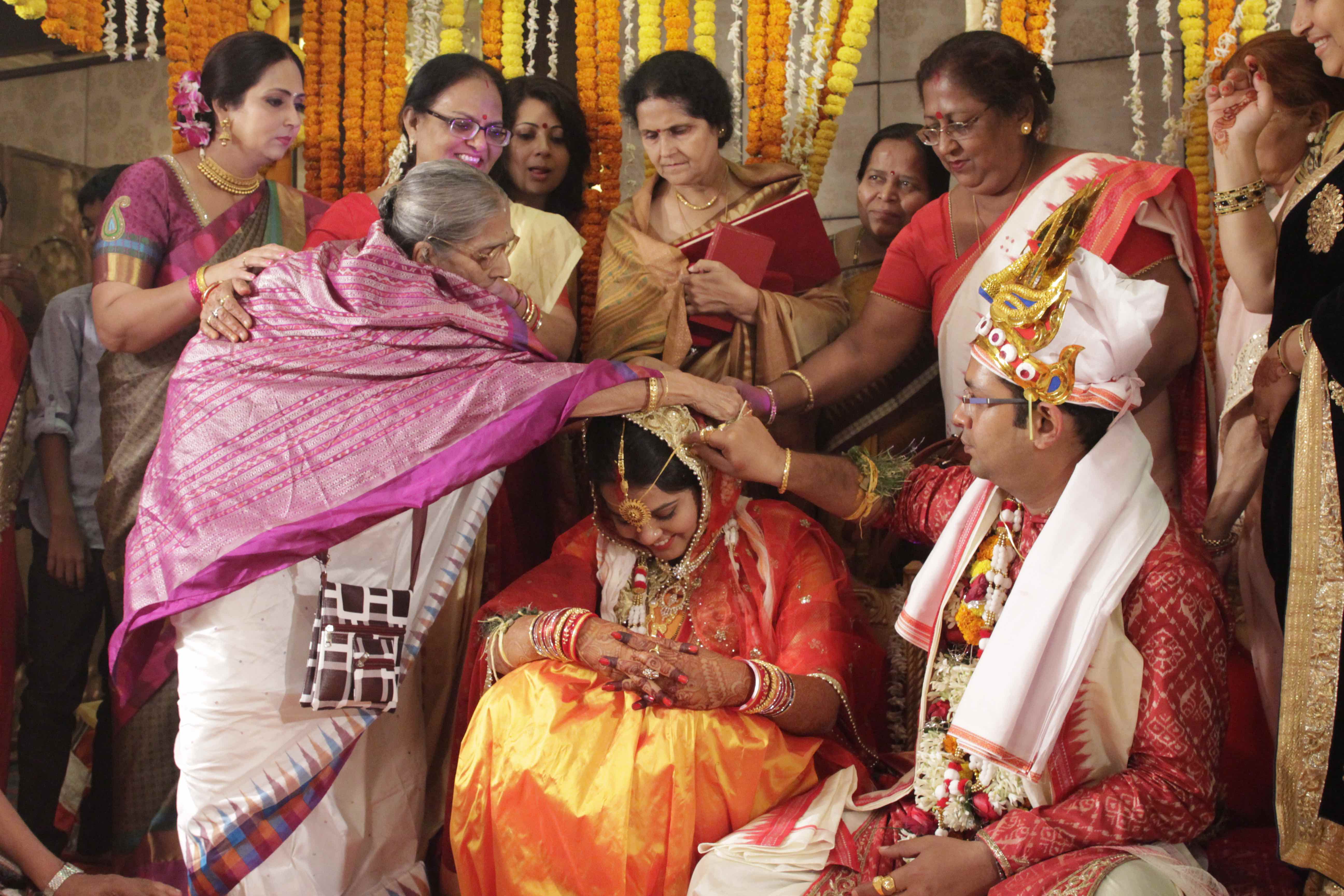 "On many occasions, what we wear or present as gifts becomes the talking point in groups, and we are happy that people want to know more about the stories behind the fabrics. It is our constant effort to understand the weaves, the issues regarding them and to ensure that in our limited way, we can popularise them. We are glad that our wedding has been a catalyst in this, regard" Shatarupa states.
On a concluding note, Abhishek shares that they both intend to carry on with their efforts, and support weavers' communities and initiatives whenever they are in a position to do so. "Till then, we are happy sharing their stories, in the process of which they in some ways also become our own. Much like #OurOdiaWedding."
(Edited by Gayatri Mishra)
Like this story? Or have something to share?
Write to us: contact@thebetterindia.com
Connect with us on Facebook and Twitter.