Last month, Krithik Ramesh, a 16-year-old boy of Indian origin who currently resides in Denver, decided to visit India. One of the places that he really wanted to visit was the government school at Deviyakuruchi near Attur, where his grandfather had completed his schooling.
However, the sight that awaited Krithik was anything but heartening.
"My image [of the school] was shattered when I stepped [inside]. It was unclean and did not have adequate amenities. [The] schoolteachers there said this was the state of many government schools in India. That's when I decided to do something," he said to The Times of India.
Together with his father, M Ramesh Babu and grandfather, V Muthuraman, Krithik decided to start Empowering Rural India Foundation, a non-profit organisation, with the aim of uplifting government schools across the country.
However, despite being immensely motivated, Krithik realised that he did not have enough funds to take his vision forward. His family members suggested that he could look for sponsors, but he had better plans in mind.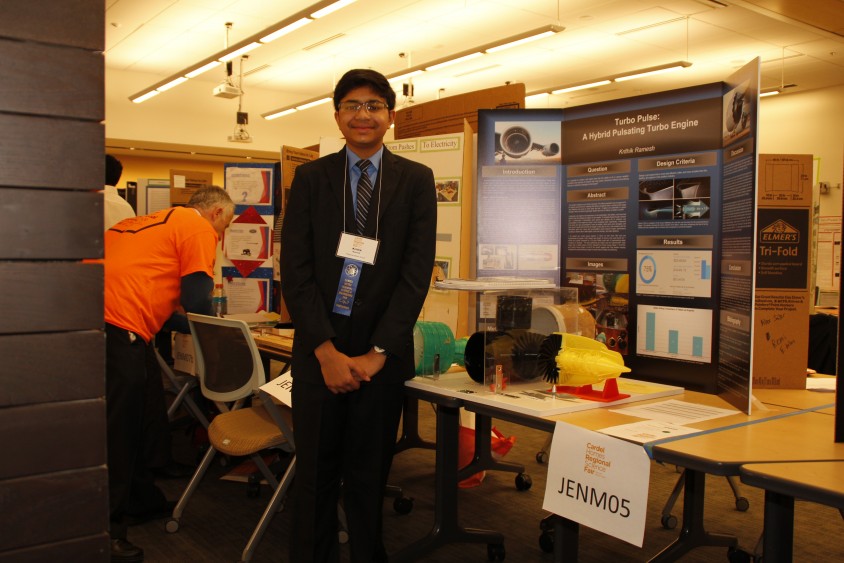 About six months ago, the student from Cherry Creek High School had won the first place in an international science fair in Pittsburgh that earned him the prize money of $3,000. Along with this amount, he decided to donate another $3,000 from his savings to equip the government school with essential amenities.
Once he had the funds ready, Krithik approached the school management. Upon enquiring about the needs of the school, he was told that it faced occasional power outages, and the headmaster suggested that installation of solar panels would be of great help.
Krithik happily agreed to the idea. The family approached many solar service providers before finally zeroing in on a company, that two weeks ago, successfully managed to provide the school with the necessary infrastructure. With the installation of solar panels, the school can now easily save up to Rs 15,000 that otherwise was spent on electricity bills once in two months.
---
You may also like: Street Lights to Smart Schools: NRI Couple Provides Free Solar Solutions to TN Villages!
---
Interestingly, the solar panels can produce about 2kW of power, which is more than what the school needs. For this, Krithik has suggested that the school could sell the excess power to the state electricity board.
His father, Ramesh, stated that they intend to put in place sustainable and renewable energy systems that will serve schools across India for a long time and will pave the way for improved academic success through self-sustaining solutions.
"I will participate in more science fairs, will get more money and contribute something to government schools in India," added Krithik.
Like this story? Or have something to share?
Write to us: contact@thebetterindia.com
Connect with us on Facebook and Twitter.