India has expanded the Visa-On-Arrival facility to 43 countries. From filing the application to formalities and the names of the countries, here is all you need to know.
India has expanded the Visa-On-Arrival facility to 43 countries. From filing the application to formalities and the names of the countries, here is all you need to know.
Visiting India as a tourist will soon become much easier as the Government rolled out the facility of Visa-On-Arrival (VoA) today. It came as a good news for those who have been looking to visit the largest democracy in the world for quite a long time but waiting up on visa approval.
Home Minister Rajnath Singh along with Tourism Minister Mahesh Sharma listed out the names of 43 countries that can avail this facility. The VoA facility is enabled by Electronic Travel Authorisation (ETA) for citizens of these 43 countries. Travelers can avail ETA through nine airports in the country by a a simple digitized process without having to wait in lines for the permit.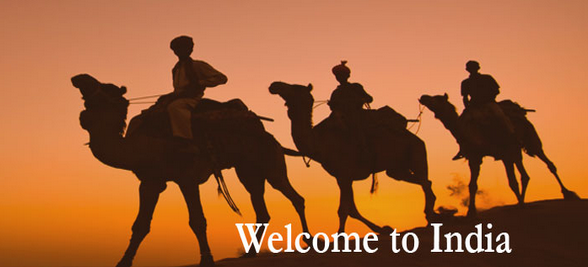 The nine airports which will provide this service are – Delhi, Mumbai, Chennai, Kolkata, Hyderabad, Bengaluru, Kochi, Thiruvananthapuram and Goa.
The official website – https://indianvisaonline.gov.in/visa/tvoa.html was launched by Singh in Delhi and has all the information about the latest developments. The website allows an applicant to file a new application, finish a partially filled form, pay Visa fees ($60) and also check the visa status.
Countries that can benefit from this facility
The list includes following countries: Australia, Brazil, Cambodia, Cook Islands, Djibouti, Fiji, Finland, Germany, Indonesia, Israel, Japan, Jordan, Kenya, Kiribati, Laos, Luxembourg, Marshall Islands, Mauritius, Mexico, Micronesia, Myanmar, Nauru, New Zealand, Niue, Norway, Oman, Palau, Palestine, Papua New Guinea, Philippines, Republic of Korea, Russia, Samoa, Singapore, Solomon Islands, Thailand, Tonga, Tuvalu, UAE, Ukraine, USA, Vanuatu, Vietnam.
What you need to have to avail the facility?
A passport with a validity of at least six months
Visitors with the only purpose of travelling to India for recreation , sight seeing , casual visit to meet friends or relatives, short duration medical treatment or casual business visit.
Travelers should also have return ticket or onward journey ticket,with sufficient money to spend during his/her stay in India.
This facility is not available to Diplomatic/Official Passport Holders.

How can you get a VoA?
An online application needs to be submitted which must include a copy of your photograph and passport.
After regular verification and screening process you will be notified whether your visa has been approved. This process takes around 72 hours.
Once your application has been approved, take a print out of the "electronic travel authorization" which you will receive through email.
Take the print out with you and present when you land at one of nine international airports across India. Once you approach the immigration officials, they will take your finger prints and after the formalities you will be allowed to enter the country.
India already offered VoA services to 12 countries, but the process is lengthy as there are only three to four counters to process the applications. With a larger number of countries and 72 dedicated counters across the nine airports, the whole process will become faster.
Tourism in India is expanding at a good pace and is predicted to grow at an average annual rate of 7.9 percent from 2013 to 2023. With the launch of the recent facility, it is expected to see a higher number of tourists in future.
Like this story? Or have something to share? Write to us: contact@thebetterindia.com, or connect with us on Facebook and Twitter (@thebetterindia).