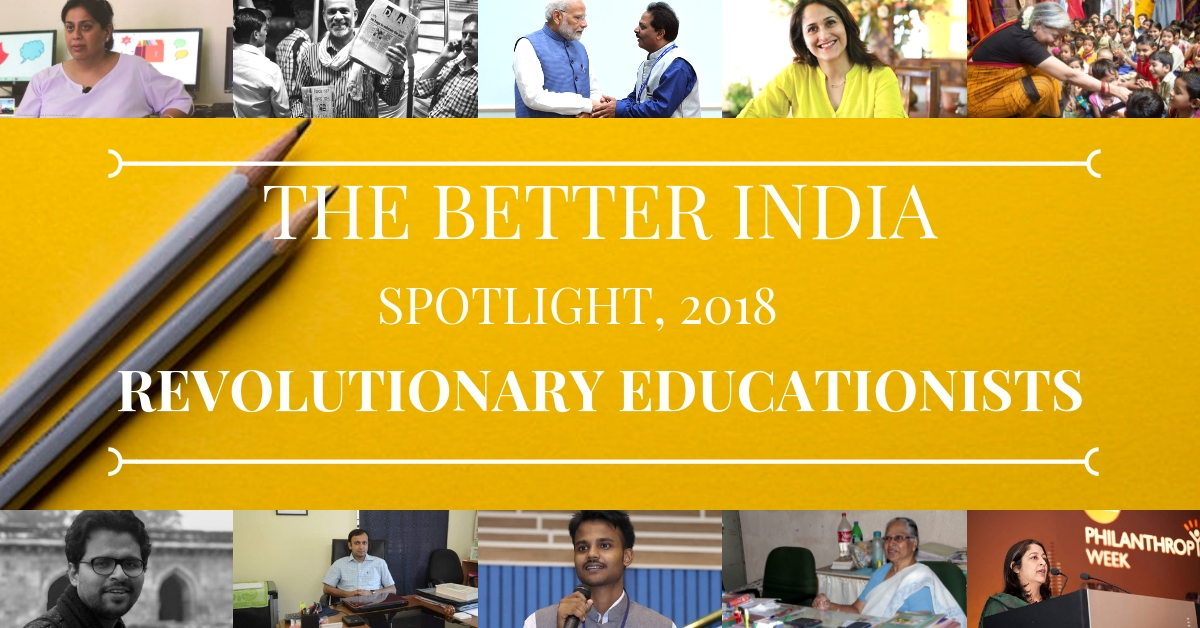 As the year-end approaches, The Better India honours these individuals who are transforming the lives of thousands of students across the country.
---
The Better India Presents 'Spotlight 2018': A celebration of trailblazers, champions, and pioneers of change! Ordinary folks whose extraordinary and inspiring actions have made the world stand up to take note. Join us in honouring 50 heroes, whose brilliant path to a better future deserves all the spotlight we can shine on them!
---
A school that educattes students about child labour by letting them work in an incense factory for a few hours; another that replaces textbooks with tablets and turns the concept of rote learning on its head using world cinema, literature and storytelling–why do these sound so utopian?
Since Independence, the education system in India slid into a strange industrial mechanism that churns out millions of 'graduates', who, at least on paper, possess a certain set of skills that are 'useful' for various industries and sectors.
However, it is the painful truth that when you teach at this scale–reaching out to hundreds of millions of kids daily–critical ideas like original thinking and innovation or even social concepts like empathy or out-of-the-box thinking have fallen by the wayside.
But must this be the case?
No.
The education system can be reformed, revolutionised and re-made.
Here are ten revolutionary educationists in the country who are doing exactly this. As the year-end approaches, The Better India honours these individuals who are transforming the lives of thousands of kids across the country.
Kiran Bir Sethi, Riverside School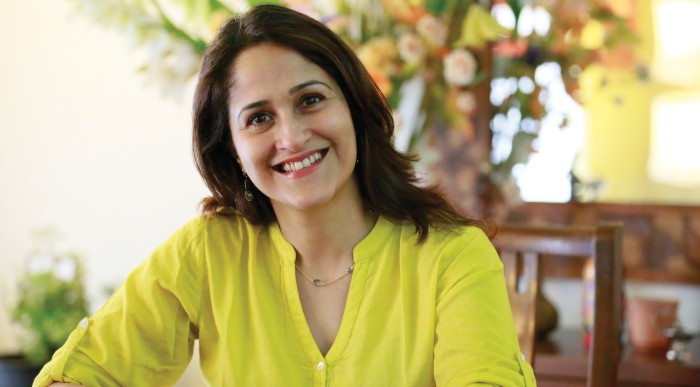 In 1996, her six-year-old son sat perplexed at the big red mark on his English notebook, because his teacher refused to accept his creativity in an essay. He hadn't mugged the essay she had asked him to.
This was the starting point for Kiran Bir Sethi to rebel against education practices and set up 'Riverside' School on the banks of Sabarmati in 2001.
In the last 17 years, Kiran has designed and executed a unique student-centric curriculum. Her initiatives like the 'Design for Change' and FIDS (Feel, Imagine, Do & Share) have changed the mindset of kids from 'Can I?' to 'I Can.' (Read more here)
She has helped turn kids into real-life superheroes and innovate solutions for real-life problems in their immediate environment and communities. DFC, as a global movement, has touched 2.2 million kids in 65 countries.
"Most often than not, in the misguided attempt to 'teach' our children, we forget that we need to 'listen and learn' from them. We are a living curriculum, and our passions are 'contagious'. So, children's lives transform if teachers can reimagine their role from 'teaching' to 'reaching' them–that is a great starting point," she says.
Anil Pradhan, International Public School for Rural Innovation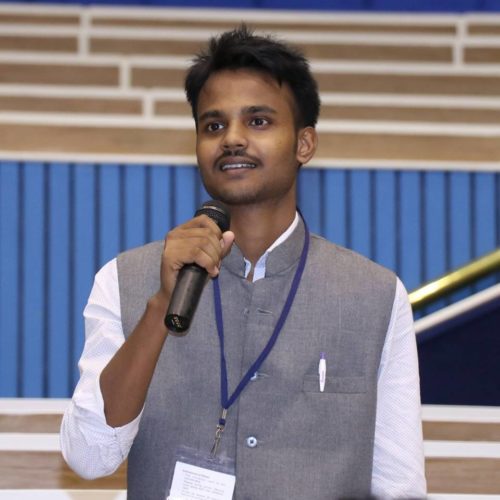 Named among the top ten student innovators in India, and also the winner of the National Youth Icon Award 2018, Anil Pradhan, a 22-year-old civil engineering graduate, has quit three cushy jobs.
Why?
To go back to his village in Odisha and set up an innovative school for kids!
A two-storey building on 2.5 acres of land, International Public School for Rural Innovation (IPSRI) was built with all the scholarship money that Anil won over the years. Today, his family and some good samaritans help him run it.
According to an Edex report, Anil uses innovative sessions to pique the students' curiosity. For example, in Kabad se Jugaad, the kids use e-waste and make something out of it. In Jor ka Jhatka, Anil teaches them to build small robots like microcontrollers and microprocessors.
In a Todh, Podh, Johd session, students dismantle appliances and put them together again to understand how they work. With no exams, students are graded on the questions asked in class. And instead of marks, they have an academic graph to assess the improvement or drop.
Speaking to The Better India, Pradhan says, "To create innovators, teachers/educators should be innovators first. The best way to implement an innovative model in the classroom is to implement ways/methods in which a subject can be taught through real-life objects/models/problems. This kind of teaching in the classroom will empower students to think beyond four walls," he says.
Omprakash Mishra
He first arrived at a government school in Odisha's Koraput district in 1998 to find only two students. Gutted, but not one to give up, he took care of everything, including their food, shelter and education.
The result?
The village got its first matriculate youth.
Over the 20 years of his career, the district, state, and national award-winning teacher, Omprakash Mishra has performed many such deeds.
Moved by the sorry state of primary education where students from classes 8 and 9 couldn't add, subtract, multiply or divide, he co-authored Transit 1 for Class 8 and Transit 2 for Class 9, which helped students clear basic fundamental concepts in 60 days!
For tribal schools that lacked science labs and apparatus, he wrote 'Experimento' which helped teachers replicate science experiments in the syllabus with locally available and cheap material.
After his intervention, kids scoring over 90% in the district rose from 3 to 32 in 2016.
In his message for teachers, he says, "If you are a true teacher, there are three things you must keep in mind. Firstly, a good teacher is the one who reaches the level of the students to teach them, communicates easily and simplifies the most complex concepts. Second, learning is not a one-way street. Be vibrant and connect your examples to real-life situations. Lastly, help them learn to live together. Values are important. Every student may or may not become a doctor, engineer, teacher or class one officer. But they could become better individuals who respect and live in harmony if shown how to."
Safeena Husain, Educate Girls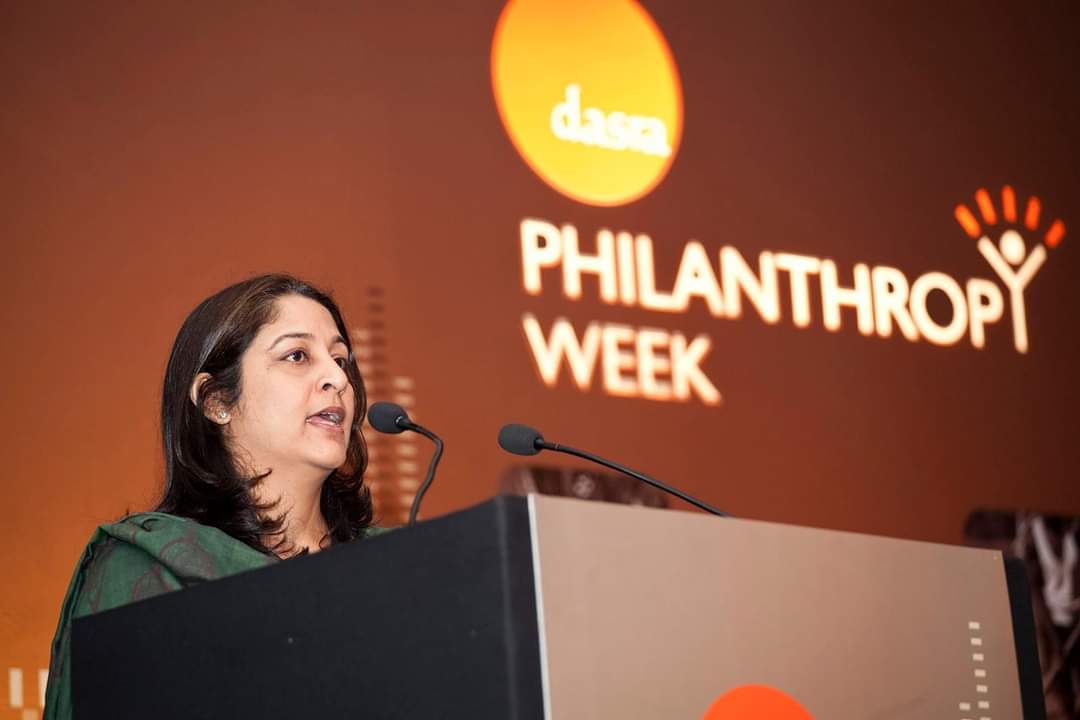 Safeena Husain's name is synonymous with successful education models in India, especially in rural areas, thanks to the spectacular work she has done through 'Educate Girls' – founded in 2007.
"I feel one-size-fits-all will not work here. It is an iterative process. If we want to ensure quality education for all children on a larger scale, we must be ready, individually and institutionally, to focus solely on outcomes, identify the gaps, test and embrace new techniques/approaches and keep improving on our successes," she says.
Enrolling children from difficult socio-economic backgrounds, using innovative models, improving learning outcomes and retaining them, Educate Girls' latest venture, the Development Impact Bond has proven to be a real opportunity to transform the lives of children.
"Taking a cue from our experience of the Development Impact Bond, I would suggest that teachers focus on outcomes as sacrosanct, concentrate on skill-based learning, track children's performance in real-time and most importantly, make learning fun. And it doesn't have to be big, fancy things either. For example, we used pebbles and yarn to help children form and identify alphabets or played hopscotch with letters to help them form words–and they loved it! Children who are enjoying themselves will be involved and stay interested, retaining more of what they're taught," she says.
Beula Gabriel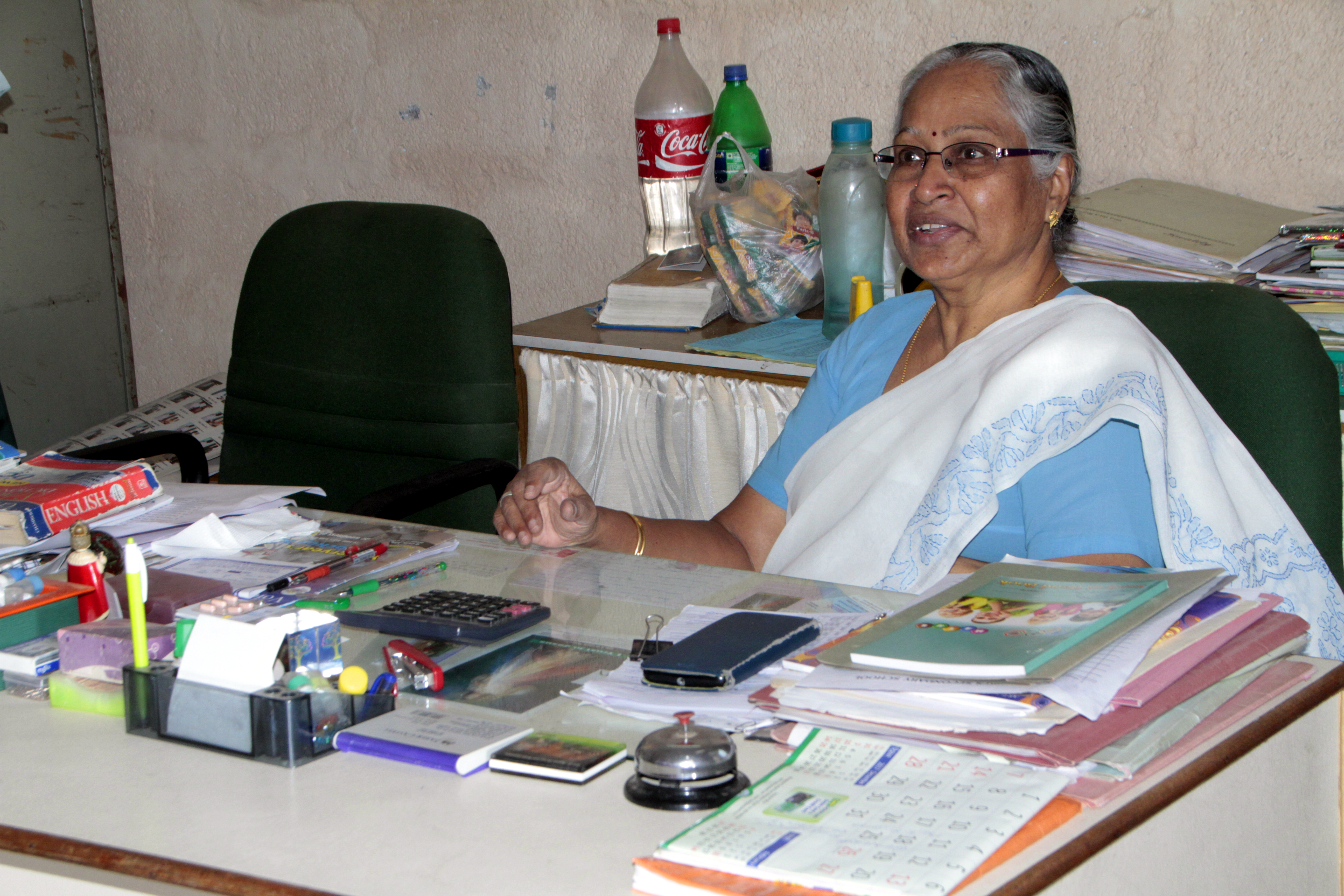 What can good education do?
It can help first-generation schoolgoers in the slums of Hyderabad become doctors, engineers, teachers, computer scientists, financial advisors, nurses, armed force personnel, and above all, better citizens.
How far can a teacher go to ensure a school that does just that and not shut shop?
77-year-old Beula Gabriel sold her home to save it!
The septuagenarian began St Joseph's Secondary School 25 years ago. It was a school where first-generation schoolgoers like the children of househelps, rickshaw pullers, labourers and watchmen, often denied education in other schools, were openly welcomed.
Many among its current 300 students pay nominal fees or study free of cost. There are no screening processes. A test is administered not to select them but to understand their level of learning and cater to their needs accordingly. The school runs on the goodwill of those around her and the nominal fees that it charges.
"Teachers are game changers. They are the sculptors who mould the minds of students to greatness. They can be the North Star that guides generations to reach their goals. You are not preparing them for exams, you are preparing them for life. So arm them with those skills for life and build citizens with the highest moral values for the country."
Geeta Dharmaranjan, Katha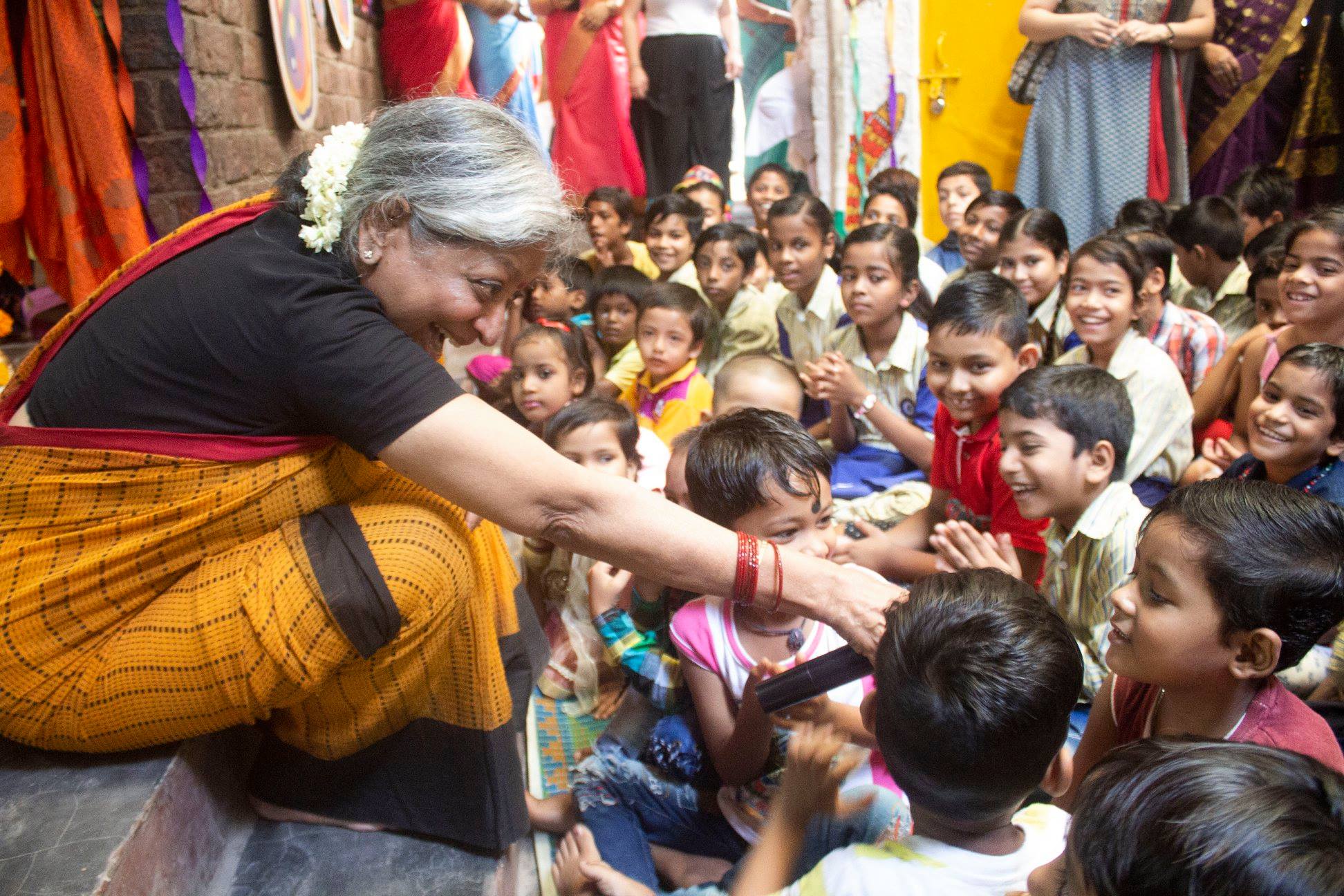 At Katha, all education starts with quality books for children and a book-rich environment. It is built on a bold and singular idea that children can change their world when inspired by big ideas, and surrounded by books.
After a three-decade journey of working with poor communities for their upliftment, Katha has nearly one lakh grassroots volunteers and advocates today!
Speaking about the power of books to empower kids, she says, "The first thing children need–self-esteem and confidence to be curious, creative, critical thinkers. What hones this space best? Lots of books! Fiction. Fantasy. Science Fiction. Poetry. Nonfiction. Biographies. Help your students conduct rigorous research, informed both by theoretical orientations and practical on-the-ground experiences. Help them create rich content that helps them understand and break social, cultural and gender stereotypes. Create reading chains in your school and neighbourhood, foster libraries!" she says.
Ritesh Singh, Eckovation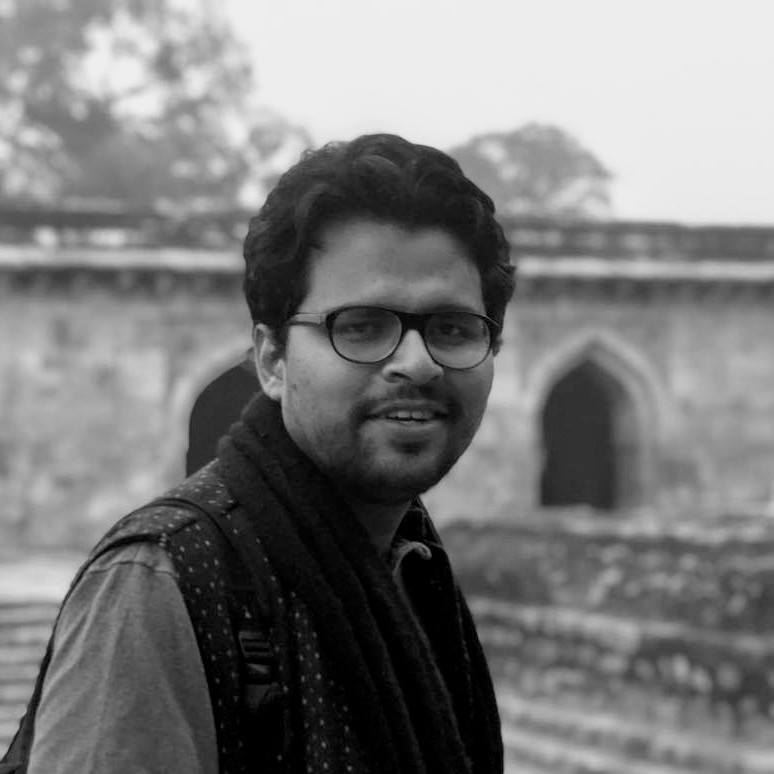 In states across India, the teacher-to-student ratio is jarring, sometimes with just one music teacher in a government school teaching all subjects. The Founders of Eckovation realised this gap after being approached by District Magistrate of Banka, Kundan Kumar. They kickstarted 'Banka Unnayan' across public schools in the district.
Impacting over 1.5 million families in Bihar, Jharkhand, and Assam, the initiative that won the PM's Innovation Award is leveraging adaptive learning techniques and interactive videos to help students understand complex concepts easily.
It then uses artificial intelligence to analyse the performance of these students through quizzes and gives them personalised suggestions to improve learning outcomes on the Eckovation app. The app has all stakeholders, including teachers, students and even the parents to help keep everyone updated about the progress of the child in the local languages.
"Innovation, when used in the right manner, can help transform the face of education even in the remotest villages. All we as educationists need to do, is leverage this power," says Ritesh Singh.
Shaila Brijnath, Aasraa Trust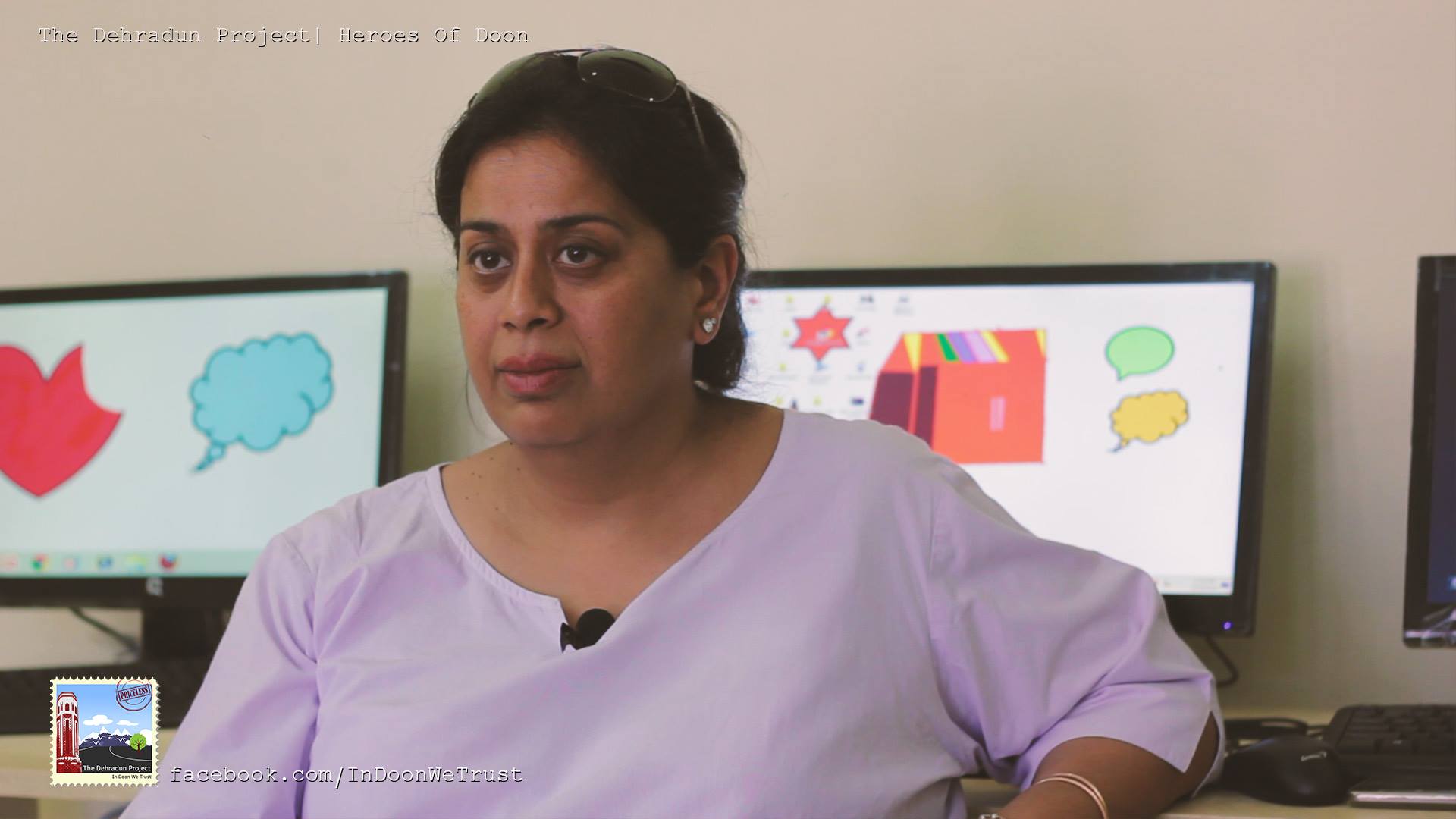 Shaila left her lucrative job in the New York and London Stock Exchanges and investment banking to return to India and follow her dream of working with underprivileged children. She founded the Aasraa Trust in 2009 to educate and nurture slum and street children.
Through her work at Aasraa, she has been offering children from underprivileged backgrounds, a choice to break the cycle of poverty that rules their lives. With education, Aasraa not only gives these children the dream of a different world, but also equips them with the tools to achieve it.
Speaking to The Better India, Shaila talks about empowering kids, saying, "Knowledge and the ability to analyse are gamechangers. Education must be used to help children learn to think, to view the world around them and make informed choices. Life is about choice and education is the tool that empowers choice and therefore, change. Education is the most important, life-changing tool of empowerment."
Arghya Banerjee, The Levelfield School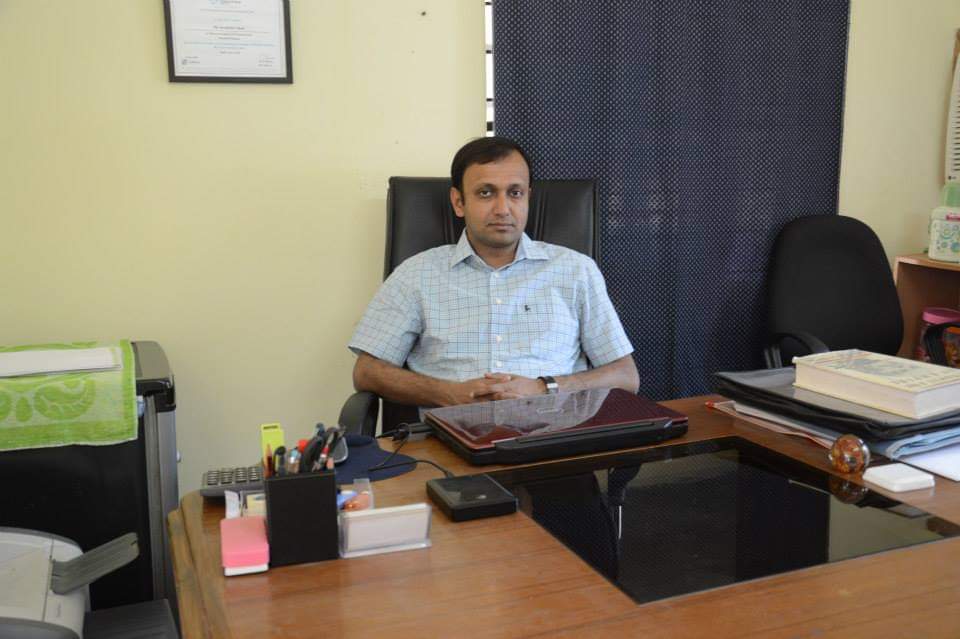 "Education can certainly be used to transform the lives of kids–but not the industrial-era, assembly line education that we have in our schools now. Our schools and textbooks have failed us–feeding our students irrelevant factoids, and making them unthinking rote-learners," muses Founder of Levelfield school, Arghyadeep Banerjee.
The Levelfield School uses unconventional sources to reverse that. From classic literature to teach students about life (example: Orwell's 1984) to insightful non-fiction that helps them interpret the world (for example Sapiens by Harari), from great movies that teach them empathy (example: The Pianist by Roman Polanski) to puzzles and board games that sharpen their mind (Shikaku, Go, Chess), it is a education model that helps kids think beyond the four walls of a classroom and become thinkers and doers.
"Such education, drawn from real life and unconventional sources, can not only teach them correct meta-skills, but can also make lifelong learners out of children. In a rapidly changing world, learning meta-skills and being a lifelong learner are the two most important attributes we educationists can give our children," he says.
Professor Sandeep Desai, Shloka Missionaries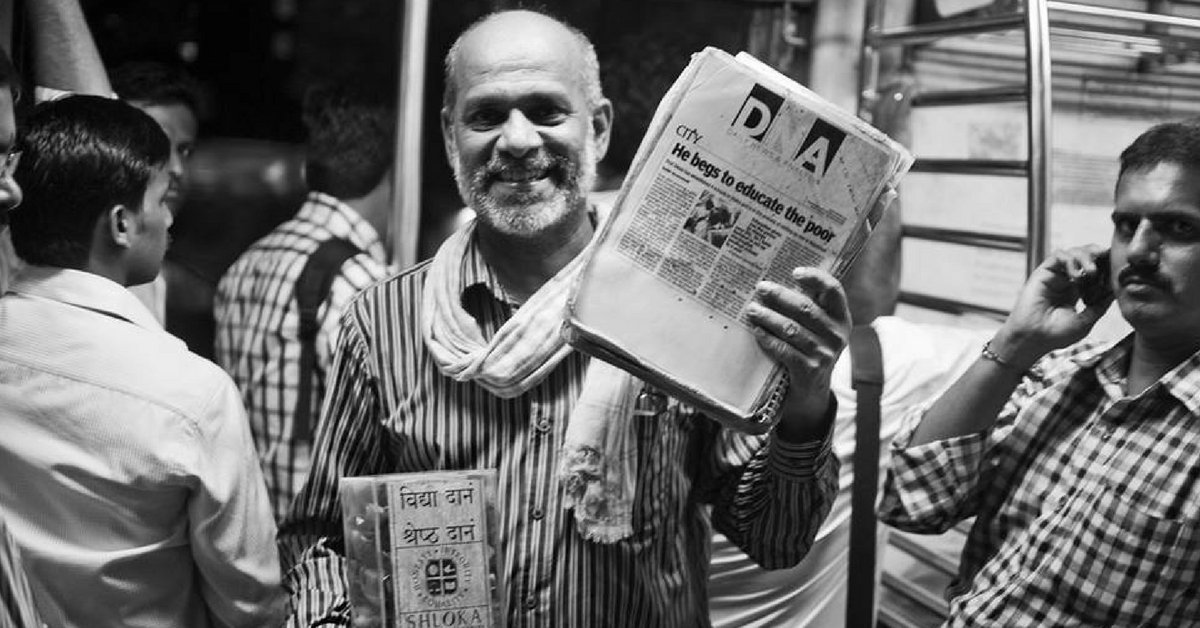 "VIDYAA DAANAM – SHRESHTHA DAANAM!" (The gift of education is the biggest gift of all)
A former marine engineer and academician, Prof Sandeep is the famous Mumbai man who begged on local trains to start rural English-medium schools across villages in Maharashtra, Rajasthan and Bihar.
In five years, the man who raised over one crore for the construction of two schools in the villages of Yavatmal and Udaipur districts, and later from September 2010 to set up four other schools, motivates teachers of the future.
In his message to them, he says, "Teachers have to become effective facilitators. They can equip children with the latest knowledge by going beyond books. For this, they can virtually access and learn to upgrade their knowledge base. Later, as they grow up, children can emulate their teachers. They are fast learners and savvy with media and gadgets. They can also introduce students to real-life situations for learning practical ways."
(Edited by Vinayak Hegde)
Like this story? Or have something to share?
Write to us: contact@thebetterindia.com
Connect with us on Facebook and Twitter.
We bring stories straight from the heart of India, to inspire millions and create a wave of impact. Our positive movement is growing bigger everyday, and we would love for you to join it.
Please contribute whatever you can, every little penny helps our team in bringing you more stories that support dreams and spread hope.