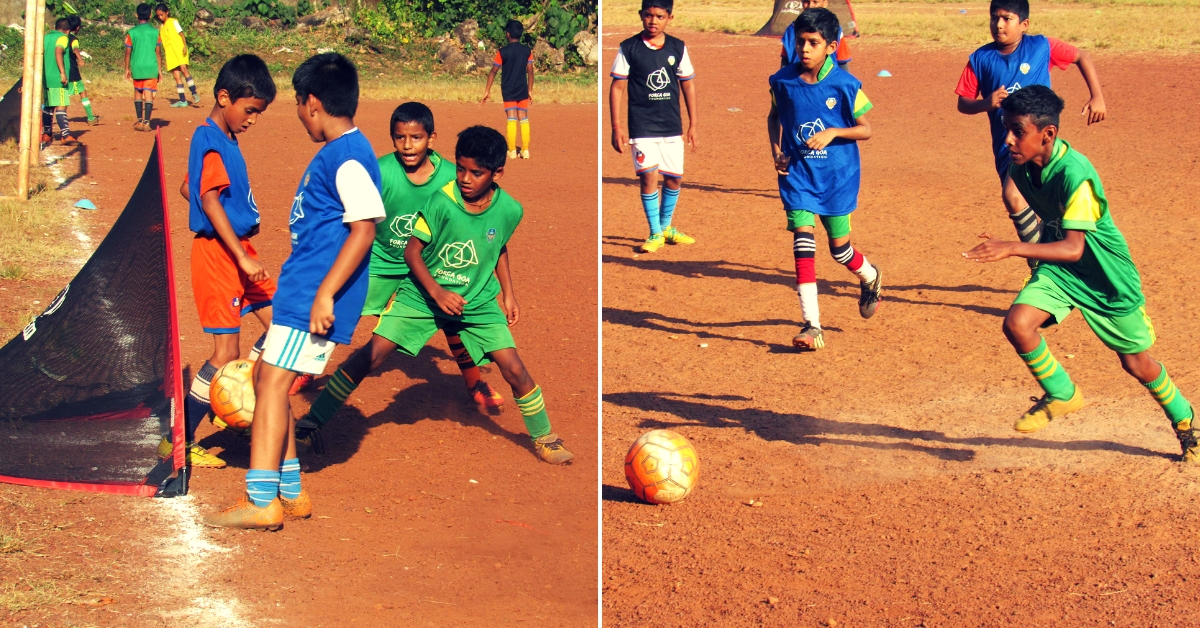 "We believe that children belong on the football field, playgrounds and in classrooms, but not on shop floors of factories."
According to the Broadcast Audience Research Council, the total viewership in India for the football World Cup Final between France and Croatia earlier this year was 15.8 million impressions. Through all 64 matches of the tournament, the number of impressions stacked up to 231 million.
How many of the millions in India who watched the World Cup Final know anything about where the footballs for this 'beautiful game' come from? Despite its moniker, football does have an ugly side to it, particularly in terms of the social and environmental conditions under which balls are manufactured. Over 80% of these hand-stitched footballs and other sports balls are made in South and South East Asia, particularly in countries like India, Pakistan, China, Thailand and Vietnam.
The conditions under which the balls are manufactured have been historically exploitative. Many sports ball workers frequently work around 12 hours per day and on weekends. In spite of all their labour, their income is often not enough to ensure their families are properly fed.
Workers, who stitch the balls together, are typically paid according to the number of items they complete, and not per hour. As a result of the low wages they receive, many keep their children out of school to stitch balls from an early age. Women, who represent a large share of the industry's workforce, regularly face discrimination, harassment and suppression. For example, they are forced to work longer hours than men and also receive lower payments for the same amount of work.
A 2010 report by the International Labour Rights Forum (ILRF) found that child labour continues to be used in the stitching of footballs in India with appallingly low payments made to the workers.
Often, the work is outsourced to stitching centres or home-based workshops, where enforcement of labour regulations is cumbersome. In addition to this exploitation, there are also environmental concerns, whether in the manufacturing of raw materials like PVC or other materials, chemical management and poor waste disposal at the football manufacturing factories.
However, Fairtrade India, a non-profit working with the international Fairtrade movement to give consumers the power to make informed choices that change lives of the farmers and workers at the start of the supply/production chain across a range of industries, and the Forca Goa Foundation associated with the Indian Super League club FC Goa, are looking to change this dynamic.
Kickstarting the Fairtrade Football Revolution
"In May this year, we came across Fairtrade-certified INDPro footballs in India manufactured out of a factory in Jalandhar, Punjab, and we took the opportunity to start a conversation about sourcing Fairtrade footballs for our Foundation," says Nathaniel D'Costa, Football Development Manager at Forca Goa Foundation, in a conversation with The Better India.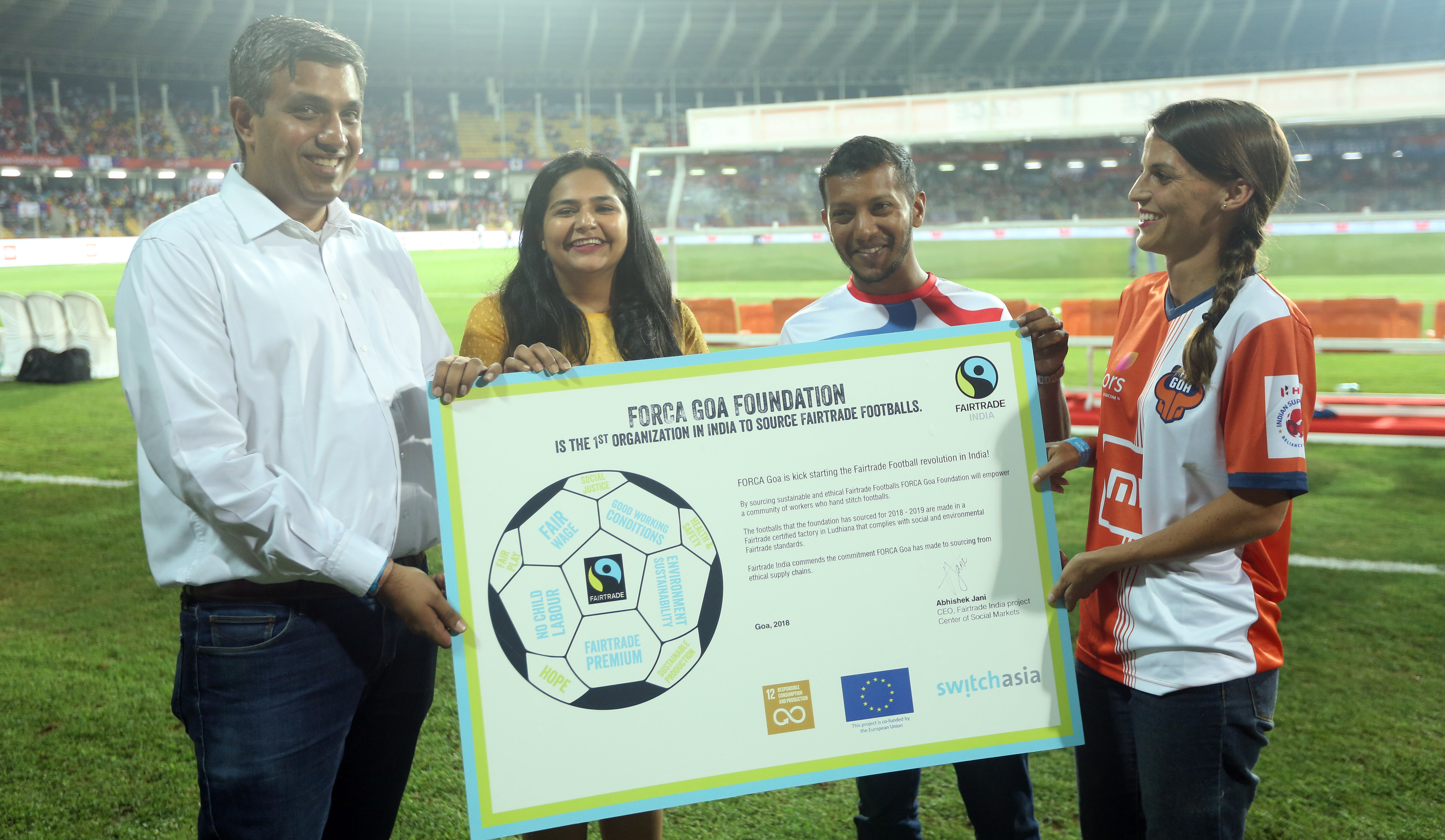 "Once the sourcing was done and 1,110 Fairtrade footballs reached Goa from Jalandhar, we wanted to further the community's awareness of Fairtrade. We worked with Fairtrade India to organise workshops for our coaches and for the children of the foundation in October. At the Foundation, we believe in transforming communities in Goa through football and we took it one step further to bring empowerment to the community of workers who make our footballs in Jalandhar," adds Nathaniel.
"Forca Goa Foundation has pioneered the movement and worked very closely with us in taking the reaching 1500 children in the foundation through their committed group of 16 coaches," says Abhishek Jani, CEO of Fairtrade India, in a conversation with The Better India. The Foundation started with their centres and also celebrated this commitment with senior FC Goa teams.
FC Goa Players like Carlos Pena, Miguel Palanca, Liston Colaco and Princeton Rebello have shown immense support to the Fairtrade movement, blowing the whistle on child labour in football manufacturing and showing a red card to the culture of exploitation in this industry.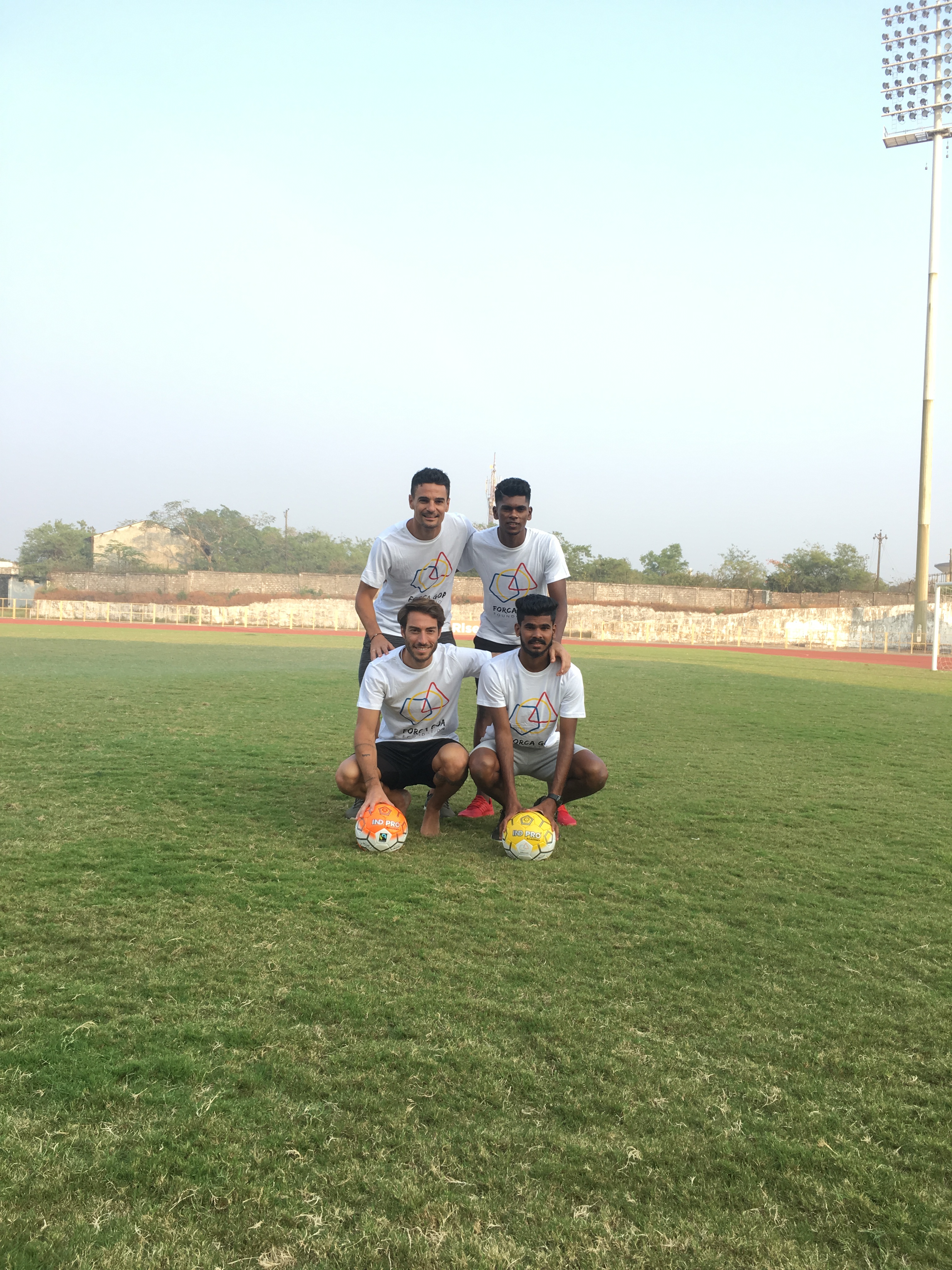 The fundamental objective of the Fairtrade movement is to raise awareness about how trade works, how we can work together to make it fairer for those on the front lines of the production process and how as consumers all of us can make ethical decisions about what we decide to consume.
"A football goes through the hands of roughly 10 people before it gets made. It takes 4-5 hours to stitch one football and it is a labour-intensive process. INDPro Footballs are made at a Fairtrade-certified factory of Legend International in Jalandhar where about 35 workers hand stitch footballs. The factory follows Fairtrade Standards for football production and makes various sports balls like rugby balls, volleyballs and footballs," says Devina Singh, Outreach Manager at Fairtrade India.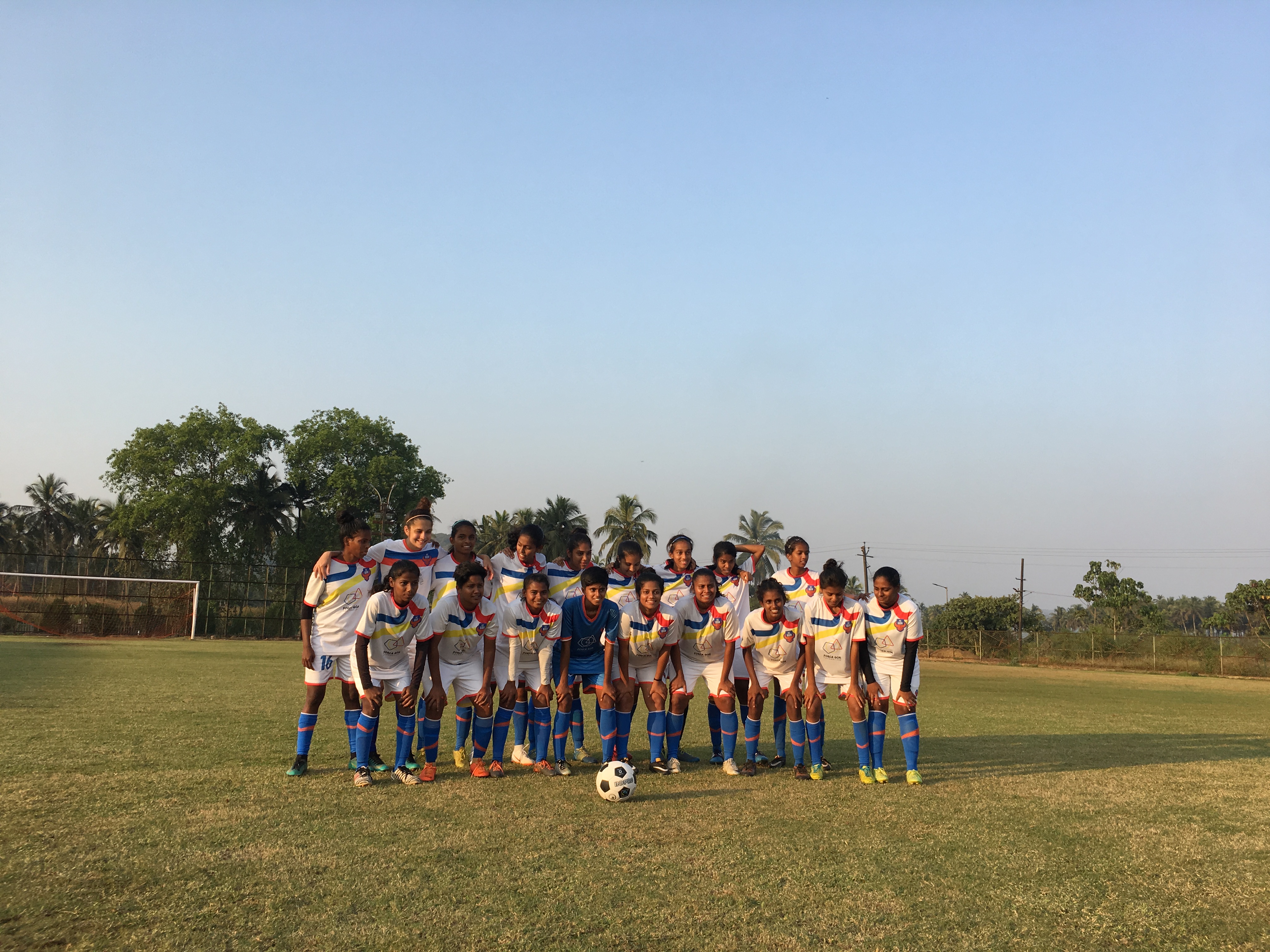 So, what are these Fairtrade Standards?
"Fairtrade standards ensure better working conditions for workers and better waste and resource management in a factory. Fairtrade works to ensure that the fundamental rights and entitlement of workers are respected. A workplace where proper health and safety standards are followed, workers are paid at least the minimum wages, environmental standards are followed particularly from the release of chlorine during the production of PVC, and no child labour," says Abhishek Jani.
You can read more about the specifics of their Fairtrade working standards here and here.
In addition to these conditions, there are also Fairtrade specific requirements with regards to the need for traceability, maintaining contracts and systems for managing and monitoring changes.
"Fairtrade footballs were easy to opt for. Doing right by the workers did not mean that we had to pay extra and that is the power of sourcing from ethical supply chains. We have made a long-term commitment to the Fairtrade Movement and the foundation will only source Fairtrade footballs in the future. This has made the Forca Goa Foundation the first organisation in India to source Fairtrade footballs and we celebrated this achievement with the victory of the first home game of the season in the Jawaharlal Nehru stadium in Fatorda, Goa," says Nathaniel.
The Forca Goa Foundation claims that their footballs used in games or training or merchandise available online for purchase are all Fairtrade certified. For the time being, they are sourced from the INDPro factory. "Thanks to this initiative, over 4,000 children in Goa will have enjoyed the experience of playing the beautiful game with these Fairtrade footballs this year," adds Nathaniel.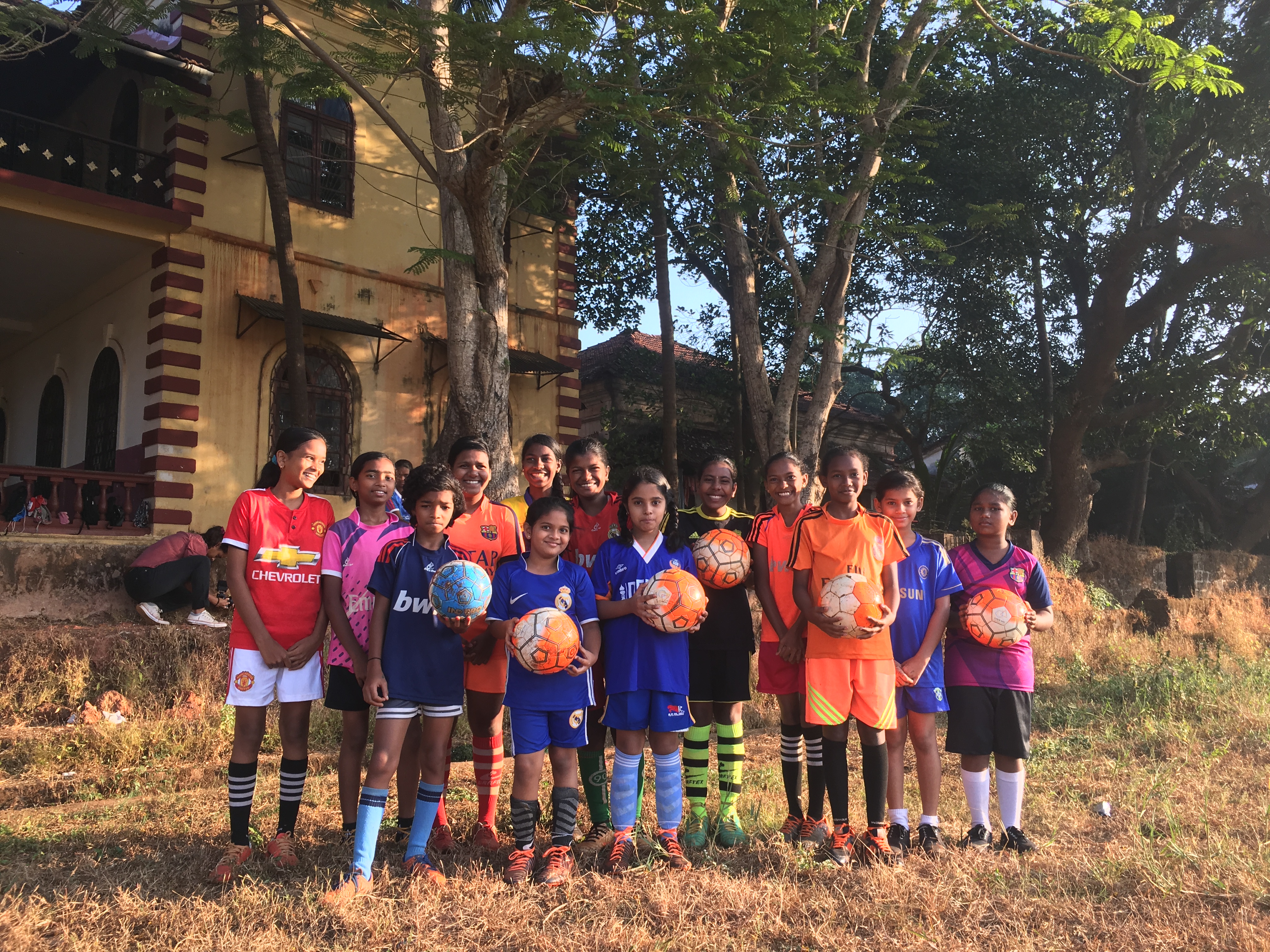 Frankly, there is no better place to start the Fairtrade Football Revolution in Goa. There are more football fields than panchayats in Goa. The sport is deeply rooted in the culture of Goa. For Goans, it's a religion. Besides football coaching, the foundation also regularly holds workshops to raise awareness about other important topics like nutrition, waste management and now Fairtrade.
"However, we hope that the other football clubs in India also support the Fairtrade Football Revolution to combat these exploitative practices and support a better future for the vulnerable communities in the football manufacturing industry and a healthier environment," says Devina.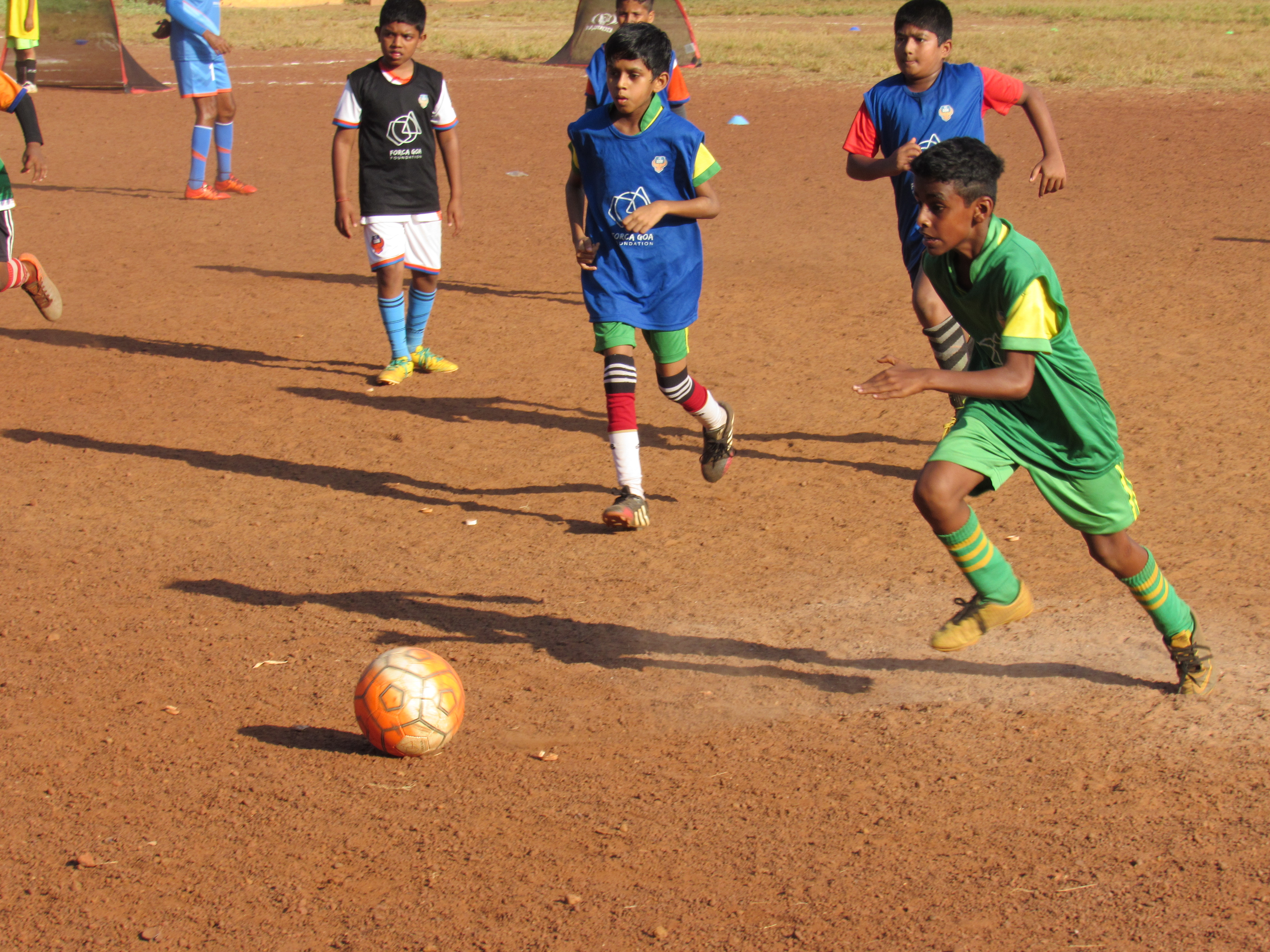 For football clubs around India, the choice is evident. Which side of the fence do they want to be on? The one which encourages the exploitation of children for the 'beautiful game' or the other where football becomes a vehicle for not just sporting success but also a positive transformation of local communities. "We believe that children belong on the football field, playgrounds and in classrooms, but not on shop floors of factories," says Nathaniel.
The choice seems clear.
(Edited by Vinayak Hegde)
Like this story? Or have something to share? Write to us: contact@thebetterindia.com, or connect with us on Facebook and Twitter.
We bring stories straight from the heart of India, to inspire millions and create a wave of impact. Our positive movement is growing bigger everyday, and we would love for you to join it.
Please contribute whatever you can, every little penny helps our team in bringing you more stories that support dreams and spread hope.