Sujata refused to get married before she turns 18 and convinced her family two weeks before the scheduled wedding to wait for the right time. She is one of the many girls who have learnt to say "No" to child marriages in Orissa. All thanks to Kishori Kalyan Samiti. This group of adolescent girls are fighting against child marriage in Orissa. Know more about these brave Samaritans.
Sujata refused to get married before she turns 18 and convinced her family two weeks before the scheduled wedding to wait for the right time. She is one of the many girls who have learnt to say "No" to child marriages in Orissa. All thanks to Kishori Kalyan Samiti, this group of adolescent girls are fighting against child marriage in Orissa. Know more about these brave Samaritans.  
Last year, Sujata Behera, 17, a Dalit girl from Dankeni, a remote village in Kandhamal district of Odisha, did the unthinkable. Just two weeks before her upcoming marriage she told her parents that she had decided not to go ahead with it. The cards had been printed, her clothes had been stitched, and preparations for the ceremonies had nearly been done, so how could she back out? Sujata's father was livid and told her she had no option but to comply while her mother tried to reason with her to change her mind. But the teenager was firm: she would only marry after she turned 18 and finished her schooling.
Standing by her side the whole time was her special group of friends whose unwavering presence gave her the strength to stand up to her parents. The girls sat the elders down and explained to them why it was such a bad idea for Sujata to get married before her 18th birthday. It was not easy to convince them but finally the family understood their reasons and agreed to put a stop to the nuptials.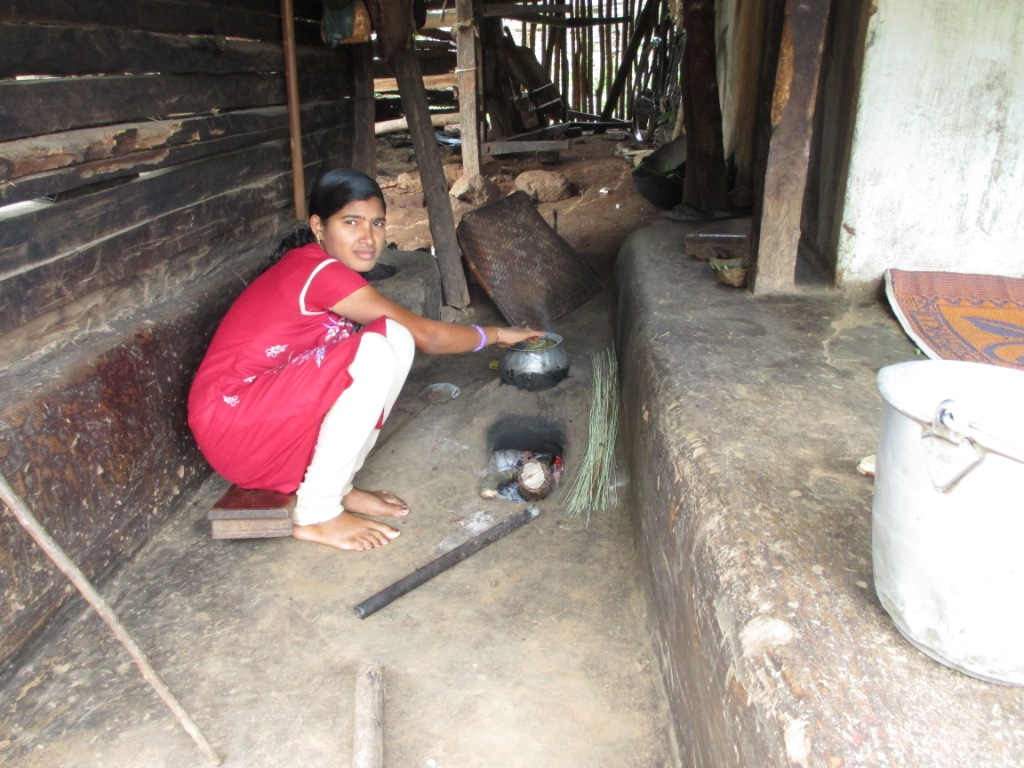 Who were these girls that came to support Sujata? Members of the Kishori Kalyan Samiti (Adolescent Girls' Group) set up in their village with the assistance of the Centre for Youth and Social Development (CYSD), under the Department of International Development (DFID)-supported Global Poverty Action Fund initiative, 'Improving Maternal Health Status in Six States in India', launched by Oxfam India in 2012.
Among other things, the all-girl groups created in 34 villages across Kandhamal have given hundreds of teens the power to say 'No' to child marriage and save themselves from a lifetime of ill health and the misery of unfulfilled dreams. These days, Sujata is studying in Class 11 and wants to become a social worker. "No one can understand the power of activism more than I. It saved my life and that of many others here. None of us knew that child marriage was a curse that could actually be lifted from our lives if we decided to do something about it," she states.
It's very common for girls in rural Kandhamal to get married once they hit 12 or 13. Not only is there a general lack of awareness regarding the law but people are also ignorant of the severe health consequences this regressive social practice has on the youngsters.
"In 2013, volunteers of the CYSD came to our village and motivated us girls to form the Kishori Kalyan Samiti (KKS). A training session was held where we learnt two major things – firstly, girls can suffer many a health problems if they get married before the age of 18, and secondly, the legal age of marriage for girls in India is 18 and for boys, 21. This knowledge really opened my eyes and I made up my mind to refuse marriage. It was a hard decision and even tougher to persuade everyone else to listen to me. In my community, when a girl's marriage is called off, whatever the reason may be, she is considered unlucky and invariably becomes the subject of gossip and mockery. My parents were adamant because they feared I would become a social pariah. But the backing of all my KKS friends was instrumental in changing their outlook," shares Sujata.
As per statistics of the United Nations, 720 million women in the world today have been married before they turned 18. Of these, a third lives in India – roughly 240 million. Coming to Odisha, the District Level Health Survey-3 (DLHS-3/2007-08) reveals that 37.5 per cent of the currently married women in the age group of 20-24 years have tied the knot before the legal age limit. And in the extremely backward and tribal-dominant district of Kandhamal, the percentage of girls being pushed into child marriage is 35.5. A host of complex socio-economic problems, including abject poverty and a poor female literacy rate – less than 30 per cent among tribal women – contribute to these dismal numbers.
In an otherwise bleak scenario, it is the girls' groups formed in the three blocks of Tikabali, Chakapada and Khajuripada that have brought much-needed hope to its 511 members, who want a different future for themselves. According to Anil Rout, district coordinator of CYSD, the process of forming the Samitis had started nearly two-and-a-half years back as part of efforts to strengthen another people's group, the Gaon Kalyan Samitis, which had been constituted under the National Rural Health Mission, to improve the living conditions in the rural areas.
"Once the KKSs were formed we sat with them to discuss health issues and other problems related to early marriage. Initially, the girls were reluctant to talk openly so we involved the anganwadi worker and Accredited Social Health Activist (ASHA). Through stories and pictures we conveyed the ill effects that child marriage can have on their health, particularly early pregnancy that can be fatal for both mother and child. These meetings were followed up by a two-day training where we taught them simple ways to maintain good health and hygiene. Gradually, our small effort turned into a revolution of sorts. From various project villages we regularly got the news of some girl or another raising her voice against child marriage," he informs.
Like Sunita Digal, 15, of Rajikakhol village, who said no to marriage at 14 and even threatened to hand over the groom's family to the police if they didn't agree. Says Sunita, who belongs to a scheduled caste community, "I had lost my father, a daily wager, when I was four. My mother had to step out of home to earn a living to support us three siblings. When someone approached her for my marriage last year she was only too willing to send me away because it would have meant one lesser mouth to feed. But I guess I was destined to be saved. The knowledge I had gained from my interactions in the KKS proved to be useful. When I explained to my mother how early marriage could endanger my health, my life, she realised her mistake. But there was a much bigger problem before us."
As there was no male member in their family Sunita's mother, Gelima, was afraid to broach the subject with the groom's family directly. "When they came to finalise everything my mother hesitatingly told them but they indirectly threatened us. So my Samiti friends met with them to put across our point of view.
When they tried to dismiss us, we told them clearly that if they forced my mother we would inform the police. At that juncture something unexpected occurred. Some of the village elders backed us and that resulted in an amicable resolution to the issue. My wedding has been postponed till I turn 18," elaborates the youngster who is back in school studying in Class Nine.
Remarks Gelima, "Despite being a victim of child marriage myself, due to social pressures I was ready to let my daughter go through the same hardships that I am facing till date. Thankfully, I realised my mistake. I am proud that my daughter is part of a group that stands up for what's right."
A large part of the group's work is to keep a check on each other's well-being, too. During their once-a-month meeting they chat about ways to prevent anaemia, how to maintain proper hygiene, and the right foods to consume to remain in good health. The older girls are informed about HIV/AIDS and the importance of contraception. Every Saturday, they even congregate at the anganwadi centre to pick up their weekly quota of free iron tablets.
Truly, the Kishori Kalyan Samitis are proving to be the gateway to a good life for their spirited members.
Like this story? Or have something to share? Write to us: contact@thebetterindia.com, or connect with us on Facebook and Twitter (@thebetterindia).
We bring stories straight from the heart of India, to inspire millions and create a wave of impact. Our positive movement is growing bigger everyday, and we would love for you to join it.
Please contribute whatever you can, every little penny helps our team in bringing you more stories that support dreams and spread hope.
Tell Us More