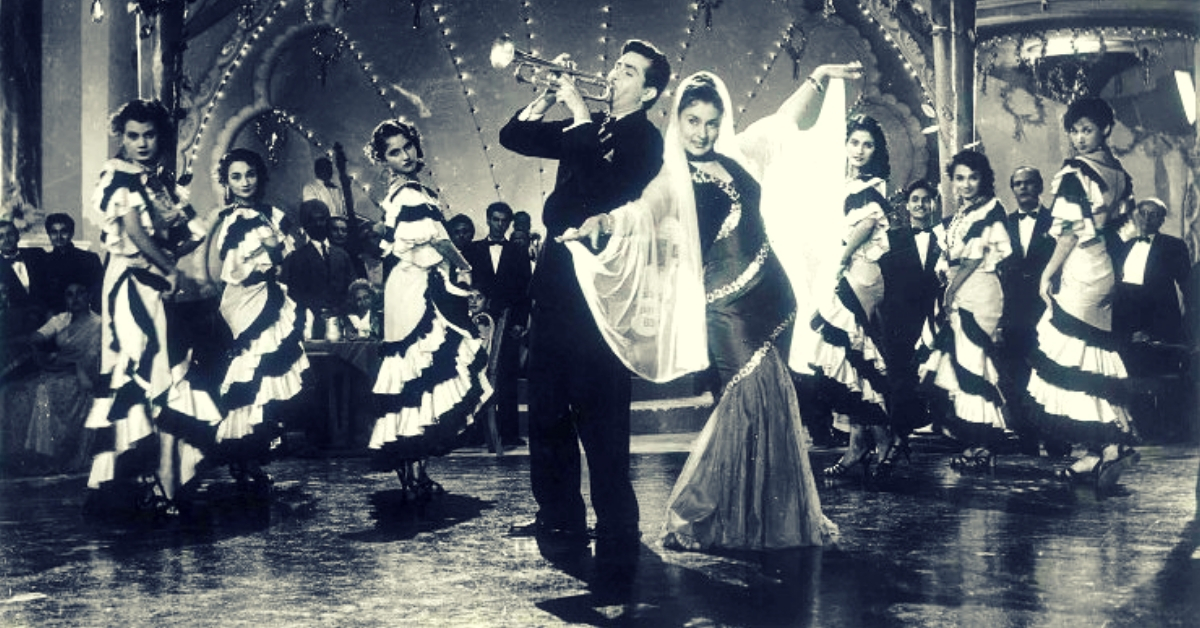 Outside the airport in Moscow, many Russian fans once carried a car with Raj Kapoor inside it! That's real stardom for you. And here's the story behind it.
When legendary Bollywood actor Raj Kapoor first landed in Moscow in 1954 without a visa, Soviet authorities allowed him to pass through immigration with ease.
Once "he got outside and waited for a taxi… By then people started recognising that Raj Kapoor is in Moscow. His taxi came and he sat in. Suddenly what he saw was that the taxi is not moving forward and instead is going up. The people took the car on their shoulders," says his son Rishi Kapoor, in a conversation with the media.
Raj Kapoor was in the Soviet capital to distribute his then recently released film 'Awara' to a new audience. "Translated as Bradgaya, the film's Russian release instantly captivated audiences, catapulting Kapoor as a relatable underdog's idol and a 'sex-symbol' across the Soviet sphere," writes Anubhav Roy for E-International Relations. The movie sold approximately 64 million tickets and remains the third-most watched foreign film in Soviet Russia.
What made Raj Kapoor such an icon in Soviet Russia?
There are many answers, but one could probably start with the context within which Bollywood films, primarily Hindi, first made their way to Soviet Russia.
Prevailing geopolitical circumstances often define the fate of cultural imports.
India had established diplomatic relations with the Soviet Union before Independence in April 1947. Things took an uptick in the 1950s when PM Nehru's refusal to bend to American pressure during the Korean War impressed the Soviets.
But the real turning point came when the brutal Soviet dictator Stalin suddenly passed away in 1953.
The less brutal and not-so-fanatical Nikita Khrushchev took over and cut back on Stalin's excesses.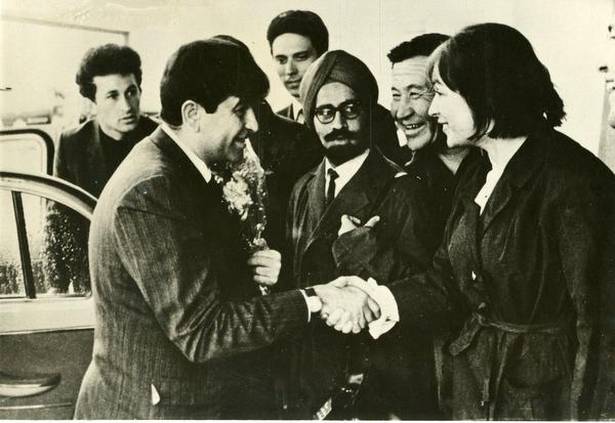 "The de-Stalinizing 'Khrushchev thaw' gifted much-craved relaxations on cultural imports, including cinema, to the Soviet republics. The resultant spike in demand encouraged Raj Kapoor to distribute 'Awara' to the newfound socialist market in 1954," adds Anubhav Roy.
So Hindi films, particularly those starring Raj Kapoor, Dev Anand and Dilip Kumar, began making their way into Soviet Russia.
Although Nimai Ghosh's 'Chhinnamul' was the first Bollywood film to be released in Soviet Russia, it was Raj Kapoor's Charlie Chaplin-esque characters in blockbusters like 'Awara' and 'Shree 420', which truly captivated Soviet audiences. His on-screen chemistry with Nargis was particularly powerful. The fan reception these stars received in Soviet Russia at the time was equivalent to the frenzy surrounding The Beatles in the 1960s say critics.
"Kapoor, a slightly goofy smile in place, with comical walk and trousers that didn't go past the ankles, was a symbol of optimism. His roles saw him as an innocent do-gooder, impractically romantic but beloved nevertheless. Storylines that predictably swirled around the themes of sympathy for the oppressed, socialist egalitarianism and the triumph of good over evil resonated with Russians whose only other option at the cinema was propaganda movies," writes Deepa Bhasthi for The Calvert Journal.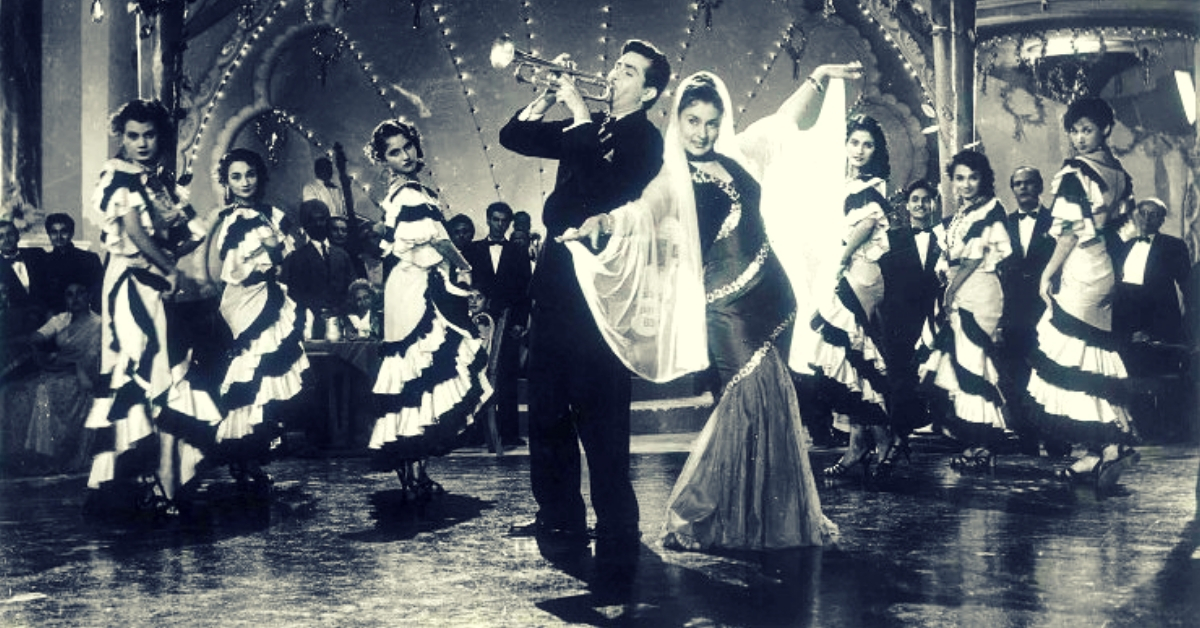 Beyond these heavy themes, however, audiences lost themselves in eye-catching scenes depicting actors like Raj Kapoor romancing their heroines amidst the quaint beauty of the Swiss Alps.
"It allowed a sweet path to escapism for a population otherwise fed on the state's idea of love for the motherland, ideas that were relentlessly driven down by propaganda movies that showed only what the people saw on the streets, at work and lived in their homes anyway," adds Deepa.
There were other shared factors as well. Soviet Russia had just begun recovering from the devastation of World War II, Stalin's brutal dictatorship and a broken economy.
India was also going through a similar period, on the road to recovery after breaking the shackles of colonialism, which left our economy in tatters.
Scriptwriters wrote movies reflecting those realities and struggles, but some decided to break away and take the additional step of presenting the possibility that life could be better, a bed of roses at times.
Some call that escapism, while others believe in their aspirational quality. Audiences just wanted to escape the daily drudgery of their ordinary lives.
There is a reason why Satyajit Ray's poignant takes on the human condition didn't receive much public support in Soviet Russia. People didn't want a reminder of their grim daily realities. They wanted a way out for three to four hours.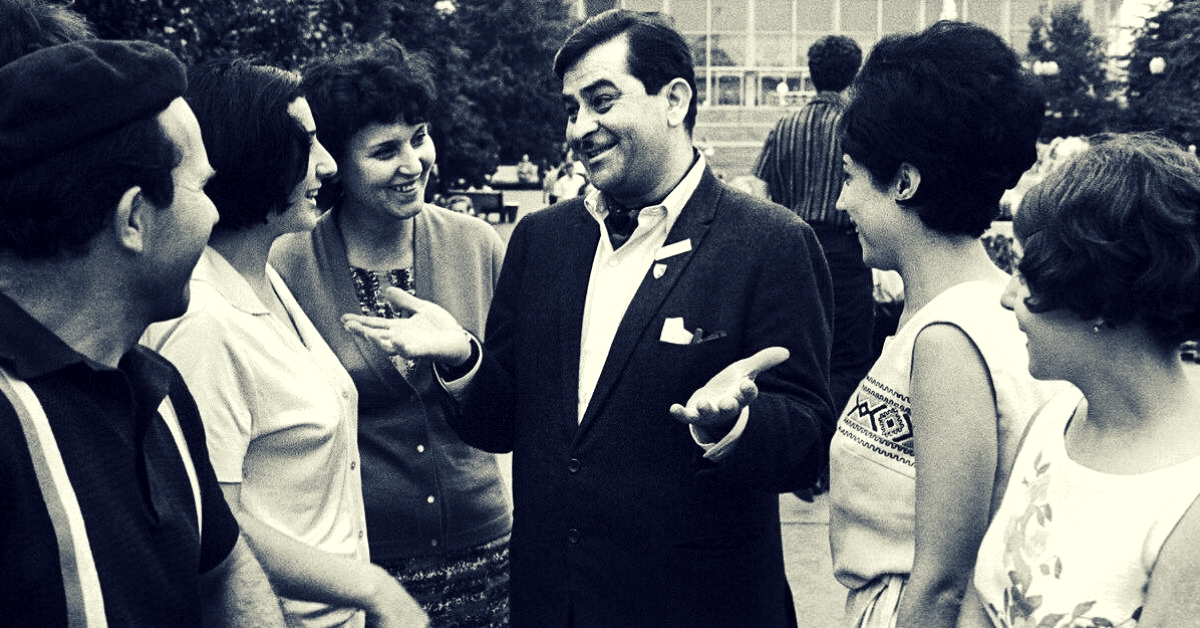 However, above all of this, Raj Kapoor's phenomenal charisma on and off screen helped attract Russian audiences. People found themselves relating to his triumphs and tribulations- and there is no way an actor can communicate that with a foreign audience without being great at his craft.
One only has to read the correspondence prominent Russian film critic Alexander Lipkov used to receive from fans.
"I saw the sacrifices people are capable of for the sake of true love. I discovered the model of real friendship, not in words but deed," wrote one fan after watching 'Sangam'. When Lipkov gave the movie a lukewarm review, a few fans in Russia threatened to kill him on the street.
Also Read: Celebrating Madhubala, The Icon Born on Valentine's Day! 
That was the level of fandom Raj Kapoor enjoyed in the Soviet Union.
(Edited by Vinayak Hegde)
Like this story? Or have something to share? Write to us: contact@thebetterindia.com, or connect with us on Facebook and Twitter.
We bring stories straight from the heart of India, to inspire millions and create a wave of impact. Our positive movement is growing bigger everyday, and we would love for you to join it.
Please contribute whatever you can, every little penny helps our team in bringing you more stories that support dreams and spread hope.