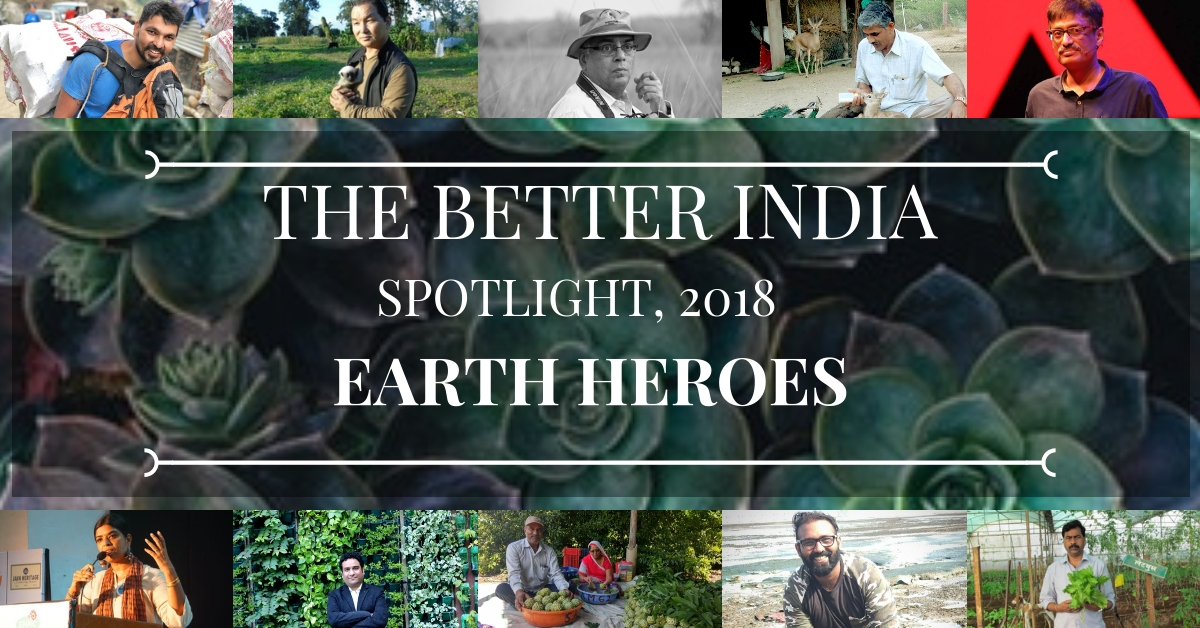 They are not the heroes we deserve, but the ones we need, especially at a time when our insatiable needs are eradicating almost all large forms of life on the planet.
---
The Better India Presents 'Spotlight 2018': A celebration of trailblazers, champions, and pioneers of change! Ordinary folks whose extraordinary and inspiring actions have made the world stand up to take note. Join us in honouring 50 heroes, whose brilliant path to a better future deserves all the spotlight we can shine on them!
---
When people believe in a cause, they leave no stones unturned to fight for it. However, all such paths come with a string of obstacles and setbacks. So it is quite understandable when people slowly lose the ability to keep fighting the good fight. Life, as we all know, has a habit of coming in the way of the best-laid plans.
But there do exist a rare breed of more resilient individuals, who keep at it, no matter how tough the going gets. For them, every thorn is a lesson imbibed. Months, years and sometimes even decades go by, but these people persevere – until their goal is accomplished.
This resilience is all the more required if your cause is environmental conservation – where you battle vast public apathy, death threats from builders or poachers and – as is sadly all too common – a string of police cases filed after each protest.
Despite it all, in this fight to save the planet from our own blind actions, some do persevere.
They are not the heroes we deserve, but the ones we need, especially at a time when our insatiable needs are, to be frank, eradicating many large forms of life on the planet.
With yet another year coming to an end, we at The Better India would like to celebrate these green crusaders, who have shown through their tireless actions and unrelenting efforts that it is never too late for us to step up and fight for our environment.
Here are 10 amazing Earth Heroes we'd like to honour with The Better India Spotlight, 2018. Their selfless pursuits are helping raise a new wave of environmental consciousness amidst people—one initiative at a time:
1. Peera Ram Bishnoi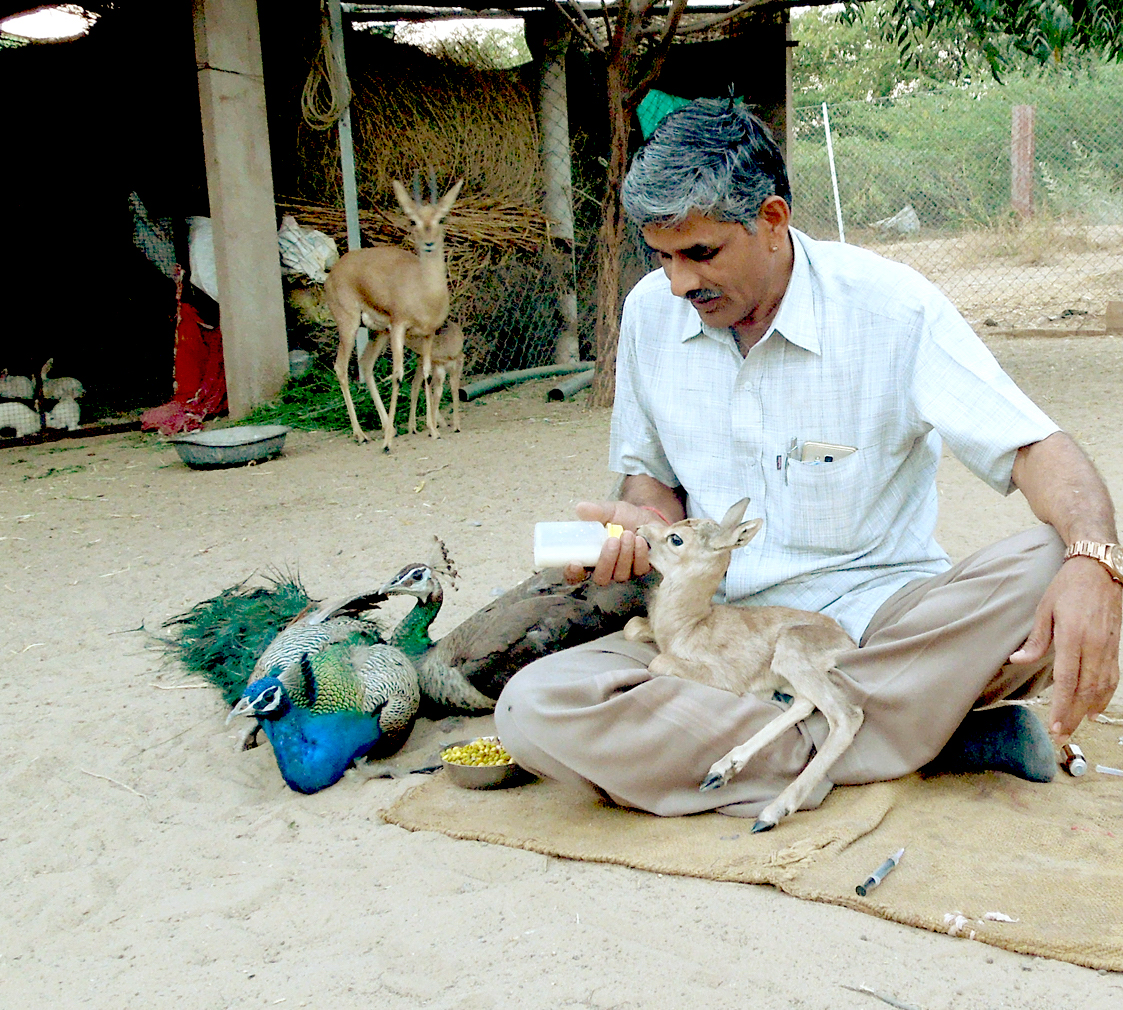 Man's encroachment into the wild often comes with a heavy price for its inhabitants. Peera Ram Bishnoi can surely vouch for that. Hailing from a community that is renowned for its reverence for nature, the sight of an injured Chinkara (Indian gazelle) by the roadside was the trigger for the highway mechanic.
Spending all of his paltry income, he saved the deer and nursed it back to health before realising that this was his true calling in life. Starting with his own home and then turning a small patch of land into a shelter, Peera Ram has taken care of over 1,200 animals while facing police arrests and even death threats from poachers over the past decade. He currently looks after 600 animals.
"In our community, the values of environmental conservation are imbibed right from childhood. My parents were farmers, and in our land, animals used to roam around with careless abandon. They used always to say that animals never posed a threat to humans but it was quite the opposite. Throughout my endeavours of rescuing animals, I've faced many death threats, but nothing deters me. For their survival means much more to me than my own life. If a poor farmer's son like me can bring a difference, then imagine the scale of impact that can be achieved if people join hands!"
2. Debi Goenka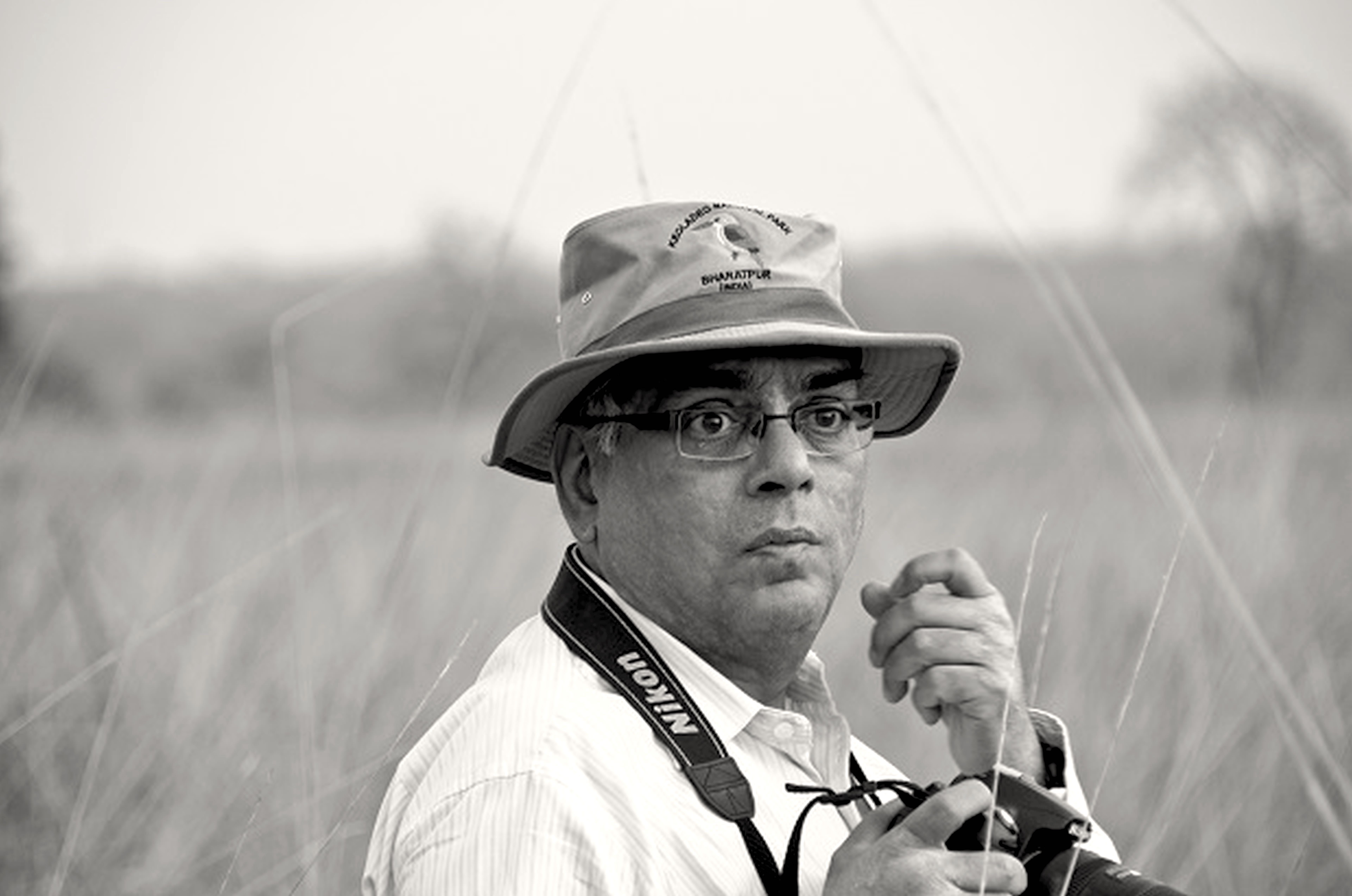 It took a thirty-year-long struggle by renowned environmentalist Debi Goenka before the Bombay High Court made a landmark judgement this year.
Maharashtra has now been directed the responsibility of all of 15,087 hectares of biologically rich patches of mangrove forests along the state's coastline – ordered to protect these fragile ecosystems from illegal constructions and garbage dumping.
Braving threats, assaults and even a police FIR for trespassing during his tireless crusade for mangroves, it should come as no surprise that Goenka has the moniker, 'Mangrove Man'.
"It is obvious that despite the climate change crisis staring us in our face, and the air pollution apocalypse that confronts every Indian today, our decision makers do not see these as priority issues. They are still chasing the myth of GDP and development, or 'devil-opment' as I call it. It is therefore imperative that we, as citizens of the largest democracy in the world, make this a priority issue. It is only when this happens that things will start to improve. The world will not change for the better if we continue to remain silent."
3. Ipra Mekola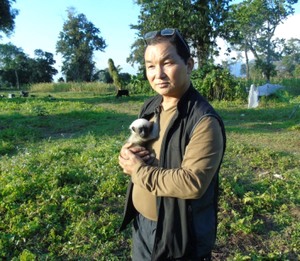 Head of Mekola clan from the Idu Mishmi tribe in Arunachal Pradesh, Ipra Mekola has spent over two decades conserving wildlife, but that is not what makes him a true environmental hero.
Ipra managed to not just raise awareness amidst his clan members but also involved them in his conservational pursuits, so much so that together they'd flagged off a movement to declare their land a 'community conserved area'.
In addition to that, the dedicated eco-warrior has helped rescue and rehabilitate many endangered species, including the Hoolock Gibbon and the Bengal Florican as well as two tiger cubs after their mother was killed.
"What is the point of all the development if it comes at the cost of clearing forests and driving wildlife species into extinction? Throughout my long drawn fight for environmental conservation, I'd trudged through many setbacks and disappointments—some even from the government level. But even then, what kept me going was this one thought—if I don't do it, who else will? And no matter how tough the going gets, I will continue to persist for the cause I've dedicated my life to. What I ultimately hope is that more people are inspired to step up and fight for the environment before it's too late. Where to begin from—your own locale."
4. Chinu Kwatra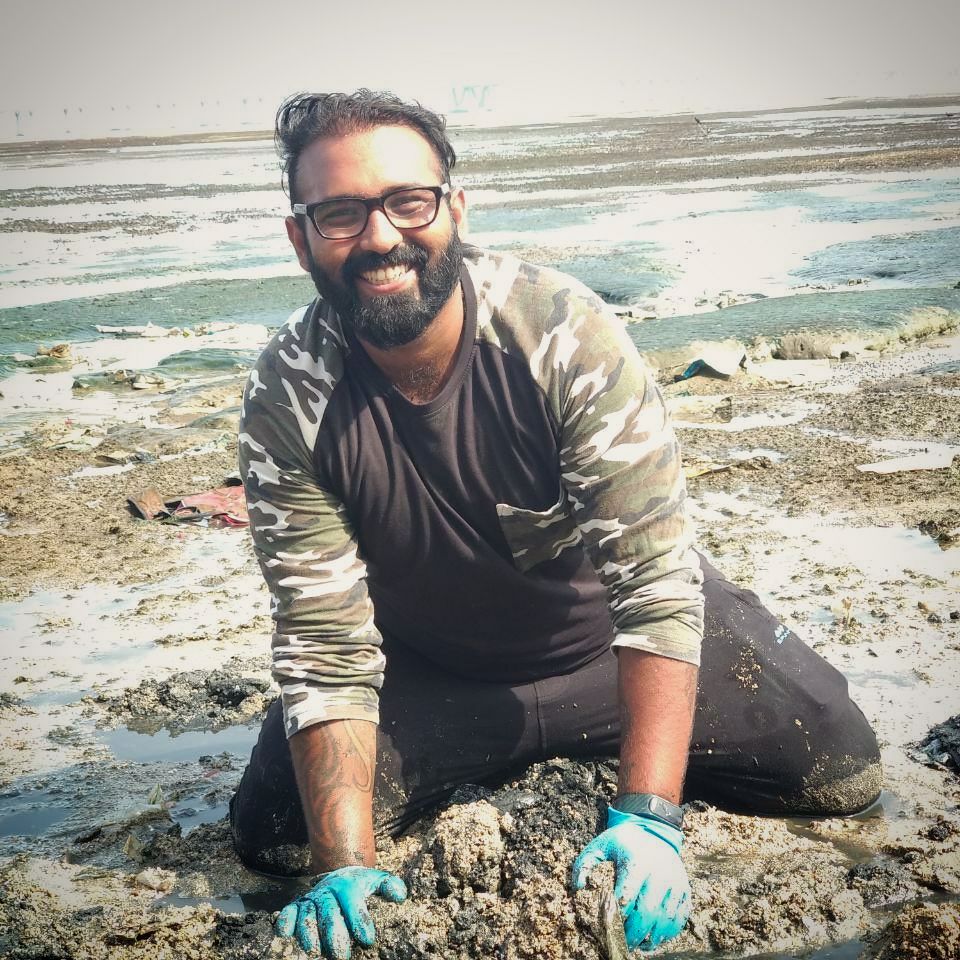 24 hours, 1500+ volunteers and over 200 tonnes of garbage recovered: sounds impossible?
Well, this Thane-based social worker made it happen!
While festivals are great, the massive dumps of debris left behind after the each 'Visarjan' during the annual Ganesha Festival moved Chinu Kwatra greatly.
But what could anyone do about it? Chinu created the 'Beach Warriors' to find out.
Starting with Dadar in 2017, where the Beach Warriors managed to clear 300 tonnes of garbage in 45 weeks, they then moved to Worli, where Chinu successfully steered an epic 24-hour cleanup!
"The easiest thing to do is to pinpoint blame on someone else. The BMC was always accused of being unable to keep beaches clean. But I believed that as much as they were responsible, so were we. Taking up such an initiative was definitely not an overnight process. One has to be persistent enough to transform the goal to reality. And if we do save our environment, it has to be through collective effort. So I stand by the belief that the youth can play a pivotal role here."
5. Lalita Mukati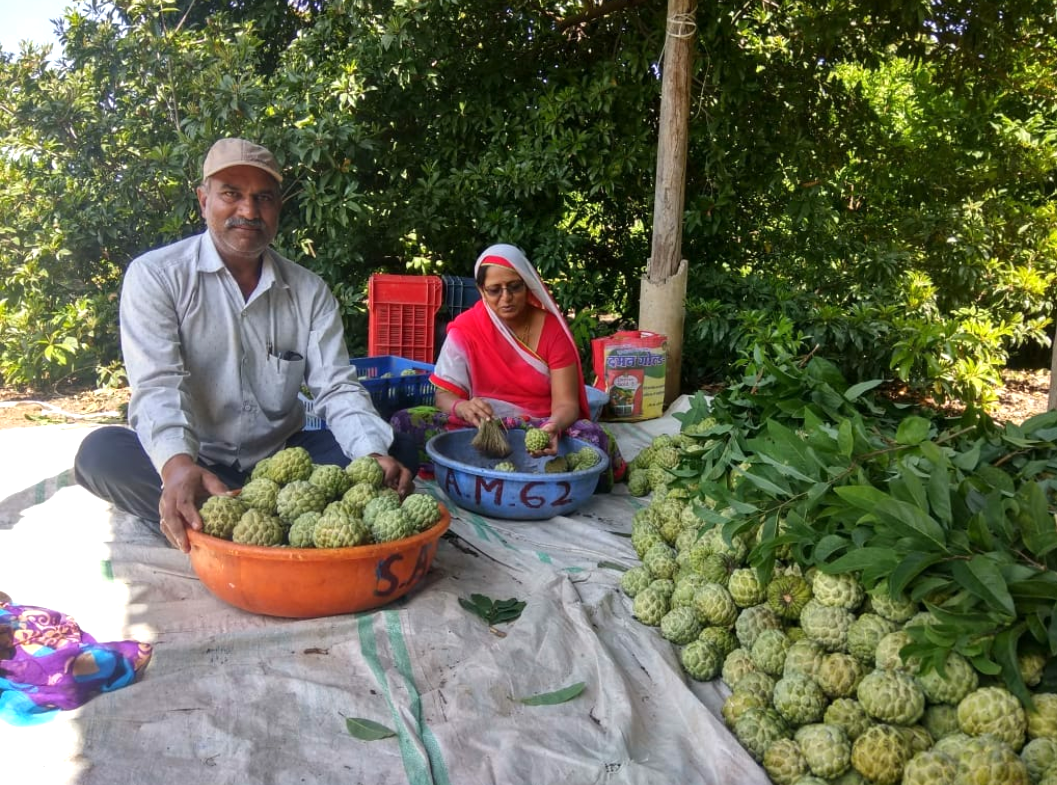 It is easy for one farmer to renounce chemical pesticides, but to convince an entire village to pursue chemical-free farming? Now that takes a great deal of resolve and diligence, which Lalita Mukati has remarkably exemplified.
An award-winning organic farmer from Borlai village in Madhya Pradesh, Lalita had to pursue farming owing to her personal circumstances. But instead of going the conventional way, she chose to use organic agricultural practices.
After single-handedly turning over 36 acres of land chemical-free, Lalita formed a women's association of 21 farmers, who now propagate the boons of organic farming along with the need to conserve the environment through sustainable agricultural practices.
"What originally prompted me to take up organic farming was the prevalence of diseases. Not many were making the connection between the rise in the number of people falling ill to what they were consuming on a regular basis. I realised that if we could propagate organic farming extensively, not only would we have access to healthier food, we could also drastically bring down the amount of environmental damage caused by these chemical pesticides. I believe that if every farmer decides to go the organic way, we surely have a chance to save our soil before its too late."
6. Dr G V Ramanjaneyulu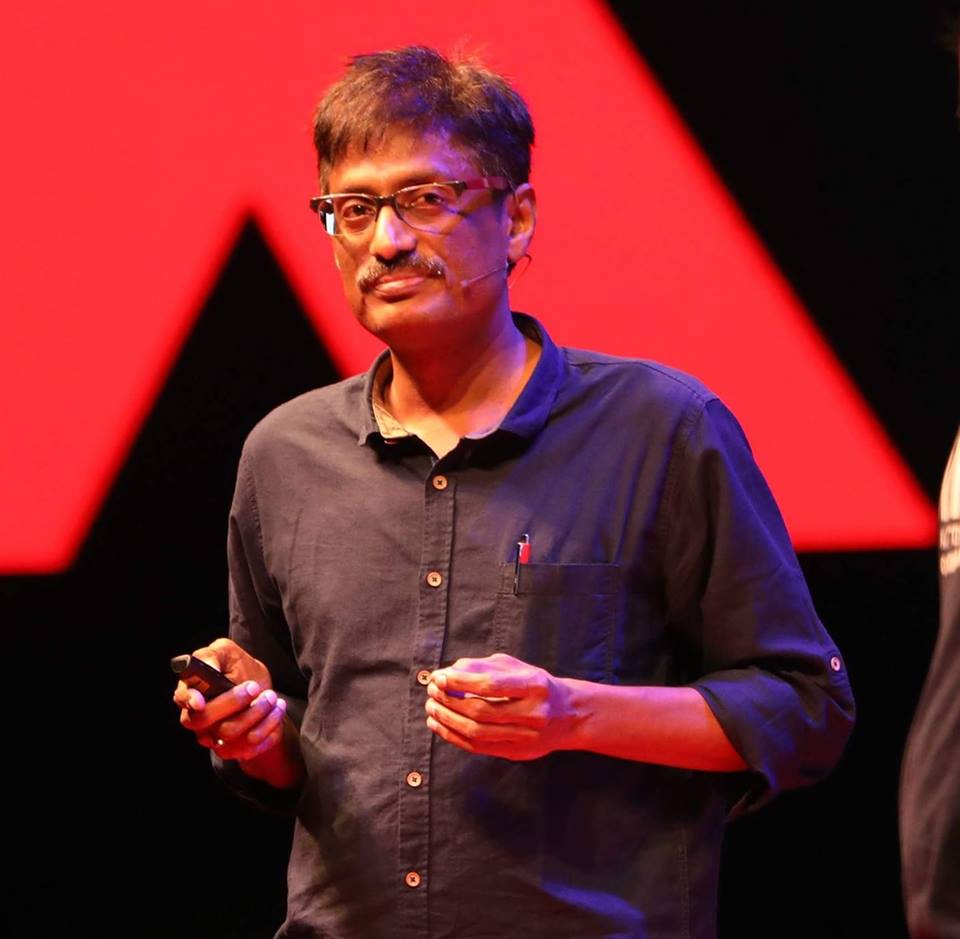 Dr Ramanjaneyulu already had something many Indian families spend a lifetime dreaming about – a government job.
But rather than living behind a desk, he decided to take a revolutionary path just a few years into his job.
He decided to devote his life for the betterment of farmers, steering them away from debts and penury through sustainable farming practices.
To do so, Ramanjaneyulu established a non-profit organisation that would go on to sow the seeds of change across 7,000 villages and free over 30 lakh acres from chemical pesticides.
"I've always seen a farmer akin to my mother: both of them live to feed us. We would resort to any measure if something bad happens to our mothers, so why do we turn blind to the misery of our farmers, whose sweat and blood is what brings food to our plate? These days, we are more concerned about how safe our food is, but what we need to worry about is how it is grown and if it is safe for our farmers and the environment. Only through cognisance and better purchasing patterns can we help bring the change and leave a better tomorrow for both, our farmers and future generations."
7. Pradeep Sangwan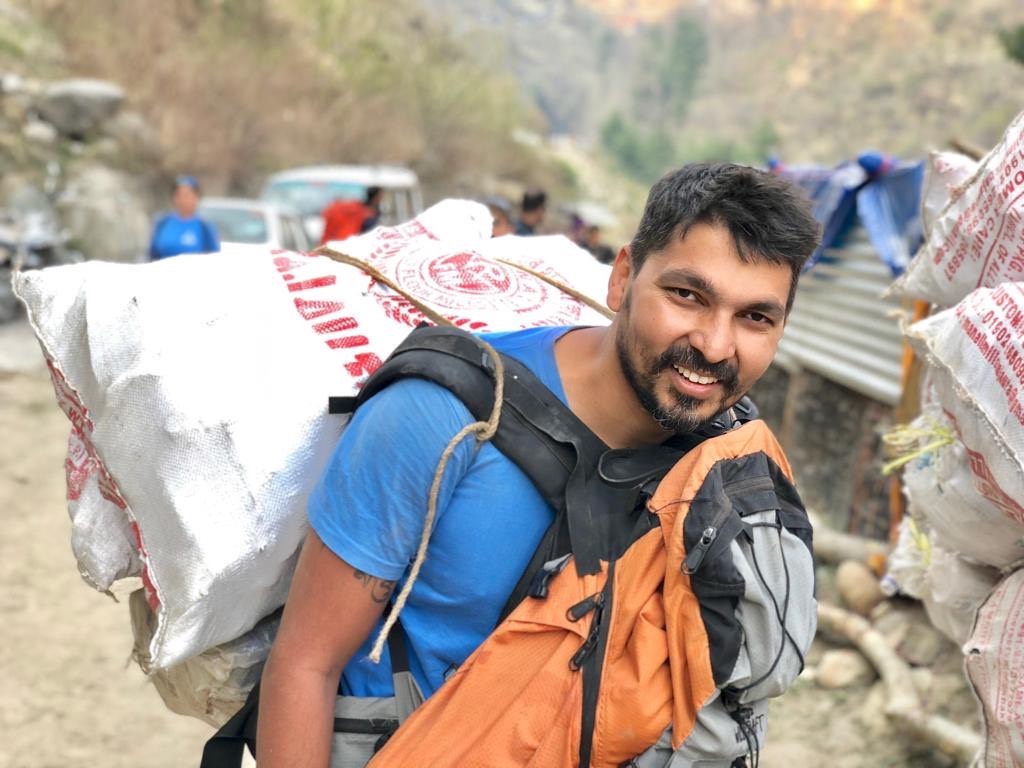 An impromptu relocation decision brought Pradeep to the Himalayas, and that choice changed his life forever.
An ardent trekker and lover of the hills, Pradeep was shocked by the mounds of discarded plastic waste along the paths on the otherwise pristine Himalayan locales. Rather than simply ignoring them, he decided to make clearing them a life mission.
With volunteers armed with jute bags, Pradeep began organising clean-up drives that are slowly cleaning the Himalayas.
The last they'd checked, they'd managed to collect around 4,00,000 kgs of waste since they started!
"We all know the Himalayas are our protectors. But we didn't want to miss even tiniest opportunity of giving back. That's how 'Healing Himalayas' came into the picture. Our habits are the shelter to many calamities. A small change in every individual's lifestyle can bring in a lot of change. This is exactly what we are doing through our ground action. A change for good, no matter how small it is, can bring in lots of positivity around."
8. Rohit Mehra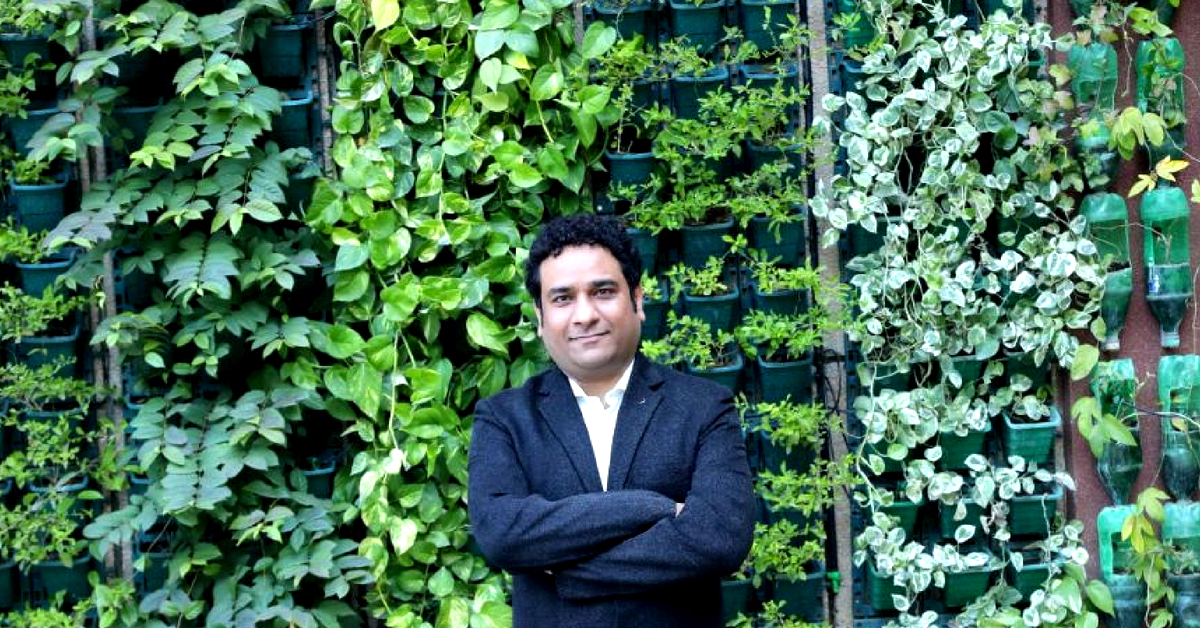 While vertical gardens are all the rage these days, how often do you come across one in a railway station?
Well, Ludhiana railway station happens to be the first such public space in the country to sport one, all thanks to an environmentally conscious IRS officer.
A visit to Singapore had left Rohit Mehra smitten by vertical gardens. But there was one glitch, the containers used there were quite expensive.
He figured he could do it for much cheaper. Mehra zeroed down upon single-use plastic bottles that would otherwise go to a dumpyard – addressing two pertinent issues in one go!
Today his vertical gardens adorn his home, his office and various public spaces in Ludhiana.
"It all began with the simple thought of giving back to society, which then progressed to saving the planet and ultimately, eradicating plastic. At that time, I had realised that if I don't do it, no one else would. If any change has to be brought, we need to step up and act towards bringing it. It is better to act than just react. It is time to pay back our planet and let's do that by planting as many trees as possible. Let's create a culture of 'environment'!"
9. Dnyaneshwar Bodke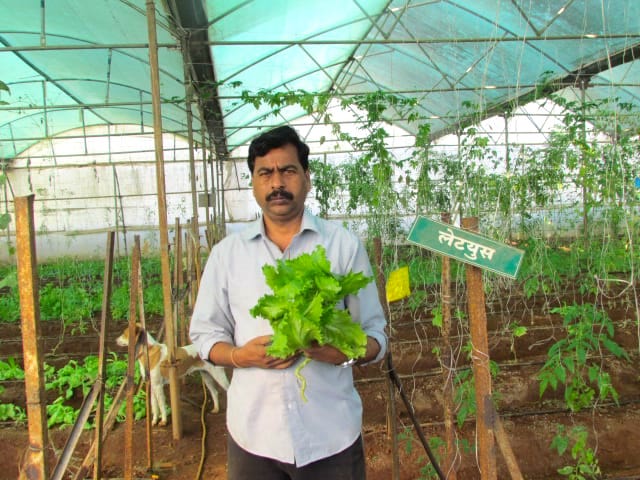 Through the 'Abhinav Farmers Club', Dnyaneshwar Bodke kicked off a farming revolution in 2004 that changed lives of over 1,00,000 farmers across the country.
The initial agenda was to free farmers from the clutches of middleman and help them make better profits. But since Dnyaneshwar's idea has taken the conservation route. The farmer group soon swore to practice only organic farming.
"While the switch to organic farming has helped farmers, what most of us remain unaware is how impactful these practices have been for the environment. On the one hand, we have been able to produce better crops that are naturally fragrant and good for health. On the other hand, we have seen visible soil rejuvenation. I believe that there is an impending need for awareness of organic farming and we should begin with schools, where children are at an impressionable age. Would you believe if I said that the trees and plants we nurture here smile?"
10. Kalpana Ramesh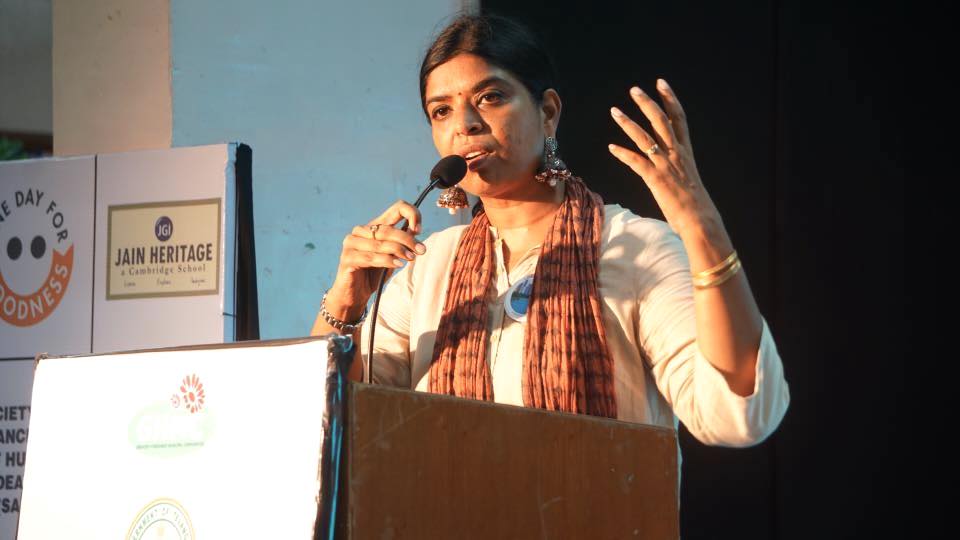 Growing up in Bengaluru, the possibility of water shortage was something that seemed implausible to Kalpana Ramesh.
But when she moved to Hyderabad with her family, the different reality in the parched city was quite disconcerting.
This led her to start a change by herself. She began with rainwater harvesting and greywater recycling in her home. Having personally impacted by this move, she was then motivated to take forward her water conservation endeavours to the public.
So far, she successfully managed to get about 200 families to adopt rainwater-harvesting methods. Today, she is working with different communities in the city for the resuscitation of lakes and surface water bodies.
"Harvesting rainwater is no rocket science. All it takes for an individual to propel change is the will to do it. It won't be long before we exhaust all available sources of water supply—what will we do then? All the exorbitant medical bills that we pay year after year can be singly addressed if we take some time to understand why are we falling sick. It is the consequences of our actions that are destroying the environment and as a result, our health. It is never too late to fuel change and if we all stand together in this, we can undo this damage."
(Edited by Vinayak Hegde)
Like this story? Or have something to share?
Write to us: contact@thebetterindia.com
Connect with us on Facebook and Twitter.
We bring stories straight from the heart of India, to inspire millions and create a wave of impact. Our positive movement is growing bigger everyday, and we would love for you to join it.
Please contribute whatever you can, every little penny helps our team in bringing you more stories that support dreams and spread hope.