Hailing from Chandigarh, Manisha and Agam were working in Mumbai when they were first introduced to permaculture and life changed forever.
Nestled amidst the foothills of Morni Hills near Panchkula, the quaint little Aanandaa Permaculture Farm was flagged off by a husband-wife duo in 2010 for a simple purpose—to encourage urban folk get back in touch with nature.
But unlike the various other 'retreats' across the country, this is no fancy hotel with a sprinkling of trees amidst the waiters. In Aanandaa, one can truly understand how to give back to Mother Earth, by learning the wonderful practice of permaculture.
What is permaculture?
It is the science, and art, of creating an ecosystem that becomes self-sufficient with time, and where insects, birds and animals all played their role.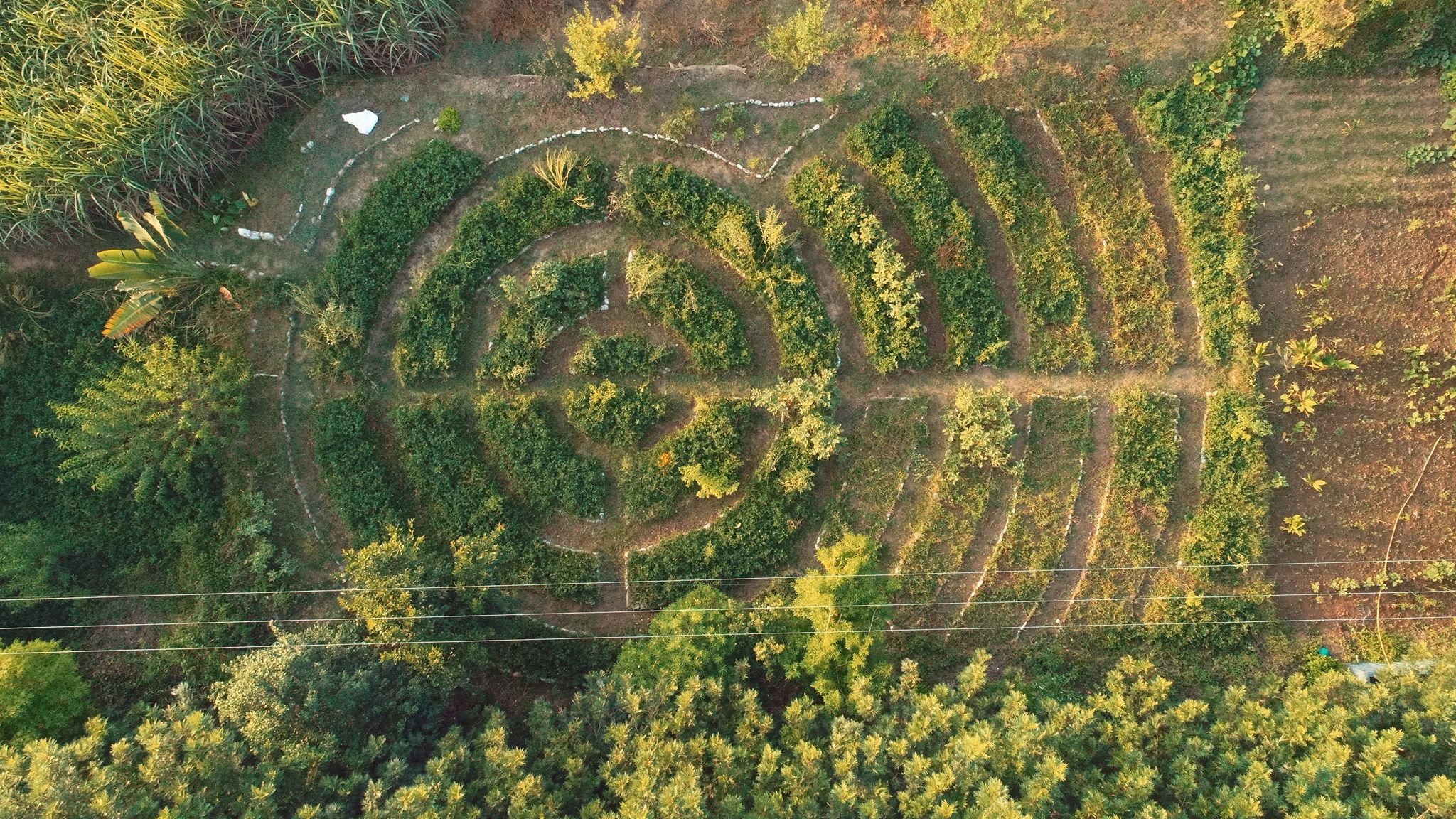 Hailing from Chandigarh, Manisha and Agam were working in Mumbai when they were introduced to permaculture. This addressed a significant concern that gnawed at Manisha—the deteriorating quality of the food and water.
"However, living in a large city like Mumbai and being confined to a tiny apartment while having a full-time corporate career didn't leave us with much space or time to do anything about it. My husband and I had even discussed the idea of buying a house with a garden and a backyard someday, perhaps when we retired from our jobs," she said, speaking to The Better India.
Those plans got a boost when they were introduced to this alternative to agriculture—pushing their dream from distant possibility to immediate action!
"Within a month or two, we had purchased some land near Chandigarh and dived right in with the planning of the farm. It took us about 8-9 months to mark out the land, fence it up, dig a bore well for water, and then work towards the plantation," she remembers.
By the 2011 monsoon, they accomplished their first plantation of over 1000 trees in the farm. There has been no looking back since.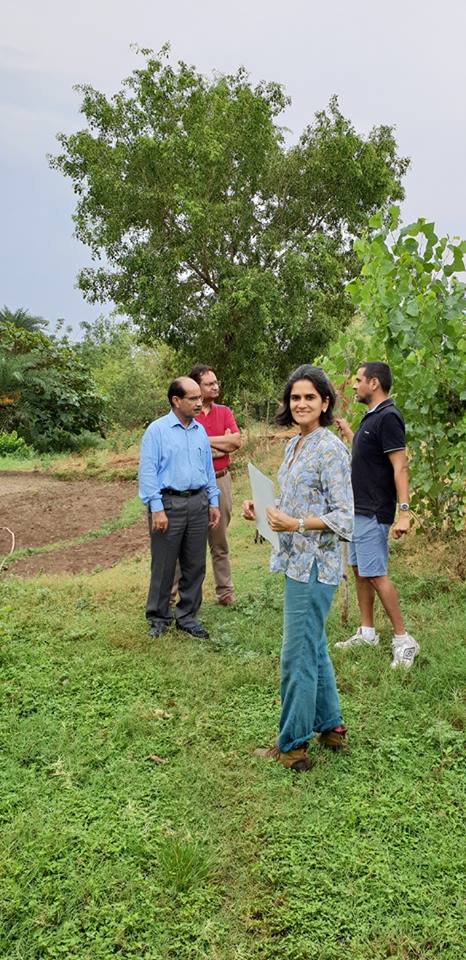 Even to this day, the duo run the farm by themselves, with a team of local villagers who work at Aanandaa. Their journey has been long and adventurous. Since neither of them has any background in traditional farming, they had to learn everything from scratch—with the help of books, videos and the local villagers.
"Aanandaa is not a commercial farm. It is a family run farm, which is open to visitors by appointments, who can also come for an introductory session on permaculture. In addition to that, we are open to school children visiting the farm, as we believe children are getting very distant from the land, and it's important to bring them back," Manisha explains.
Upon being asked why permaculture and not just organic farming, Manisha delves deeper.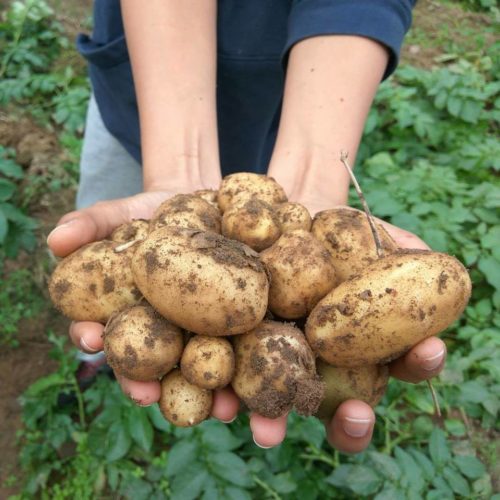 "A permaculture farm will have trees and shrubs and bushes and beds. It encourages diversity of plants and animals. And the result is a food forest, which not only produces organic food for the body but also beauty and serenity for the soul. A permaculture farm mimics nature, and creates an environment where kids, adults and elderly can easily spend a day without getting bored.
"No two days on the farm are the same and almost every day; we face new challenges and problems. Overall, it has been a rewarding and fulfilling journey. We came here looking for uncontaminated food and water, but we ended up finding so much more. We live more consciously and are more connected to the land and the seasons, which is a different feeling to explain," Manisha shares.
Interestingly, while Aanandaa has been a labour of love for the duo, Manisha and Agam do continue to have fulltime careers in Gurgaon, where they relocated after quitting their previous jobs in Mumbai.
They have two daughters, who have grown up along with the farm—in tune with nature.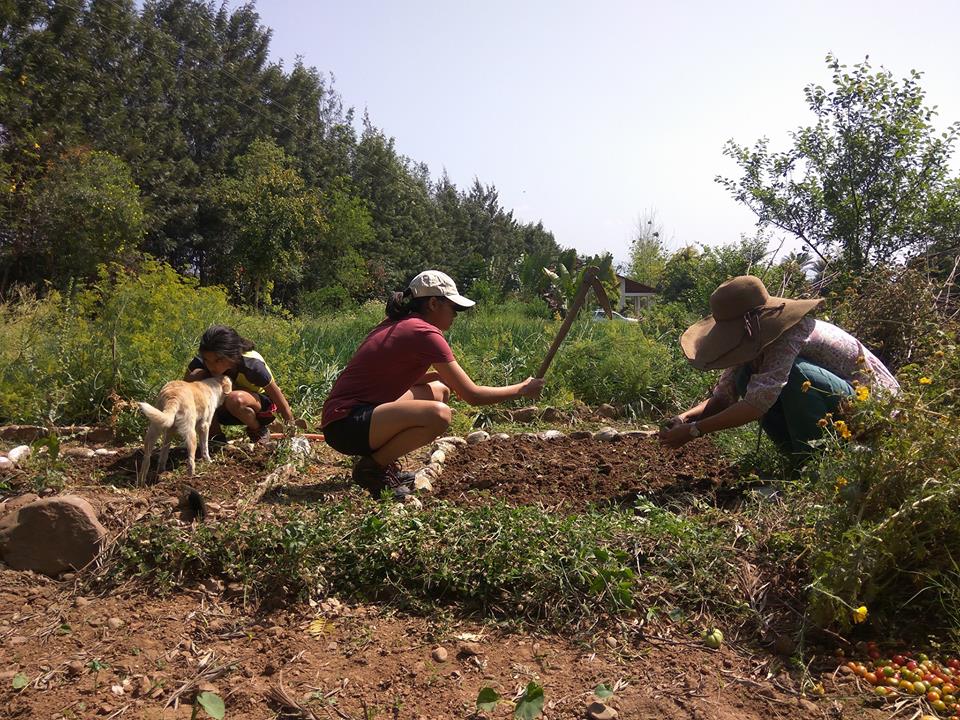 "We are happy that our children can identify more trees by their names than brands by their logos! Since the children have been closely involved in the building of the farm, they are emotionally invested here, and we hope they will continue to have the attachment to this land," Manisha says.
Through a green and experiential venture like Aanandaa, Manisha shares that the greater message they are trying to spread is that the organic and sustainable movement also has to involve educated, affluent urban folks – not just the farmers.
"We cannot expect a poor farmer who is trying to make ends meet to convert to organic, or permaculture. It's time for us to offset the carbon footprint that we've generated through our urban lifestyle by planting forests in suburban or rural areas," she elucidates.
Manisha and Agam have bigger plans ahead. They intend to extend the idea to the local farmers and organise them into a co-operative or a self-help group.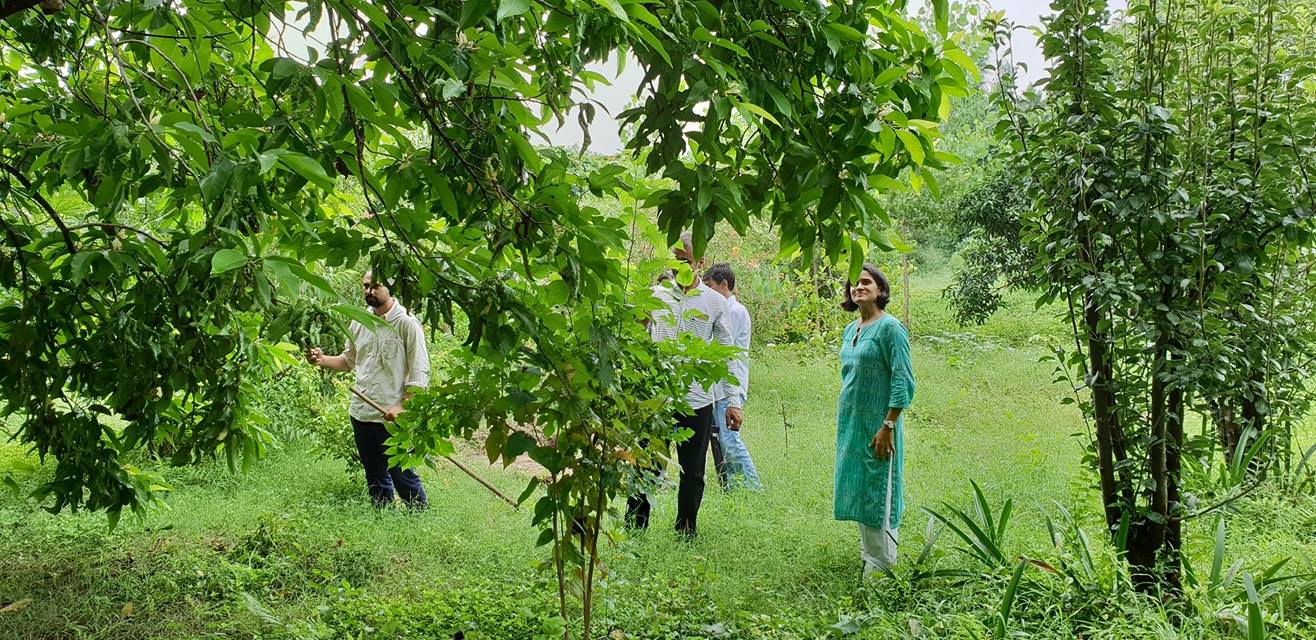 Starting with showing local villagers what can be done on a barren piece of land, and how over 100 different food items can be grown without the use of chemicals, they now plan on supporting and inspiring them to do the same.
"We plan to do this by creating a seed bank, giving saplings and guiding small farmers towards farming without chemicals and unlimited water. They have Aanandaa as a demonstration farm; this should build their confidence to do the same. We know that we cannot create an island of prosperity in the village – we have to take everyone along with us on this journey. We will be as strong as the community around us is," she concludes.
To know more about Aanandaa Permaculture Farm, you can look them up on their website or Facebook.
(Edited by Vinayak Hegde)
Like this story? Or have something to share?
Write to us: contact@thebetterindia.com
Connect with us on Facebook and Twitter.