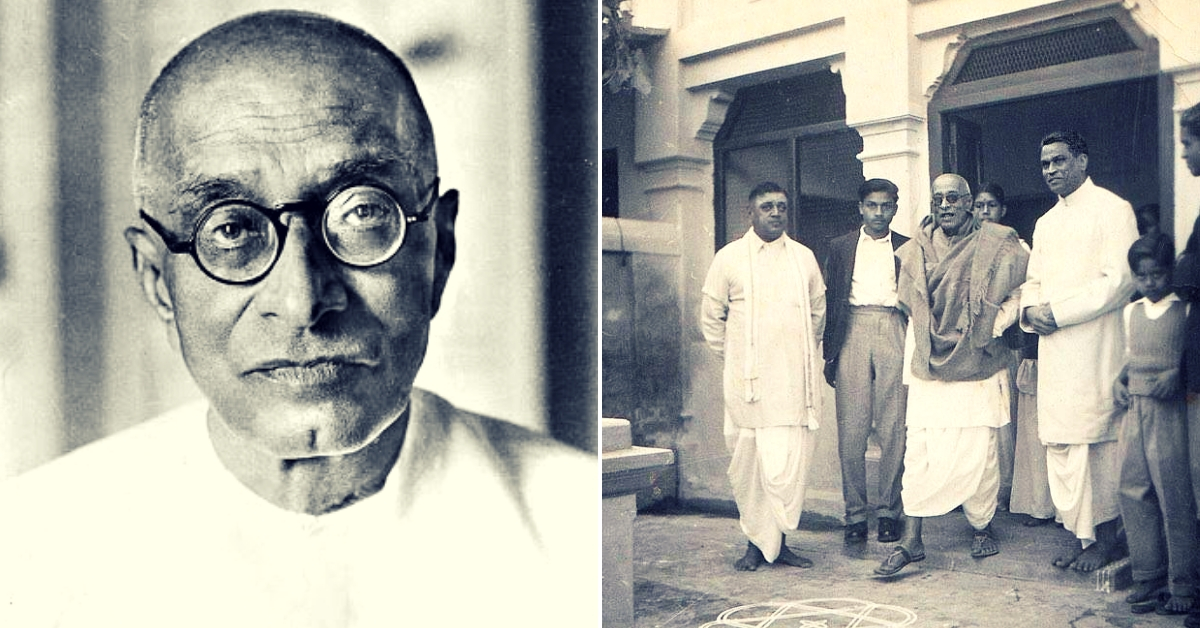 There is a reason why R.G. Casey, the Australian who served as Governor of Bengal, called him "the wisest man in India". #ForgottenHeroes #History
How do you measure the legacy of an illustrious personality like Chakravarti Rajagopalachari? Rajaji, as he was widely known, donned many hats—lawyer, politician, an activist for the freedom struggle, literary giant, historian, statesman and principled dissenter.
Born on December 10, 1878, in Thorapalli Village of Krishnagiri district, Tamil Nadu, Rajaji was a man way ahead of his times, who was both revered and rejected in equal measure.
Through the course of his career, he served as a leader of the Indian National Congress – participating in the demonstrations against the Rowlatt Act, joining the Non-Cooperation movement, the Vaikom Satyagraha (temple entry for lower castes), and the Civil Disobedience movement.
A lawyer by trade, he would go onto serve as Premier of the Madras Presidency, a member of the Constituent Assembly, Governor of Bengal, Union Home Minister and Chief Minister of what was then Madras state.
His principled opposition to both the likes of Mahatma Gandhi and Pandit Jawaharlal Nehru also saw him leaving the Congress party on two separate occasions. His latter decision to quit the Congress in 1959 would result in the founding of the Swantantra Party, India's first political party with a classic liberal bent as opposed to the deeply socialist Congress party.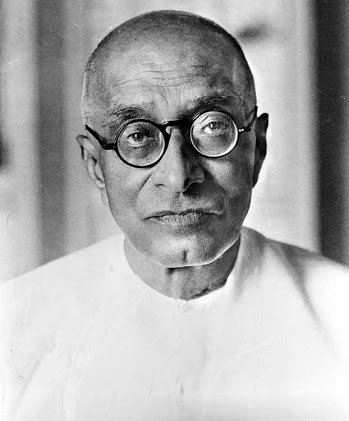 It's virtually impossible to present a biographical account of the man Gandhi called his "conscience keeper" in this limited space, but the beauty of Rajaji is that his ideas about the economy, faith, foreign relations and political discourse remain more relevant than ever in December 2018.
Great people die, but their ideas live long after them. There is a reason why R.G. Casey, the Australian who served as Governor of Bengal, called him "the wisest man in India".
'Minimum Government, Maximum Governance'
When the current ruling administration took office in May 2014, the slogan often bandied about was "minimum government, maximum governance", an idea dipped in the elixir of economic reform.
Governments often don't deliver on these promises. Rajaji, however, was the first major proponent of minimum government intervention in the functioning of the economy at a time when socialism dominated public discourse on the economy.
He was one of the first public advocates for market economics dipped in the spirit of private enterprise and reasonable restrictions, besides being a critic of what he famously called the "licence-permit-quota-raj".
During a convention of the Swantantra Party in Bombay on August 1, 1959, he laid out the principles of this new political entity. His point on economic policy the party stands for are particularly telling.
"It stands for individual initiative and enterprise. State initiative, except where it is conceded to be necessary, amounts to compulsion. Compulsion kills initiative, and regulation kills interest and responsibility. We want all policies to be based on faith in the people as the moral foundation of government, discarding compulsion. We stand for a pull towards private initiative and the liberty of the citizen to live a free life." he said.
There is little doubt that the economic liberalisation of the early 1990s has led to greater prosperity. Unleashing entrepreneurship has done more for the lives of ordinary Indians than governments can possibly do.
Back then, the Swantantra Party was accused of being a "rich man's party". Today, the economic discourse has shifted to reinstating the Right to Property as a fundamental right, a development that would benefit India's poor farmers the most against the state's land grabs.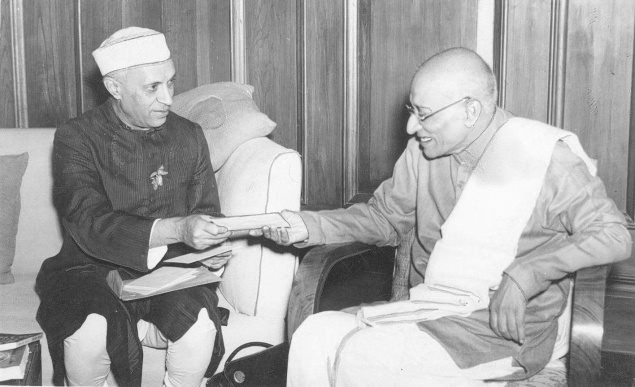 Having said that, Rajaji's support for prohibition, which still sees support in states like Bihar and Gujarat, are not in line with progressive economic thought.
Soothsayer
Another pioneering quality of Rajaji was his ability to see and understand events long before anyone else could. Often, this foresight would land him in a proverbial soup, but that never deterred him.
Unlike many of his contemporaries, Rajaji understood the inevitability of Partition, sought an accommodation with the Muslim League with his famous 'CR Formula' and opposed the Quit India Movement at a time when Britain was mired in World War II, calling it an irresponsible act.
"In 1941-42 he proposed to the Congress that they work out an accommodation with the Muslim League. He was vilified for this: had he been listened to, perhaps we might have been spared the bloodletting of Partition. Then he opposed the Quit India movement, saying that the need rather was for constructive engagement with the British. The Congress big shots didn't listen — and indeed forced him to leave the party — but in retrospect, he was proved right. By calling for a militant rebellion when the British were fighting a desperate battle for survival against Hitler and company, the Congress forfeited their trust. By sitting out the bulk of the war in prison, they (Congress leaders) allowed the Muslim League to go from strength to strength," writes historian Ramachandra Guha.
More importantly, as Home Minister in 1951, he warned Prime Minister Nehru of the impending threat Communist China posed to India's sovereignty with its expansionist designs. He resigned his post over Nehru's inability to see these dangers. Eleven years later, Chinese forces dismantled a grossly underprepared Indian fighting force, taking over swathes of what was once Indian territory.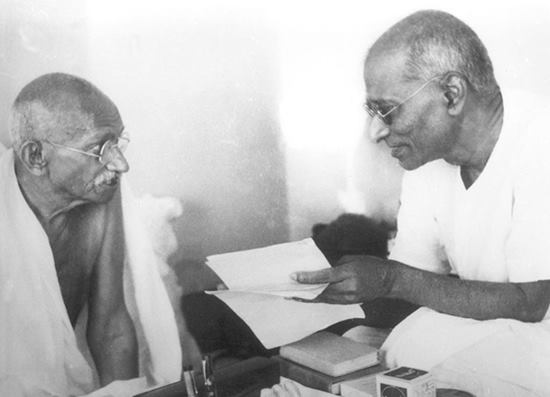 Reconciliation above anything else
Another fascinating facet of Rajaji's views was his desire for reconciliation at any cost between castes, faiths and nations.
One of the leading proponents for the temple entry of lower castes, joining leading personalities like Periyar, who had divergent political ideologies, Rajaji issued the Temple Entry Authorization and Indemnity Act of 1939, which lifted all restrictions on the entry of Dalit and Shanar community members into Hindu temples, during his stint as Premier of the Madras Presidency.
However, as Chief Minister of Madras, he also advocated 'vocational training' for school students not based on their choice or aptitude, but the trade or occupation of their father, which many saw as castiest.
Little surprise that the decision was soon called 'Kala Kalvi' or 'caste-based education', and following a revolt within the local Congress unit, he had to resign.
Unlike many leaders today, Rajaji understood friendship as an integral political virtue that we must never yield against.
Writing for his publication Swarajya in 1960, Rajaji made a compelling case for Indians to move beyond the rabble-rousing of anti-Pakistanis and take on the struggle for friendship with all the necessary courage.
Interestingly, his clamour for peace and friendship with Pakistan received little public support with the sole exception of revered social activists like Vinoba Bhave.
While the internal dynamics of the Pakistani establishment make peace and friendship a difficult proposition, we can see what a few years of peace can bring to a region like Kashmir following the 2003 India-Pakistan Ceasefire Agreement.
Future leaders like Atal Bihari Vajpayee understood Rajaji's sentiment on relations with Pakistan and the Kashmir situation better than most.
One of the most impressive facets of Rajaji was how he understood and perceived the question of faith in public life.
"He certainly did not endorse popular religion for propagating noble lies or false consciousness," wrote scholar Vasanthi Srinivasan in her book Hindu Spirituality and Virtue Politics.
He understood the dangers of politicising faith, a fact he considered "harmful for both religion and nationalistic politics". A concept we could certainly use in larger doses nowadays.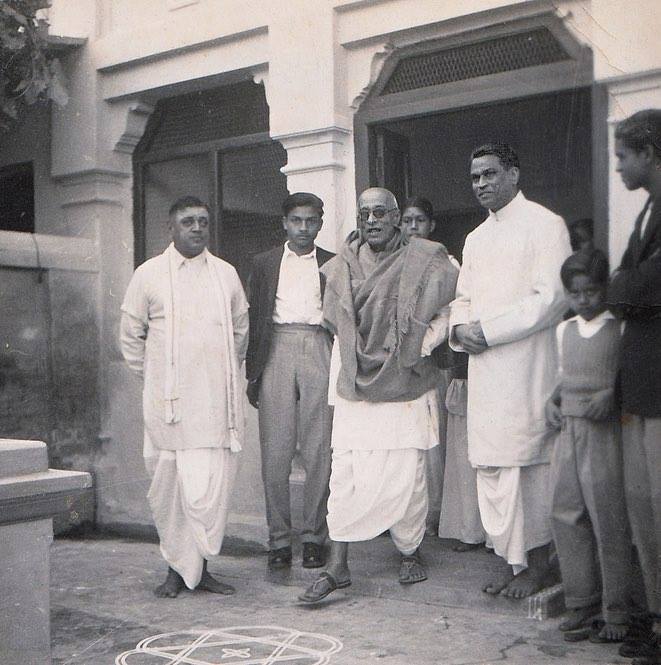 Literary Giant
An oft criticism one hears of people propounding such notions is – 'How qualified is this person to make such claims?'
Well, Rajaji's translation of the Sanskrit epic Ramayana in Tamil, which first appeared as a serial in the Tamil magazine Kalki from May 23, 1954, to November 6, 1954, and eventually collected and published in a book titled 'Chakravarthi Thirumagan' earnt him the Sahitya Akademi award in 1958.
During his remarkable literary career, he translated the Mahabharata, wrote treatises on the Bhagavad Gita and Upanishads, composed songs in Carnatic music and penned his thoughts on scholars of Western philosophy like Socrates in Tamil.
It should be no surprise that he was a founding member of the famous Bharatiya Vidya Bhavan, an organisation with the objective of disseminating Indian culture and education. Like his spiritual guru, Gandhi, Rajaji understood the profoundly positive imprints faith could leave behind on society.
Dignified Dissent
Finally, what Rajaji brought to the table was respect, dignity, intellectual rigour and honesty into his principled dissent against political stalwarts and systems of the day.
Despite his profound ideological differences with the likes of Nehru, CN Annadurai, Periyar and other such political stalwarts, there was a high degree of mutual admiration and regard.
His moving tribute to both Nehru and Annadurai after their respective deaths showed a degree of civility and respect that is often missing in today's political discourse.
Periyar, who was probably furthest away from Rajaji regarding ideological leanings but a close friend nonetheless, once called him "a leader unique and unequalled, who lived and worked for high ideals".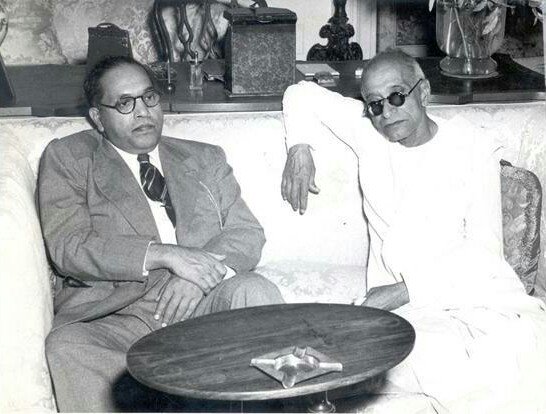 A Few Flaws
Rajaji had his flaws. His views on working women, for example, were anachronistic. This streak of social conservatism often made its way to the depiction of female characters in epics like the Ramayana and Mahabharata.
"I wonder how a woman with children can be wanting work! Alas for civilisation and the pernicious habit of entrusting the education of children to professional men and ourselves seeking odd work to fill our time," he said on the subject of working women.
Also Read: Freedom Fighter's Small Change Transformed UN's Declaration of Human Rights
Meanwhile, his decision to secure the office of Chief Minister of Madras Presidency via nomination from the upper house and not popular vote did show a lack of trust in the ability ordinary Indians to vote for him. It's a practice which continues unabated in 21st-century Indian politics.
Nonetheless, many of the ideas left behind by this deserving recipient of the Bharat Ratna remain profoundly relevant today.
If India did follow some of his better ideas, we would have definitely been in a better place as a nation. It isn't too late. We can still get there. Rajaji has shown the way forward.
(Edited by Vinayak Hegde)
Like this story? Or have something to share? Write to us: contact@thebetterindia.com, or connect with us on Facebook and Twitter.