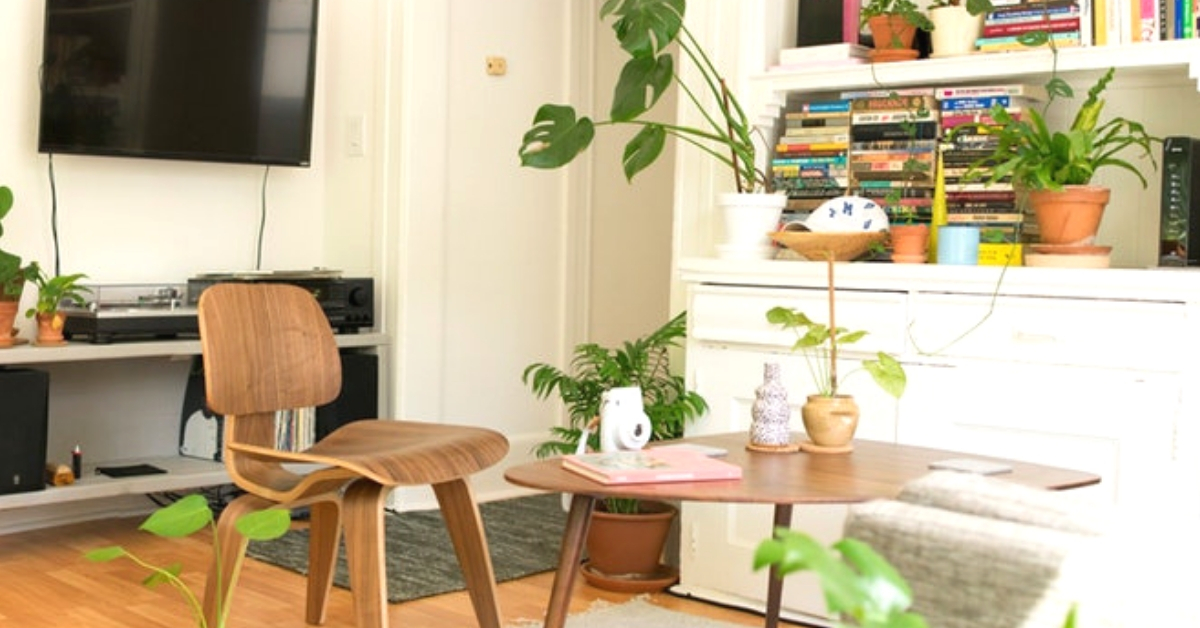 The smog and haze that you see outside is inside as well!
---
This article has been sponsored by Godrej Properties.
---
There needs no mention that the air quality index (AQI) of Gurugram is at a constant 'unhealthy' mark, ranging upwards of 250 on most days. The Central Pollution Control Board says that such readings can impact those who are healthy and severely affect those with respiratory illnesses.
Take this year for example — right from the beginning, we have been talking about different ways people across the country are trying to fight pollution or to bring it to the attention of authorities. Be it an expectant mother from Delhi who made a moving appeal to fight air pollution by going for a unique maternity photo-shoot while wearing a mask; or a student of Class 6 developing a herbal anti-pollution mask made of native grass — it's all hands on deck when it comes to fighting pollution.
However, while we know and complain about the pollution levels outside our homes, how many of us sit down to even think about the air quality inside our homes?
The smog and haze that you see outside is inside as well!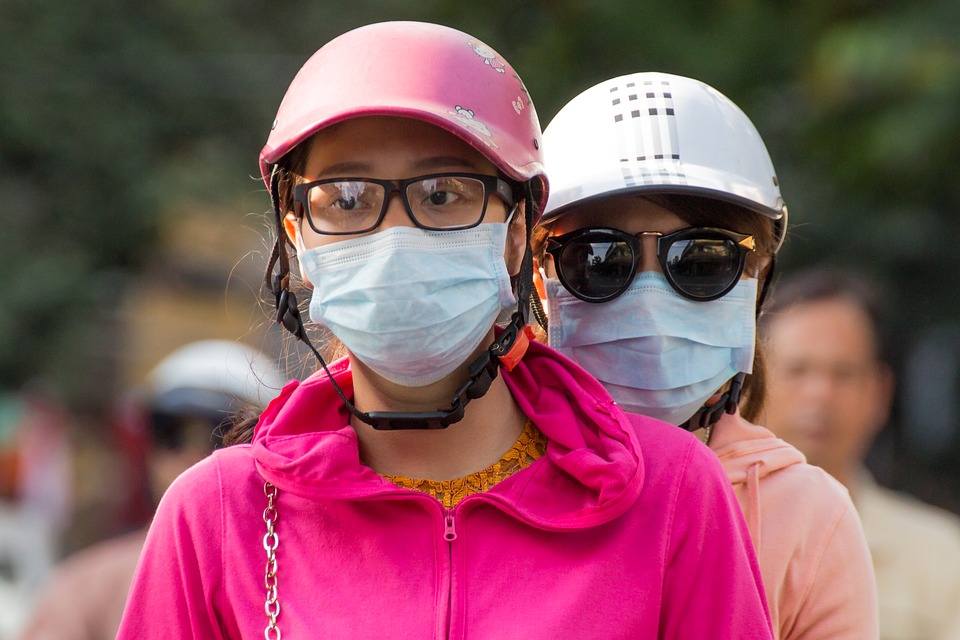 Picture for representation only. Source: Pixabay
Indoor air quality, however, is usually not measured and people have misconceptions that just by keeping the doors and windows closed, pollution won't enter their homes.
Most people spend over 80 per cent of their time indoors – inside homes, offices, schools and colleges. "Indoor air pollution is as harmful as outdoor air pollution. The level of indoor air pollution is very high in our country, both in rural as well as urban areas, mainly because of overcrowding, poor ventilation, faulty design of dwellings and use of biomass fuel for cooking and indoor smoking," Dr H S Sandeep, a Consultant Pulmonologist from Bengaluru, said in a report published in Economic Times.
One's home is a special place and buying your own home is considered one of the most significant milestones in life. In 2012, a friend of mine bought her own home in Gurugram, in the NCR region. Three years later, she had a baby. But as the baby turned two, visits to the paediatrician began increasing. Her child had a constant cough, irritation in his throat, and watery eyes. There was nothing that his parents did not try to get him to feel better. Unfortunately, it all failed.
In December 2017, they met a doctor who wrote on the prescription in big, bold letters – POLLUTION.
From that day, it took my friend precisely 30 days to pack their bags and relocate to another city. While they had the luxury of doing that, many of us do not. So it is critical that we keep our homes as free from pollutants as possible.
Here are some ways in which you can give your lungs a break and make everyday living in your homes that much easier.
1. A little oxygen to your everyday life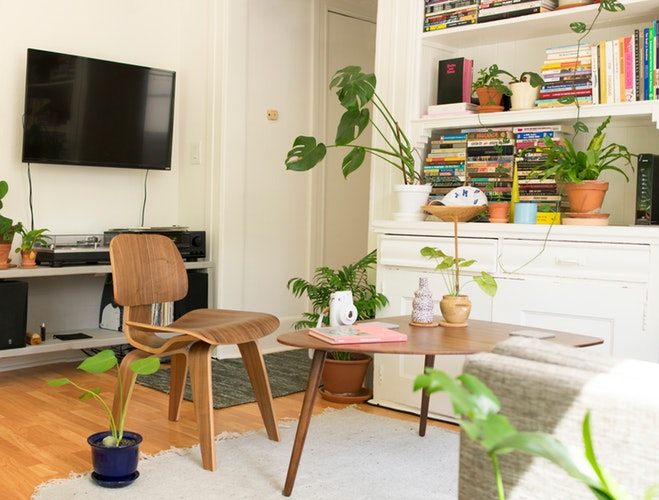 Picture for representation only. Source: Unsplash
Houseplants add oxygen and moisture to the indoor air and help in removing pollutants such as volatile organic compounds that are released by carpeting and building materials. Houseplants like Areca palm, rubber plant and bamboo palm are considered great for this purpose.
A study conducted by NASA, published in 1989, found that indoor plants can scrub the air of cancer-causing volatile organic compounds like formaldehyde and benzene. Subsequent research found that soil microorganisms in potted plants also play a part in cleaning indoor air.
So make sure your home is plant-friendly.
2. Green Spaces
Most apartment complexes also come with a green patch. Make sure you work on maintaining it. They are, after all, one way to keep our lungs healthy.
The green space must also be accessible to all residents. Ideally, it should be a space everyone is involved in designing and maintaining. Taking ownership will ensure that people feel accountable to keep it clean and green.
Such a 'lung space', an open area, where the air can sweep in and sweep out, may not seem like a lot but it is critical for air circulation. It does not have to be a huge space, but any open space where air can blow over a lawn or between plants will make a big difference.
3. A dust-free home environment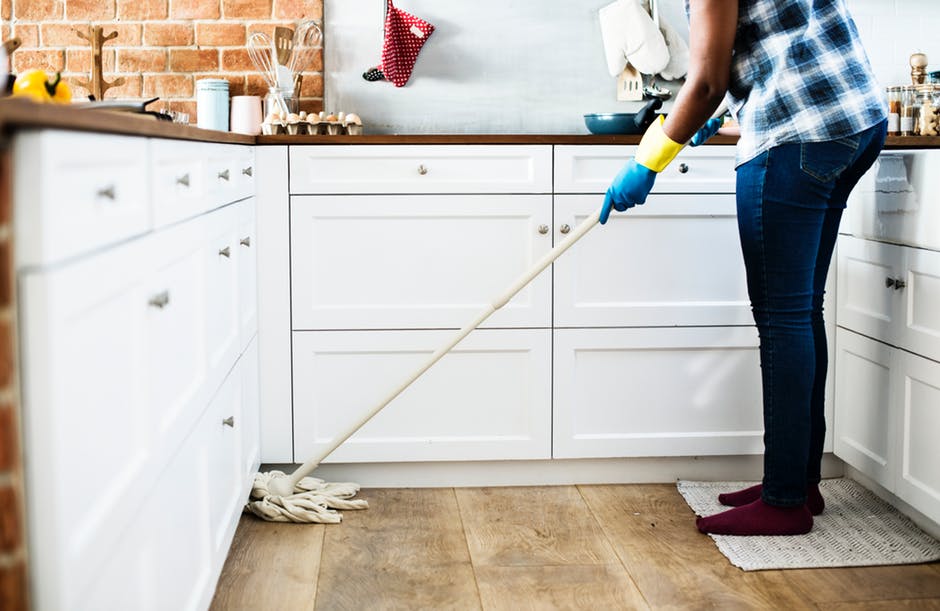 Picture for representation only. Source: Pexels
While this sounds like an impossibility, certain easy changes can help significantly reduce the dust from creeping in. If you live on a higher floor, invest in getting good doors, which can keep out dust when kept shut. You can also do your bit by placing doormats at entrances, ensuring any pets are well-groomed, regularly dusting and vacuuming your mattress and pillows, along with cleaning the linen.
4. O2 lounges and Central Air Circulation
While this sounds very fancy, in our modern times, it is not complicated and should be something that could be incorporated into your apartment complex.
In case you think such places don't exist, an example of this system is the new Godrej AIR. Literally a "breadth of fresh air" in Gurugram, these are homes that feature specially designed O2 lounges within their property, and many of the above features including air-purifying and medicinal plants, rainwater harvesting, natural air cleaners and more. Designed with the idea of homes that breathe better, live better, these can set an example for many across the country.
5. Make recycling and composting a part of your life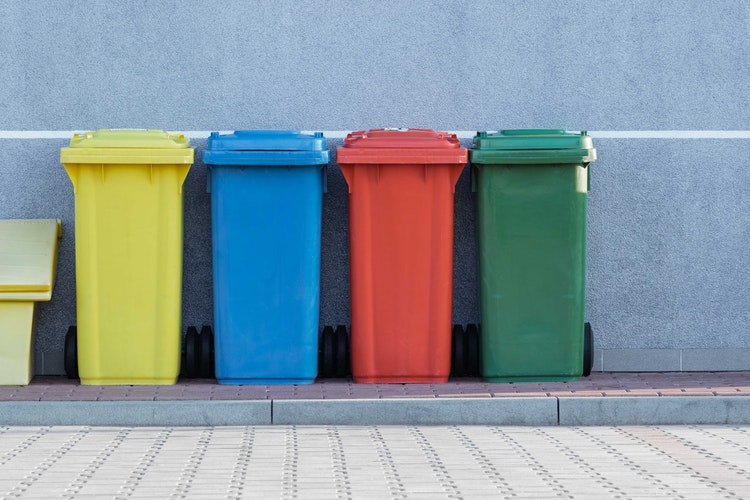 Picture for representation only. Source: Unsplash
Many of us live in vast apartment complexes with hundreds of houses. Have you ever wondered how much waste is generated in India?
According to the Press Information Bureau, India generates 62 million tonnes of waste (mixed waste containing both recyclable and non-recyclable waste) every year, with an average annual growth rate of 4%!
That's a lot of waste! Most of this waste ends up being incinerated – finding its way into our lungs.
And it is possible to reduce this to zero. For example, an apartment in Mumbai went from an ordinary housing society to an entirely green one in just three months, with a self-sustaining waste management programme, which recycles kitchen waste into organic compost.
If your apartment has not moved to effective waste management systems yet, push for it to happen at the earliest. A dramatic drop in waste increases the amount of clean air flowing through the area, which helps everyone breathe easier.
A home is a space that is special to each one of us where we endeavour to spend quality time. And if we can remain healthy in the process, it's incomparable happiness.
The availability of such an apartment complex in the city would have perhaps prevented my friend from having to pack her bags and leave.
To know more about #BreatheEasy, click here.
(Edited by Vinayak Hegde)
Like this story? Or have something to share? Write to us: contact@thebetterindia.com, or connect with us on Facebook and Twitter.