We are sure that if we start counting their numbers, we will run out of space. So, for the sake of brevity, here is a list of 12 exceptional women who have made India proud in recent years.
Year after year, strong, intelligent, determined women from across India, make their mark around the world in varied fields—from scientific research to the cricket pitch—and their stellar achievements bring honour to the country.
We are sure that if we start counting their numbers, we will run out of space. So, for the sake of brevity, here is a list of 12 exceptional women who have made India proud in recent years:
1. Kalpana Chawla: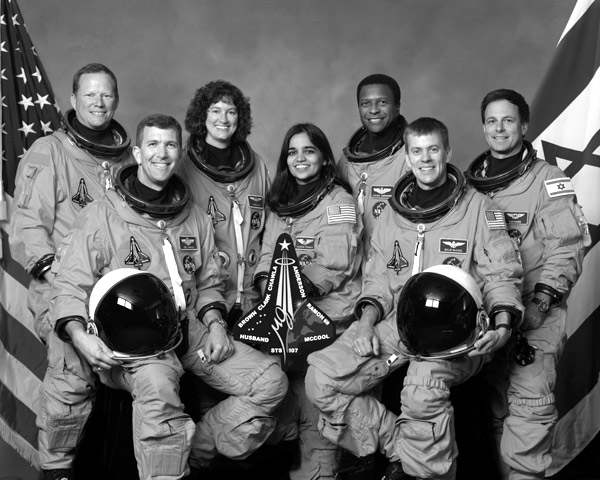 The first Indian woman in space and a role model for those who dream of shattering glass barriers and shooting for the stars, Kalpana Chawla's achievements have, without a doubt, made India proud,
Born in Haryana, Kalpana had always been fascinated by the stars and was an inquisitive girl. She came from a poverty-stricken family, but neither that nor the fact that no Indian woman had been in space before, stopped "Monto" from achieving her dreams.
Her story is one of true resilience, determination and a testimony to the fact that no dream is too far if a person gives their all to chase it.
You can read in detail about her fascinating childhood and how she became the nation's pride here.
2. Dhivya Suryadevara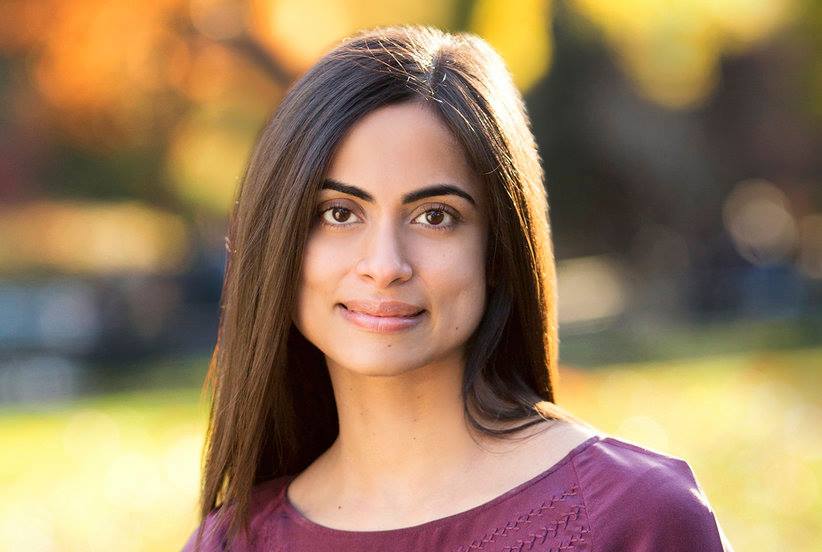 Paving the way for women to join the automobile industry on esteemed platforms, 39-year-old Dhivya Suryadevara was appointed as the Chief Financial Officer of General Motors.
The finance whiz worked as the vice-president of GM's corporate finance unit before her appointment.
Mary Barra, the first female CEO in the auto industry recommended the Harvard graduate saying, "Dhivya's experience and leadership in several key roles throughout our financial operations, positions her well to build on the strong business results we've delivered over the last several years."
Blazing a trail in the traditionally male-dominated sector, Dhivya is certainly a woman to watch out for. Read more about her appointment here.
3. Dipa Karmarkar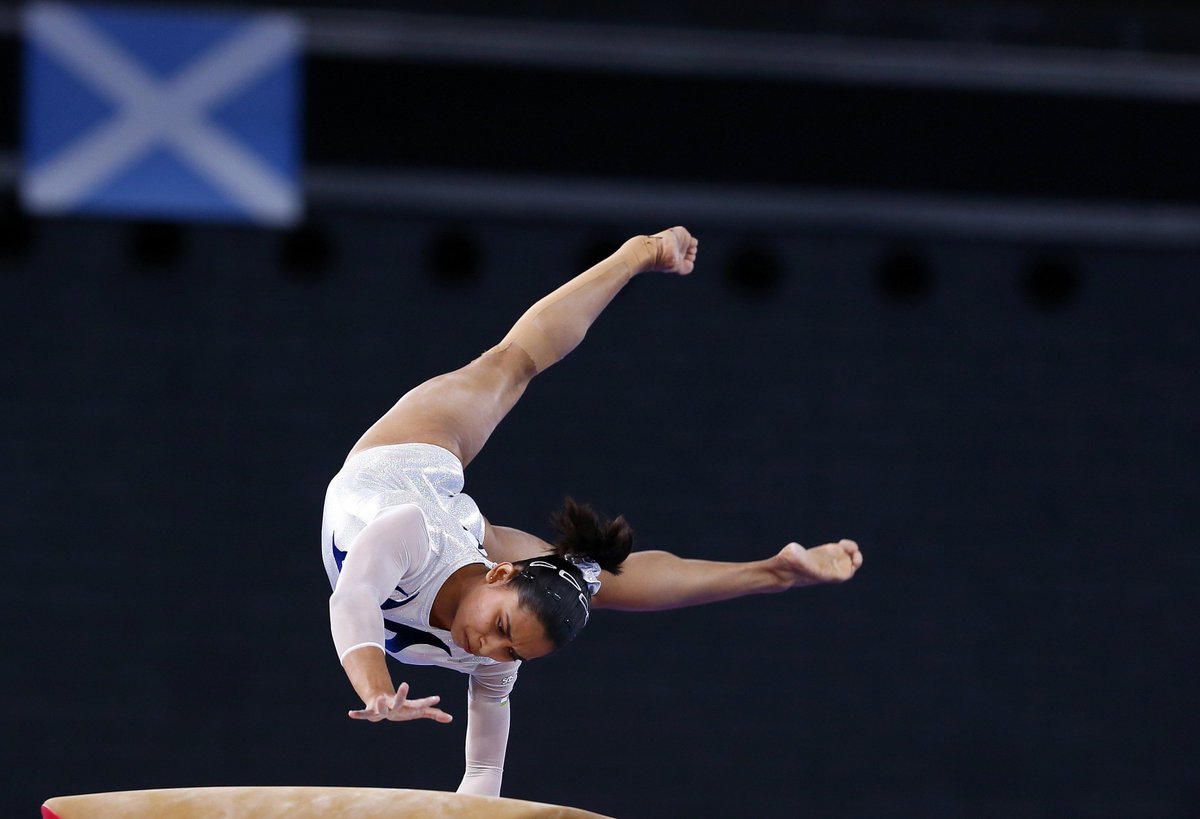 The gymnast has entered the history books and with such grace too! The 24-year-old Olympic medallist who was once fearful of falling, swept the judges away with her amazing Produnova Vault, scoring 15.100 for the same.
The Produnova routine requires the gymnast to run full tilt towards the springboard, jump and swing both legs, perform twin somersaults while still in the air, and end with a frontal landing. It is considered to be one of the hardest vaults that is performed in women's artistic gymnastics.
In August 2016, she scripted history by becoming the first Indian gymnast to qualify for an Olympic final.
You can read the details of her journey here.
4. Gita Gopinath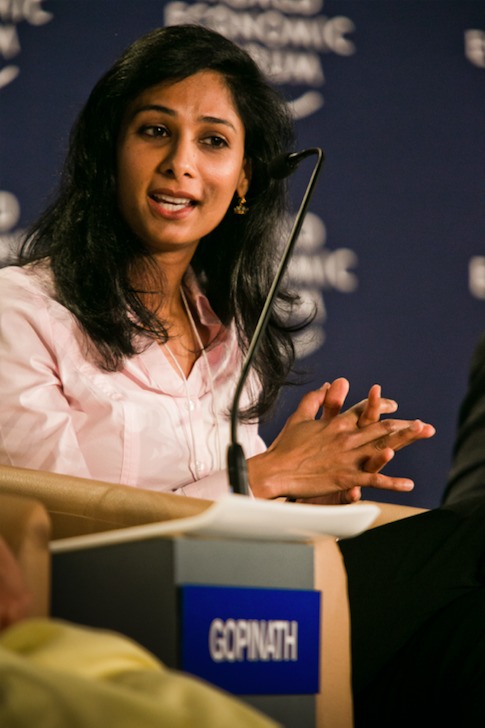 Gita Gopinath's appointment as the Chief Economist of the International Monetary Fund (IMF) makes her the second Indian and the first woman to assume the position.
Gita, originally from Kannur in Kerala is the daughter of a farmer-entrepreneur. She completed her PhD at Princeton University before working as an Assistant Professor at the University of Chicago's Graduate School of Business and the at Harvard University.
Her excellent skills and vast experience make her an excellent fit for the IMF. You can read her inspirational story here.
5. Hima Das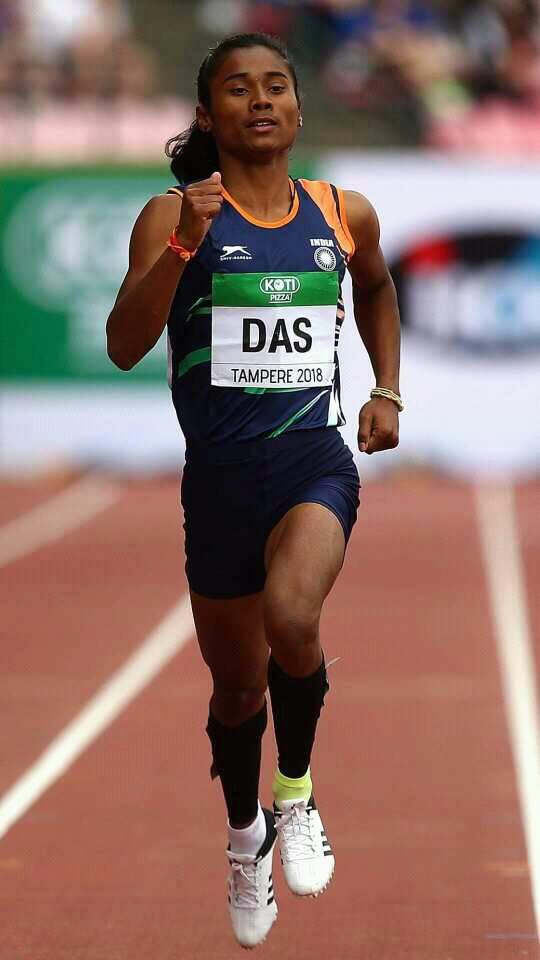 The daughter of a rice farmer, Hima Das became a national sensation at the age of 18, thanks to her phenomenal performance at the IAAF World U20 Championships.
She comes from a very humble background, but neither her performance nor her attitude towards opponents reflects this fact. When she won the 400m race at the Federation Cup, qualifying the Assam girl to represent India at the Commonwealth Games, her mother responded to the news saying, "Commonwealth Games? What's that? Will you be on TV? Then it's probably a good thing."
Did you know that Hima had undergone professional training only for a year before she qualified for the Commonwealth Games?
From a competitive girl in a village in Assam to a national hero, Hima Das has indeed scripted an awe-inspiring story for herself. Read all about it here.
6. Tessy Thomas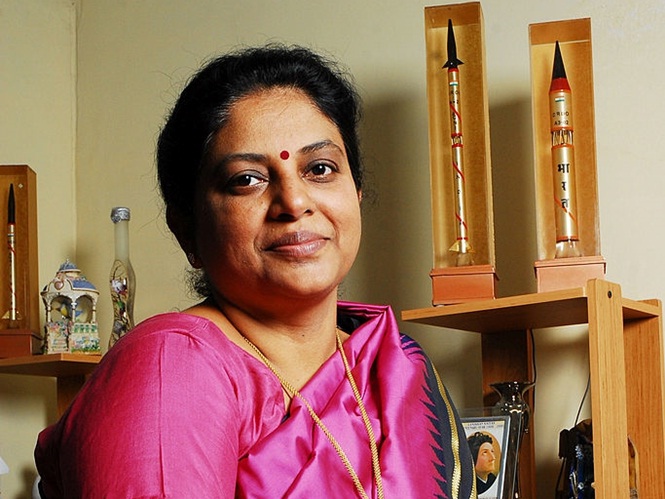 "Tessy deserves to be more famous than the biggest Bollywood star. A poster of Tessy in every Indian school will wreck stereotypes and create enormous career aspirations for girls."
This statement by Anand Mahindra, the chairman of Mahindra Group, perfectly captures the essence of Tessy's work and the importance of her position at the Defence Research and Development Organisation (DRDO).
Hailed as "Agniputri" and the "Missile woman of India," Tessy's passion for missile technology was ignited thanks to the Thumba rocket launching station that was close to her home in Alappuzha.
Tessy is the first woman to head an Indian missile project, and with the successful launch of the Agni-V missile project, she achieved a career milestone. However, the journey wasn't without its share of obstacles.
Read this story to know more about the woman with nerves of steel, who took her team from criticism about the hiccups in Agni-V to the nation applauding its launch.
7. Arunima Sinha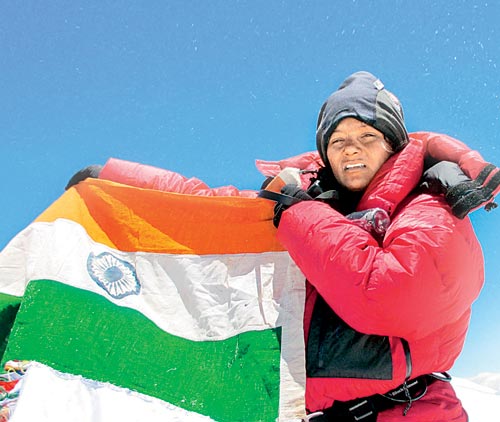 A former national level volleyball player, Arunima was travelling in a train when a gang of goons demanded that she give them her gold chain. She refused, never knowing that this refusal was to change her life forever.
Infuriated, the thieves pushed her out of the moving train, right when another train was passing.
This "darkest hour" of her life cost Arunima her leg. As she struggled to cope with that loss, she grew tired of the sympathy and pitiful looks that came her way. Taking inspiration from cricketer Yuvraj Singh, who is a cancer survivor, she decided to climb Mount Everest.
This was not an impulsive thought. A determined Arunima trained tirelessly for months, before becoming the first woman amputee to scale the Everest!
"I would not have climbed Mount Everest if I had not met with the accident. Though I lost my leg in the incident, it made me much stronger. When I was going through a tough time, I remembered my mother's words who told me that when on the edge, look behind and see how much you have climbed and you will realise that you are only one step away from your destination," she says.
Read her story here.
8. Latika Nath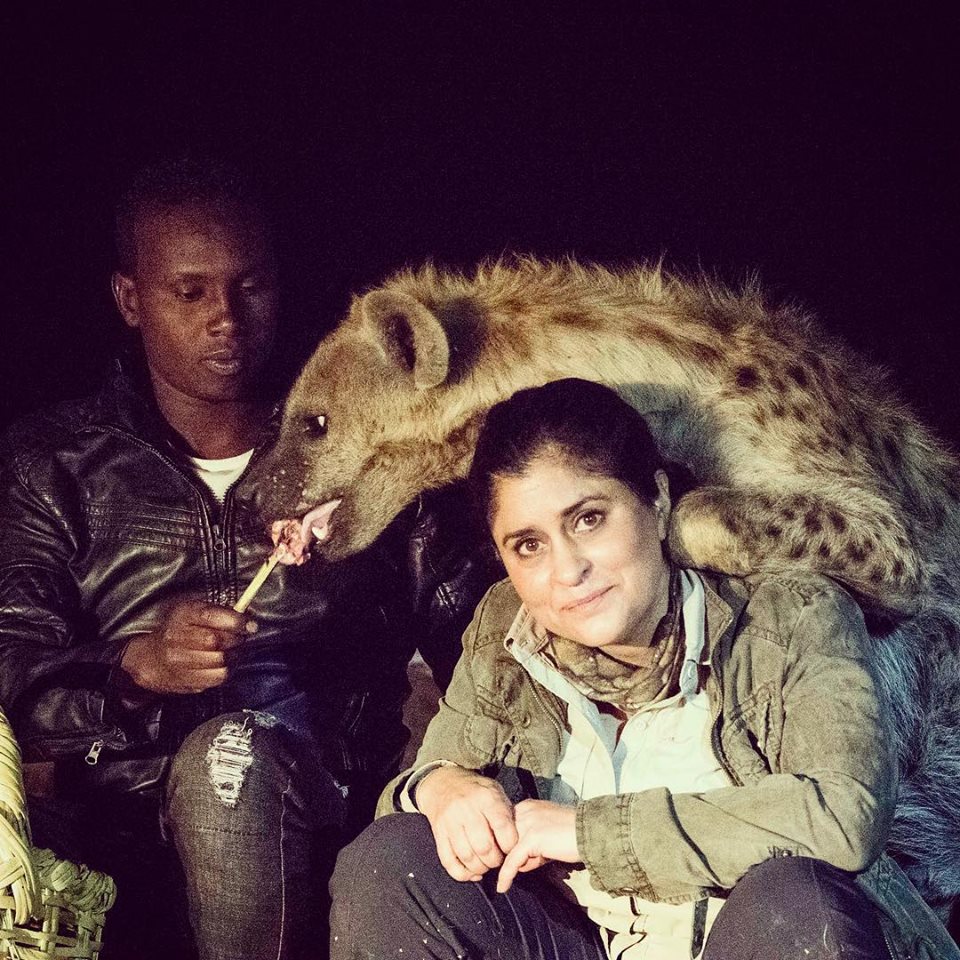 Wildlife conservation and research were fields dominated by male experts in the early nineties when Latika got an opportunity to work in Bandhavgarh, Madhya Pradesh.
She had applied for a doctorate in conservation biology with the Wildlife Institute of India and chose the comprehensive on conservation and management of tigers in India as her topic.
At the time, there was no comprehensive long-term study on the tigers and Latika was willingly entering a territory that demanded immense dedication, tireless hard work and a true passion for the wildlife.
Even with politics and other conflicts acting as obstacles, Latika overcame every challenge to ensure her study on the national animal did not waver.
Today, Dr Latika Nath is hailed as India's Tiger Princess, and her work in the forests of India is a source of inspiration for several wildlife experts.
Read her story here.
9. Bhakti Sharma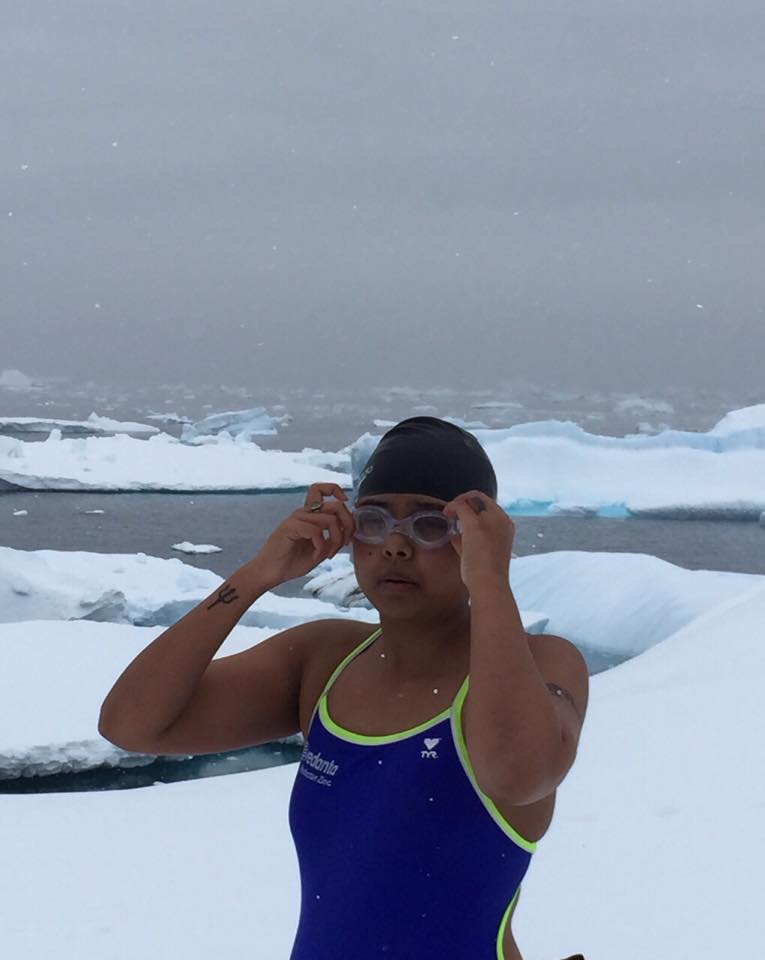 The first Asian woman and the youngest to set a record in open swimming, Bhakti Sharma is an inspiration to all the women who wish to embark upon a road less travelled, with minimal resources at their disposal.
Bhakti is from Udaipur, Rajasthan and when she had started her practice, there were no proper swimming pools. Even when they opened up in schools, they were kept shut in the winters.
However, thanks to her mother's consistent encouragement, she accepted the challenge to swim in open waters where the waves and salinity, in addition to the varying temperatures, demand more physical and mental strength from swimmers.
Soon, her passion to swim took her to all five oceans in the world. You can read the detailed story of how a simple Udaipur girl went on to become a world record setter, here.
10. Anjali Sud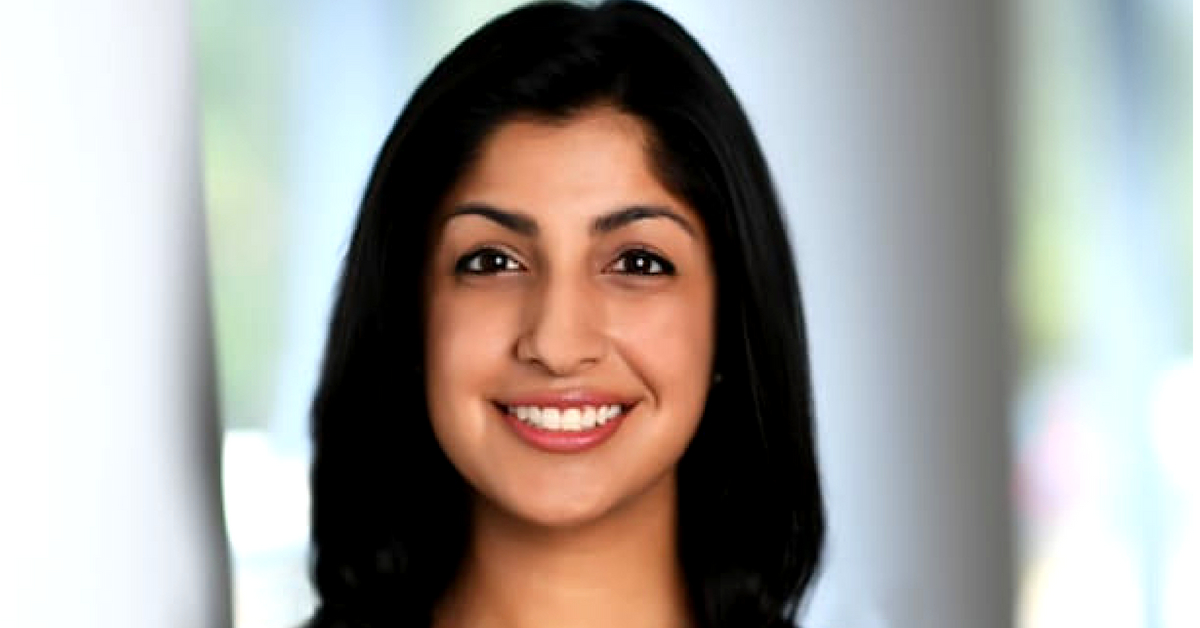 Despite facing rejection from several investment banks who informed her that she did not "have the personality to be a banker," Anjali Sud would go on to lead a highly successful venture in just a few years.
Anjali was ambitious, spontaneous and determined even as a 14-year-old. She had once applied to a boarding school in Massachusetts on a whim, and only once she started studying there, did she find out how tough the course was. But the lessons of hard work and determination that Anjali learned there would help her start fresh after the rejections from the investment firms.
When she joined Vimeo as a leader in their global marketing department, Anjali proposed unusual and unique ideas that would take the video-sharing website to a whole new level.
"You don't have to follow a traditional career path. There's no rule book or playbook for success. Write your own roles. Don't take people's paths as the way that you have to do things. You have to do it yourself," is her advice.
---
You may also like: #TBIYearEnders: 14 Ordinary People Who Inspired Us with Their Extraordinary Courage
---
11. PT Usha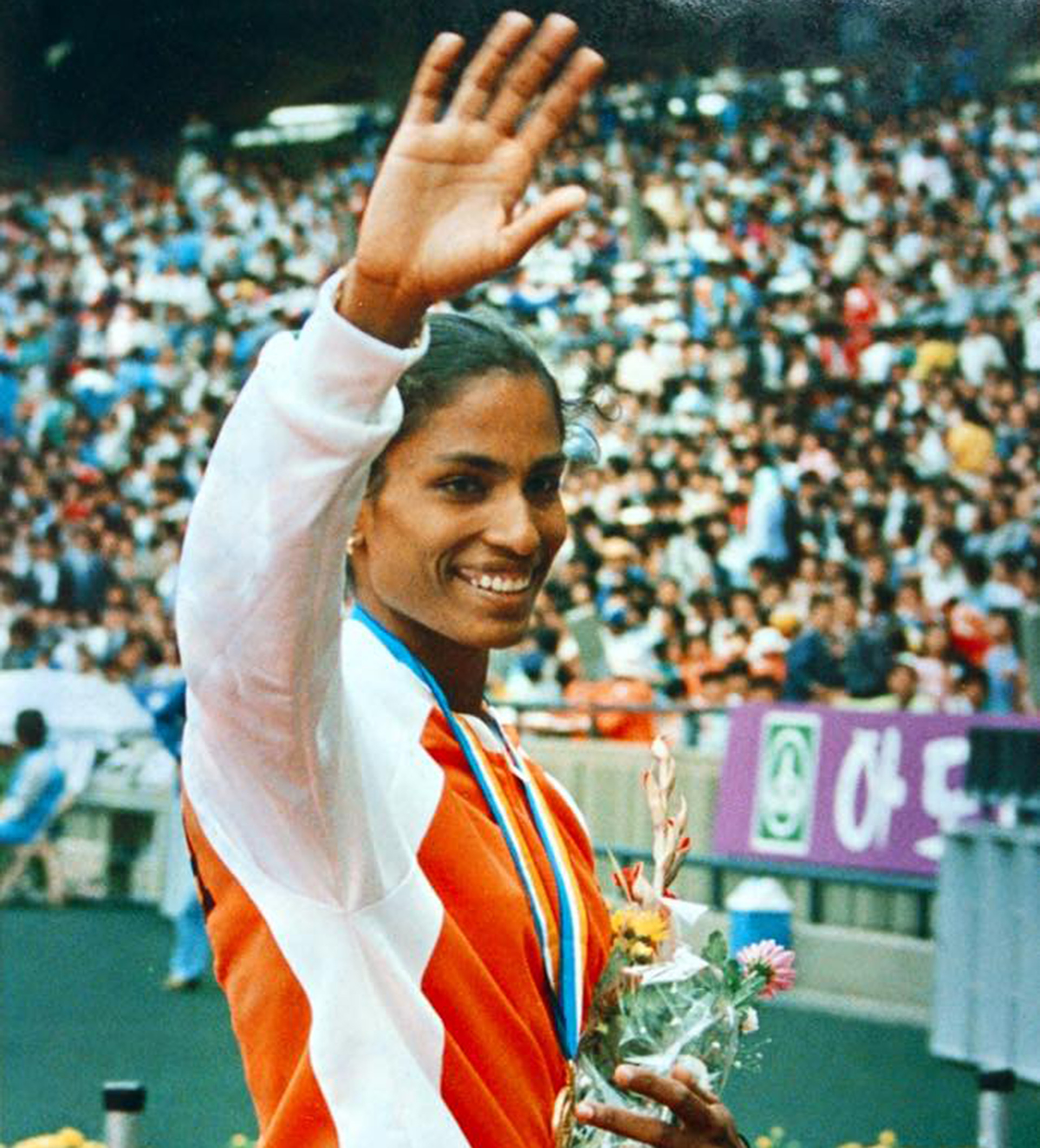 PT Usha is a household name in India and to call her an icon would be an understatement.
Usha made her debut at the Moscow Olympic Games in 1980 where she was the youngest Indian sprinter, at just 16 years. She was eliminated during the heats there but soon enough, the sprinter would go on to make the nation proud by bagging medals at the Pakistan Open National meet (4 golds), world junior athletics championships (Seoul) etc.
Her extraordinary accomplishments have earned Usha the Arjuna Award in 1983 and the Padma Shri in 1985.
Read the details of her inspirational journey here.
12. Surekha Yadav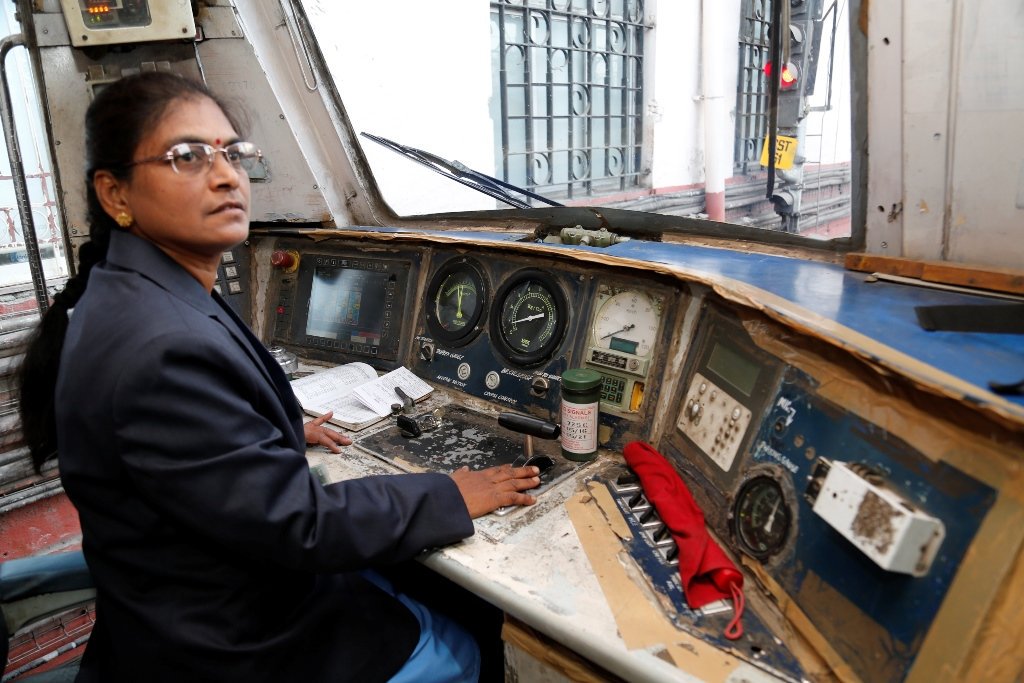 In 1988, Surekha Yadav became India's first female passenger train driver, scripting history and paving the way for other women to follow.
Born to farmer parents, Surkeha received her diploma in Electrical Engineering and like most of her classmates, was looking for a permanent job. An opening in the Indian Railways for an assistant driver prompted her to casually fill in the form, and soon, she was selected.
When she appeared for the written and viva exams, she saw something which left her amazed.
"I was the only girl at the written as well as viva exams. I was unaware that no girl or woman had worked for the Indian railways in the capacity of a train driver. Somebody had to take the first step and level the playing field. And I knew this was my chance to do something for my country, my family and myself," she says.
Read here to know more about Surekha's life and how she went from a common villager to a name that the Indian Railways will forever remember in their history.
(Edited by Gayatri Mishra)
Like this story? Or have something to share?
Write to us: contact@thebetterindia.com
Connect with us on Facebook and Twitter.
We bring stories straight from the heart of India, to inspire millions and create a wave of impact. Our positive movement is growing bigger everyday, and we would love for you to join it.
Please contribute whatever you can, every little penny helps our team in bringing you more stories that support dreams and spread hope.