As the year comes to an end, here are 14 stories of people who deserve to be praised for their courage, and have inspired us to follow in their footsteps.
From plane systems failing to the floods that ravaged Kerala, it wouldn't be wrong to say that 2018 was a challenging year for India. However, through it all, several heroes emerged to save the day.
Whether it was a 10-year-old who saved over 20 girls from an illegal shelter, or a man with a limp who ran a distance of 3 km to prevent a train accident, we brought you numerous stories showcasing the exceptional courage and bravery of ordinary people.
As the year comes to an end, here are 14 stories of people who deserve to be praised for their courage, and have inspired us to follow in their footsteps.
1. Sub-inspector Gagandeep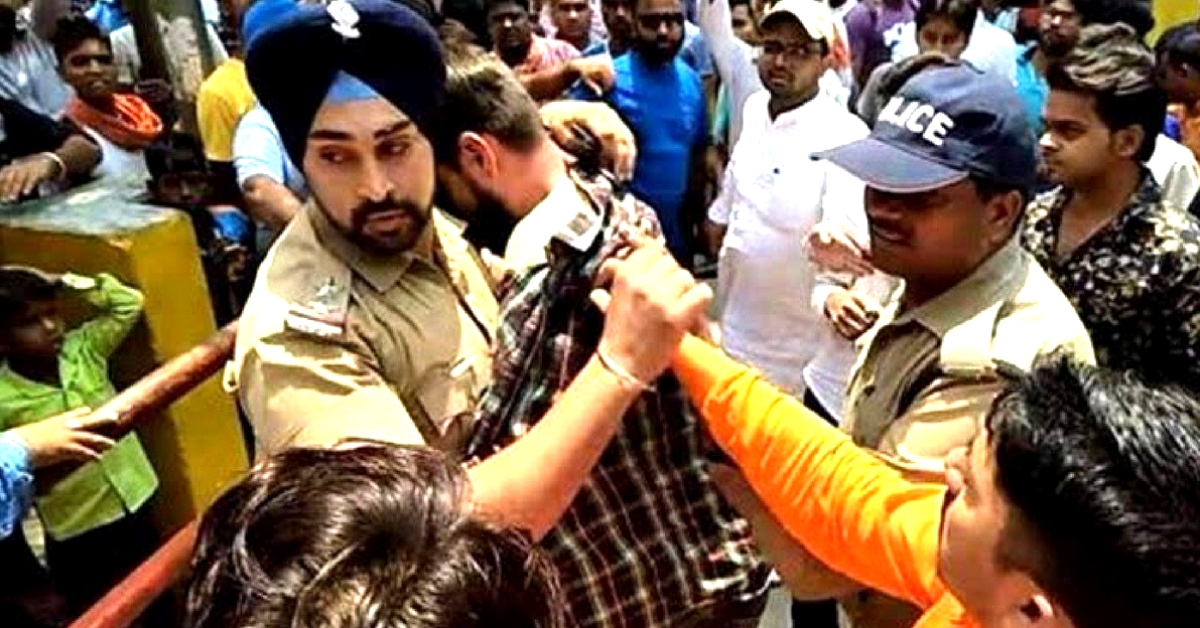 A young man who was allegedly discovered with a girl at a temple complex was being harassed by an angry mob, when Sub-inspector Gagandeep rushed to his help. The man was being thrashed because of his religion.
In a video that went viral, you can see Gagandeep with his arm around the man, shielding him from the violent crowd. Soon enough, his colleague joined him in controlling the crowd.
While the mob was pressurising the cops to let go of the young man, they refused to budge. Irrespective of the politics and communal angle of the incident, one cannot deny that Gagangeep displayed exemplary courage.
Read the story in detail here.
2. Latha Unni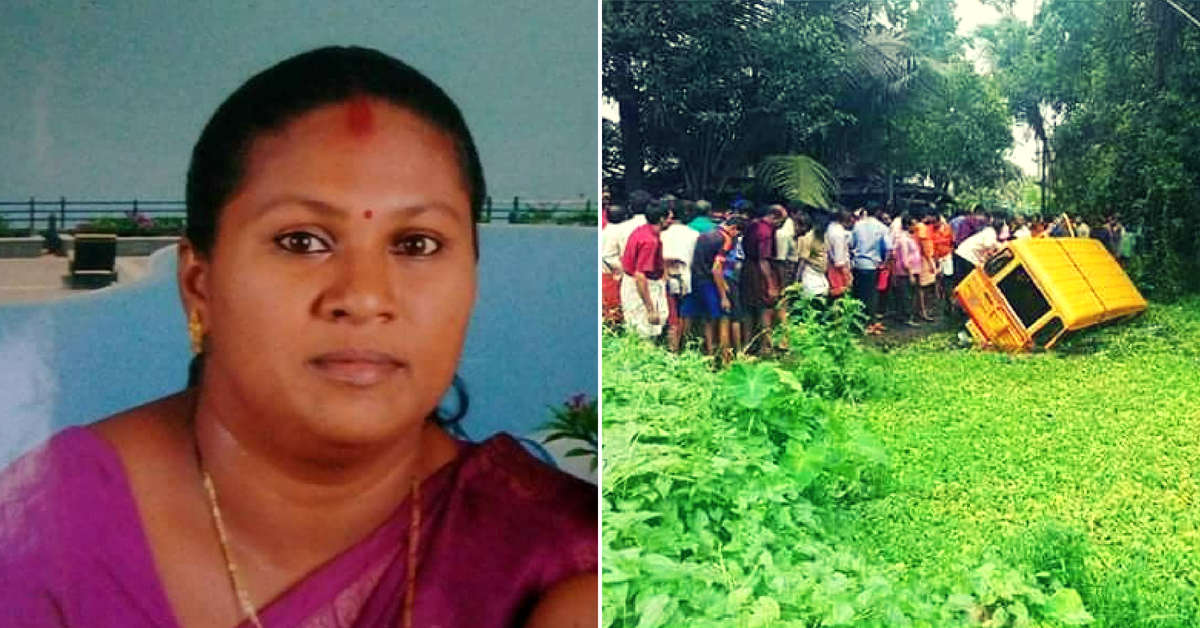 35-year-old Latha Unni was in a school bus, along with eight students of a playschool, when it got stuck in the slush and fell into a pond on Kattithara Road near Maradu, Kerala.
As soon as Latha, who was a nanny, understood the gravity of the situation, she started pushing the children out of the bus.
Latha could have perhaps chosen her own safety first and escaped from the stuck vehicle, but she chose to save the lives of the kids before anything else. When the rescue authorities took Latha to a hospital, she was declared dead on arrival, along with two other children. However, we must laud her presence of mind and courage that saved the lives of six young children.
To know more about the inspirational nanny, read her story here.
3. Zen Gunratan Sadavarte
In August, an inferno broke out between the 12th and 16th floors of a high-rise residential building in Mumbai, restricting the use of lifts. Thankfully, 11-year-old Zen's quick thinking saved many lives in this disastrous situation.
First, she opened the windows of her house allowing air to pass. Then, she knocked on the doors of all her neighbours till they came out, and alerted them about the fire. She even remembered to ask each one of them to put a wet cloth over their mouth to prevent suffocation. Read here to know more about the Mumbai fire and the young girl's courage.
4. Bidhan Shrestha
On the morning of July 8, 2016, Bidhan Shreshta was on his way to the summit of Stok Kangri in Ladakh. The summit was a few hundred metres away when the engineering student saw a climber falling about 15-20 meters off a cliff.
Fortunately, Bidhan saw exactly where the trekker had fallen and rushed to help him. The climber was bleeding heavily but had fortunately not suffered a single fracture.
Speaking to The Better India, Bidhan said, "His forehead was cut and bleeding badly, but he was fortunate enough not to have suffered any major fractures. His head had probably hit a rock. There were cuts on his eyebrows, lips, hands and the legs as well."
Bidhan immediately took out his first aid kit and started treating the victim, whose name was Utsav. The good samaritan shouted for help and stayed with Utsav for over four hours till the rescue team finally arrived. The trekkers lost touch after parting ways at the base camp, until two years later.
TBI published a story about this incident in June this year, which as it turns out, was instrumental in reuniting the climbers! Read here to know about how Bidhan's courage saved Utsav's life.
5. A 10-year-old hero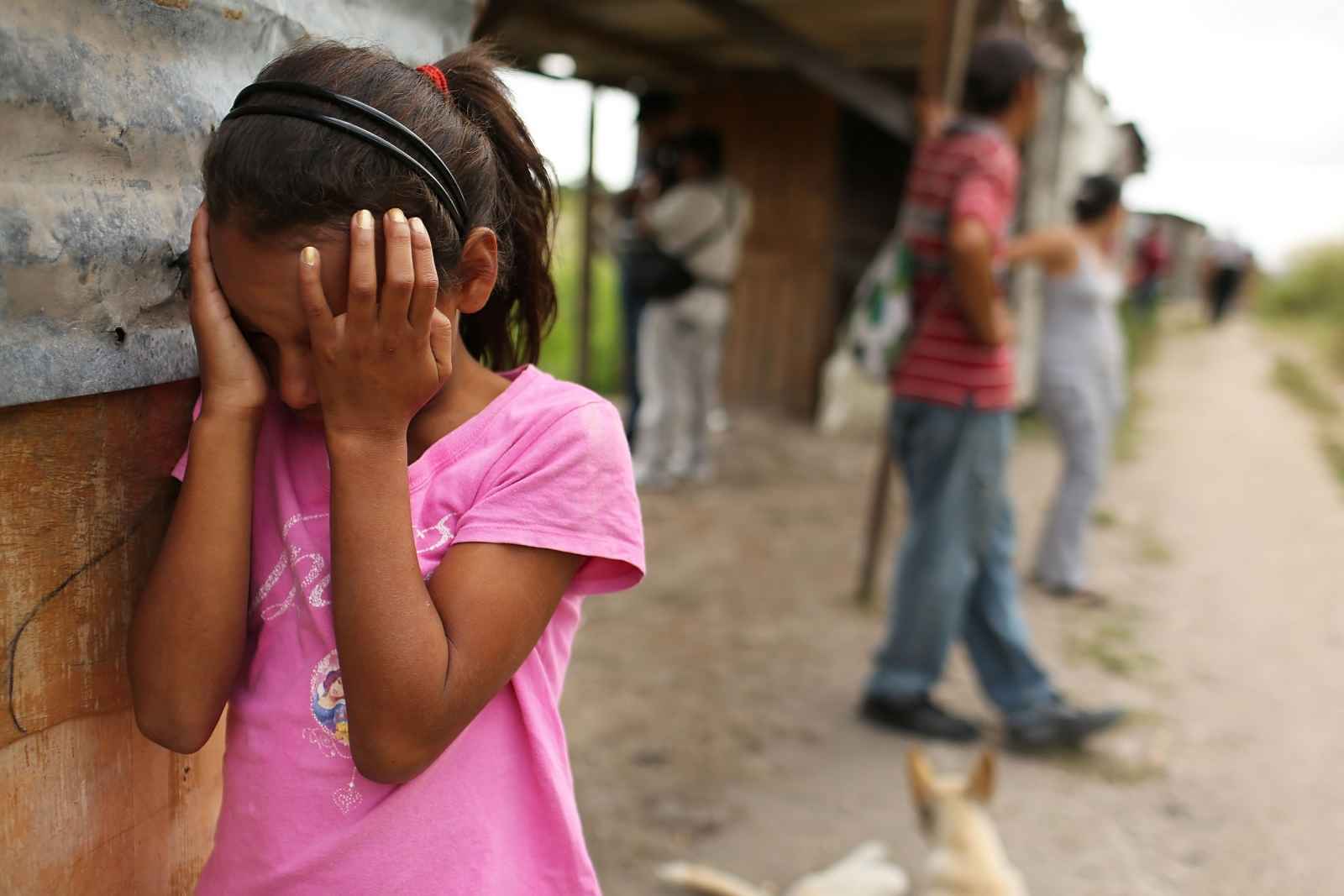 A courageous 10-year-old girl took advantage of a suitable moment to run away from a dubious women's home, and lodge a complaint with the police.
The shelter, Ma Vindhyawasini Mahila Prakishan Evam Samaj Sewa Sansthan, was quite possibly running a human trafficking racket. The 25 girls in the shelter were taken away in "white, black and red" cars every night only to be dropped back in the shelter early in the morning.
The young girl finally found the opportunity to escape the shelter home and file a complaint with the police. The police, on their part, acted swiftly and supposedly reached the shelter within half an hour of the girl approaching them. Together, they successfully sealed the shelter and rescued the remaining 24 other girls. Read the story here.
6. Krishna Poojary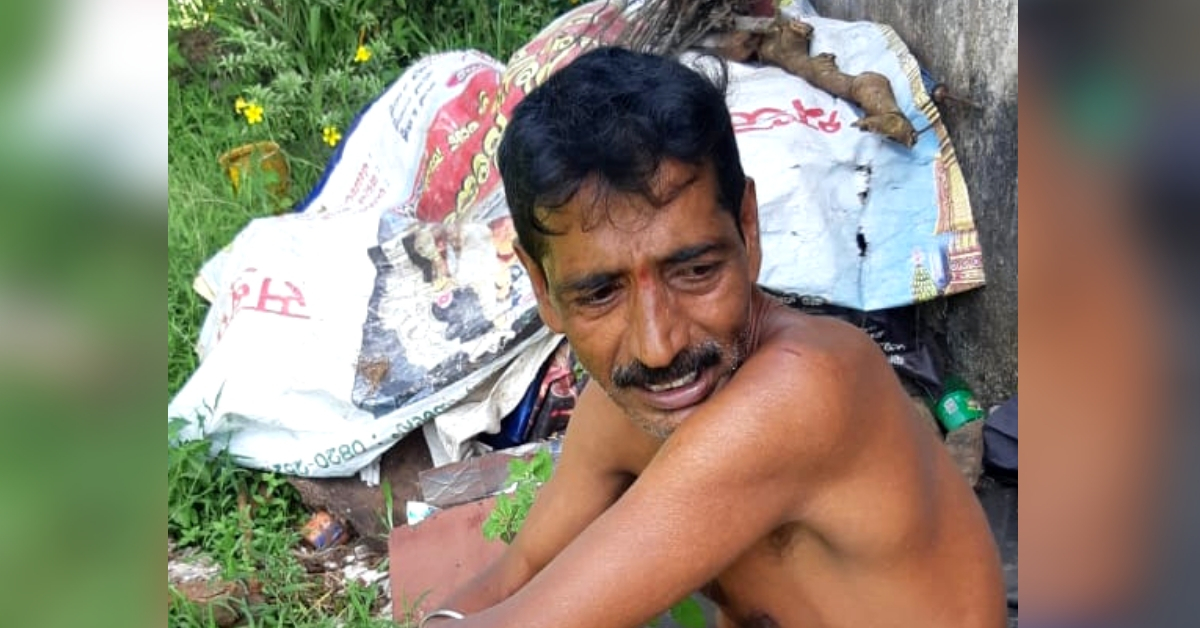 Krishna Poojary was diagnosed with an ailment in his leg a few months ago. A worker at a roadside eatery in Udupi, he does not have enough funds to purchase regular medicines, so his doctor advised him to go on walks every morning to strengthen his muscles.
One morning when Krishna was on one of his regular walks, he spotted a crack on the railway track which set alarm bells ringing in his mind. He was aware that two trains would pass this very track every day, around the same time he had spotted the crack. As the first of these trains passed, the crack widened, and Krishna knew that this could spell danger to the next train.
Even with a limp and an ailing leg, Krishna Poojary ran over 3 km to the nearest railway station. He wanted to alert the officials, and an injured leg was not to come in his way.
The officials halted two trains as soon as they were informed and rushed to the spot to fix the issue. This is how Krishna averted a major train accident and potentially saved thousands of lives that day.
Read the story about the Udupi hero in detail, here.
7. Yenkappa and the burning tractor
Yenkappa is a 28-year-old groundnut farmer in Bagalkot, Karnataka. One day in November, he was carrying a 30-feet haystack in his tractor through the narrow lanes in his village when disaster struck.
For Yenkappa, carrying such a tall stack of hay is routine, but that day, the stack hit an electric fence. The hay caught fire in a matter of seconds, and suddenly the farmer saw sparks fly.
Yenkappa was in a narrow lane, surrounded by houses and knew that the fire would soon spread out to the entire stack and cause immense destruction. Without losing a moment, the brave farmer hit the accelerator and drove his tractor right into a lake.
While he was injured and suffered losses to the tune of approximately Rs 30,000 in the incident, he ensured that the fire was quickly contained and no one else was hurt in the process.
"The incident happened in less than 20 minutes. One mistake would have landed the whole village into trouble, [and] we would have lost houses and livestock. What Yenkappa did was extraordinary," a villager told the Times of India.
The villagers have shot the entire episode on their mobile phones, and you can watch the video here.
8. Milan Tare
Milan Tare, a humble farmer from Maharashtra always dreamed of being "recognised", but he would have never imagined that he would shoot to recognition for saving 12 lives!
Tare, along with his fellow fishermen had ventured into the sea, post-sunset, to cast their nets. There were a total of seven boats, each at a distance of about one kilometre from one another. The mutual understanding was that some fishermen would take a nap while the others kept a lookout.
It was about 3:00 a.m. and Tare was on the watch when he heard a scream of "vachva" (help) on his wireless. One of the boats had capsized, and the fishermen were at the mercy of the high waves. Even though they had their lifebuoys, the dangerous sea posed a threat to their lives, so Tare steered his boat towards them, calling out to other fishermen to join him.
Soon enough Tare and the others reached the struggling fishermen and got them aboard their own boats, saving 12 lives. You can read in detail about Tare's bravery here.
9. Kanayya Kumar
Video going viral in Kerala? A rescue official ran across a bridge and saved a child's life, few minutes before the bridge went under water in Idukki. A real comrade! pic.twitter.com/hQDZFJaKt0

— Nidheesh M K (@mknid) August 10, 2018

During the Kerala floods earlier this year, the shutters of over 20 dams, including Idukki's Cheruthoni dam, were opened.
The opening of the Cheruthoni dam saw people running helter-skelter to save their lives, and among them was a young child who was struggling to make it to the other side, before the bridge went completely underwater.
This is when Kanayya Kumar, a rescue official, swooped in, picked up and carried the child to safety. Later, the 30-second video of this rescue went viral.
A number of people displayed immense courage, compassion and unparalleled humanity during the floods, and Kanayya was one among them, In this feature, he represents all the heroes of the Kerala floods.
Watch the video by clicking the link here.
10. 10-year-old saves his brother from abduction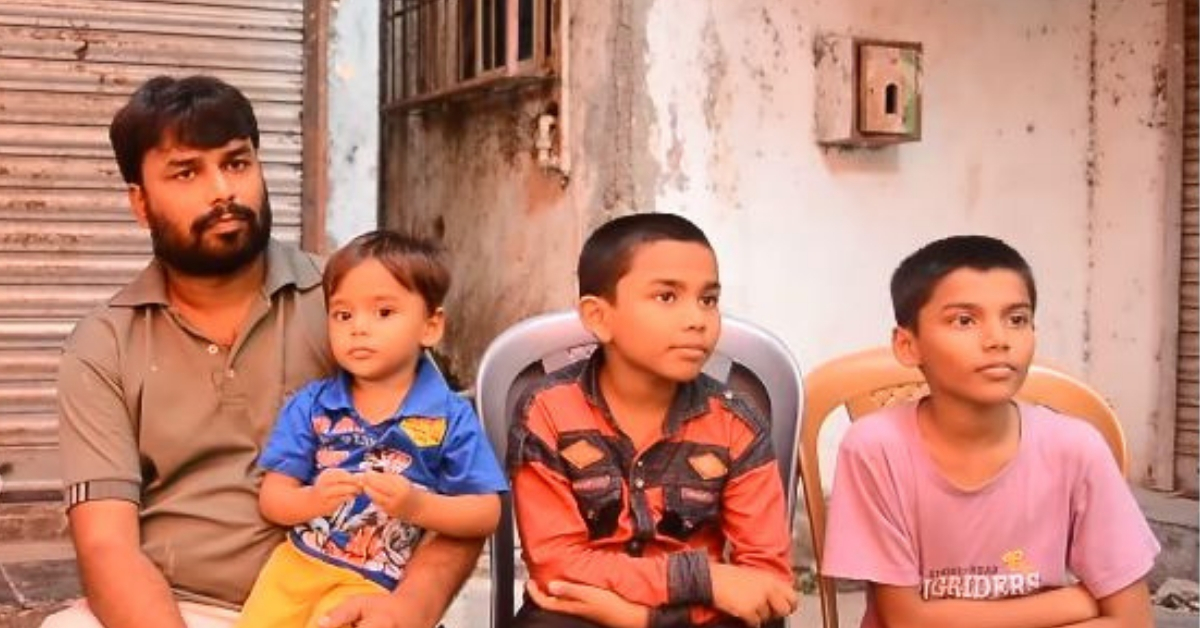 When a strange woman tried luring a 2-year-old from a housing complex in Thane, his brother, who is ten years old, decided that this was highly suspicious, and followed her.
The two brothers were playing with their cousin outside their house, in a crowded area when the woman approached the youngest child and started talking to him. She then lured him with chocolates, picked him up and started walking away.
He started following her, instructing his cousin to rush home and alert their parents about the situation.
"I kept walking behind her and kept asking where she was taking my brother. When I tried to catch her, she ran faster. This alerted passers-by, and by then my relatives and neighbours rushed to the spot to rescue the child. When she noticed a crowd, she left the boy and fled," the young boy told Mirror.
The boy's presence of mind is certainly worthy of praise. Here is his full story.
11. Kapil, a JCB driver in Kerala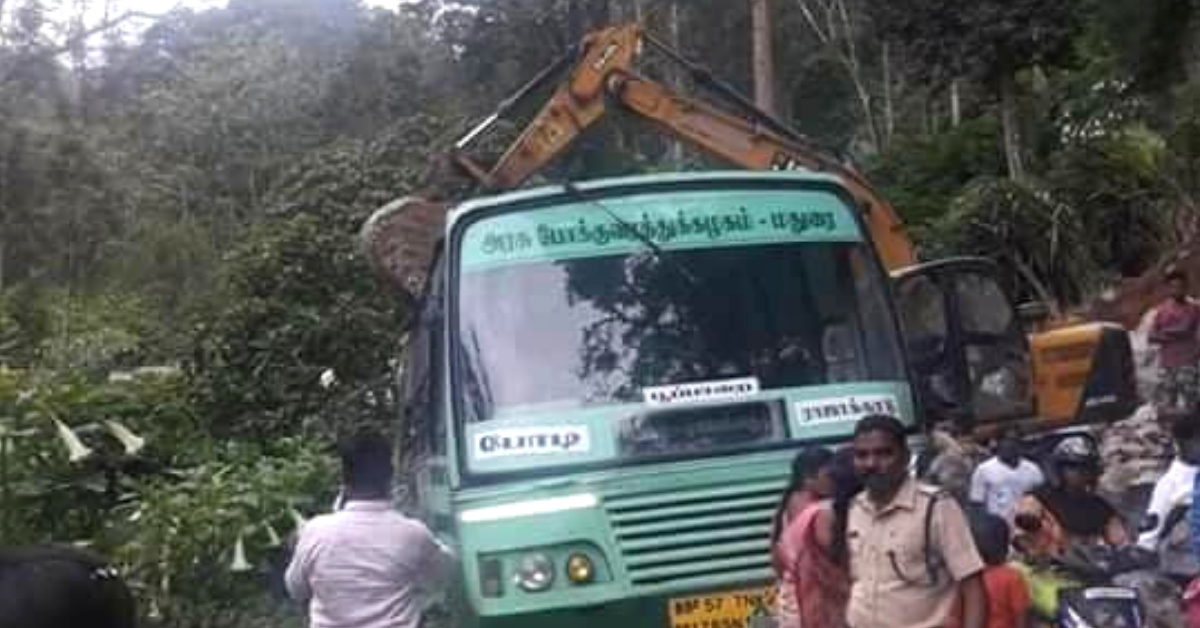 A real-life Superman, Kapil was working his regular shift in a JCB vehicle when he saw a bus filled with passengers slipping and hurtling towards a ravine. Without losing a moment, Kapil put his vehicle in gear and headed towards it.
The JCB was well-equipped to manoeuvre over the hilly, muddy terrain and Kapil is experienced enough to handle it. In the nick of time, he reached the bus and held it firmly with the front handle of his JCB. An unimaginable feat but Kapil did it nonetheless.
He kept the bus in that position till all the 80 passengers, who were tumbling towards certain death, could safely escape. It took them about an hour to do so, but Kapil ensured that the bus did not slip. Only after all of them were on firm ground, did he push the bus onto a road.
You can read more about the rescue here.
12. Captain PS Rajput and co-pilot Maria Zuberi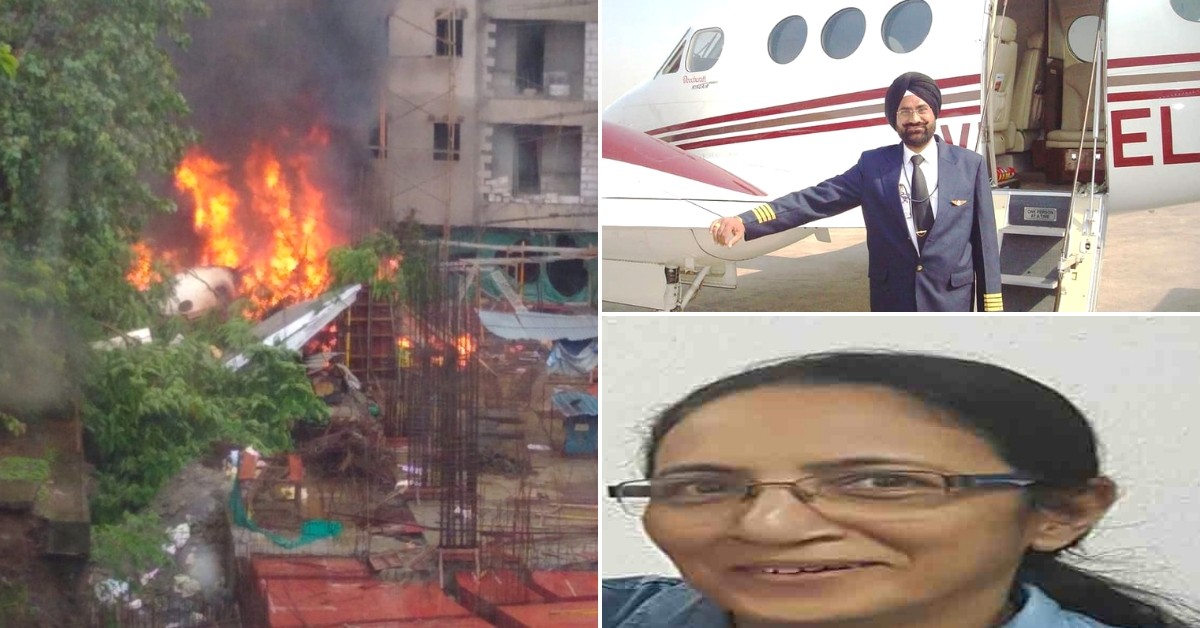 In June this year, a 12-seater Beechcraft King Air C90 model aircraft, which took off from the Juhu airport, lost control a short while later. It was flying over the densely populated Ghatkopar area when the pilots realised that the system had become defunct.
Anant Kandhor, an onlooker and resident of the area, spoke to the Hindustan Times about how close the plane was to his house, saying, "The plane went past my balcony and was so close I thought it would crash into my building."
The pilots, PS Rajput and Maria Zuberi, used what would be their very last moments to find a relatively empty space for the crash landing, and found an under construction site in the middle of densely populated buildings and busy streets.
The workers had gone out for lunch and that gave the brave pilots the perfect place to crash land. Even in the face of death, the captain and co-pilot made sure that several lives were saved.
You can read more about the brave pilots here.
13. Swapan Debbarma and his daughter, Somati.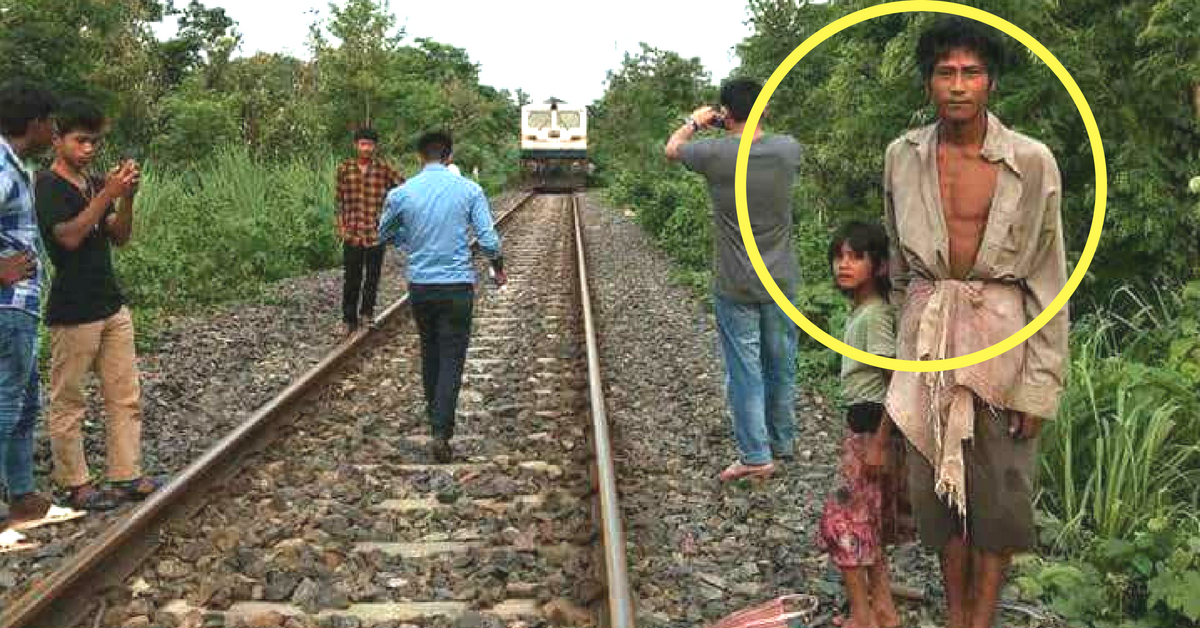 Swapan Debbarma was with his daughter, Somati, climbing down a hill in Dhanchara, Tripura. As they were walking, they saw a passenger train approaching. The only worry? It was headed towards a point where there were no railway tracks!
---
You may also like: #TBIYearEnders: 10 Times Social Media Came Together in 2018 To Make Things Better!
---
Heavy rains and massive landslides had dislocated the tracks and the train was headed towards inevitable disaster. As soon as he understood the situation, Swapan took off his shirt and started running towards the train, waving it. He wanted the locomotive pilot to notice him and stop the train. Somati too joined her father in alerting the pilot.
Together, they were able to stop the train from a tragic accident, thus saving about 2000 lives! "If we had not spotted the signal and stopped the train, it could have met with a severe accident," the driver told the media.
You can read more about them and the incident here.
14. Swati Garg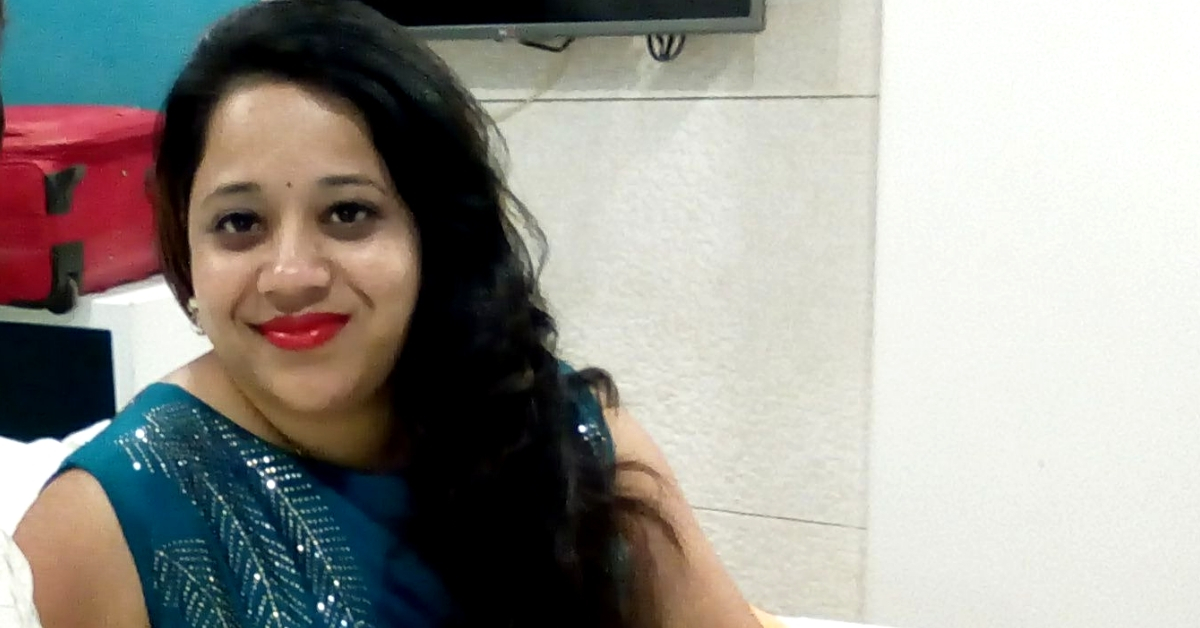 When a fire broke out on the first floor of a Gurugram residential building and reached the fifth floor, it was a 32-year-old mother, who was instrumental in saving many lives.
After the fire broke out that fateful night, the smoke from the electric shaft that caught fire, entered Swati Garg's home around 2:00 a.m.
She immediately alerted her husband, daughter, mother and a friend who was staying with them, instructing them to get out of the house. Swati was afraid that the fire would spread to an electric shaft on her floor and escalate further.
Once her family was out of the house, she started going to every house on her floor, alerting the neighbours about the fire. The residents had to go to the upper-level floors since the fire had blocked the exit beyond the third floor.
Showing immense courage, Swati kept knocking onto the doors of houses on her floor and even one floor above her home so everyone could be safe. Finally, she went up to on the tenth floor, trying to open the door of the terrace.
Unfortunately, she lost consciousness there and died of asphyxiation.
The incredibly brave Swati ensured that all her neighbours were safe, prioritising their lives over her own. She has been rightly hailed a hero after this incident and you can read more about it here.
(Edited by Gayatri Mishra)
Like this story? Or have something to share?
Write to us: contact@thebetterindia.com
Connect with us on Facebook and Twitter.
We bring stories straight from the heart of India, to inspire millions and create a wave of impact. Our positive movement is growing bigger everyday, and we would love for you to join it.
Please contribute whatever you can, every little penny helps our team in bringing you more stories that support dreams and spread hope.