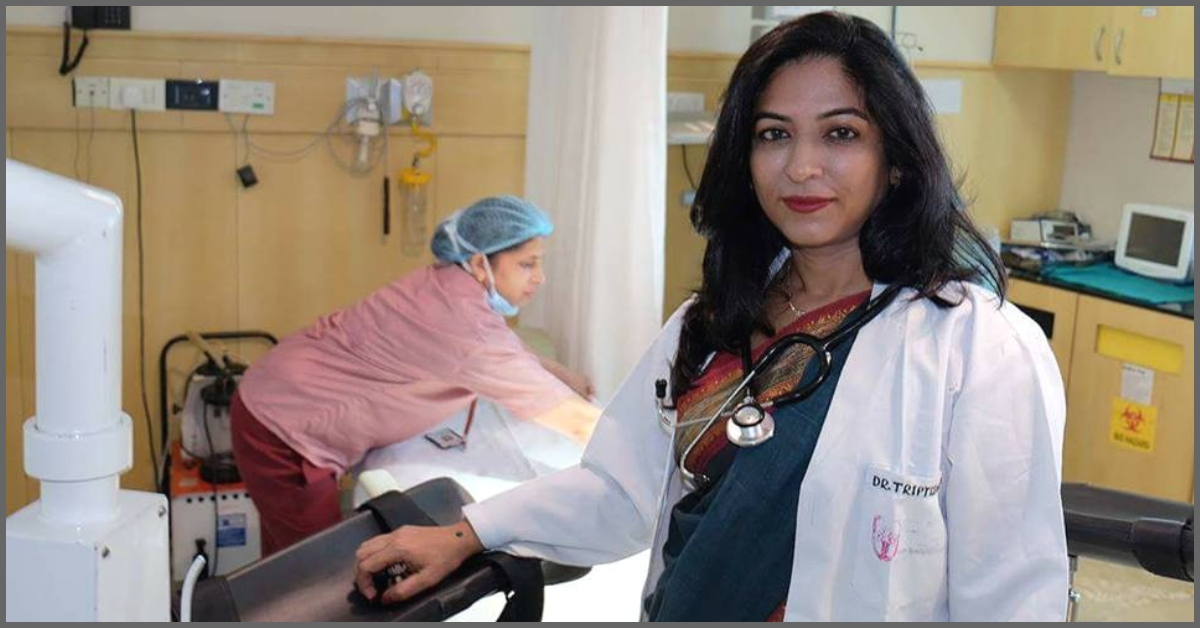 While literature abounds with books on the lives of engineers, IIT students, lawyers, politicians, sportspersons, soldiers, there were very few that told the story of doctors.
Two years ago, I came up with my first book, Chronicles of a Gynaecologist. A woman-centric book, it focused on two sections of the society I fought passionately for – women and doctors.
They suffered from stereotypes, and I wanted people to know the harsh realities behind the closed sanitised walls of a hospital or their seemingly simpler lives.
Although the book received critical acclaim, my mission was far from over.
Why?
The doctor-patient relationship is on a downfall, leading to a deficit in respect and trust.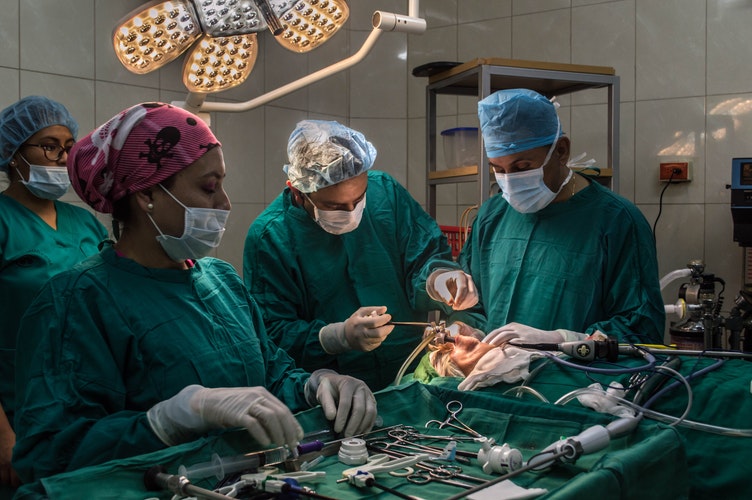 Picture for representation only. Source: Unsplash
While most professions deal with machines and technologies, medicine is the only profession that deals with human beings. The human body is not a computer and does not follow set rules. It still abounds with mystery, and though we have been successful in deciphering it to an extent, we are far from decoding all the secrets of this masterpiece.
A dark manifestation of this issue is the state of Indian doctors. While Indian doctors have been winning accolades worldwide for their exemplary work, they have been facing a lot of hostility at home.
Lately, there has been an unprecedented rise of violence against doctors. According to a study by the Indian Medical Association, over 75% of doctors have faced violence at work.
A lady doctor in Tuticorin was killed by the husband of a pregnant woman who was admitted in a serious condition. She was referred to another hospital but died before she could be shifted. The husband entered the consultation chamber of the lady doctor with three accomplices and attacked her with a sword.
In 2014, in Mansa district of Punjab, a doctor's clinic was burnt down following the death of a boy who was referred to a tertiary hospital but died.
One of the factors that contribute to this poor image of doctors is the sensationalisation of every news item, often ignoring the crucial details that would otherwise exonerate a doctor in an incident of alleged medical negligence.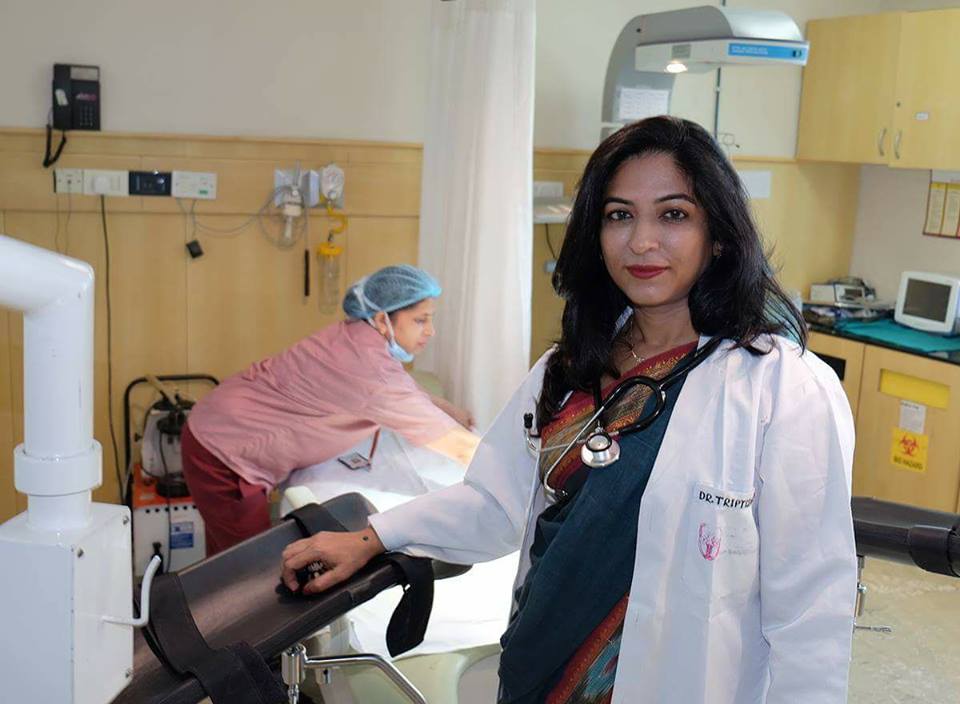 Suspicious, non-trusting patients put doctors on guard. And defensive, fearful doctors are not in the best interests of a country that still suffers from the deficit of doctors. There is an immediate need to improve this relationship.
One way of doing so is to increase awareness about the journey of medical students, which in turn, can increase empathy towards the medical fraternity. The public needs to be made aware of how medical students survive in redundant infrastructure, poor resources, the hostile environment of unreasonable expectations from society, yet stay strong and compassionate.
---
Also Read: One Doctor Looks Back at 7 Decades of Progress Made in India's Rapidly Changing Medical Field
---
I looked for a book that would tell people about the making of a doctor. But I did not find any.
While literature abounds with books on the lives of engineers, IIT students, lawyers, politicians, sportspersons, soldiers, there were very few that told the story of doctors.
This was despite the number of years that medical students give to their profession. It easily takes up to ten years to become a specialist. It takes two more years to become a super-specialist and a couple more years for practical training.
Adding to their woes are the inhuman duty hours, pathetic living conditions and poor infrastructure in government hospitals. Reeling under the crisis, a medical student is expected to provide exemplary medical service, while appearing for the toughest and most competitive exams in the country.
This inspired me to write about the world of medicine. And so, my new book was born.
In the process, I remembered my own journey; the patients who had taught me beyond books, the seniors who had held my hands, the juniors who had stood by me, the tiffs with the administration, the family members who got sidelined.
The tea breaks, the sleep-deprived nights, and the first cry; they all came rushing through.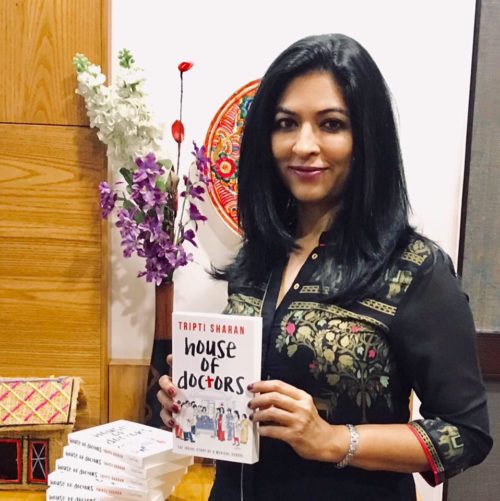 I relived my pain on losing a patient to severe haemorrhage just after she had delivered her baby.
Medicine had its lows but there was no high greater than saving lives – and many were saved. It all brought a whimsical smile.
Obstetrics was a tough and demanding branch, fraught with litigations. There was money, but it came at a cost. Most gynaecologists paid it with their time. No wonder many young doctors were now opting for safer pastures, which gave them a better quality of life. And I also remembered the challenges we faced as women in our learning years.
Barring gynaecology and obstetrics, every other department was presumably about "brains". Probably it was about being a 'women's department' and therefore suffered from gender insensitivity. The reality was so very different.
We learnt the harsh realities of the society when we saw pregnant women succumb to preventable diseases such as anaemia, even as their husbands and relatives refused to donate blood for them.
This was a world that challenged us as we struggled with stereotypes and misogyny. It frustrated as much with prejudices and the social bigotry as the fury wrecked by anaemia, haemorrhage, eclampsia and unsafe abortions. The pain of seeing young lives lost to preventable diseases left deep scars.
And then another memory arose – my night duties!
There was something so comforting about seeing the hospitals at night, swathed in yellow light, minus the hustle and bustle of the day. With relatives gone home and most patients resting, the emergency staff beating their biological clock and still looking energetic, the building looked almost inviting.
At times, the peace and serenity belied the tensions underneath as if the hospital also wanted to forget its turbulent activities and sleep over its daylong turmoil. And, as one welcomed 'life' in the early hours after the night had 'laboured' long enough, nothing could beat the morning cup of tea!
We were the house surgeons, the anonymous faces in a 'house of doctors', straight in the line of fire from a 'house of patients'.
---
You May Also Like: A Doctor's Take on Male Impotence: Why We Need to Talk About a Taboo That's Killing Futures
---
And then, I recalled the feeling of pride, as the young medicos took baby steps, revelled in their profession, fluttered their wings to herald the birth of a new avatar…a doctor!
I entered again, the 'House of doctors'.
You can buy 'House of Doctors' here.
Tell Us More
We bring stories straight from the heart of India, to inspire millions and create a wave of impact. Our positive movement is growing bigger everyday, and we would love for you to join it.
Please contribute whatever you can, every little penny helps our team in bringing you more stories that support dreams and spread hope.