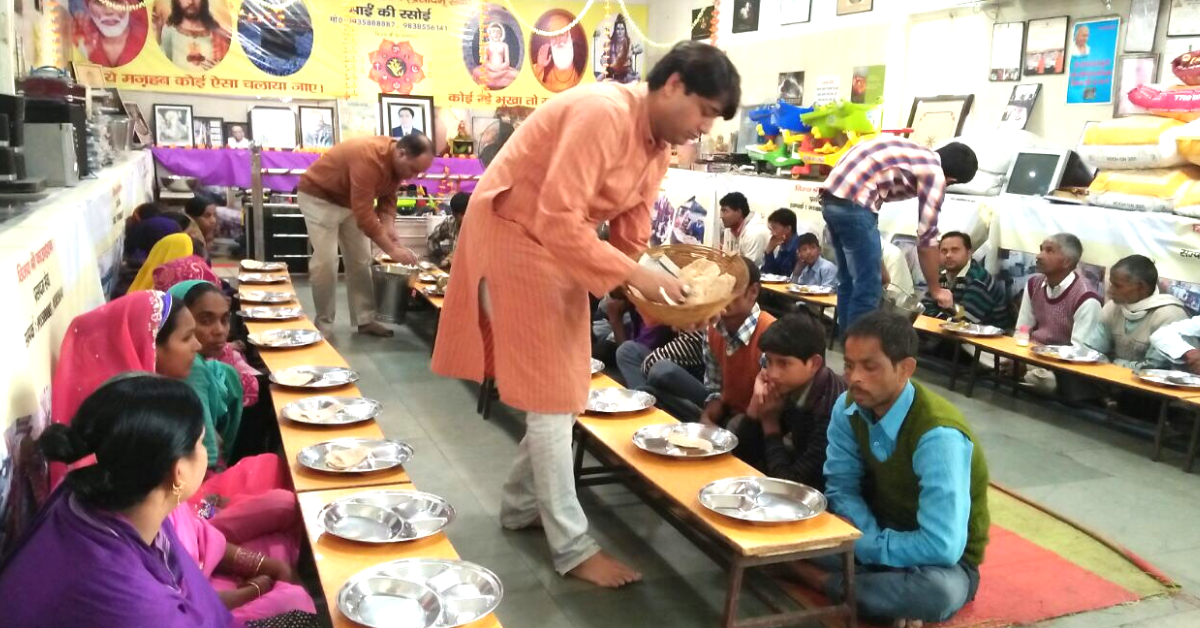 "I did whatever it took in the beginning. I ran a tea stall for a while, and with the money I made, I started something new and so on. People in worse situations came to me, and that kept me going."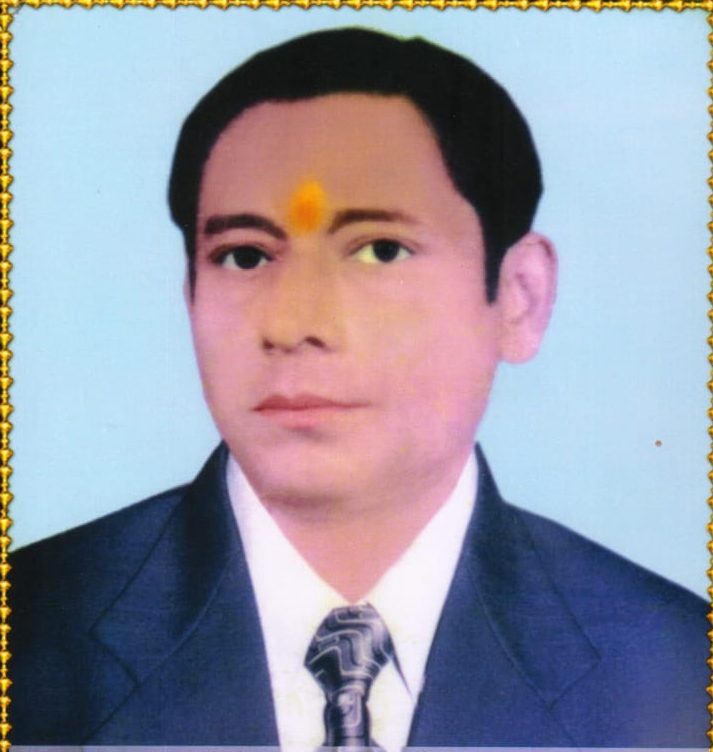 It was the loss of his father that made Vishal Singh question many of his life decisions. Through the illness, he saw the ups and downs of the family. From leading comfortable lives, there came days when there was no money to even buy food.
In conversation with The Better India, Vishal Singh shares how he founded Vijay Shri Foundation, named after his father, to provide food for hospital attendants in Lucknow.
"I have experienced what it is like to go to bed on an empty stomach night after night. It was almost 14 years ago that my father was admitted into a hospital in Gurugram. I remember sitting there beside him and thinking about many others, who like me, would be going to bed hungry. I wanted to do something, and my father's death pushed me forward," he says, sincerely.
The beginnings
Soon after his father's demise, Vishal moved to Lucknow, where his sister was married. There, he started looking for ways to help those less fortunate than him.
He recalls, "I did whatever it took in the beginning. I ran a tea stall for a while, and with the money I made, I started something new and so on."
"People in worse situations came to me, and that kept me going."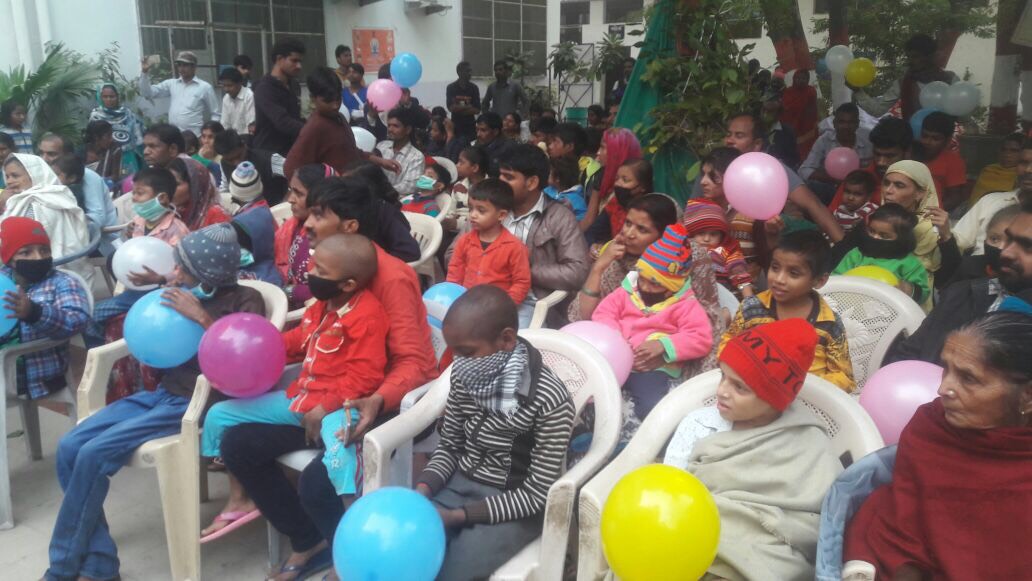 He speaks about a time when he started making and selling candles. It did well enough for him to start cooking at home for a limited number of attendants in a hospital in Lucknow.
Under a banyan tree
Balrampur Hospital in Lucknow has a big banyan tree, under which, Vishal would set up the food. From 1-3 pm each day, attendants of poor patients were fed a wholesome, nutritious meal.
Vishal says, "The hospital provides food only for the patients, while their attendants are left to fend for themselves. The cost of being admitted is so high that there is often no money left."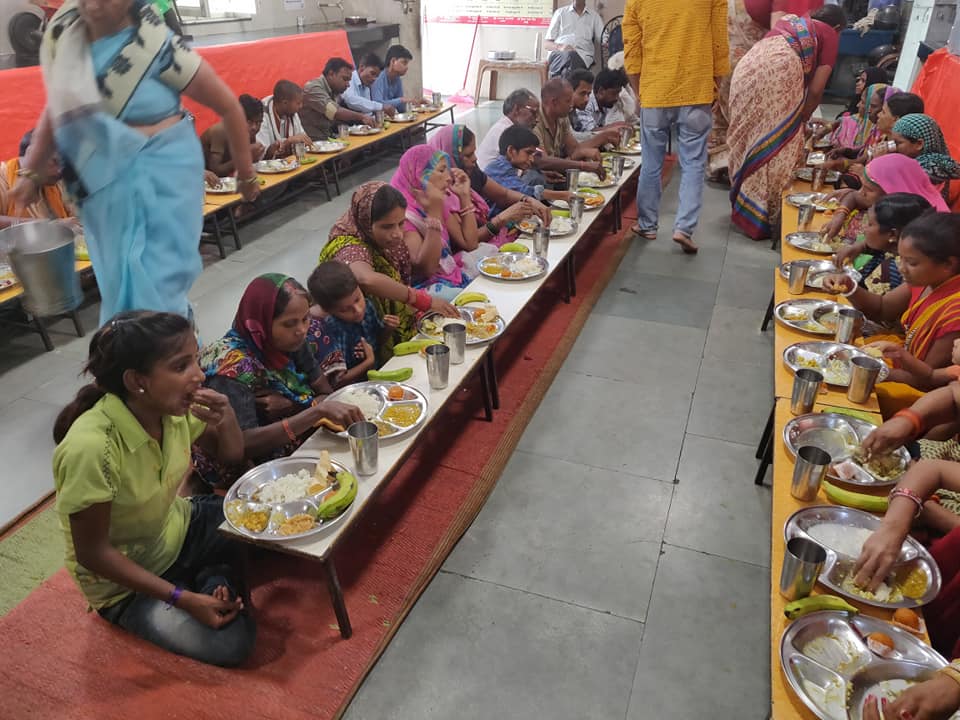 He urges us to visit the lunch site one day, just to see the happiness that the food brings to their faces. He says, "Being in the hospital with someone who is unwell is already very sad. On top of that, if you are unable to get even one good meal a day, it is terrible. This is the least I can do."
11 years and counting
It's been over a decade that Vishal has been feeding the attendants. He started at the Balrampur Hospital and now, runs a free kitchen at King George's Medical University, and another at Ram Manohar Lohia Hospital.
He says, "We do not accept monetary contributions; it helps in being transparent as well. We encourage people to contribute raw material that we need for the cooking. In very few instances when people are in other places and can only contribute financially, we ask them to send us the money into the account we have set up."
There is complete transparency in the manner in which the food is served as well.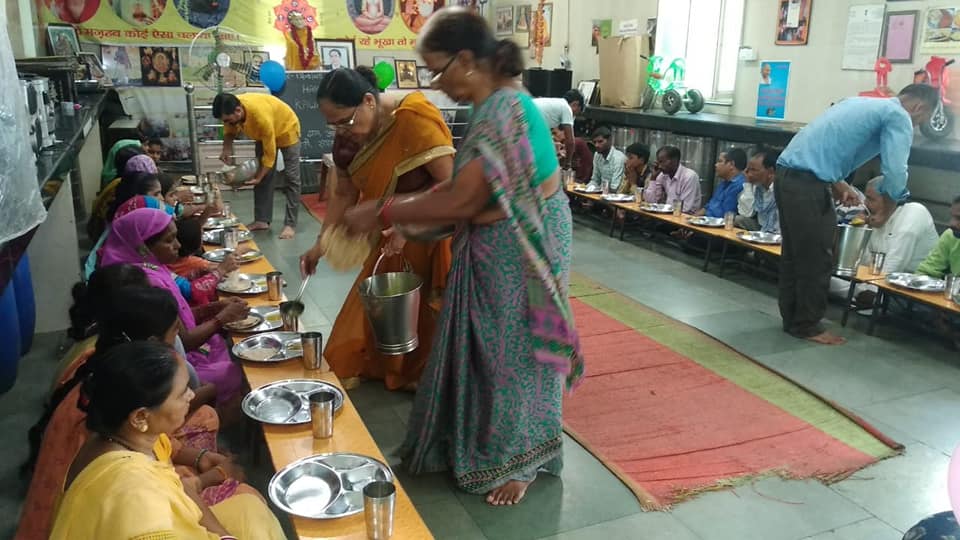 Each morning, at the said hospitals, the medical staff hand over 250 coupons to the attendants who need it the most. The attendants then line up to show their coupons and have their lunch.
There have been close to 6 lakh attendants who have been fed at the King George's Medical University alone.
Food–a great equaliser
"Feeding all those who come to us is important to us; what's even more important, is how we do it. I have seen various people serve food for the sake of doing so; very often the rotis would just be flung at the receivers, so I was sure I would never do that," he shares.
Vishal ensures that each person has a good meal and leaves satisfied. "Nutritious food served with love–that's my motto. In fact, one will never even imagine that this is the food served outside a hospital, as it is always so tasty," he says, with pride.
A regular meal comprises–roti/poori, dal, sabzi, rice, salad, papad, chutney, and a sweet.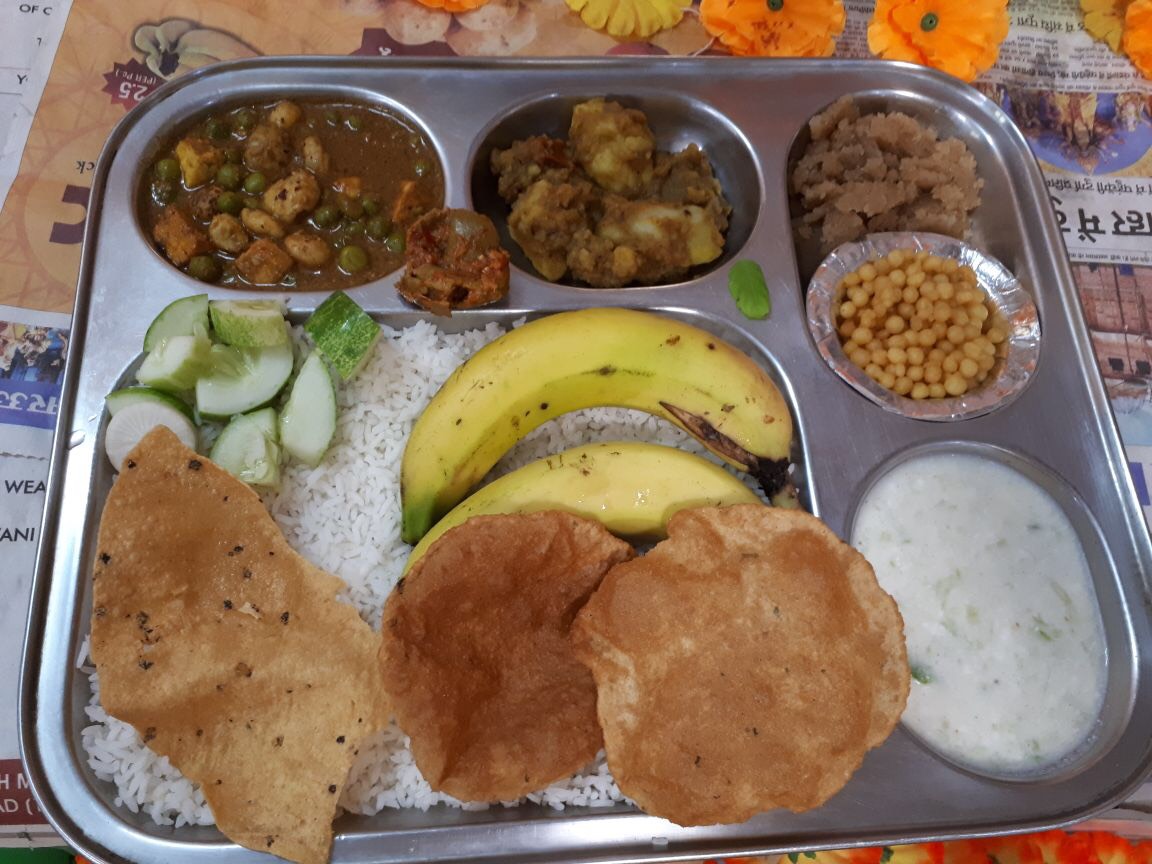 He says, "The little time they spend outside the hospital eating, is a time when we want them to forget all their troubles and feel like kings."
Way forward
Vishal is hopeful of constructing a centralised kitchen so that he can feed many more people. "As of now, this is a one-man-show, but I get a lot of help from various quarters. I would be happy if this model can be replicated in other states as well. My aim is that no attendant waiting beside someone in the hospital should ever be hungry," he says.
If you wish to contribute in any way, contact Vishal on +91-9935888887 or visit his Facebook page.
(Edited by Shruti Singhal)
---
You May Also Like: This Kolkata School Got Its Students To Run a Food ATM That Feeds 150 Kids A Day!
---
Like this story? Or have something to share?
Write to us: contact@thebetterindia.com
Connect with us on Facebook and Twitter.