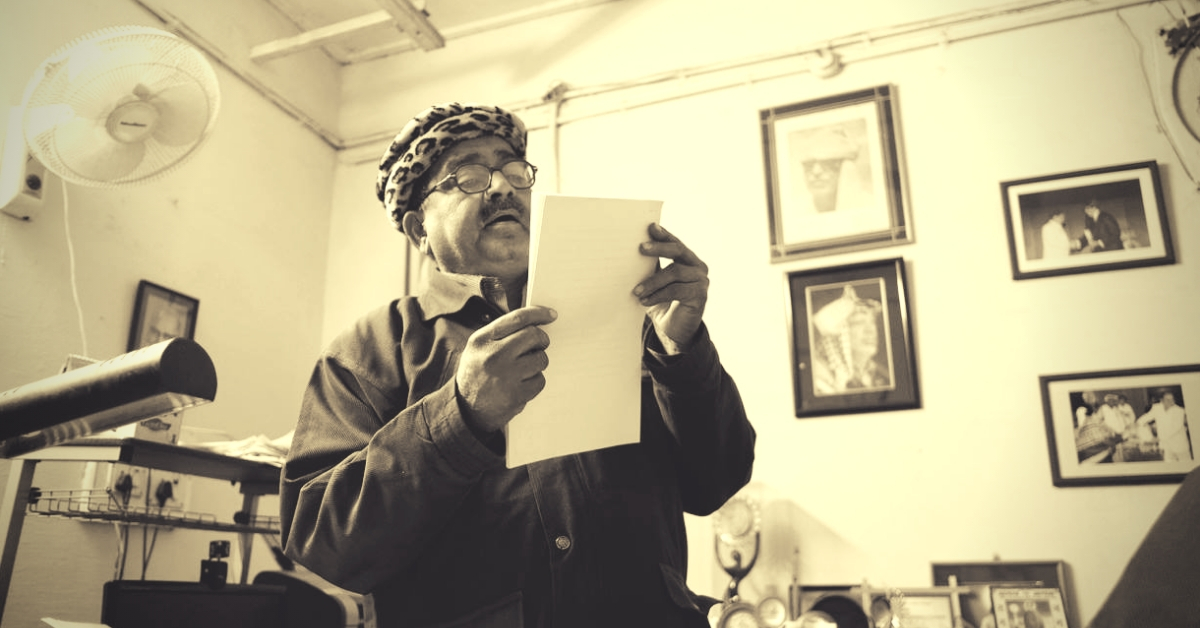 'Jabbar bhai' lost his mother, father and brother to the world's worst industrial accident. He himself suffered lung fibrosis and lost 50% of his vision. But he never stopped fighting. #ForgottenHeroes #BhopalGasTragedy
For Abdul Jabbar, two consecutive nights of December 1984—December 2 and 3—will forever remain etched in his memory. The construction worker, who was also an activist in his spare time in the Rajendra Nagar locality of Bhopal, Madhya Pradesh, was asleep at his home when 27 tonnes of deadly Methyl Isocyanate (MIC) gas leaked from the nearby Union Carbide India Ltd plant.
This industrial disaster has killed nearly 20,000 people since that night according to some unofficial estimates, of which 3,000 died instantly, while lakhs remain severely disabled suffering from debilitating conditions like lung cancer, kidney and liver failure and eye disorders.
Jabbar was a quiet, yet confident 28-year-old at the time of the Bhopal Gas Tragedy. When the strong smell emanating from the MIC gas made its way into Jabbar's house, he picked up his mother, started his scooter and drove on for almost 40 km to keep her in a safe place. "We ran 40 kms away from Bhopal to Abdullah Ganj to save our lives. It was the day when humans ran in desperation," he told Two Circles, an online publication.
Despite taking his mother to safety, the damage was done. He soon lost his mother, father and an elder brother to the after-effects of this disaster. Even he did not escape the after effects of this lethal leak, suffering lung fibrosis and losing vision in both eyes by half.
When Jabbar returned to see the fallout of what had happened on the streets of his locality later that night, he saw dead bodies strewn everywhere—a scene straight out of the apocalypse. This soft-spoken and unassuming man was filled with rage at the sight of his people suffering.
How he has channelled that anger for more than three decades, is a story ever Indian must know.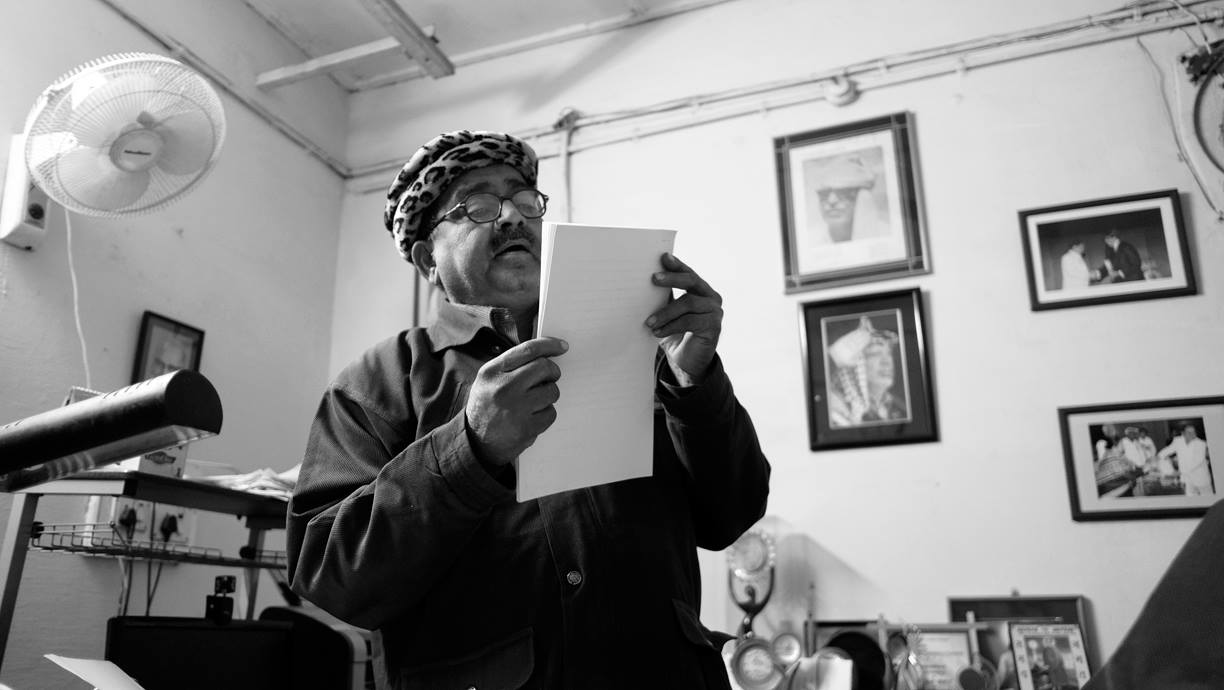 He began by taking the injured to the local government hospital for treatment while assisting in the process of taking dead bodies away for their post-mortem.
Nearly three years later in 1987, he started the Bhopal Gas Peedit Mahila Udyog Sangathan (Bhopal Gas Female Victims' Association), an advocacy group for the victims, survivors and their families, conducting organised demonstrations seeking not merely allowances and compensation, particularly for widows who lost their loved ones to the disaster, but also employment opportunities.
"I started this campaign from my locality when I witnessed injustice around me. Politicians who were beneficiaries of carbide corruption were not coming forward to help us. So, we the victims had to take matters in our hands," he tells Two Circles. His first campaign slogan was the famous "Khairat nahi, rozgar chahiye" (We don't require charity, we want jobs) for the victims and survivors depending on their individual capacity for work instead of mere rations.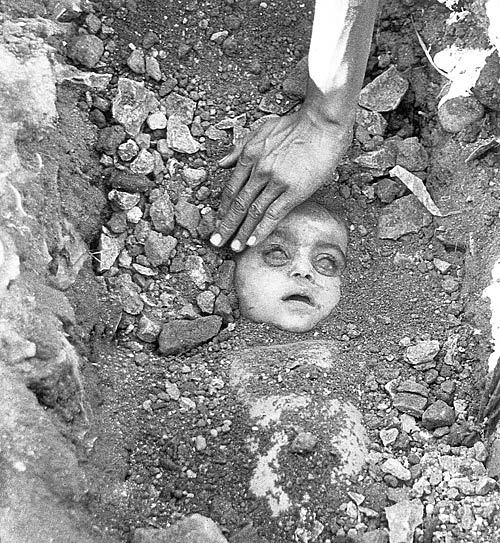 He wasn't satisfied with the minimal amounts of cereal and milk for the victims being distributed by the government, A pyrrhic victory of sorts came in 1989 when the Union government reached a meagre $470 million settlement with Union Carbidem which the Supreme Court agreed with, besides recognising only 105,000 victims for compensation. More than a decade later, however, the same court ordered the government of the day to disburse a further Rs 1,503 crore and admitted that there were over 570,000 claimants who were to be compensated.
For more than three decades, Jabbar has gone around conducting protests and filing court petitions seeking greater medical rehabilitation for victims, and the prosecution of local Union Carbide officials. If Jabbar and his like didn't make all that noise, many of the victims and survivors would have gotten nothing.
Beyond the daily battles he wages on the streets and courts, he also started a skill development centre for those suffering from serious medical ailments. Thanks to the Swabhiman Kendra (self-respect centre) he started, more than 5000 women have jobs today.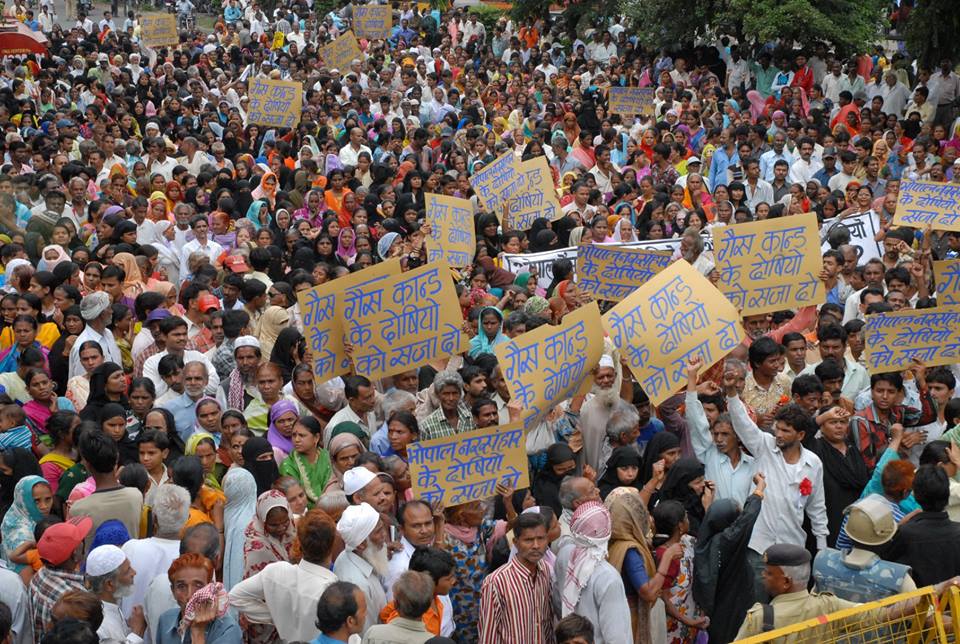 "It angered me to see the government distributing milk and ration, but not employment. It was crippling them," he told Livemint.
Beyond these herculean efforts, however, Jabbar ensures that the public's memory of this horrific incident, how its victims continue to suffer today and the government's inability to hold those responsible accountable, particularly its decision to let Warren Anderson, the chairman of Union Carbide Corporation, escape the country, remains fresh and alive.
Every Saturday, he organises weekly meetings at the Yadgan-e-Shahjahani Park to keep the victims going. Keeping public memory alive is a critical feature of Jabbar's activism.
"[The] Bhopal gas disaster's responsibility doesn't just lie with Union carbide alone. [The] state government was equally responsible for giving permission for setting up a poisonous chemical plant in the heart of the city and, on top of it, not monitoring the dangerous plant.
[The] Central Government was responsible for giving immunity to Union Carbide officials and aiding their escape from the country. But none of the three parties [is] ready to accept any responsibility, as if it was the victims' fault for inhaling the gas," he tells Two Circles.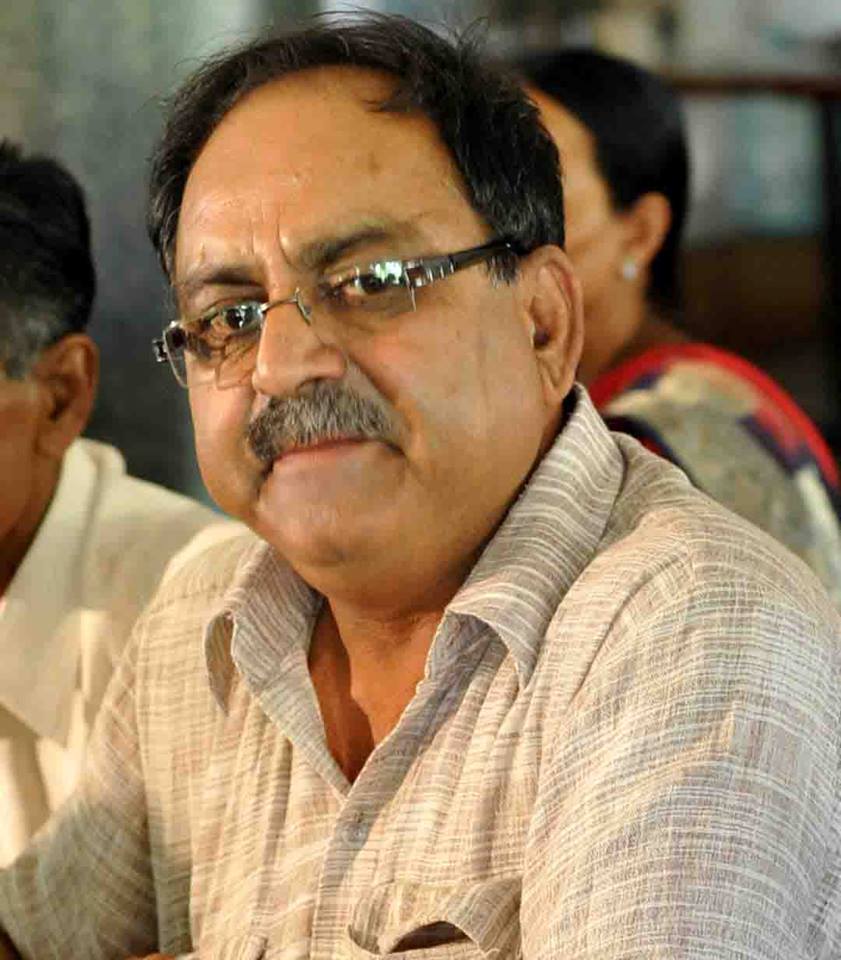 Till this day, he continues to fight for better compensation, medical, environmental (toxic chemicals that are still contaminating groundwater) and economic rehabilitation for the victims and survivors, believing that governments both at the State and Central level have done very little.
The Bhopal Gas Tragedy isn't one of the darkest chapters of Post-Independence India merely because of the human tragedy itself, but also because successive governments abandoned their own people to serve other interests. According to this news report, five to six lives are lost every day even today as a result of the leak's after effects. Generations have been scarred by it.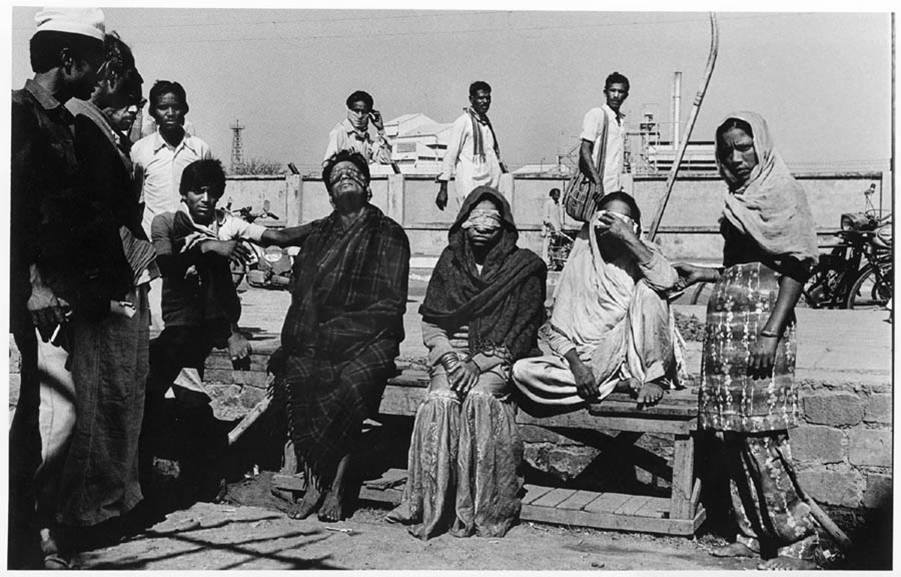 "Our politicians are spineless. Even as 34 years have passed since the tragedy took place, no one stands by us. As a result, the gas-hit are leading a miserable life. So, this time we have planned to ask for compensation on notary." Jabbar told News Click while the state of Madhya Pradesh was in campaign mode for Assembly elections.
In fact, citizen groups asked candidates contesting elections particularly in areas of the city most affected by the Bhopal Gas Tragedy, for a notarised pledge promising compensation, failing which they will take legal action against them.
Also Read: Meet IPS Officer Sadanand Date, 26/11 Hero Behind Mumbai's Anti-Terror Cells
"The personal cost has been great: one broken marriage and a struggle to pay bills, while the Bhopal leak damaged both his eyes and his lungs. Yet he (Jabbar) continues to show an unassuming nobility, tending to victims rather than MPs or press, and giving his all to an often-forgotten fight," says this Guardian profile of Abdul Jabbar.
While successive governments may have failed the survivors and victims, Jabbar and many of his ilk aren't yet quite willing to give up their fight.
(Edited by Gayatri Mishra)
Like this story? Or have something to share? Write to us: contact@thebetterindia.com, or connect with us on Facebook and Twitter.
We bring stories straight from the heart of India, to inspire millions and create a wave of impact. Our positive movement is growing bigger everyday, and we would love for you to join it.
Please contribute whatever you can, every little penny helps our team in bringing you more stories that support dreams and spread hope.