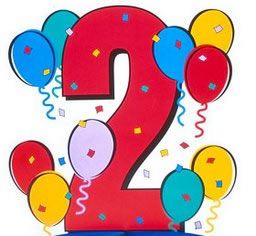 Today, The Better India completes 2 years of its existence. What started as a personal quest for positive news is now shaping up into a media organization covering some wonderful stories of courage, entrepreneurship, compassion and development. For this, we would like to pause here and thank you, our reader, for encouraging us and showing us that we were not the only ones who wanted an alternative view of life around us.
We would also like to thank the following:
All the readers (yeah, once again!) who believed in our vision and helped us by referring to individuals and organizations that are bringing about a change.
The fantastic organizations and individuals who are working relentlessly to bring about a difference in our society, community and environment.
Dr. Sandeep Kochar who, even though he didn't know us, flew down to Bangalore all the way from the USA to meet us and help us in our endeavors! You can read his experience here.
MAM movies for inviting us over to IIM-A, where we addressed an esteemed gathering and showcased this initiative.
Sowmya, a regular reader with a visual challenge, who was inspired by the article "Blind with Camera" to follow her dream of pursuing photography.
The hundreds of readers who write to us regularly with kind words of appreciation. It really helps us to keep going!
The freelance journalists who have contributed guest articles and added new perspectives to this site.
Our Twitter followers for spreading the word about every article lightning fast. Also for offering to help us get our own logo (which is due to come out soon!)
It has been a wonderful 2 years of trying to practice positive journalism. As we reflect back, we would like to feature some of our favourite articles:
We are loving this discovery of the better India, we hope so are you.
We at The Better India want to showcase everything that is working in this country. By using the power of constructive journalism, we want to change India – one story at a time. If you read us, like us and want this positive movement to grow, then do consider supporting us via the following buttons.
Please read these FAQs before contributing.