More than 4700 km from India, in Azerbaijan, a country on the crossroads of Eastern Europe and Western Asia, is an ancient 'fire temple' with the words "Shri Ganeshaya Namah" inscribed on its walls.
A Sanskrit quote about a Hindu deity in a former Soviet nation with a Muslim majority is not what you'd expect and here is the fascinating story of how two religions from India influenced this 500-year-old temple.
Roughly from the 5th to the 15th Century, Indian merchants were travelling throughout Central and South East Asia for trade.
Many from what is now the state of Punjab travelled thousands of miles to Baku, the capital of Azerbaijan in search of trade opportunities.
The country was a part of the Silk Route connecting Asian and European traders – but that wasn't all.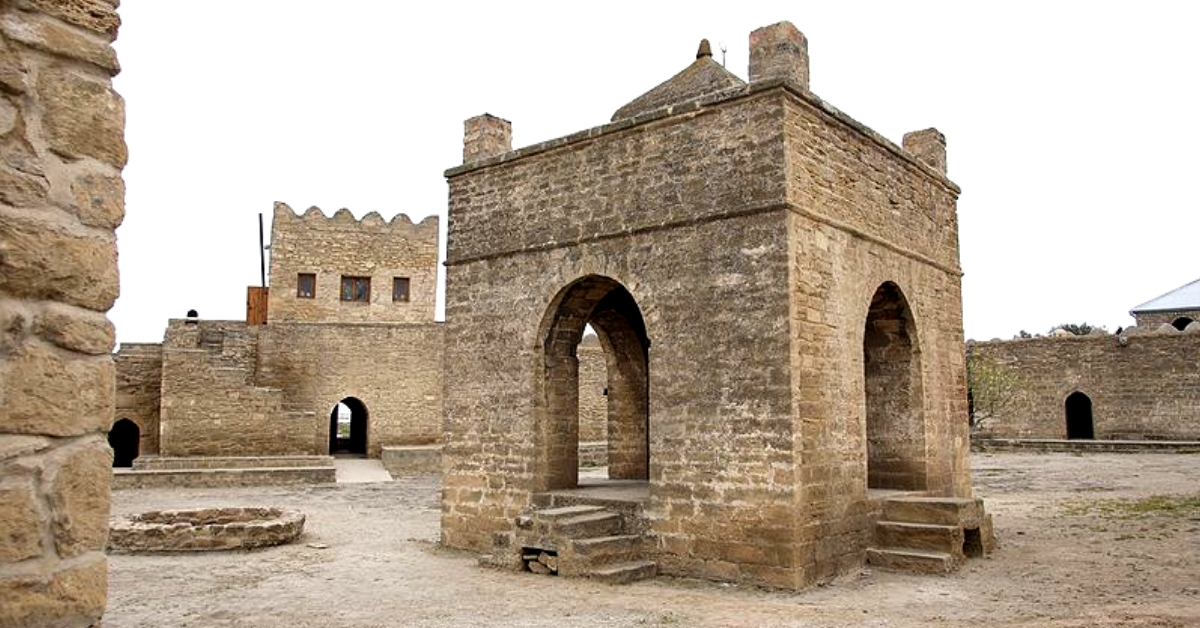 Indian merchants had also heard the legend of the "burning earth" and "eternal flames" in Azerbaijan and would travel across countries to witness this.
"The temple of Ateshgah, 15 km from the Azeri capital, is among the several reminders of India's close ties with the region straddling the Caspian Sea. An inscription in Sanskrit above the narrow arched entrance to this monument is the first striking assertion of Azerbaijan's historical ties with India," writes Atul Aneja, a writer and a journalist.
Ateshgah, the fire temple, is barely 20 km to the east of the Baku and it is here that Indian trade relations show real influence.
From as early as the 7th century, the temple of "eternal flames" was worshipped by the local Zoroastrians.
"Atah" is the Persian word for fire and Ateshgah is derived from this. Powered by natural gases that leaked through seven holes in the rocky surfaces on which this structure is built, a fire burnt indefinitely, giving the temple its name.
In the late 16th and early 17th century, Azerbaijan saw a rise in Hindu and Sikh pilgrims mainly because they, like the Zoroastrians who lived in Azerbaijan at the time, worshipped fire.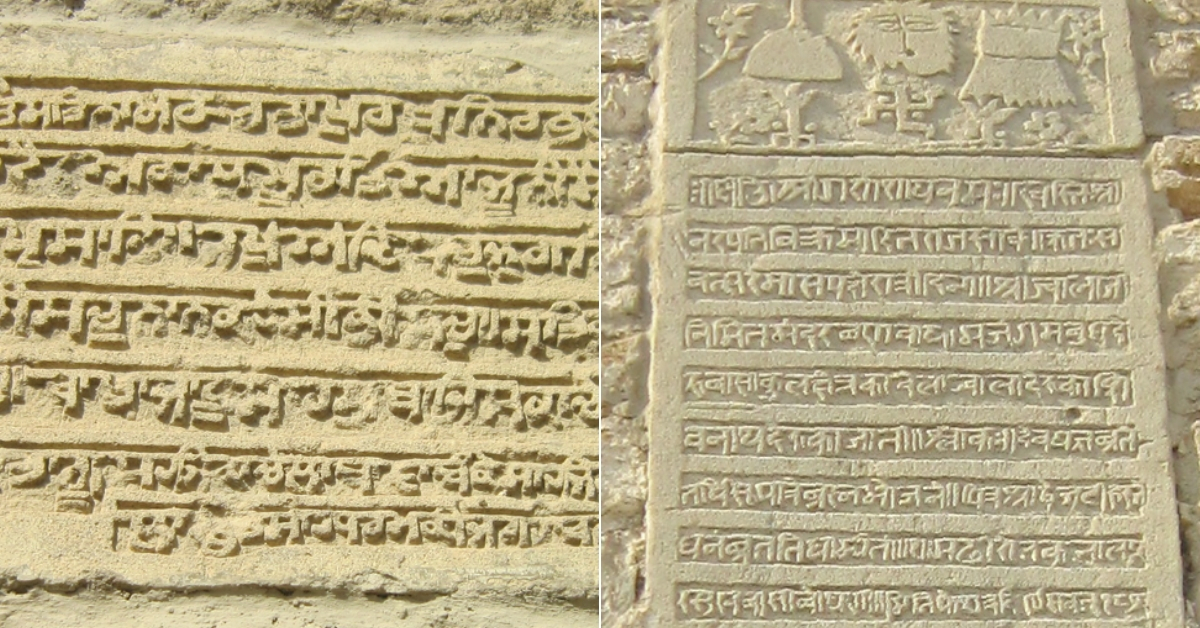 As Indian Hindu and Sikh merchants travelled to Ateshgah, it also started coming under their influence.
Although the old remains of the temple existed from as early as the 7th century, a new structure was built over it.
A trident (Trishula) is mounted atop the structure – a distinctly Hindu sacred symbol. And although some scholars argue that it is a Zoroastrian symbol of good thoughts, words and deeds, other reports show other evidence of Indian influences in the East European country.
Some of these reports point towards religious beliefs that show heavy influence from Indian religions.
"These [religious beliefs], with a few alterations, are still maintained by some of the posterity of the ancient Indians and Persians, who are called Gebers or Gaurs, and are very zealous in preserving the religion of their ancestors; particularly in regard to their veneration for the element of fire," is one such report recorded in Jonas Hanway's book, An Historical Account of the British Trade Over the Caspian Sea.
Gebers is what Zoroastrians are called in Persian and Gaurs is a Hindu and Sikh caste of priests.
AV Williams Jackson, a specialist on Indo-European languages, points to "typical features" like the attires that worshippers wore at Ateshgah, the fact that they had tilaks and followed vegetarian diets.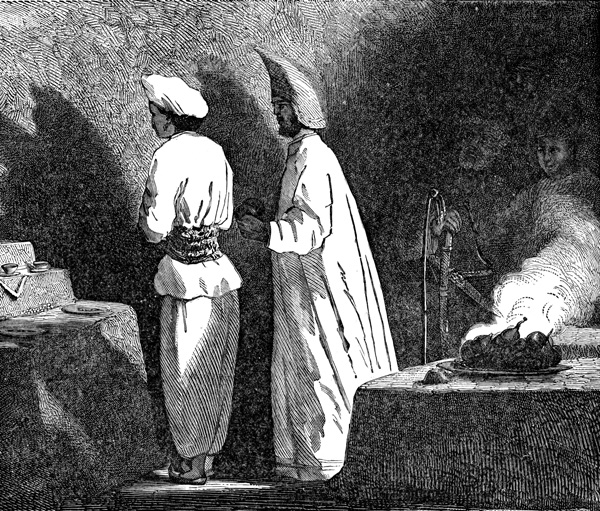 These, he clarifies are not typical of Zoroastrians but Indian.
Such influence also brought the believers to inscribe quotes in Sanskrit and Gurumukhi on the walls and entrances of the temple.
Except for one inscription that follows the Sanskrit inscription about Ganesha and Jwala Ji (the God of fire), all others are either in Sanskrit or Gurumukhi, all dating back to 1745.
---
You may also like: This Unique 6th Century Script Vanished From India But Is Still Preserved in Japan!
---
By the 19th century, Ateshgah had become a pilgrimage site for Parsis from Mumbai and other parts of India.
Extensive harvesting of natural gas since the late 19th century has depleted the reserves. When the 'eternal fire' died out in 1969, it also prompted Indian pilgrims to stop visiting.
The temple was officially declared a UNESCO World Heritage Site in 1998 and fire that you'll see if you visit Ateshgah now is powered by gas pipelines.
(Edited by Vinayak Hegde)
Like this story? Or have something to share?
Write to us: contact@thebetterindia.com
Connect with us on Facebook and Twitter.
We at The Better India want to showcase everything that is working in this country. By using the power of constructive journalism, we want to change India – one story at a time. If you read us, like us and want this positive movement to grow, then do consider supporting us via the following buttons.
Please read these FAQs before contributing.