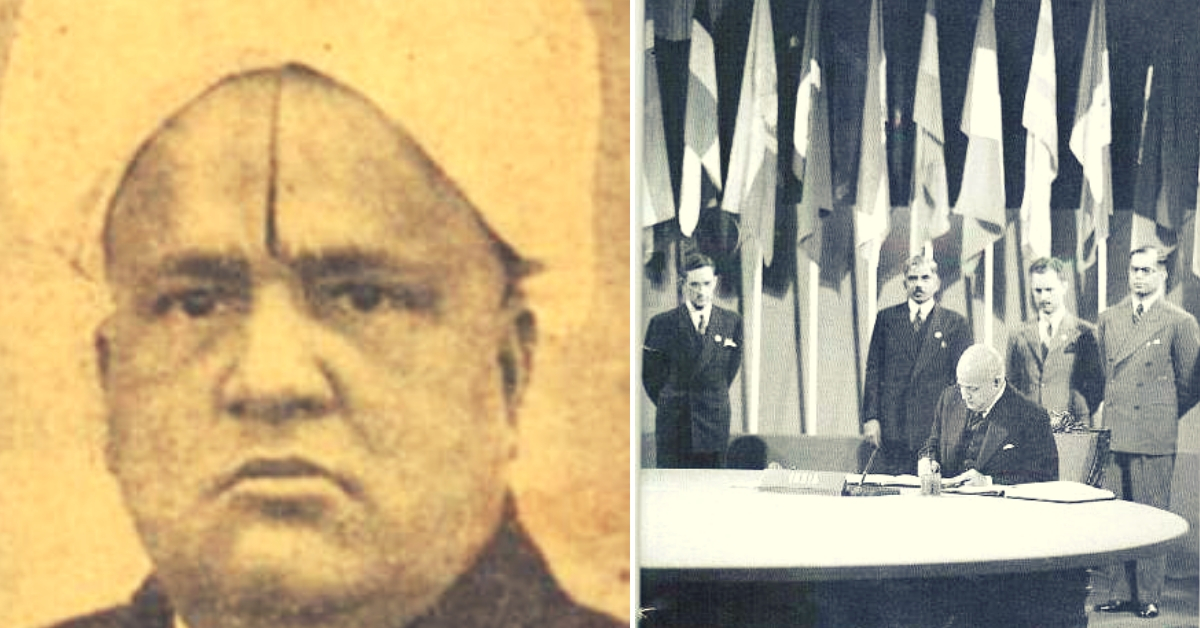 Once the Dewan of Baroda and PM of Jaipur, this unsung legend understood that India could only grow from her villages. #History #ForgottenHeroes
Mahatma Gandhi once said, "India is not Calcutta and Bombay; India lives in her seven hundred thousand villages."
Despite a massive spurt in urbanisation in the seven decades following Independence, nearly 70% of India does live in its villages.
This is a reality one of India's greatest public administrators and planners, vice president of Constituent Assembly and second vice-chairman of the erstwhile Planning Commission VT Krishnamachari recognised. For the former British-era civil servant, if India were to escape the stranglehold of poverty, her villages would have to lead the way.
Best known for leading the first democratically elected government's Community Development Programme, Krishnamachari was instrumental in establishing the framework based on which the institution of the Panchayati Raj would emerge.
Born into affluence on February 4, 1881, this son of a powerful landlord in Vangal village, Karur district, graduated from the famous Presidency College, Madras. After completing his studies, Krishnamachari qualified for the Indian Civil Service (ICS).
By any standard, his career in the ICS was successful, serving key positions–Dewan of Baroda (1927 to 1944) and Prime Minister of Jaipur state (1946 to 1949).
During his long tenure as Dewan, he was also a member of the Committee of Ministers, Chamber of Indian Princes (1941 to 1944), convincing the princely states to the join the Indian Union.
He also served a four-year tenure as a member of the Reserve Bank Committee (1930 to 1934).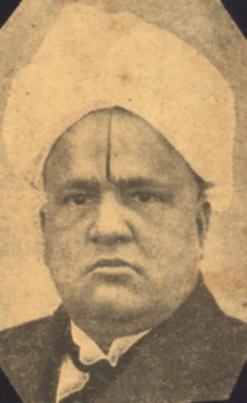 In the mid-1930s, Mahatma Gandhi was developing his ideas for nation building ('social experiments') from Sevagram village in modern-day Maharashtra. He had a special focus on the rural economy, education, health and sanitation. Meanwhile, Krishnamachari was also undertaking his own rural reconstruction project as Dewan of Baroda Province.
"The plan stressed on comprehensive improvements of programme related with all aspects of rural life. It also documented the role of panchayats as local leaders and promoters of change, with schools and cooperatives as centres of activities. VT Krishnamachari believed that a programme of rural reconstruction was necessary to increase supplementary activities to promote agricultural production and that programme must be a part of a broader programme. True that these earlier attempts were not called 'Community Development' or 'Rural Development' but in essence, their aim was the same i.e. helping people to help themselves, which are the fundamental principles of 'Rural Development'," according to scholar ED Setty .
The emphasis on greater decentralisation of power and resting it with village panchayats for the purpose of rural development remain relevant even today.
In fact, one could even make the argument that his ideas on rural development closely mirrored Gandhi's grand vision of village republics.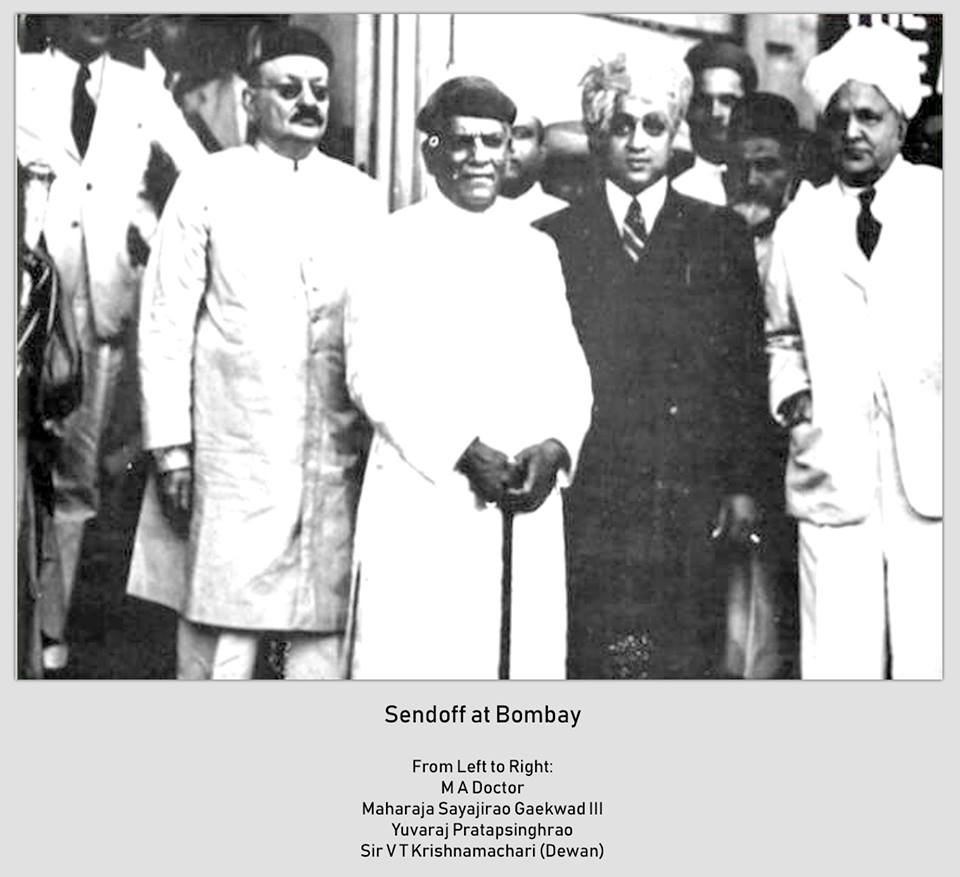 But this legendary administrator wasn't confined to rural development. Aside from serving as a delegate in all three Round Table Conferences (1930-32) on the subject of constitutional reforms for an impatient India desperate for freedom, he was also a delegate to the League of Nations (precursor to the United Nations) from 1934 to 1936.
His extensive experience in administration eventually saw Krishnamachari elected unopposed to the Constituent Assembly as Vice-President on April 28, 1948, once the princely state of Jaipur had acceded to India.
Overseeing the discussions that would go onto define the constitutional framework of modern India, Krishnamachari also sought to introduce a few major amendments.
As a votary of property rights, Krishnamachari opposed the idea of giving Parliament sweeping powers to acquire land or any property for defence-related requirements, particularly during peacetime.
He was dead against vesting the Indian state with arbitrary powers to requisition private land even in peacetime.
"The question is one of public policy—whether we want the power of requisitioning to be exercised in times of peace when there is no war or emergency. The object of this amendment is to prescribe that in times of peace, the ordinary Land Acquisition procedure should be used where lands are required for purposes of training and manoeuvres," he said during a discussion on August 22, 1947.
Unfortunately, this amendment saw very strong opposition, and Krishnamachari had little choice but to withdraw.
Another major amendment he sought to introduce was related to the powers of the provincial governments' vis-a-vis the Indian Union.
"We participate in all kinds of International Conferences…The power to implement the decisions taken at these Conferences…and other bodies must depend on whether the subject matter of that decision is a provincial or a Federal subject. My proposal is that if these decisions relate to provincial subjects, the consent of the province concerned should be taken before the decisions are implemented," he said.
In other words, State governments must have a greater say in implementing international agreements signed by the Union government with their counterparts abroad, particularly in the subjects fall under the State List. Once again, the overwhelming public support of greater centralisation took precedence, and his demands were rejected.
Nonetheless, his tenure as vice president oversaw critical deliberations that would go on to determine some of the key contours of the Indian Constitution.
Post-Independence, India's first Prime Minister Jawaharlal Nehru appointed Krishnamchari as vice-chairman of the erstwhile Planning Commission (now replaced by the NITI Aayog), replacing Gulzarilal Nanda.
According to veteran journalist Inder Malhotra, Nehru had appointed Krishnamachari as vice-chairman of the Planning Commission in 1952 because he had "better economic credentials" over his predecessor.
Krishnamachari took over the reins of the Planning Commission at a time when the pre-Independence era Grow More Food Campaign (started by the British colonial government following the disastrous Bengal Famine) was failing to deliver the necessary results. In fact, it was Krishnamachari himself who oversaw the Enquiry Committee set up to investigate its failures.
Thus, the Community Development Programme was born. Started in October 1952, "with 55 community development projects" each of which was "to cover three development blocks or 300 villages and population of about 3 lakh" writes Meeta Krishna in her book Poverty Alleviation and Rural Poor.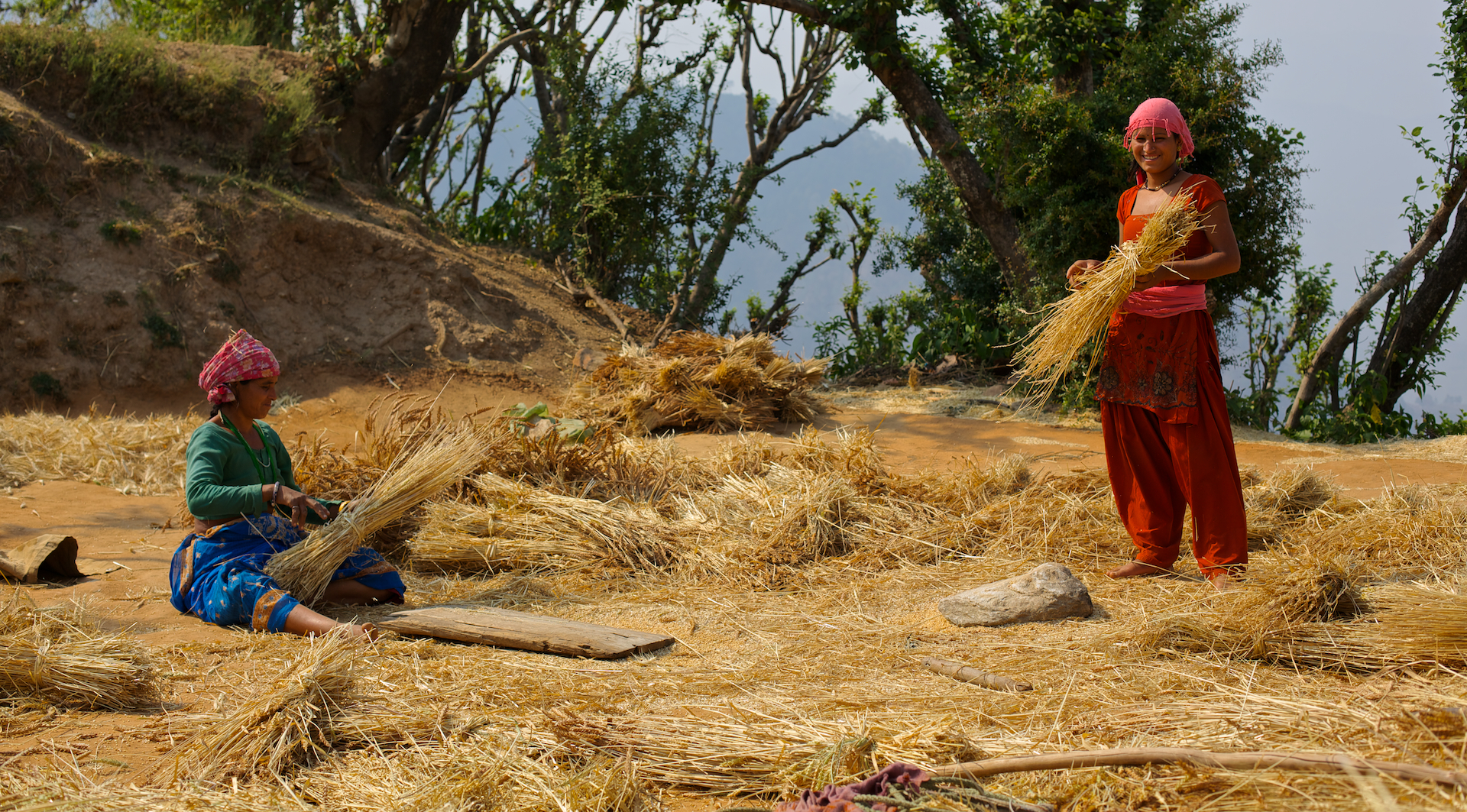 Among other things, its objectives include—raising agricultural production, enhancing rural education and health systems and institute a process of socio-cultural change that could positively overhaul the socio-economic life of people living in rural India.
"In the First Plan itself, some of the policies and perspectives for which this plan has a seminal interest came from him [Krishnamachari], notably community development," wrote Trilok Singh, a senior bureaucrat at the time and former secretary to Nehru.
"The foundation of any democratic structure in India," says VT Krishnamachari, "must be in the village, which is the oldest unit known in the country and has survived through many centuries."
Like Gandhi, he believed "owing to the life in the village communities and the measure of autonomy they enjoyed, that we achieved social cohesion and stability and succeeded in preserving our traditional cultural values over many centuries."
At the same time, however, he also understood that India's villages had to undergo a tremendous social transformation.
"The adoption of scientific methods in the widest sense by all rural families cannot be brought about without social transformation — changes in the traditional patterns of society and changes in attitudes and outlooks," he wrote.
On the programme itself, whose objectives centred on the idea of decentralization with a greater devolution of powers to the panchayats, utilisation of "local resources of manpower, material, talent" and "relying as little as possible on outside help", capacity building at a local level and envisioning local solutions for local problems.
Unfortunately, for Krishnamachari, he was working in a structure of government modelled on centralization.
Naturally, this endeavour did not take off with only 2.5% of rural families benefitting from it. However, what these ideas did was lay the groundwork for the subsequent establishment of the Panchayati Raj, a system of local rural governance, which was formalised only in 1992.
Following his tenure in the Planning Commission, he took over as the first chairman of the Indian Institute of Public Administration, a post he held from 1954 to 1963.
Also Read: Freedom Fighter's Small Change Transformed UN's Declaration of Human Rights
Anyone willing to learn more about public administration in India must read his books 'Fundamentals of Planning in India' and 'Planned Development and Efficient Administration'. His last major act in public life was as a Rajya Sabha member from the Indian National Congress before he passed away on February 14 1964, at the ripe old age of 83.
The legacy he leaves behind is one of a legendary public administration who oversaw monumental changes from colonial rule to Independence, and laid the groundwork for how India's villages can emerge out of the shadows of poverty.
Our leaders today can learn a little bit about governing India's villages from the man himself.
(Edited by Vinayak Hegde)
Like this story? Or have something to share? Write to us: contact@thebetterindia.com, or connect with us on Facebook and Twitter.
We bring stories straight from the heart of India, to inspire millions and create a wave of impact. Our positive movement is growing bigger everyday, and we would love for you to join it.
Please contribute whatever you can, every little penny helps our team in bringing you more stories that support dreams and spread hope.
Tell Us More