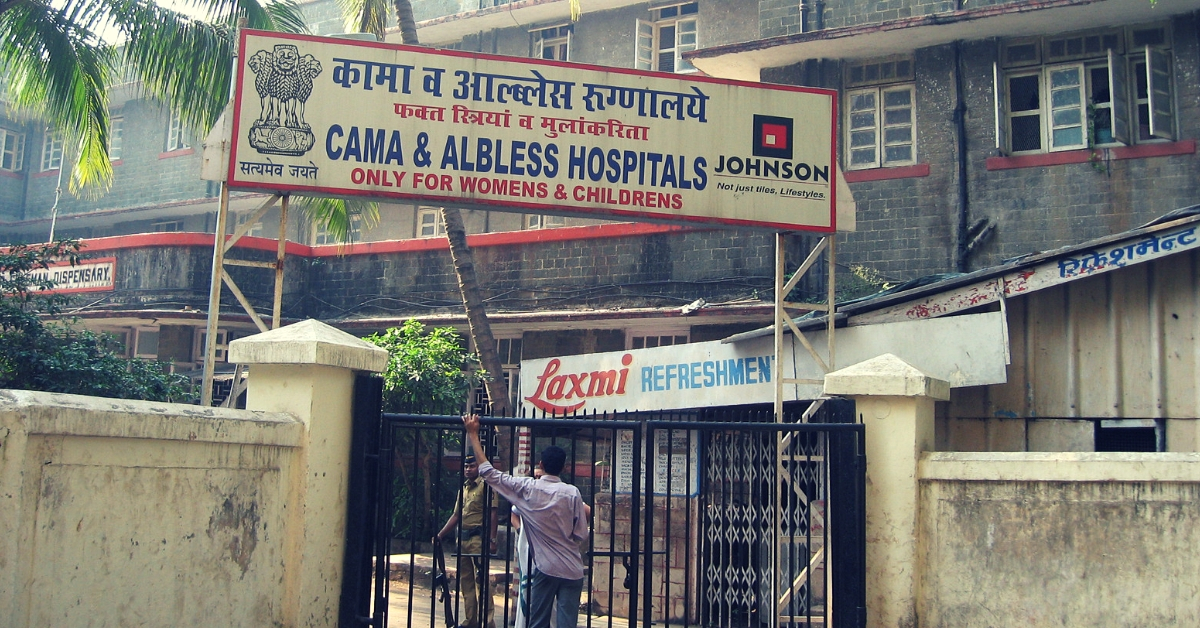 Rattled by the sight of the two lifeless bodies that lay in a pool of blood at the entrance, the staff nurse quickly ran and slammed the heavy double doors of the antenatal care ward.
---
Ten years after Mumbai experienced the life-changing terrorist attacks on 26/11, The Better India pays homage to the heroes who fought bravely that day and their efforts to rebuild afterwards. #IndiaRemembers
---
Date: 26th November, 2008.
Location: Cama and Albless Hospital for Women and Children, Mumbai.
Staff Nurse Anjali Kulthe was on night duty in the antenatal ward, in charge of about 20 women who were due to deliver their babies.
It was around this time that the staff nurse, through the window of her ward on the first floor, saw terrorists Ajmal Kasab and his tall partner, Abu Ismail.
The duo, who had jumped from the gate of the hospital at the rear-end, entered the premises and gunned down two guards, namely Bhanu Narkar and Baban Walu.
Rattled by the sight of the two lifeless bodies that lay in a pool of blood at the entrance, the staff nurse quickly ran and slammed the heavy double doors of the antenatal care ward.
The terrorists were sprinting up the floor. She moved all the pregnant women and some of their family members into a small pantry space at the far end of the ward.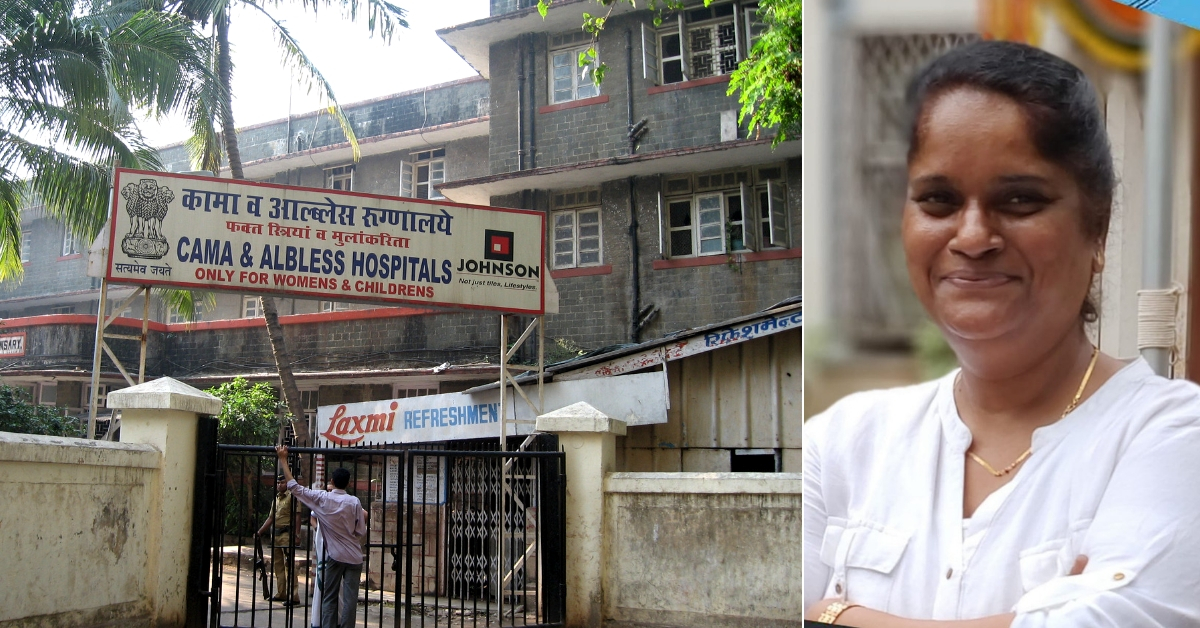 Speaking to Mid-Day, she recalls, "Ismail fired two bullets in our direction from the window. One bullet ricocheted off the wall and grazed an ayah's hand, due to which she started bleeding profusely."
But Anjali knew that her every move had to be calculated. If she wanted to save the women and their unborn children, she had to stay alive too. That night, the brave nurse risked her own life not once, but several times.
Once the terrorists had moved upwards, Anjali quickly alerted a doctor on duty, who dialled the police to seek help. She then rushed the ayah to the casualty ward to tend to her wounds.
The firing continued for over an hour, where the terrorists started throwing hand grenades at the police team that had arrived a little after 10 pm.
With every explosion, the building shuddered, keeping the patients and the staff on their toes.
Just as Anjali and the other staff hoped everything had ended, one of the patients in the ward came into labour.
A delay would have cost two lives. So Anjali decided to risk her own to help them.
The two armed men continued to wage terror on the terrace, holding several doctors hostage. Little did they know that there were a few dedicated staff, who despite being uncertain of their own survival, were bringing new lives into the world, in a quiet delivery room on the second floor with just a tube light.
In an interview with The Indian Express, Anjali says, "Holding the patient's hand, I walked up along the stairway wall, my mind only on the unborn baby's safety," she says.
The woman was able to safely deliver her baby with the assistance of doctors.
The staff that night had shown exceptional bravery and presence of mind, as they became human shields for all their patients. According to the report, they switched off lights, locked ward doors, hid patients in washrooms, and conducted deliveries in silence.
The gunshots did not stop. It was all they could hear.
After 50 minutes of firing, Kasab and Khan eventually fled, injuring several policemen after lobbing hand grenades.
The situation was brought under control after a long haul of 12 hours. While the rest of Mumbai had started moving on from the previous night's terror, Anjali found it too difficult to accept.
In an interview with LiveMint, she said, "I could not understand how everybody was so normal and how they could go about life as usual. I wanted to shout and tell everyone that something was wrong."
Her uniform had become her source of strength. But the next morning, as she changed into regular clothes, she just stared into the mirror and broke down.
"When I changed into my civil clothes, I realised I was as ordinary and vulnerable as any other person on the road. I could not understand why I had taken all the risks and responsibility the previous night. I also could have been killed or hurt like anyone else," she told the publication.
For a month, even the slightest noise wouldn't let her sleep. Their matron, who had specialised in psychology, had to intervene to help her.
"For a long time, I was not assigned any serious cases or night duties. She (the matron) also encouraged me to talk, and counselled me."
Several other staffers who had survived the attack were unable to work during the nights for at least two months.
---
Read More: Exclusive: Daughter of 26/11 Martyr Vijay Salaskar Opens Up on Her Dad's Death
---
After a month passed, Anjali was summoned to the Arthur Road Jail. She would have to identify Kasab. The cause of her nightmare would soon stand right before her.
She was afraid at first, but the police convinced her to testify. Her family wasn't pleased with her decision. She went for the identification parade anyway.
Anjali was under the impression that her identity would be kept under wraps. But to her horror, she had to point out the suspect in front of everyone, including Kasab himself.
She touched his shoulder and identified him.
But instead of fear, all she saw on the man's face was a smug smile. He congratulated her on her accuracy, saying, "You are right. I am Ajmal Kasab."
"I felt scared after this. His casual and frivolous manner infuriated me. But more than anything else, I worried about my safety and my family. I got nightmares once again," Anjali told LiveMint.
The next time she was summoned to testify against the terrorist in court, she donned her uniform for confidence. A session of cross-interrogation by Kasab's defendant ensued. But she was brave and did not flinch even once.
"When I walked out of the court, some policemen saluted me. I don't think I could have answered so fearlessly and boldly if I had gone in normal clothes," she says.
And though ten years have passed, the memories don't seem like ones that will fade away. The state-run hospital has learned its lessons to step up security. In addition to higher boundary walls and CCTV cameras, there are guards at the rear exit, a special security room at the main entrance and also guards at the entrance of every ward in the hospital.
Visitor-checking has been amped up too. The hospital now keeps the entry to the terrace and the rear exit locked.
But even years after the attacks, Anjali's one regret continues to be that the nurses "did not receive their due share of appreciation" for all they did that night.
So, let us take this moment to pay tribute to these unsung heroes in white coats. Your sacrifices will be remembered.
(Edited by Shruti Singhal)
Like this story? Or have something to share?
Write to us: contact@thebetterindia.com
Connect with us on Facebook and Twitter.
We bring stories straight from the heart of India, to inspire millions and create a wave of impact. Our positive movement is growing bigger everyday, and we would love for you to join it.
Please contribute whatever you can, every little penny helps our team in bringing you more stories that support dreams and spread hope.