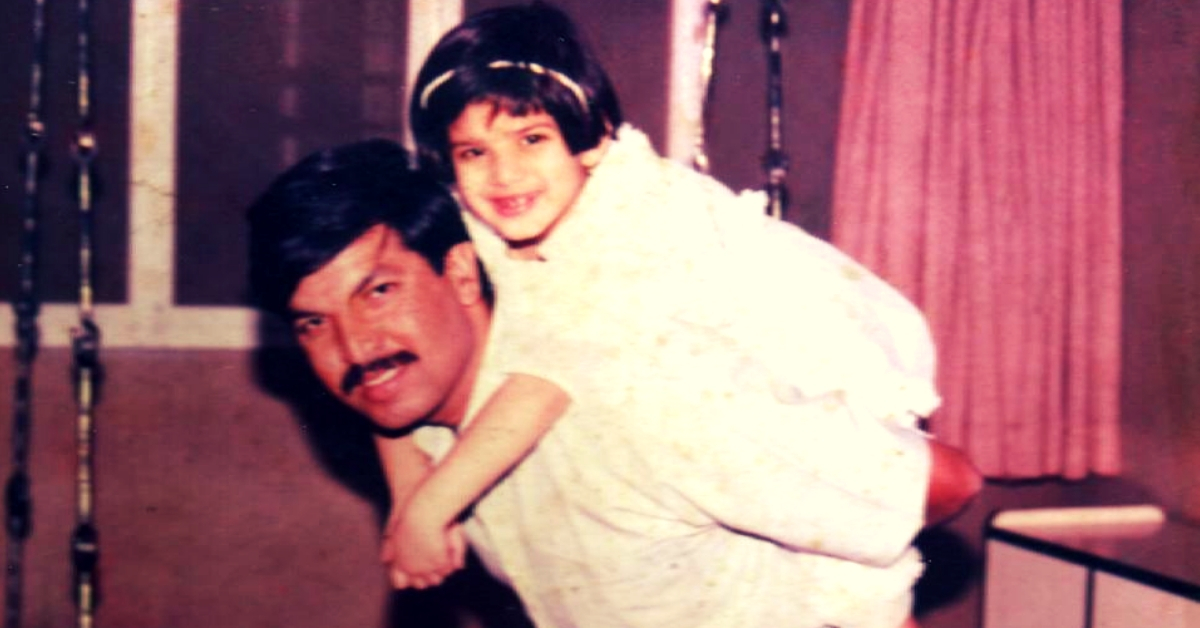 In an exclusive interview with The Better India, Divya narrates how 26/11 changed not just the lives of those inside hijacked spaces, but also their loved ones who watched the horror unfurl on their television sets.
---
Ten years after Mumbai experienced the life-changing terrorist attacks on 26/11, The Better India pays homage to the heroes who fought bravely that day and their efforts to rebuild afterwards. #IndiaRemembers
---
It's been ten years, but the memory of the dreadful night of 26th November 2008 continues to haunt Divya Salaskar.
21 at the time, the only daughter of Vijay and Smita Salaskar, Divya recalls:
"Dad never came home early. That night, however, he did. When I asked him, he said, 'I wanted to surprise you.' I remember asking him to take me for a long drive and ice-cream. My mother intervened saying, 'Let him eat, and then you can go.' She had made egg curry for him. I cannot stand the smell of eggs, so I told him, 'Call out to me once you are done eating, I'll be in my bedroom.' Little did I know that it would be the last memory I ever have of my father. Just sitting by the dining table, smiling at me, eating his food."
The world may have immortalised encounter specialist Vijay Salaskar as a brave martyr who laid down his life, fighting terrorists during Mumbai's 26/11 attacks.
But to Divya, he was her best friend, her 'control room' for every problem under the sun, and most importantly, just her 'Dad'.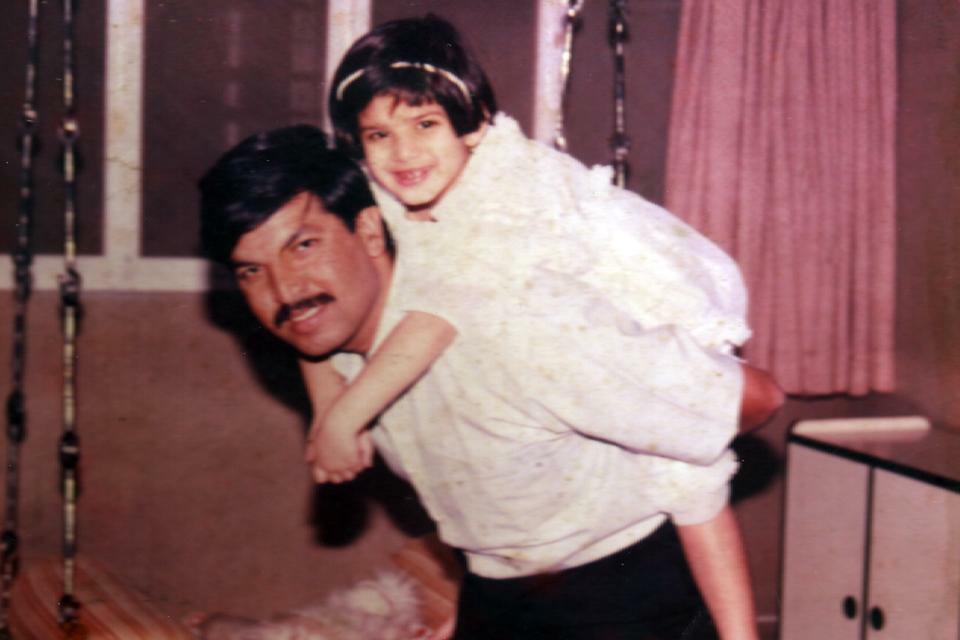 An officer of the 1983 batch, Vijay Salaskar also served as the head of the Anti-Extortion Cell, was credited with gunning down 75–80 criminals in encounters.
In an exclusive interview with The Better India, Divya narrates how 26/11 changed not just the lives of those inside hijacked spaces, but also their loved ones who watched the horror unfurl on their television sets.
"It was horrible. Nobody told us about his death. We watched the news late, at 11:40 pm. Looking at the fumes rising out of Taj, my mother became a lot more anxious.
At 11:57 pm, she quickly dialled Dad and asked him, "Where are you? This doesn't look good."
In a hushed voice, he replied, "I am at the spot."
Those were words we had heard often.
So I calmed my mother and told her that the news was getting repetitive, that we'll get to know more when Dad returns in the morning. But at 1 am the phone rang. We switched on the TV.
One news snippet kept running at the bottom of the screen: ATS Chief Hemant Karkare killed in the attack.
It took time for it to sink in.
The next news shattered us. It continued in a loop.
Encounter Specialist Vijay Salaskar dies in the attack."
Her father was dead. It haunted Divya every night for the next six months.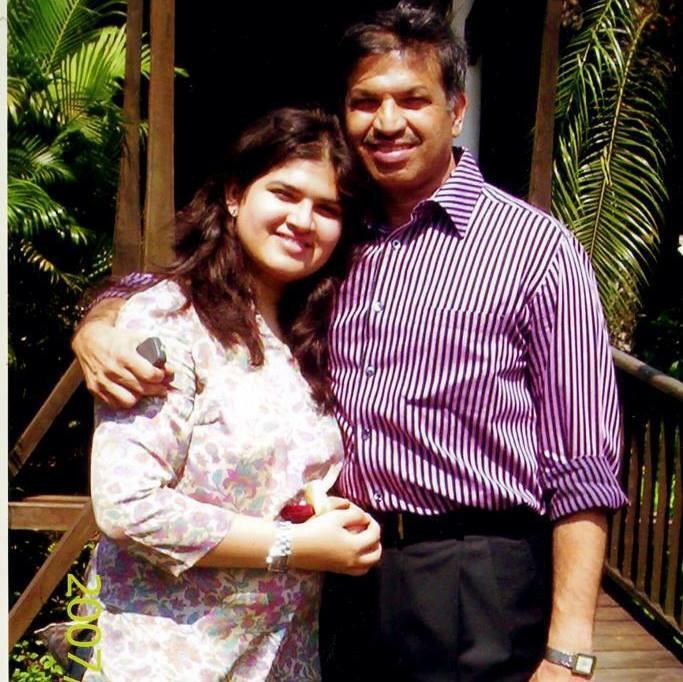 The witness who survived to narrate the tale of Salaskar's death was his constable of 15 years, Arun Jadhav.
He narrated how Vijay Salaskar, alongside Anti-Terrorism Squad chief Ashok Kamte and Additional Commissioner Hemant Karkare had received information that the then Additional Commissioner of Police (Central Mumbai), Sadanand Date, was wounded while resisting the terrorist action at the Cama and Albless Hospital for Women and Children.
They were a ten-minute drive away from the hospital at Chhatrapati Shivaji Terminus (CST). They took a Toyota Qualis and made a beeline for Cama to check upon Date. While Salaskar took the wheel, Ashok Kamte sat in the passenger seat, Hemant Karkare sat in the second row, and the four Constables, including Jadhav, were in the back row of the vehicle.
It all happened in the flash of a few minutes.
Two terrorists, one of whom was the notorious Ajmal Kasab, stepped out from behind a tree and opened fire with his AK-47 automatic rifle.
They had killed six policemen and left Jadhav terribly wounded in the gunfire. They dumped the bodies of the three officers on the road.
Jadhav was underneath a pile of corpses in the same vehicle, helpless as he saw Salaskar and the two top cops, left dead in the Rang Bhavan Lane.
The terrorists drove the vehicle towards Metro Junction, firing at police and journalist vehicles. They drove off towards Vidhan Bhawan when one of the tyres of the vehicle burst. They abandoned the vehicle to procure another.
With a shattered right arm, Jadhav wept into the wireless set asking for help. "I am Salaskar Saab's Arun Jadhav."
The headquarters promptly rushed him and the recovered bodies to St George Hospital.
"All my mother remembers is that they got Dad's body home. She is completely blank about the next few days. And I am grateful she doesn't remember," says Divya.
She continues:
"Everything was painful and chaotic. People were rushing in and out of our home. Most of whom I didn't even know. I had this one person who had always protected me and told me everything was going to be alright. But he was gone. It changed me. I was only 21, hardly a grown-up. But overnight, I turned my age. A big part of our family of three had been snatched away. I had to take charge of a lot of things."
Even the Mumbai Police was shocked at the death of the top cop. It took two more days for the attacks to end.
Once the situation had calmed, they extended Divya and her mother all the help they required, whether it was documentation work or procuring Salaskar's things.
"I think the Mumbai Police has always been there for us."
---
Read More: Meet IPS Officer Sadanand Date, the 26/11 Hero Behind Mumbai's Anti-Terror Cells
---
Divya adds how her mother found refuge in slain ATS chief Hemant Karkare's wife, Kavita Karkare. Apart from comforting each other through the difficult time, the two women fought for the rights of the less-privileged widows of other martyred constables for financial help from the government.
Kavita's death due to a brain haemorrhage in 2014 was a grieving time for Smita too.
Divya, on the other hand, found a different way to cope with the void her father's death had created. "I got an opportunity to study in London and so I left the city in September 2009. I am an introvert. So I tried to cope with his death by distancing myself. But Mummy and Mrs Karkare spoke a lot. They found a good amount of comfort in each other."
As the years passed and they learnt to deal with the loss, Vijay would always pop up in their conversations. Not sad ones, just the happy memories. Whether it was about an early dinner at their favourite restaurant on Gudi Padwa or his favourite food being prepared at home.
I ask her, if the wounds healed over the years. "No, they haven't and probably never will. Because there is no letting go with his memories. But it is better this way," she says.
Divya adds how she has been travelling for the last few months for Lliam Worthington's One Less God which, inspired by the Taj attacks, narrates the struggles for survival of guests trapped in a room during the terror attack.
Before bidding adieu, she says that she wants her father to be remembered as a man with a golden heart. And for the spectacular work he did.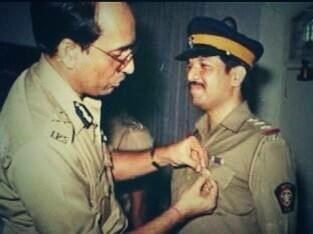 "We have made a small shrine at home for him, with his picture, his Ashoka Chakra (awarded posthumously in 2009) and some of his trophies. He would always extend a helping hand to anyone in need. After his death, there were several women, mostly mothers of young boys, who narrated stories of how Dad had caught, warned and let off their sons after they got into bad company. He not only counselled them but also used his connections to get them jobs and improve their lives. He was in the force. But he had the most gentle soul."
You may be gone, but you continue to live on, Vijay Salaskar. A twenty-one gun salute to you!
(Edited by Shruti Singhal)
Like this story? Or have something to share?
Write to us: contact@thebetterindia.com
Connect with us on Facebook and Twitter.
We bring stories straight from the heart of India, to inspire millions and create a wave of impact. Our positive movement is growing bigger everyday, and we would love for you to join it.
Please contribute whatever you can, every little penny helps our team in bringing you more stories that support dreams and spread hope.