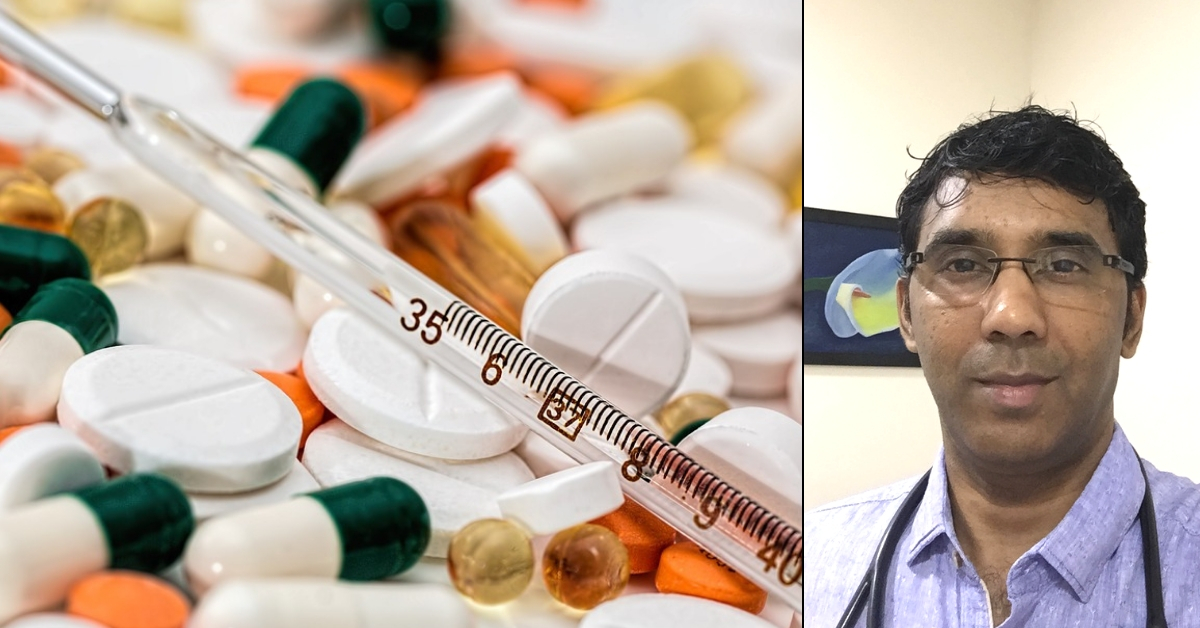 India has one of the highest AMR rates in the world, which if left unchecked, will make even the smallest infections deadly.
---
Health Heroes – This article is part of a series to celebrate some of India's most amazing doctors and to understand the incredible work they are doing.
---
Antimicrobial Resistance (AMR) occurs when bugs become resistant to the drugs used to treat them. Overuse and misuse of drugs such as antibiotics is speeding up the rise of the AMR epidemic; thus creating drug-resistant superbugs across the globe.
India has one of the highest AMR rates in the world, which if left unchecked, will make even the smallest infections deadly.
In a one-to-one with Dr Abdul Ghafur, who has been fighting the emergence of AMR in India, we discuss how bugs are becoming superbugs and what we can do to stop them.
1. Why is AMR so high in India?
The 1.3 billion population with socio-economic disparities, issues of community sanitation, large medical community, over-the-counter sale and irrational use of antibiotics in hospitals, inadequate infection control facilities in health care institutions and extensive use of antibiotics in animal farming are some of the reasons behind the high rates of AMR in India.
Carbapenem is the most potent antibiotic presently available to mankind. Shockingly, superbugs that are resistant to carbapenem are very common in Indian hospitals. This is due to the extensive usage of carbapenem in hospitals. Bacteria resistant to colistin, which is the last resort antibiotic used to treat carbapenem-resistant superbugs are also commonly found in food samples in India.
Unrestricted usage of colistin in animal farming is the reason behind this tragic scenario.
2. How does AMR mortality rate in India compare with the global statistics?
Unfortunately, we do not have reliable statistics on the mortality due to AMR in India. This is due to the absence of nationwide studies on the subject, which are crucial at this hour.
Nevertheless, the current data indicate that AMR is making a significant negative impact on the Indian health care system.
3. What are some common myths about antibiotics?
We, Indians, are obsessed with antibiotics and believe that they can cure almost all infections, including viral infections! Moreover, at least half of the prescriptions by Indian doctors include an antibiotic. Sadly, the public believes that whenever we get cold and cough, we need to swallow antibiotics for three days along with paracetamol! This is a myth that urgently needs to disappear!
4. AMR is leading to untreatable infections. What has changed in the last ten years?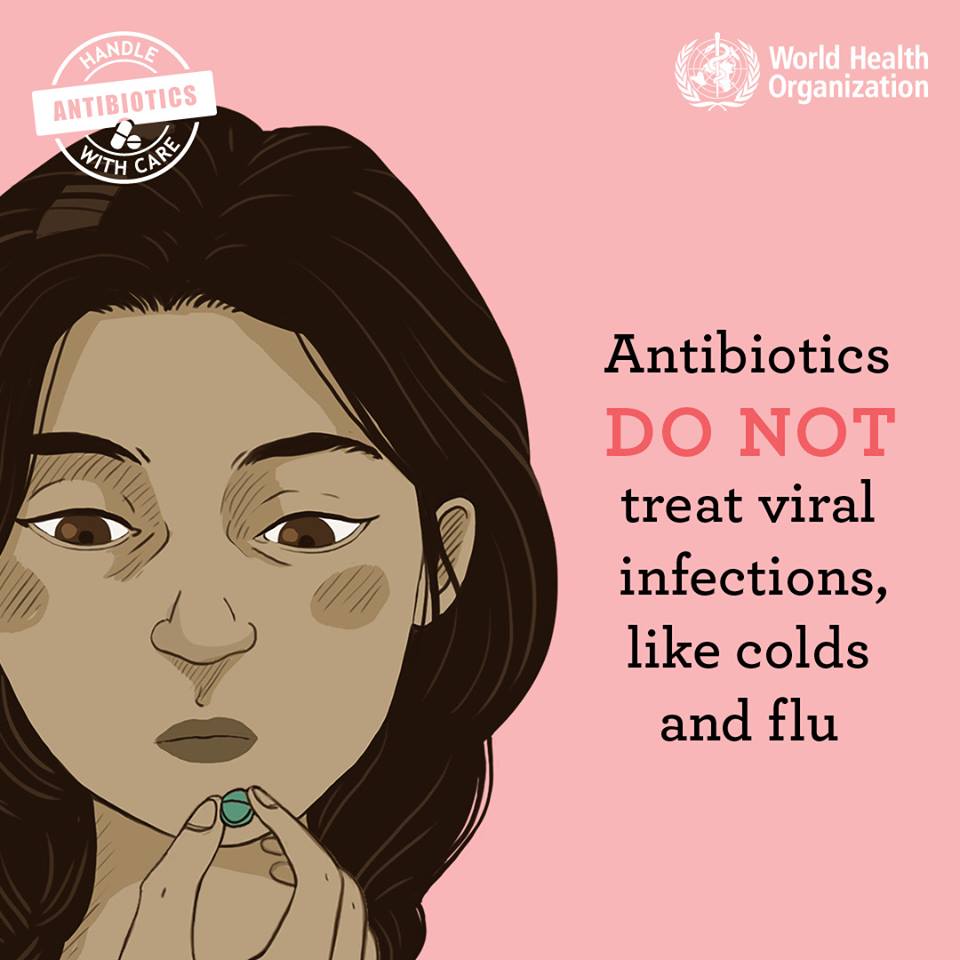 Source: World Health Organization/Facebook
Ten years ago, carbapenem-resistant superbug infections were rare. Now, infections such as Carbapenem-resistant Klebsiella bloodstream infection, urinary infection, pneumonia and surgical site infections are a day-to-day problem in our hospitals. Even healthy adults in the community may carry these bacteria in their gut. In Indian metropolitan cities, up to five per cent people carry these superbugs in their intestines.
Ten years ago, colistin-resistant and possibly all-drug-resistant superbugs were a rare entity. However, today these extremely difficult-to-treat bugs are standing their ground.
---
Also Read: This Small, but Important Step Can Transform India's Public Health System
---
5. We are heading towards a situation where minor injuries or operations including caesarean deliveries could become deadly. Is it already happening in hospitals?
Yes, it is. If a bug is resistant to carbapenem and colistin, any infections caused by it is are a nightmare to treat.
If this bug is in the blood, there is an 80 per cent chance that the patient will die. If a bug is resistant to carbapenem, but colistin is still working, blood infection with this bug will likely result in 30-50 per cent mortality.
6. What is Surgical Antibiotic Prophylaxis (SAP)?
Before certain types of surgeries, one or two doses of antibiotics are administered to reduce the rate of post-operative infections. Unfortunately, this practice is being misused. In many cases, patients end up receiving several days of antibiotics, increasing their chances of developing drug-resistant infections.
7. Please explain how AMR is circulating between humans and animals. What are the policies on use of antibiotics in farm animals?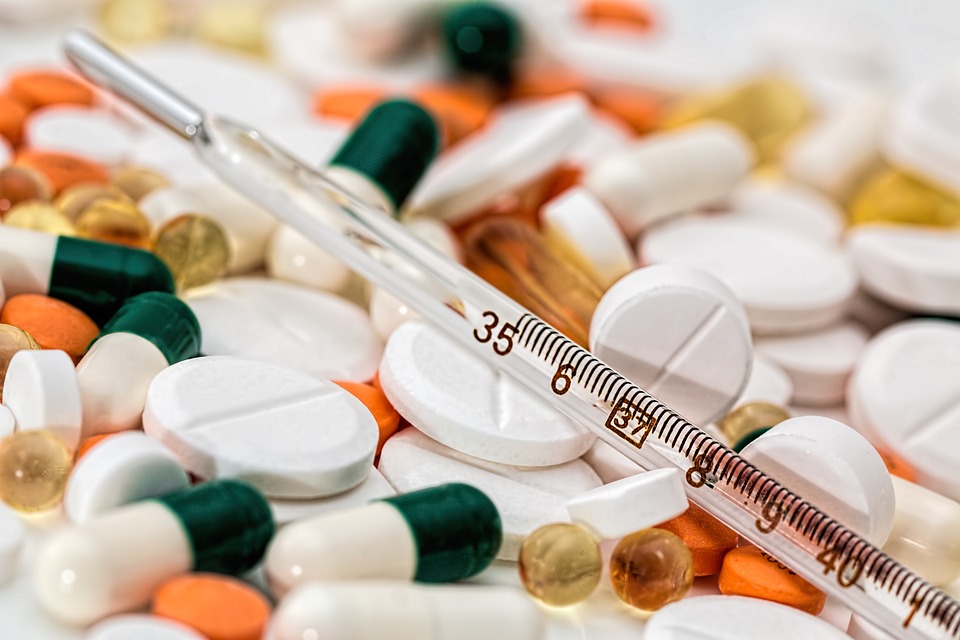 Source: Pixabay
Antibiotics are extensively used in poultry, pig and fish farming across the world. Animals are fed antibiotics to help them gain fat at a quick rate. More than 70 per cent of the antibiotics manufactured in the USA, 60 per cent in Europe and 50 per cent in China are used for promoting the growth of farm animals. This practice is rampant in India as well.
Colistin is one of the most popular antibiotics used for this purpose, generating colistin-resistant superbugs in these animals, making it ineffective against infections in humans. The poultry meat that we eat may contain these bacteria.
Moreover, as poultry litter is used in vegetable farming, these bacteria can also contaminate vegetables. This dangerous practice is one of the most important reasons behind the antimicrobial resistance crisis. In India, currently, there is no rule to restrict the growth promotional use of antibiotics.
8. Antibiotics are easily available over-the-counter (OTC) in India. Is this true for all antibiotics? What is the status in other countries?
Yes, OTC sale of antibiotics without a prescription is a common practice in India. In 2013, the Indian Health Ministry brought out the H1 rule to restrict the sale of antibiotics OTC.
Unfortunately, the H1 rule is not yet implemented across the country. Although many developed countries have banned the practice of OTC sale of antibiotics without a prescription, many developing countries continue to permit this.
9. If there is one Indian policy that you could change towards slowing the emergence of AMR, what would it be?
No single intervention can arrest or reverse the AMR crisis. But an improvement in sanitation by the Swacch Bharat Abhiyan and a ban on the growth promotional use of antibiotics could make a significant impact.
10. What is the Chennai Declaration and how it can help in fighting against AMR?
"Chennai Declaration" is an initiative to tackle the challenge of AMR from an Indian perspective. The document was prepared by representatives of various medical societies in the country with the support of various Governmental and Non-Governmental agencies and was published in 2012.
Its recommendations were formally studied by the Indian Health Ministry and generated widespread awareness about AMR at national and international level. For instance, it inspired medical societies to initiate efforts to educate all members of the medical fraternity on the significance of the AMR challenge.
The declaration also led to fast tracking of the formulation of the new H1 rule to tackle AMR by the Union Ministry of Health in 2013.
11. What is India's Red Line campaign? Has it been successful?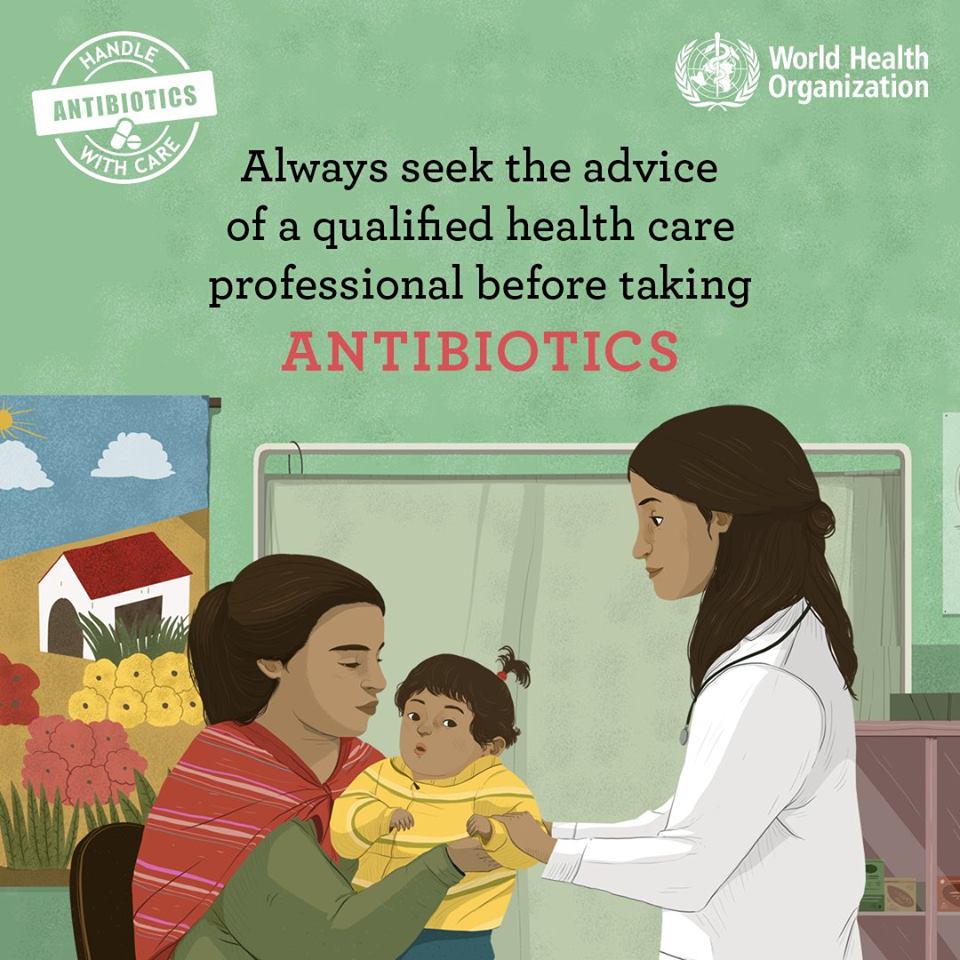 India's Red Line campaign, started in 2016, by the Indian Health Ministry, began marking prescription-only antibiotics with a red line to curb their irrational use and to spread awareness on the dangers of using antibiotics without a doctor's prescription. The campaign is yet to make a significant impact across the country. Nevertheless, this is a highly commendable initiative.
12. Please share an inspiring example from another country on the ways of tackling AMR.
I have great respect for Dr Henrik Wegener and his team in Denmark who have succeeded in banning growth promotional use of antibiotics by convincing the European Union about stopping this practice, despite serious opposition from pharmaceutical companies.
---
You May Also Like: The Startup That Aims to Rid India of Deadly Superbug Infections and Antibiotic Resistance
---
Remember, AMR can affect anyone – rich or poor, young or old. As we mark the World Antibiotic Awareness Week (November 12-18), let's pledge to use antibiotics responsibly (only when prescribed) and to fight against the rise of superbugs before it is too late!
Dr Abdul Ghafur is the Coordinator of Chennai Declaration on AMR and is a Consultant in Infectious Diseases at the Apollo Cancer Institute in Chennai.
About the author: Priyamvada Chugh is a cancer biology scientist who has been involved in research across laboratories in Mumbai, Germany, and the UK over the last 9 years. Having worked at the World Health Organization Press in Geneva, she is currently working as an Editor in a Scientific Journal. She is passionate about applying her scientific understanding to spreading awareness about public health issues.
(Edited by Shruti Singhal)
We bring stories straight from the heart of India, to inspire millions and create a wave of impact. Our positive movement is growing bigger everyday, and we would love for you to join it.
Please contribute whatever you can, every little penny helps our team in bringing you more stories that support dreams and spread hope.