A student of MES College in the Cherupulassery town of Palakkad district, Shahinsha belongs to an agrarian family from the Panamanna village.
How often do you come across a 21-year-old, who nurses a deep passion for farming and finds the time to grow crops, while also regularly attending college?
This seems like a highly unlikely situation, especially in this age of selfies and Snapchat but Muhammed Shahinsha is a young man from Kerala whose sheer dedication and commitment to agriculture will make you think again.
A student of MES College in the Cherupulassery town of Palakkad district, Shahinsha belongs to an agrarian family from the Panamanna village.
He grew up seeing his maternal grandfather and father labouring on their ancestral fields to produce paddy and was undoubtedly influenced by them.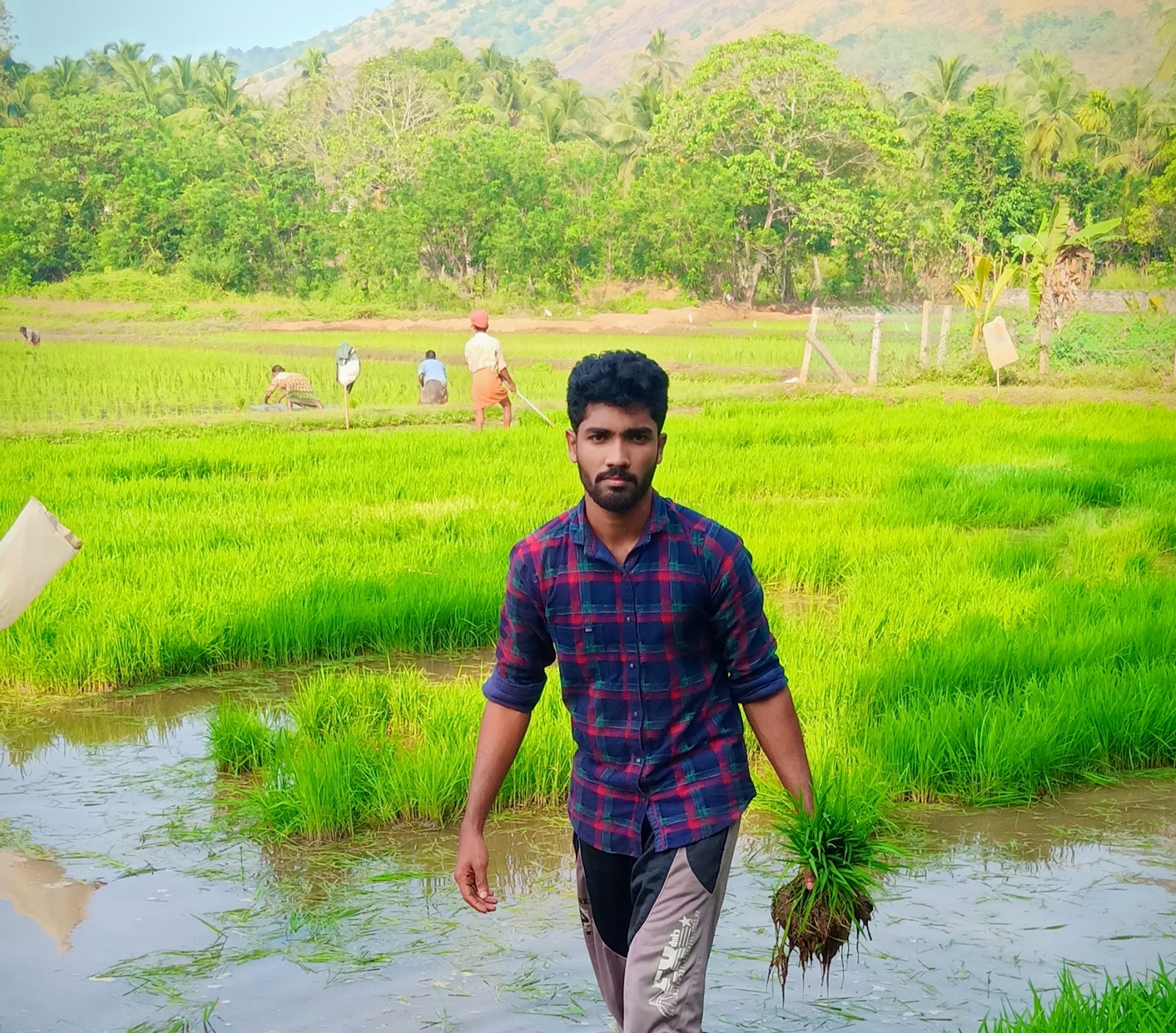 "I'd always been interested in farming. You could probably say that it was seeing them all on the field that must have sown the seeds of farming in me at a young age. It was my Vallyuppa (grandfather), Parakkal Kuttihassan and my father, Hussain, from whom I'd observed and learnt the basics of paddy farming," says the final year BCom student to The Better India.
Following the demise of his Vallyuppa and his father's move abroad, their land had been lying unused for a while, and this prompted the young farmer to carry forward the family legacy.
Shahinsha approached V Sreeram, the agriculture officer from Anagannadi, who went out of his way to encourage as well as support him in his conquests. He also received support from the Krishi Bhavan to make the land cultivable once again.
"I'd never thought of engaging in agriculture seriously until last year. From the panchayat members to friends and staff from college, everyone in the town has been extremely supportive, right from the start. In fact, the farming activity in the land was inaugurated by the panchayat president NR Renjith. Instead of the commonly used Ponmani variety, I've started out by sowing the seeds of 'Shreyas,' a new paddy variety," says Shahinsha.
How does the young man manage to find time for his agrarian pursuits, and attend college as well?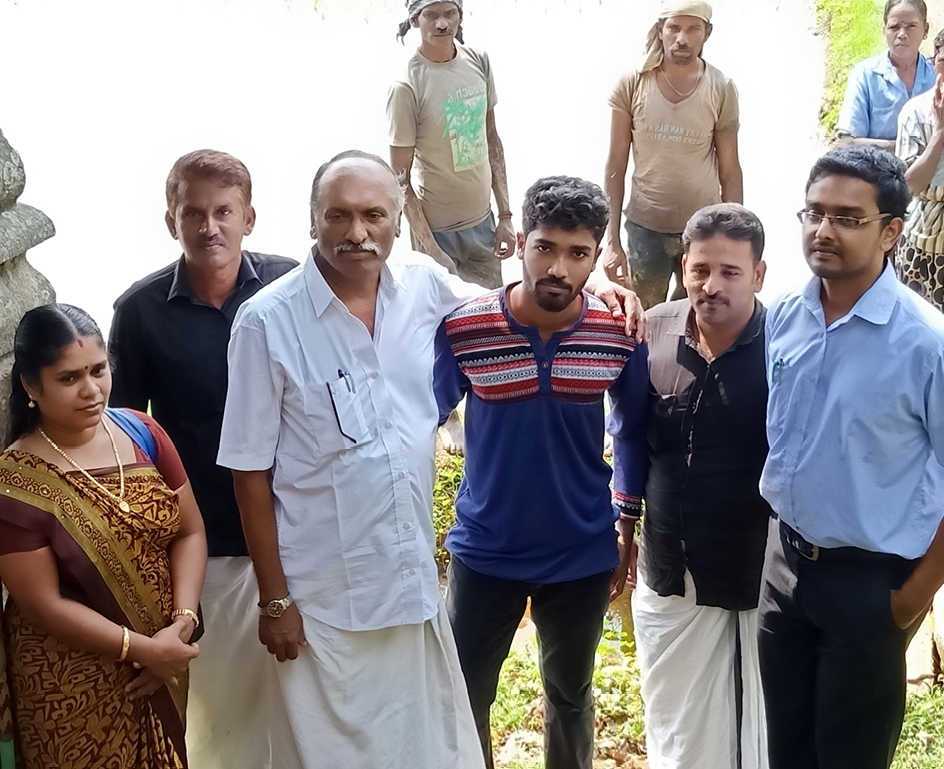 "I spend a few hours every morning in the field before it is time to head for college. After college hours, I head back and work for some time in the evening. It has been an enriching experience so far, where I believe that I'm still learning things as they come along," he adds.
Following local media coverage, Shahinsha has become quite a local celebrity in his town. But all this attention has only humbled the young farmer who hopes to pursue his masters after completing his degree. His parents, Hussain and Ayshabi, and younger siblings, Shahaba and Shahanas, are quite proud of his achievements, and support him in every possible manner.
In a time where younger generations are moving away from farming in search of better prospects, it is the likes of motivated youngsters like Shahinsha, whose dedication proves that there is still scope for agriculture in the country.
We admire his love for farming and hope that his harvests prove to be productive too!
(Edited by Gayatri Mishra)
Like this story? Or have something to share?
Write to us: contact@thebetterindia.com
Connect with us on Facebook and Twitter.