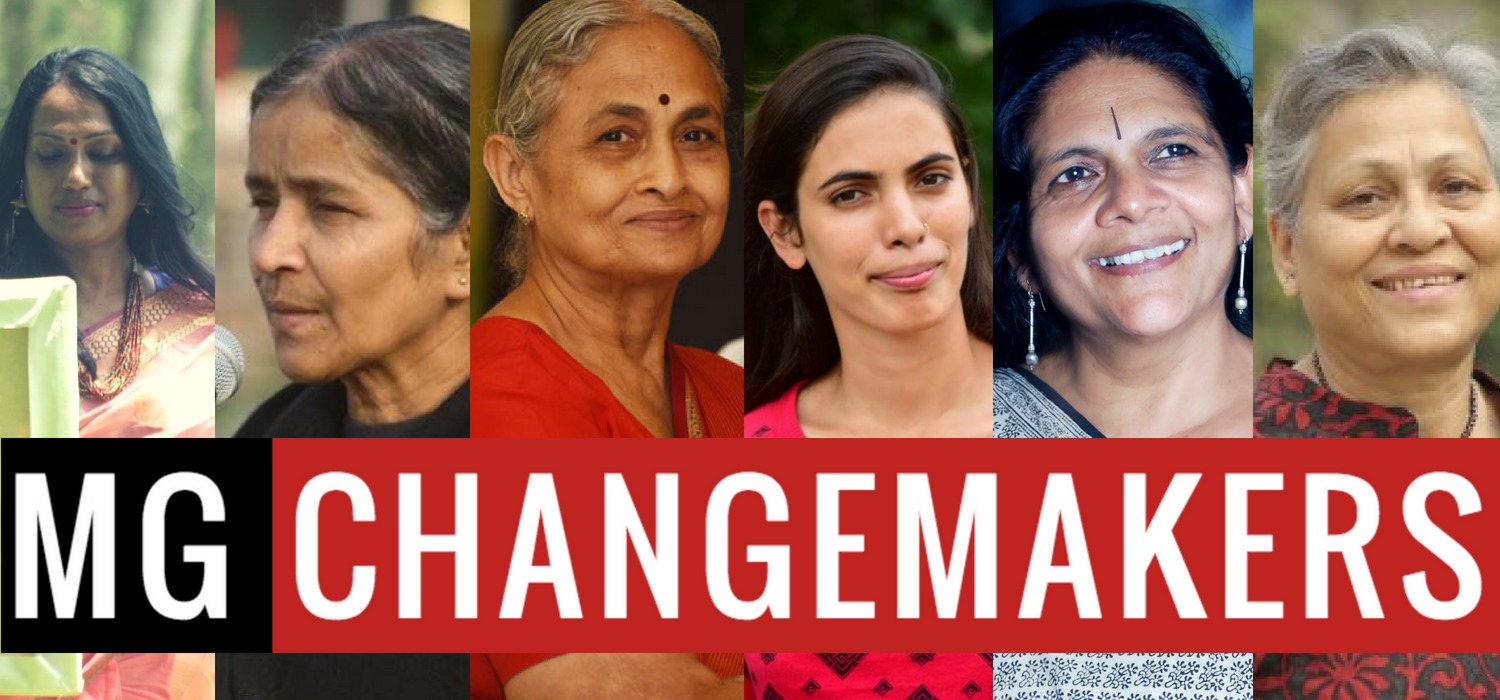 This article is part of our 'TBI Corner' where we speak to you, our reader, directly. This is all about what we're doing as a brand, our take on various topics, and what's up at TBI. Let us know what you think in the comments below!
TBI is delighted to have won a silver Maddie for our MG Changemakers series!
The Maddies looks to recognize marketing stories that employ an effective mobile marketing strategy done in India. It is owned by exchange4media, a publication about advertising and media in India.
TBI won a silver Maddie in the category 'Gender Equity' for creating content to communicate gender sensitivity, inclusiveness, and equitable nature. TBI competed in this category with major Indian agencies including Mindshare India, as well as brands including Star Plus and Girliyapa. Past winners include heavy hitting-agencies such as BBDO India, Havas Worldwide India, and Madison Media.
MG Changemakers was a very special series for us to make, and an emotional journey for the team. It's no secret that men and women do not have equality in many parts of the country today. It is a harsh truth that we must face that women have often been given secondary status throughout history, not just in this part of the world, but everywhere. However, that situation has been changing for quite a while. Women across all walks of life are not only breaking new ground for themselves but also making a difference in the lives of countless others through sheer courage, determination and grit.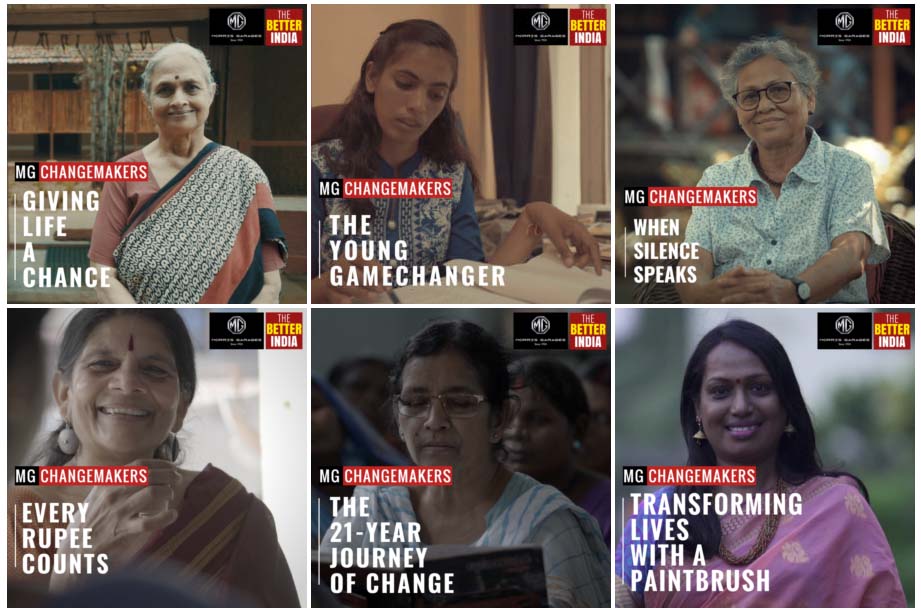 Dhimant Parekh, our co-founder, spoke about why we really wanted to do this series. "There is so much great work being done by women changemakers, especially in the non-metro areas which don't often get the coverage they deserve. It's extremely important for us to bring their work to the mainstream, and it's not just about giving them recognition– they are paving the way for many just like them to come forward and do the same, even if just by inspiring others with their story. That was really our goal to begin with. We are also thrilled to have worked with a partner like MG Motors whose vision aligned with ours. I'm extremely pleased to see how it turned out, and the validation is in this award that we won."
We partnered with MG Motors to find and tell 6 stories of women who have become figures of influence and authority. By emphatically breaking new ground, they are shaking up archaic mindsets and forcing others to take note. After all, equality must first exist in one's mind before one can actually practice it! So who are these heroines that are standing tall?
Our team had a beautiful experience shooting this series, and meeting the amazing protagonists and the women they have helped.
"I've managed a lot of shots, and each one teaches something different. But this series was especially eye-opening for me, and the whole crew," recalls TBI's Thousif Raza, director of the series.
"When we went to Bihar to shoot the story on Sudha Varghese and Nari Gunjan, I was blown away by the state of the villagers, and could hardly believe they were once so poor that they had to eat rats. She has done a huge amount of work there, and what struck me the most is she is not even from that region! She had read about the plight of the Musahar community in the newspaper and was moved on purely humanitarian grounds to go out and help them. There was no thought of language or cultural barriers, she simply saw them as human beings who were suffering and sought to help them."
One of the things that made a deep impression on our team is the trials that these women faced in the course of doing their work. Thousif recounts, "In their efforts to help people and eradicate social evils, they have often faced threats and intimidation. The work itself is monumental, but the courage they showed even in the face of opposition… it's truly inspiring."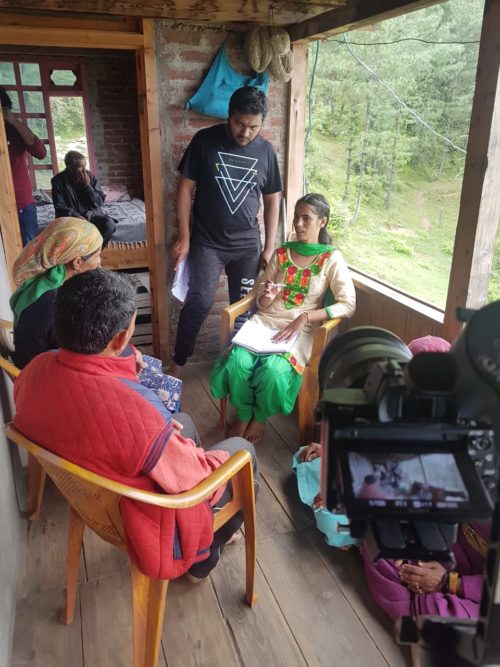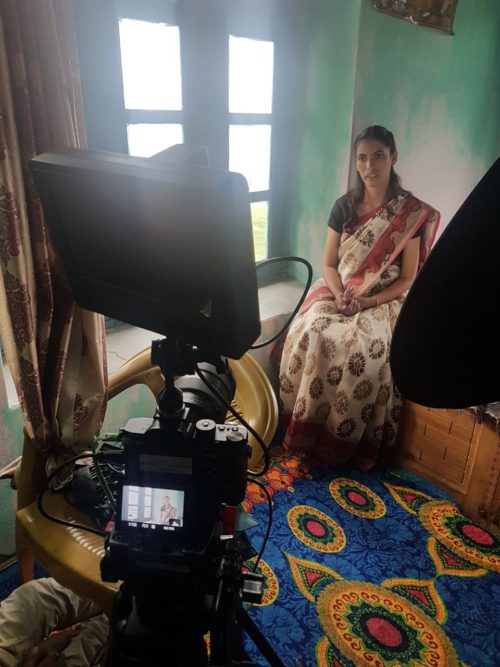 "These women are ordinary citizens, just like you or me," says Thousif. "If they can take such huge efforts for others, even when it involved a risk to their own well-being, then it really makes me think about how I am living and the work I am doing. It really puts things into a whole new perspective."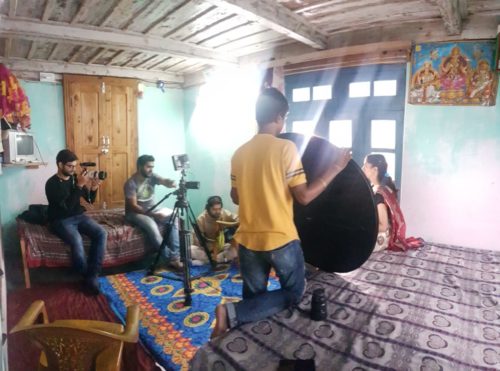 TBI will continue to forge ahead and tell stories like these that need to be told. It is mindboggling to think that so many people are out there doing great things in their communities in spite of the odds that all of us face (and then some!). They are showing that the odds can be overcome and that we can change the world from what it is to what we want it to become- more inclusive, more prosperous, and more peaceful for everyone. Their courage will become our courage. That's why we at TBI feel duty-bound to bring attention to their tales.
So now, ask yourself, what positive change do you want to bring into your community? Check out the entire MG Changemakers series here, and get inspired!
We bring stories straight from the heart of India, to inspire millions and create a wave of impact. Our positive movement is growing bigger everyday, and we would love for you to join it.
Please contribute whatever you can, every little penny helps our team in bringing you more stories that support dreams and spread hope.