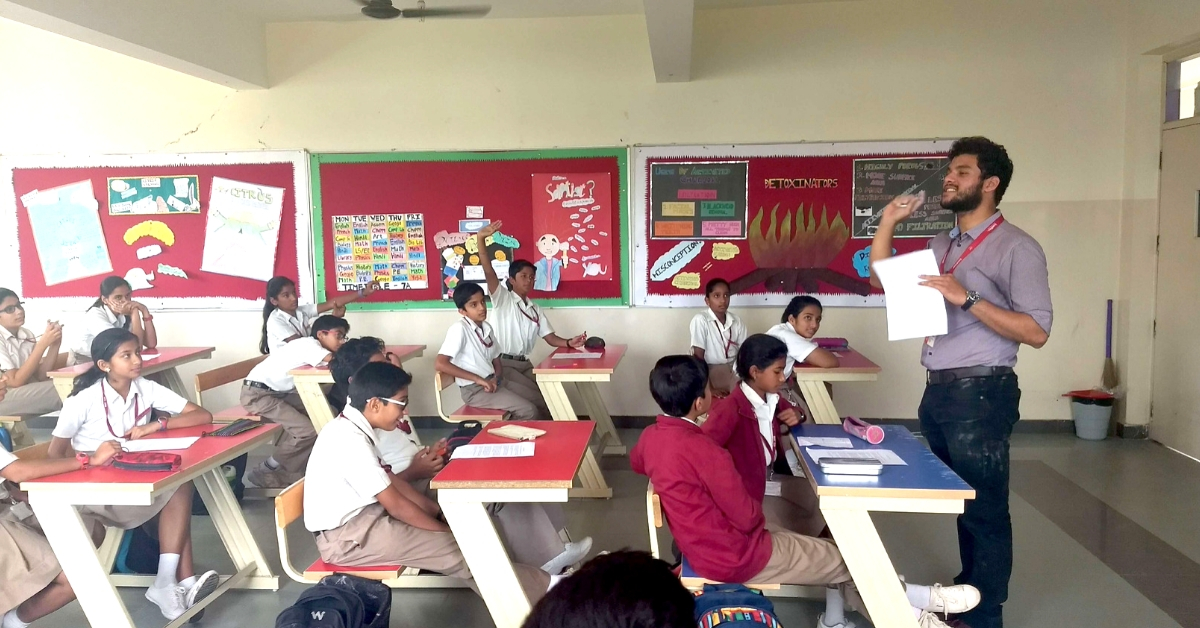 With his initiative impacting 1,100+ children across 15+ schools in India and Sri Lanka, Rahul Adhikari is the kind of real-life hero India needs today! #Respect #Education
In August 2018, a group of 13-year-olds—Aarushi, Divyanshi, Yashika, Fatima, and Ritwika—from Study Hall School in Lucknow, observed that many parents would drop their children off to school in the morning in their motorcycles or scooters without wearing helmets.
Responding to this civic concern, they embarked on an initiative they named "The Armour Brigade." On every school day for the next two months, they would stand in front of the entrance gates in the morning and counsel each parent who wasn't wearing a helmet in a friendly and caring way. They even gave them cards with handwritten messages, which conveyed the importance of safety. Two months after they started this initiative, the number of defaulting parents fell from 35 to 3. Having solved this civic concern in their school, they are now expanding to other parts of Lucknow city.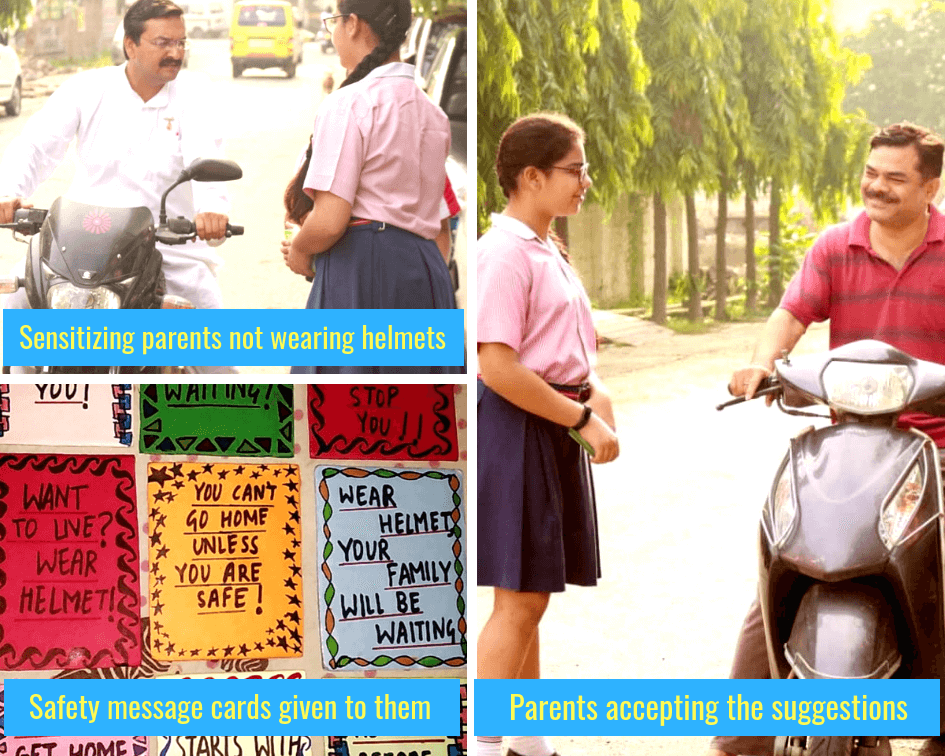 The Study Hall School initiative is one among the approximately 250+ changemaker initiatives started by children from the age of 10 to 16 to solve real-world problems from over 15+ schools across India. These schools are taking the lead in ensuring that their children not only acquire textbook knowledge but become changemakers in the real world.
The credit for this initiative must go to 24-year-old Rahul Adhikari, the founder of Better Plus Education, a non-profit, whose Changemaker Education programs in schools enables them to develop their students as changemakers.
"I was born in Jodhpur, Rajasthan, but have lived in at least ten different cities since I was a child. My father is an Army Officer, and we had to shift to a new place every two years," says Rahul, speaking to The Better India.
After obtaining his undergraduate degree in civil engineering from IIT-Roorkee and winning the President's Gold Medal, he went onto work in startups at their nascent stage, particularly those in the e-commerce and the ed-tech space, for the next two years developing business strategy, product development, marketing, operations, team building, etc. This was a decision built on an interest in entrepreneurship and wanting to learn how to build organisations from scratch.
However, the changemaker bug had bitten Rahul in college, and he couldn't shake it. In a social business plan competition called the ACARA Challenge organised by the University of Minnesota, USA, he was a part of a four-member college team that developed a closed-loop waste management business model in Khanjar Village near Roorkee. His team won the gold medal for it.
"It was my first experience of social change; one that helped me understand the grassroots realities. While the startup sector experience was feeding my interest in entrepreneurship, my passion for social change continued post-college. Along with my job, I joined Make A Difference (MAD), an NGO, and although I had signed up for teaching children of Class 10 in an orphanage on weekends, I eventually found myself taking up larger roles. I raised Rs 1.8 lakh for MAD, conducted national-level assessments for the children, organised Dream Camps for them, and even took up a year of Fellowship, managing operations at its biggest orphanage," he tells The Better India.
The experience of working in MAD and other NGOs made him realise that his inherent passion lay in creating social change. Rahul had also come to understand that his skills were better utilised in the social sector, where the impact would be more meaningful.
"So, I decided to take the plunge and shift full-time. I took a 70% pay cut in the process, but it was the best decision of my life," says Rahul.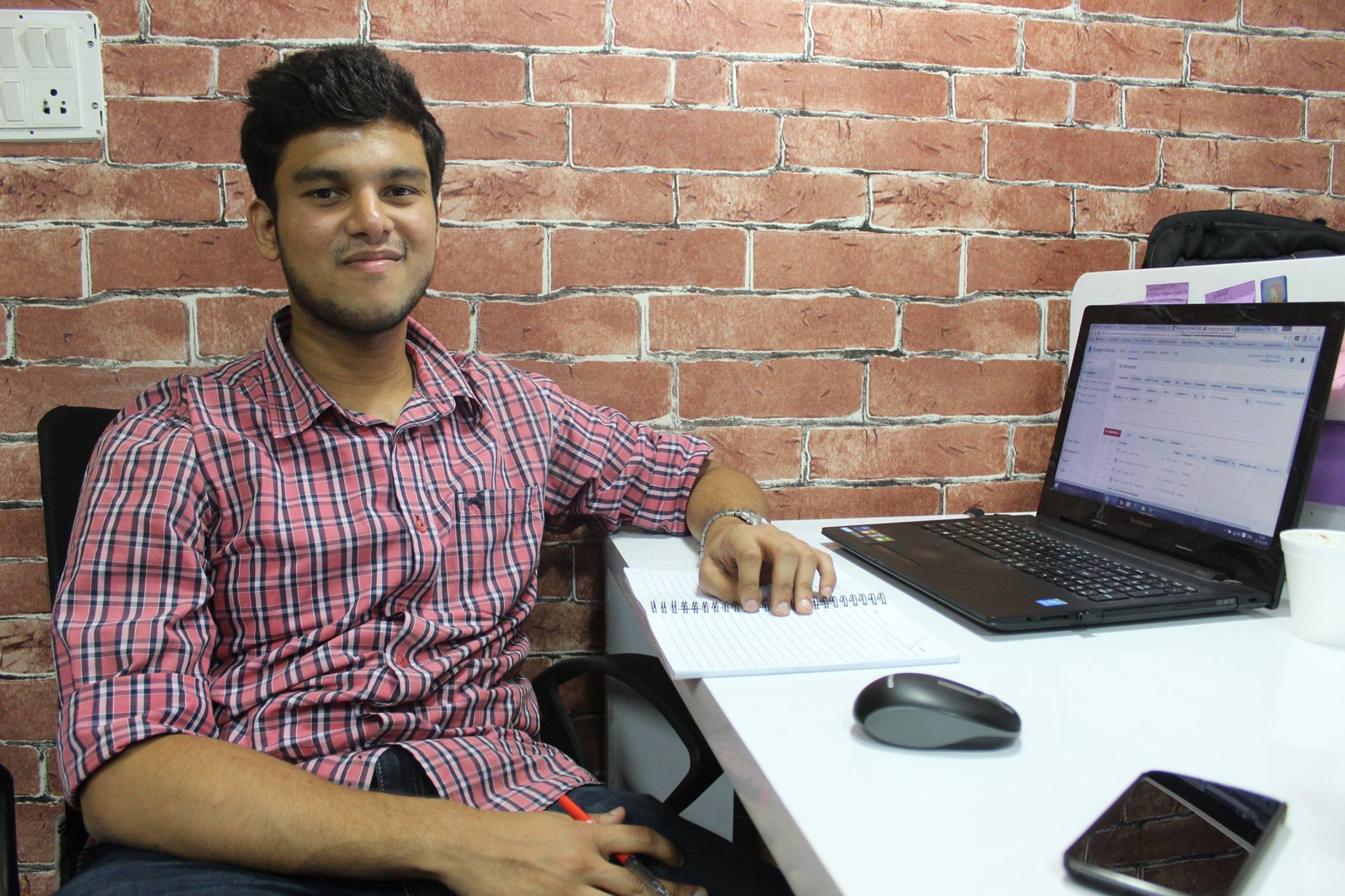 After taking the plunge, he joined a non-profit organisation called Ashoka in 2017. Travelling to different parts of India and Sri Lanka and interviewing some of the world's leading social entrepreneurs, he learnt that almost all of them had started their first real-world initiative to create positive change during their teenage years. In other words, these social entrepreneurs had developed a changemaker mindset at a very young age.
"This made me think—'What if all children grow up with such a proactive, initiative-taking, problem-solving mindset? What if they also have the required skills to bring about positive change in their own and other's lives? What if all children grow up not as just mere adults, but as changemakers?' This thought inspired me to think about developing a curriculum that helps all children grow up with such skills and mentality. And that's how the idea of Changemaker Education was born," says Rahul.
Over the next year, he started Better Plus Education (BPE), designed a year-long Changemaker curriculum, and started conducting a pilot in National Public School, Koramangala. Owing to its tremendous success, many leading private and government schools have taken it up as well, including the likes of The Amaatra Academy, Army Public School (Kamaraj Rd), Bengaluru, Guidance International, Colombo, Sri Lanka, and various government higher primary schools.
"Currently, we are impacting more than 1,100+ children across 15+ schools in India, and Sri Lanka, who have till date started more than 250+ changemaker initiatives in their home, school and community. The curriculum is delivered by young volunteers who are selected for the year-long Changemaker Educator Fellowship. They go to these schools once a week and teach," says Rahul.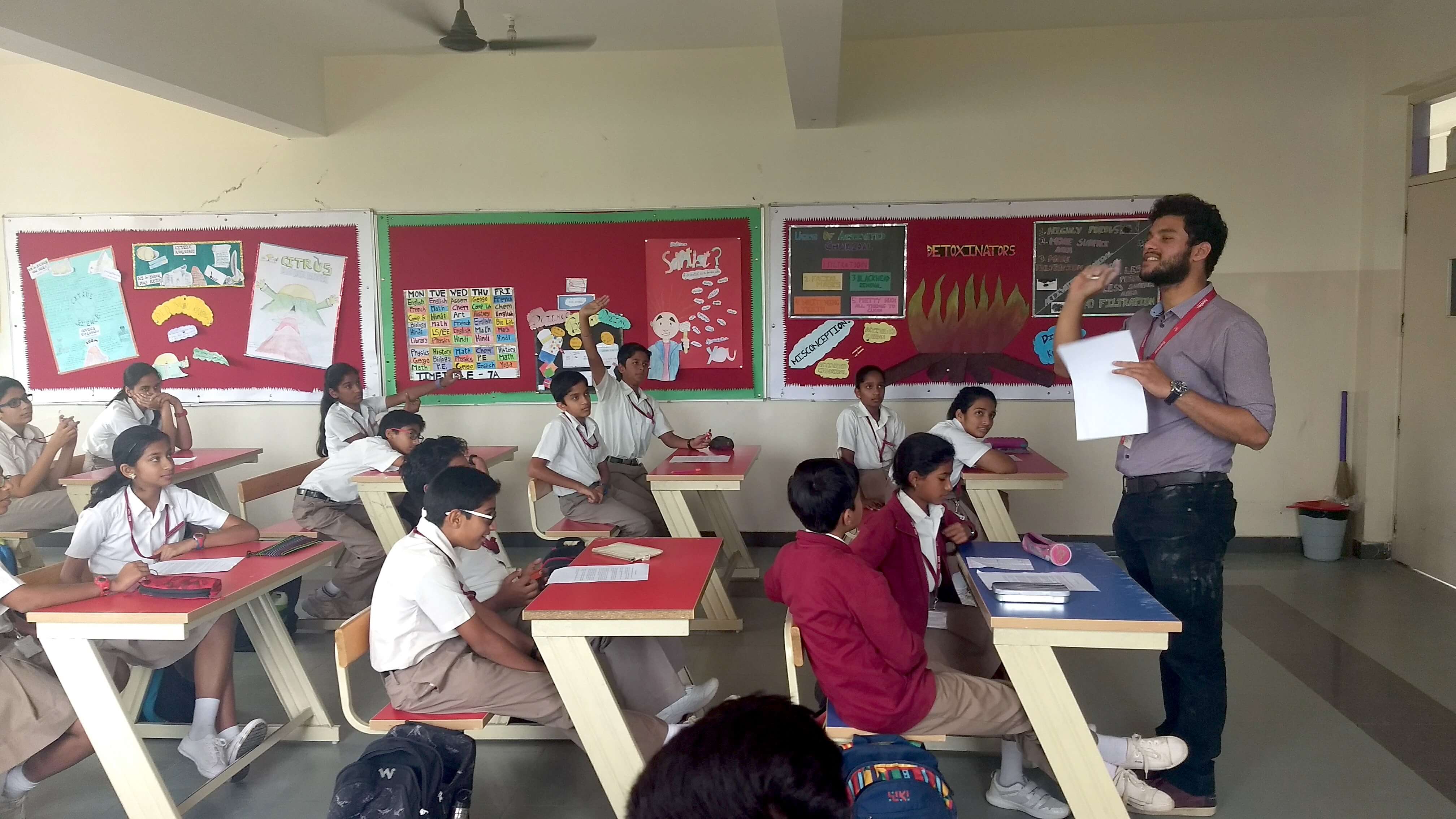 The objective of the Changemaker Education curriculum is to help students develop the four core skills of changemaking—empathy, teamwork, creative problem-solving, and collaborative leadership—along with a proactive mindset for life so that they can successfully drive change.

There are two critical components of the curriculum. First, students undergo dozens of experiential-activity-based sessions to understand and build the changemaker skills. For instance, students go through a simulated experience of being a refugee to build the skills of empathy. In another session, students have to solve real-life puzzles (like those in the famous escape room games) to develop creative problem-solving skills. "All these sessions are hands-on, fun and insightful," says Rahul.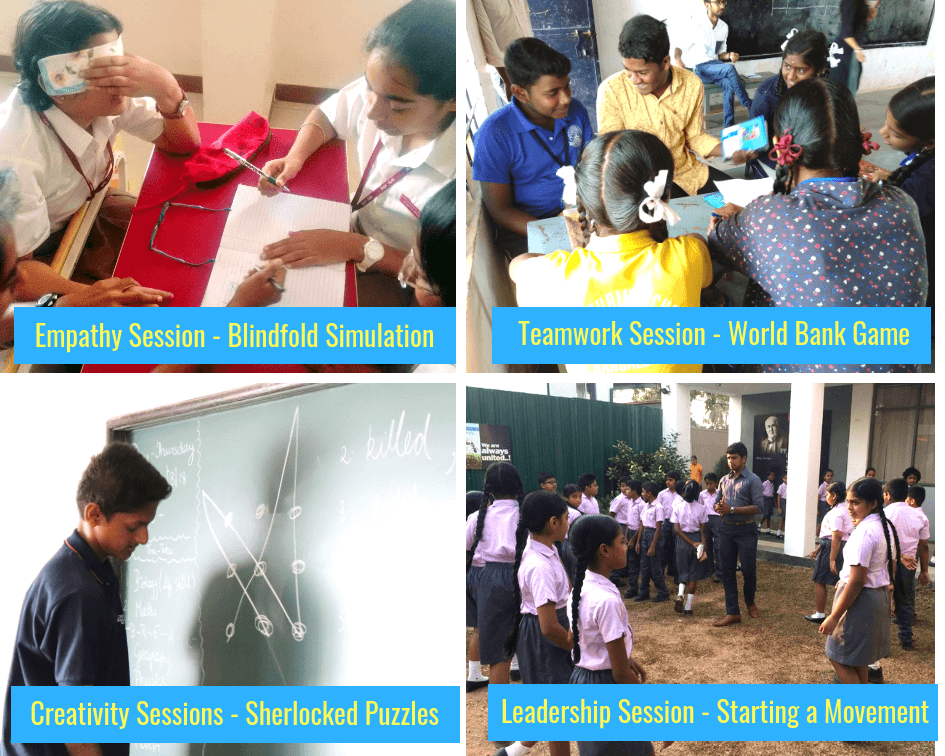 In the second part, all students in teams of four launch initiatives to solve real-world problems in their home, school, and community, and develop the core changemaker skills in the most hands-on manner. They identify their own issues, build their own teams, develop and implement their solution, and measure their impact. "For instance, the Class VIII team from Army Public School (Kamaraj Road), Bangalore launched their initiative 'Book Drive', an online student-run book sharing platform, where students list down their books that are available for borrowing onto a website, and everyone uses it to borrow from each other. The portal has more than 600 books available for borrowing and is used by more than 1,000 students of the school," says Rahul.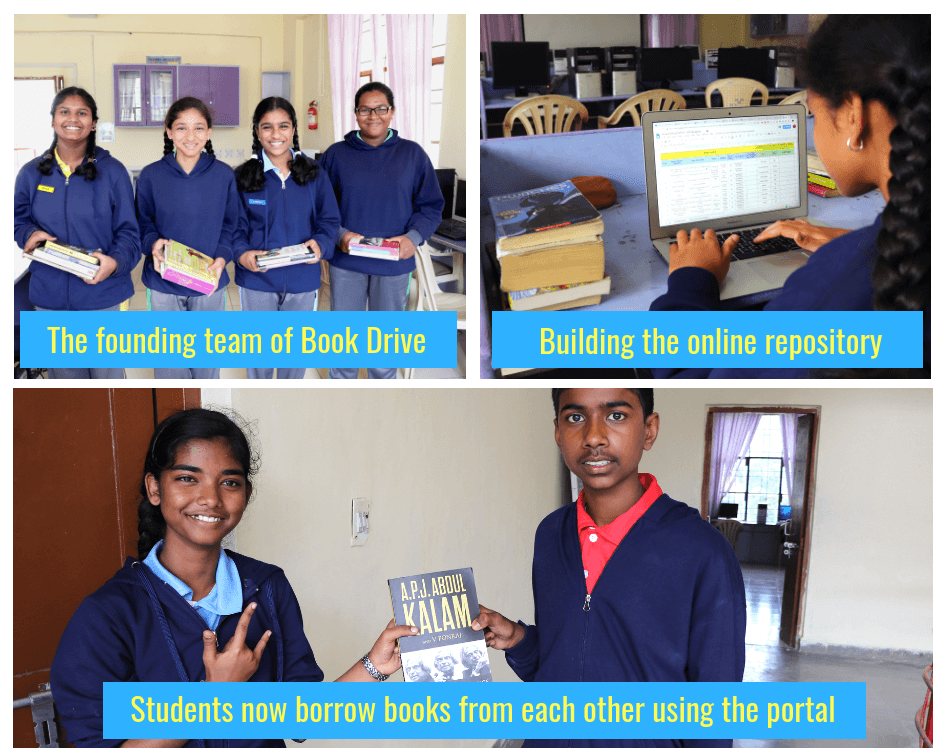 In another important initiative, three 14-year old girls from The Amaatra Academy, through their initiative 'Eco Straws,' helped 18 juice shops and coconut vendors across Bangalore to abandon single-use plastic straws and use environmentally-friendly steel and paper straws.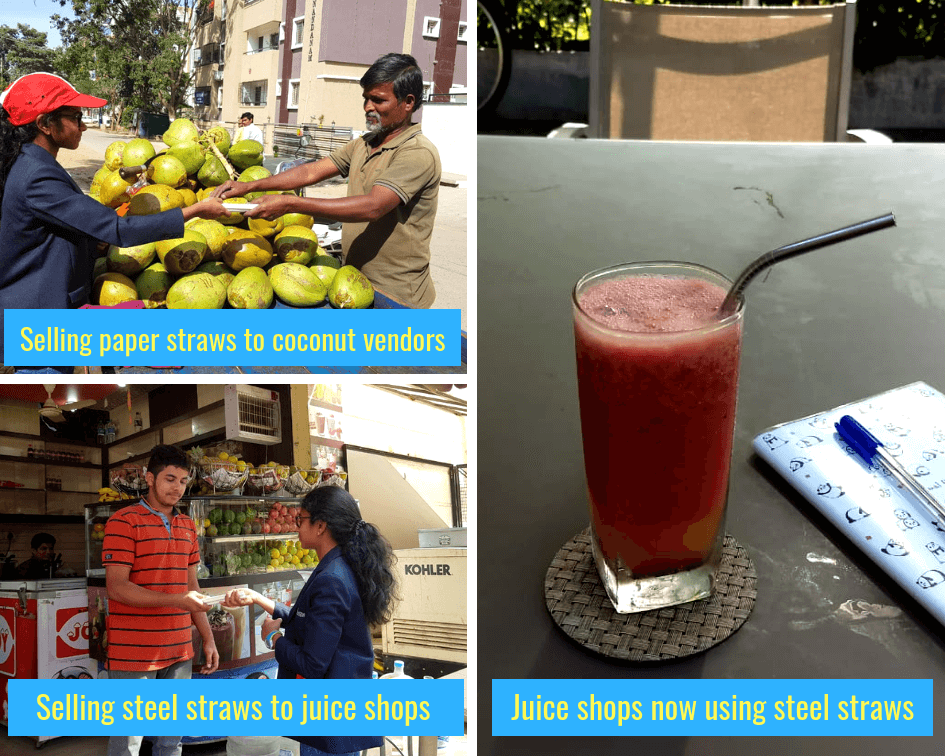 In a survey conducted by the non-profit, 92% of children who underwent these programs reported that they felt empowered to initiate action to solve any problem, compared to only 56% before the intervention. However, none of this would work without the active participation of school authorities.
As Veena Sahani, the principal of Army Public School (Kamaraj Road, Bengaluru), says, "It's very important to channelise children's energy into changemaking activities from a young age; in fact, the sooner, the better. As principals, we need to provide an encouraging environment for the students. I have had more than ten different groups of students come to me in the past one week asking for different permissions for their activities in school, and it is exactly at these moments that gestures of encouragement go a long way."
Even the principal of The Amaatra Academy, Sulochana Rajulu, upon being pitched the Changemaker idea, immediately agreed to implement the curriculum in their school.
"When schools from other cities heard about the Changemaker curriculum, they requested us to start it in their schools as well. As we couldn't be physically present in every school, this gave us an idea to launch our second program called the International Changemaker Olympiad (ICO)—a competition where students from any school can form teams and launch their initiatives to solve a real-world problem. Each team is assigned a mentor from our organisation who mentors them remotely. Now we can impact schools from anywhere across the country through ICO. In just the 2nd year of the competition, we have already witnessed an impressive participation of over 500+ children from 12+ states from India, Sri Lanka and Bangladesh," says Rahul.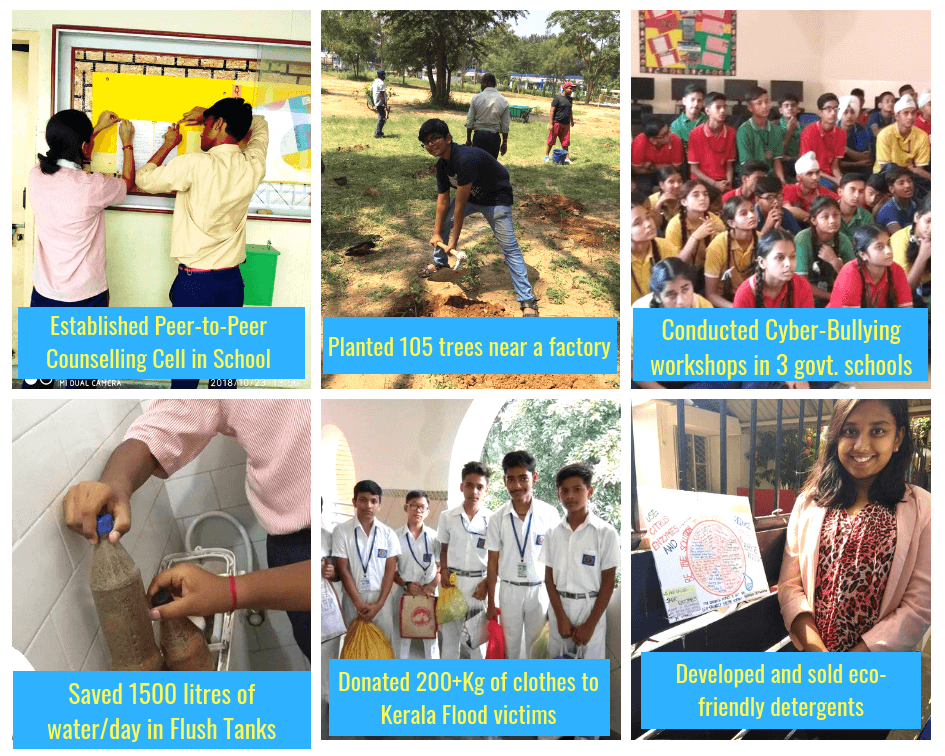 The way forward for BPE is clear—expand to more schools with an aim towards impacting approximately 5000 children in the next two years not just in India but around the world. A major point of focus for the non-profit will be on expanding their Fellowship program and getting more committed Fellows.
"We also want to encourage and enable the implementation of Changemaker Education program by other organisations, schools, and individuals. We are creating an 'Online Changemaker Education Replication Toolkit' to enable them for the same. We have already partnered with Rotary Club, Sri Lanka and Teach for India Fellows who are implementing our programs in India and Sri Lanka this year," says Rahul. Having said that, the non-profit will require an injection of funds.
Also Read: Real-Life Rancho Returns to Odisha Village, Sets Up Innovation School for Rural Kids!
Going forward, the bid to accelerate their growth will entail raising funds from philanthropic organisations and corporates. Also, to develop a long-term self-financing strategy, they have started charging private schools from this year to cover their operations. "However, it's worth noting that due to our highly successful volunteer model, we run at less than 1/10th of the cost of other similar-sized organisations, or in other words, create 10x impact with the same amount of money. It's wonderful to see what can happen when people come together for a mission," claims Rahul.
As the famous American cultural anthropologist Margaret Mead once said, "Never doubt that a small group of thoughtful, committed citizens can change the world; indeed, it's the only thing that ever has." That's the spirit driving Rahul and Better Plus Education.
(If you are interested to become a Changemaker Educator Fellow and teach in a school or want your school to launch the Changemaker Education Curriculum or participate in the International Changemaker Olympiad OR wish to support their efforts financially, kindly get in touch with them here. For regular updates, follow Better Plus Education at Facebook, Instagram, YouTube, Website.)
(Edited by Gayatri Mishra)
Like this story? Or have something to share? Write to us: contact@thebetterindia.com, or connect with us on Facebook and Twitter.
We bring stories straight from the heart of India, to inspire millions and create a wave of impact. Our positive movement is growing bigger everyday, and we would love for you to join it.
Please contribute whatever you can, every little penny helps our team in bringing you more stories that support dreams and spread hope.
Tell Us More