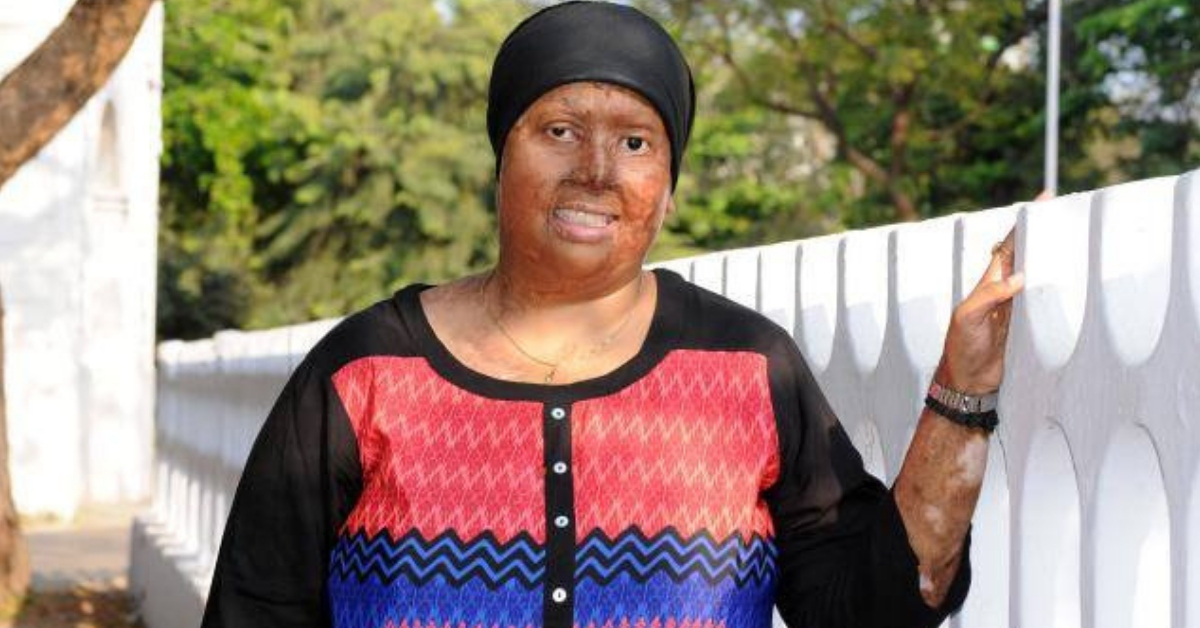 From braving cancer to overcoming physical disabilities, the Pinkathon has brought to light gripping narratives of women who decided to reclaim their 'right to run' and smash societal barriers.
Pinkathon is easily one of the largest women's running events in the country. But if you dive into the stories of the empowered, resilient and liberated real-life heroes who partake in it, you soon realise it is not just a marathon, but a movement.
From braving cancer to overcoming physical disabilities, the Pinkathon has brought to light gripping narratives of women who decided to reclaim their 'right to run' and smash societal barriers.
Today, we document the stories of two such women heroes.
From an acid-attack survivor to an activist who transformed the lives of many.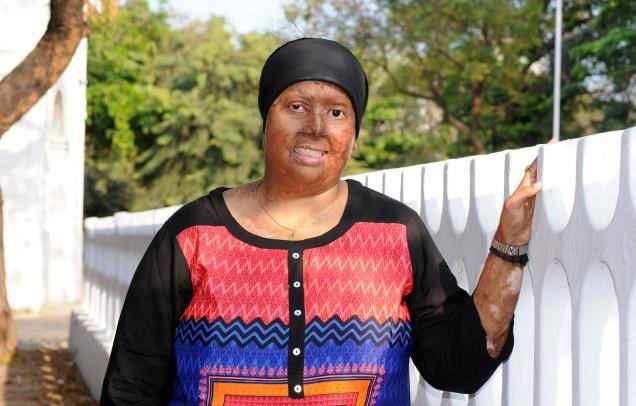 Pragya was only 12 days into her newly married life when she was attacked with acid. All it took was the rage of a rejected suitor and a bottle of acid.
22 at the time, she was traveling from her hometown Varanasi to Delhi for a campus placement. At 2 AM on April 30, 2006, she was asleep in the coach of her train, when a searing burning
sensation on her face and her chest jolted her awake.
"The pain was unbearable. Everything was burning. I didn't know what to do. I just kept screaming," recalls Pragya in an interview with The Better India.
Her screams of pain awoke her co-passengers. But the train had halted in the middle of nowhere. Fortunately, there was a doctor in the adjacent coach who started pouring water on her.
She was immediately rushed to a super speciality hospital in Delhi. Little did anyone know, that the attacker had followed her even there, to finish the job.
"He was caught when he tried to attack me again in the ICU, with two more bottles of acid. The acid he had attacked me with left a few burns on his own hand. It served as evidence which helped the police take him into custody the same night," says Pragya.
After a decade-long battle, the man was sentenced to four years of imprisonment. But now continues to live a normal life.
Pragya's world, on the other hand, had completely changed after the attack.
"I was unsure if my marriage would even sustain. A few relatives had already started circulating rumours that I was dead. I hardly knew my husband, as ours was an arranged marriage. Yet, he was my biggest pillar of support through my recovery period, alongside my mother."
The road to recovery wasn't easy.
"I underwent 13 surgeries. My eyelids were gone and I was sleeping with my eyes open 24×7. My nose was disfigured, I lost vision in one eye and hearing in one ear. I remember breaking down in front of the plastic surgeon who had fixed my nose as a child, to fix my face. I couldn't recognise myself anymore. I spent two years in recovery and the rest having correctional surgeries from top doctors in India and abroad. I realised I couldn't spend the rest of my life away from my family, shuttling between correctional surgeries. And so I decided to own my scars," says Pragya
The birth of her two children also rekindled hope in her.
Her positivity impressed her doctors who often called her to counsel other acid attack and burn victims in the hospital.
This sowed the seeds of the NGO she founded in Bengaluru – the Atijeevan Foundation. For years now, she has been working for the rehabilitation of acid-attack survivors. From facilitating pro-bono or subsidised plastic surgeries with the assistance of top doctors across India to personal counselling, vocational skilling and creating sources of livelihood, she has helped hundreds of women and young girls.
Speaking about her association with Pinkathon, she says,
"I met Milind Soman in 2014 and expressed my interest to include acid attack survivors in the Pinkathon. But I knew the only way to encourage other survivors to run was after I successfully completed it myself. I ran my first Pinkathon in Bengaluru, 11 years after my attack. I was hesitant at first about people staring. Will I be able to complete the run? What if I fall or hurt myself? What if children get scared looking at me? But it was all laid to rest as I heard women around cheering and motivating me. From cancer survivors, visually-impaired women to mothers with babies, they were all just having fun.
"I got in touch with 100 acid-attack survivors after that and we all ran the Chennai Pinkathon shedding all our inhibitions. Not just for ourselves and for thousands of others survivors. To tell them that the acid may have disfigured our bodies, but not our spirits," says Pragya.
Pragya was instrumental in getting the women of Jhumri Telaiya to participate on Pinkathon Day powered by Tata Salt.
This year as Pinkathon held its unique Pinkathon day across 63 cities within India and abroad, Pragya was the ambassador of the 5K run from Jhumri Telaiya in Jharkhand.
---
Read more: 11,000 Women, 63 Cities, 6 Countries: Milind Soman on the First-Of-Its-Kind Pinkathon Day!
---
Running on her crutches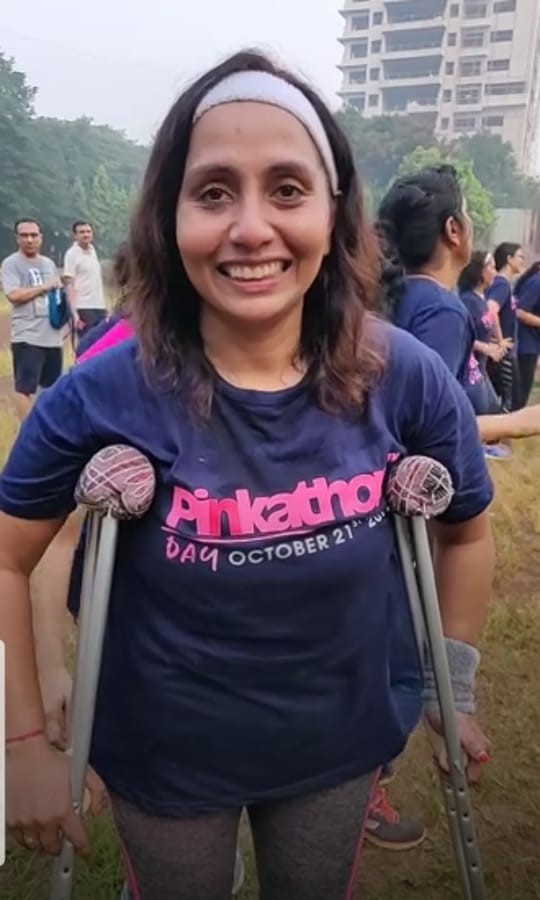 Born in a lower middle-class family in the suburbs of Chembur in Mumbai, Jaishree was affected by polio at the age of two and a half.
From age three to the time she was in Class nine, the young girl's childhood was spent juggling between the hospital and her home for eight polio rectification surgeries.
"But my father had always been my hero. I was mocked for being 'different' and my relatives showed sympathy to my parents saying, 'She is a girl, what is her future now?' But he made me believe that my physical disability did not define me. He took me to a park and showed me how ants carried their food on their backs. They overcame every roadblock and never gave up. He
told me, 'I want you to be just as resilient and strong as these ants, Jaishree.' He never treated me differently. And that made me who I was."
Jaishree grew up to be a strong independent woman who worked full time, shouldered her family's financial responsibility, bought them a flat and even rode a custom scooter. But in 2009, fate threw her another curveball. She met with an accident which increased the disability in her leg from 25 per cent to 85 per cent.
She was bedridden for over a year and a half. Her father heart couldn't take the tragedy that befell her and he passed away soon after.
"His death was my biggest loss. But I knew he wouldn't want me to give up. So I made a bucket list for myself. Topping the list was – Walk again."
Jaishree knew she had to be strong not just for her but her younger sister and mother.
"I don't look at myself as differently-abled. I have always wanted to achieve more. My father told me, 'I never want to see you spread your hands in front of anybody. Instead, I want you to be the one who gives to others.' And so I decided not to live for the future or the past. But make the best of each day."
It all began slowly. She would go to the park and watch others jog and run. It took her a long time to learn to support herself and start walking with her crutches.
Half a lap of the park, better than the last attempt, was her goal.
Her underarms were bruised, turning almost black and blue. But Jaishree was now determined. She did not just want to walk. She wanted to run.
"I was the tortoise in a race of hares. I did get conscious when people stared but I did not need sympathy. When I connected with the Pinkathon team, they provided me with all the support I needed. They trained me to improve my stamina and strengthen my core. Beginning with a 500m walk, I ran my first-ever marathon completing 5 kms."
Her biggest feat was participating in the 375 km marathon she undertook alongside other women from Gwalior to Delhi. While she couldn't complete the full marathon, she ran 20 kms.
On Pinkathon Day, Jaishree led the 5-km run in Chembur, asking women to step out of their homes and run.
"My aim is to get as many women as I can and inspire them to run. You cannot imagine the liberation running can give you, while also helping you stay fit. I am 45-years-old now. But every time I run, I feel like a little girl with no care in the world, who just wants to run. I look at running as my opportunity to uplift women and help them find the power inside them. For me, every home has a Rani Laxmi Bai, who will never accept defeat. All we need to do is believe in our strength and conquer our battleground – the world."
(Edited by Vinayak Hegde)
Like this story? Or have something to share?
Write to us: contact@thebetterindia.com
Connect with us on Facebook and Twitter.
We bring stories straight from the heart of India, to inspire millions and create a wave of impact. Our positive movement is growing bigger everyday, and we would love for you to join it.
Please contribute whatever you can, every little penny helps our team in bringing you more stories that support dreams and spread hope.