"I came from a lower middle-class family. I know the value of small things that can light up a festival."
Diwali is all about the spirit of giving and imparting joy to those around you. This year, while conversations on social media primarily revolved around polluting firecrackers, there was a photograph of seven policemen in Amroha, Uttar Pradesh surrounding two children selling diyas that also caught the attention of netizens.
No, it's not what you think. The UP policemen weren't there to intimidate them into closing the shop. They wanted to purchase diyas from the children and help them earn a living.
Led by Amroha station house officer Neeraj Kumar, alongside two sub-inspectors and four constables, the policemen even encouraged others in the north-western UP town to buy diyas from these two children.
During their regular rounds in the town's Nagli Baazar on Dhanteras earlier this week, the policemen came across the two children. At the sight of approaching police officers, the children initially feared that they might have to shut shop, but the cops had other ideas.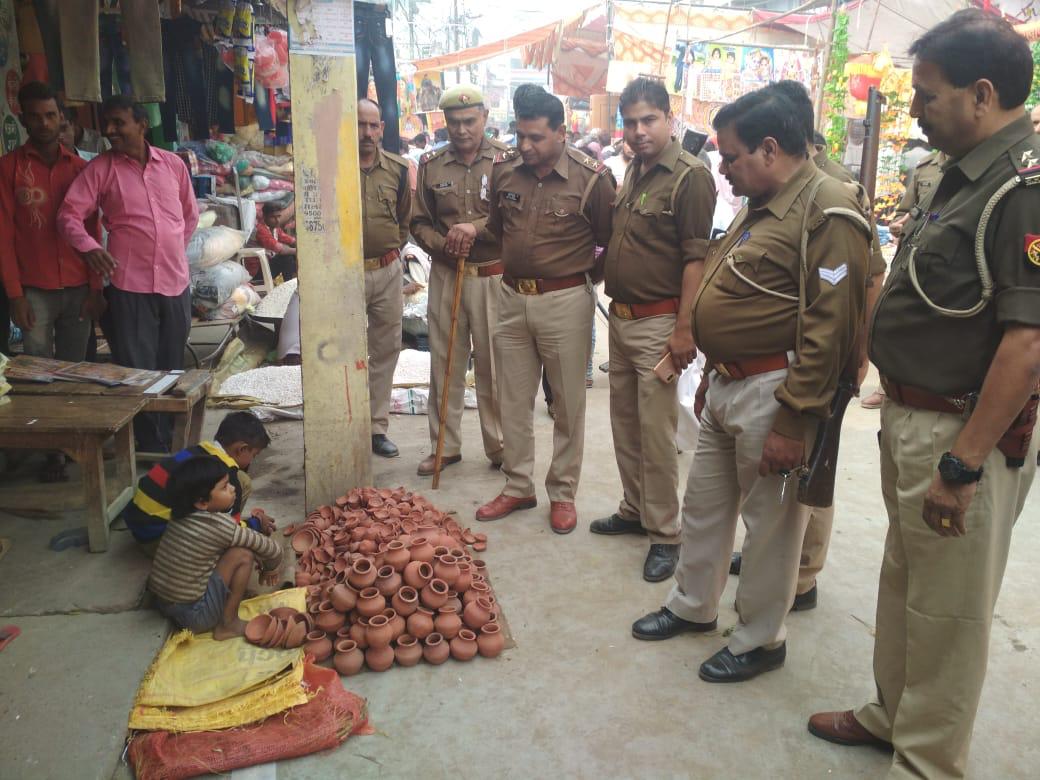 "Someone had forwarded me a video where this child went from market to market trying to sell diyas to make money for his mother. It's all I could think of when I saw them," SHO Neeraj Kumar told The Print.
The two children—a six-year-old boy and a 10-year-old girl—living with their mother and maternal grandparents, were selling 100 diyas for Rs 150. "I came from a lower middle-class family. I know the value of small things that can light up a festival. I hope it made their Diwali a little happier," Kumar added.
Also Read: Navy Officer's Diwali Leave Gets Canceled at Airport. What He Did Next Will Touch Your Heart!
Before the policemen arrived, the children were struggling to sell these diyas, but after the news of their purchase had spread, the children ended up making a decent sale.
This is the true spirit of Diwali, a change from the standard mindless bursting of loud and polluting crackers that engulfed many cities despite the Supreme Court's explicit orders.
(Edited by Gayatri Mishra)
Like this story? Or have something to share? Write to us: contact@thebetterindia.com, or connect with us on Facebook and Twitter.