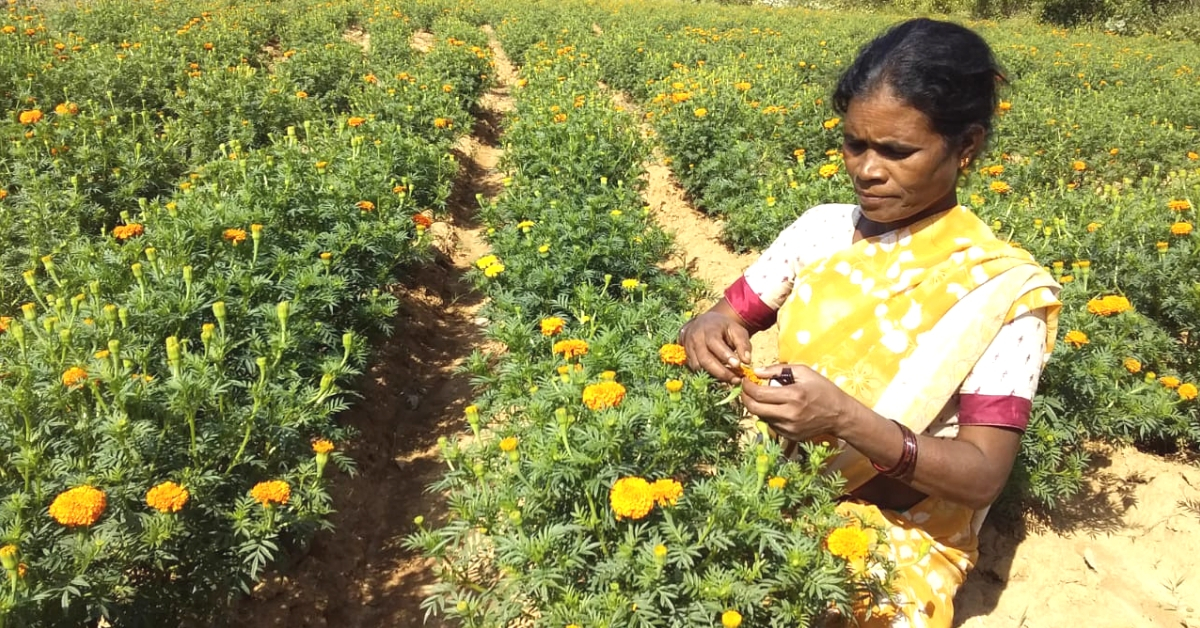 Khunti district in Jharkhand has been infamous for illegal poppy farming for a long time with dealers luring the villagers to cultivate opium, offering them huge amounts of money.
Ranchi: Palo Devi (name changed), earned approximately Rs 40,000 in just two and a half months, while happily working amidst flowers.
She no longer has to worry about her future since her husband stopped cultivating poppy, which is used for making opium, at their field in Sosokuti village of Arki block in Jharkhand's Khunti district.
Palo is now the breadwinner of the family. She started marigold cultivation in her field, which was earlier used for opium cultivation in July, and in just a few months, she was able to sell the flowers at the Durga Puja market, making a huge profit.
"When my husband cultivated poppy, I was always worried about him being arrested for the illegal cultivation or of our fields being destroyed by the police. Now, I can earn a decent amount of money legally," she says.
Palo is one of the hundreds of women in Khunti district, whose families were earlier involved in illegal poppy cultivation but have now switched to marigold farming.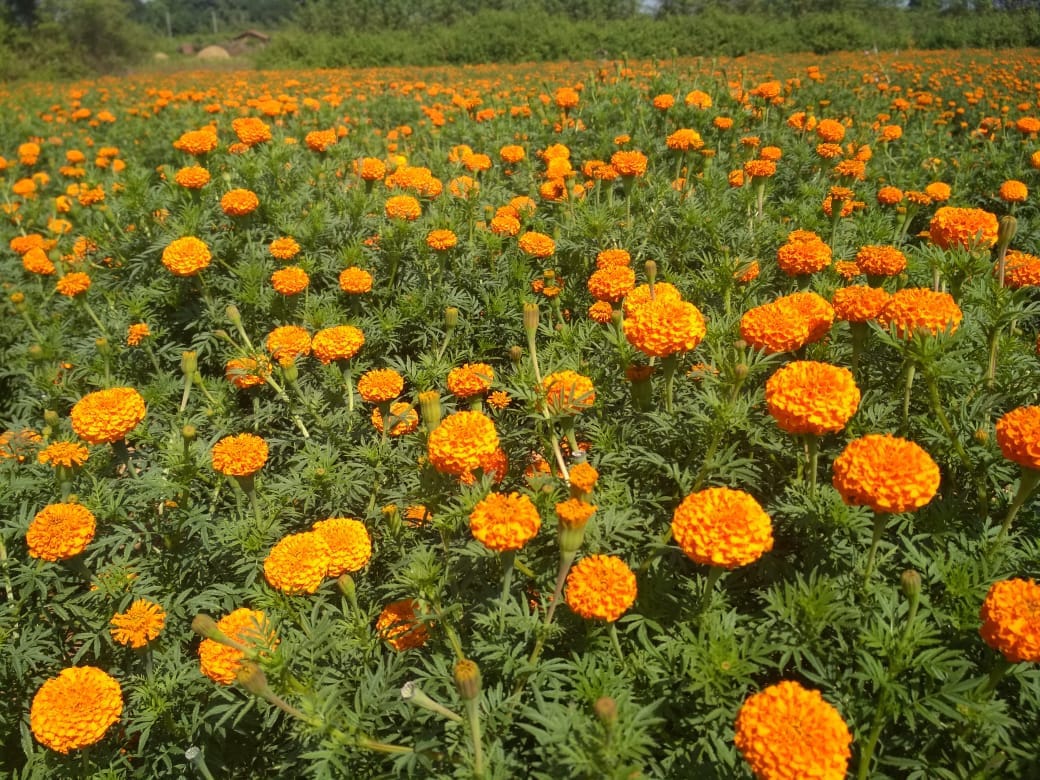 Khunti district in Jharkhand has been infamous for illegal poppy farming for a long time with dealers luring the villagers to cultivate opium, offering them huge amounts of money.
To deal with the menace, the district administration, the police and a social organisation, Pradan, started working towards spreading awareness and providing other livelihood opportunities.
Pradan started mobilising the villagers five years ago and now after years of efforts, the villagers are gradually shifting from opium to marigold farming.
Prem Shankar, team coordinator of Pradan at Khunti, notes, "At present, 1,023 families in the district are associated with marigold farming, and they have cultivated on 93 acres of land in Murhu, Khunti, Torpa and Arki blocks of the district."
---
Also Read: No Soil, No Pesticides: Meet the Self-Taught Punekar Who Grows Veggies in PET Bottles!
---
The amount of money earned by selling illegal opium and marigold flowers is almost the same. A local source informed, on the terms of anonymity that a farmer gets between Rs 2-2.5 lakh by cultivating poppy on a one-acre land while marigold cultivation earns around Rs 2 lakh on the same area.
He says, "Poppy cultivation is not just illegal but also harmful for health. Many pregnant women have suffered miscarriages due to constantly inhaling the pollens of poppy. It affects the health of small children too. Also, farmers get addicted to using opium, which leads to a lot of family problems."
With so much at stake, when the district administration and Pradan approached the village women regarding marigold farming, they were happy to accept it.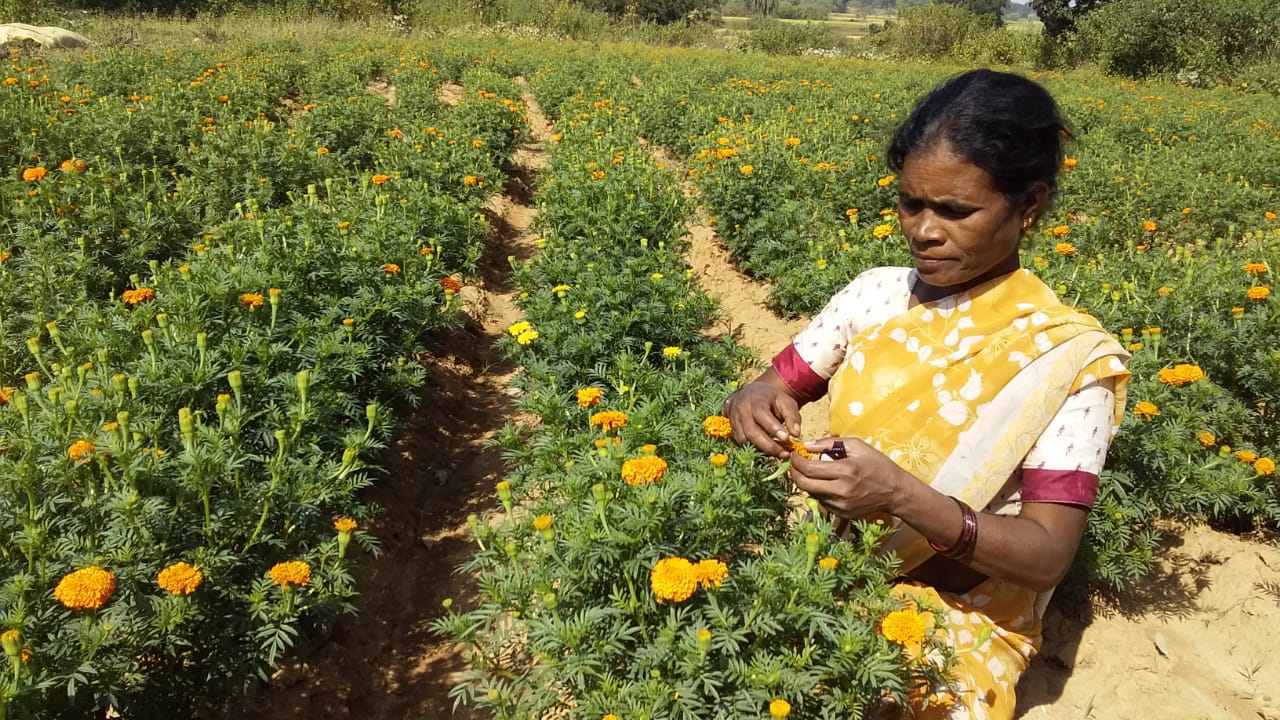 "Now, I do not have to worry about my husband being intoxicated all the time. The money is lesser than earlier, but the work is legal and profitable, and our future is also secured," said a woman farmer, on the condition of anonymity.
Marigold farming is playing a significant role in making the women of the village self-dependent. "Everything, right from the plantation of saplings, to making and selling garlands in the market, is being done by the women," Shankar shares.
A marigold plant takes around 60 to 75 days to be prepared and bloom. A farmer says, "Once the flowers bloom in all the plants, we make garlands and take them to the market immediately, where we sell them to the customers directly or to the big florists. If there is a festival coming, then we wait till the market is ready for selling before plucking the flowers.
With women taking the lead in marigold farming, their husbands, who were earlier farming poppy are now helping them by ploughing the fields and doing other laborious work. A man whose wife recently began her first lot of flower farming says, "My wife and I share the work in the field. While I plough the field and and put fertilisers, she plants the saplings and makes the garlands for selling."
Prem Shankar said that after Durga Puja, the marigold farmers are now eyeing the flower market during Diwali. He says, "There is a huge demand for marigold during Diwali and to meet this demand, the vendors buy flowers from West Bengal. If more villagers take it up in Jharkhand, the state will also become self-sufficient."
The path to convincing the farmers to give up illegal opium farming has not been easy. In opium cultivation there is a good network of input and service providers as well as a steady base of buyers. So, all the farmer has to do is to invest his land and labour.
However, when it comes to other crops or horticulture, farmers have to face challenges, right from input supply to farming technology, then struggle with finding a market, which makes them reluctant to switch from opium farming to the cultivation of any other crop.
"Constant awareness programmes are the only way to address this issue," notes Shankar.
Ashwini Kumar Sinha, Superintendent of Police, Khunti, shares, "In the last two years, we destroyed around 2,600 acres where opium was cultivated, recovered 110 kg of opium, and sent many smugglers as well as cultivators to jail."
Nevertheless, arrests and raids were not the only way to stop opium cultivation, so the district administration and Khunti police started a drive to educate the villagers against the ill-effects.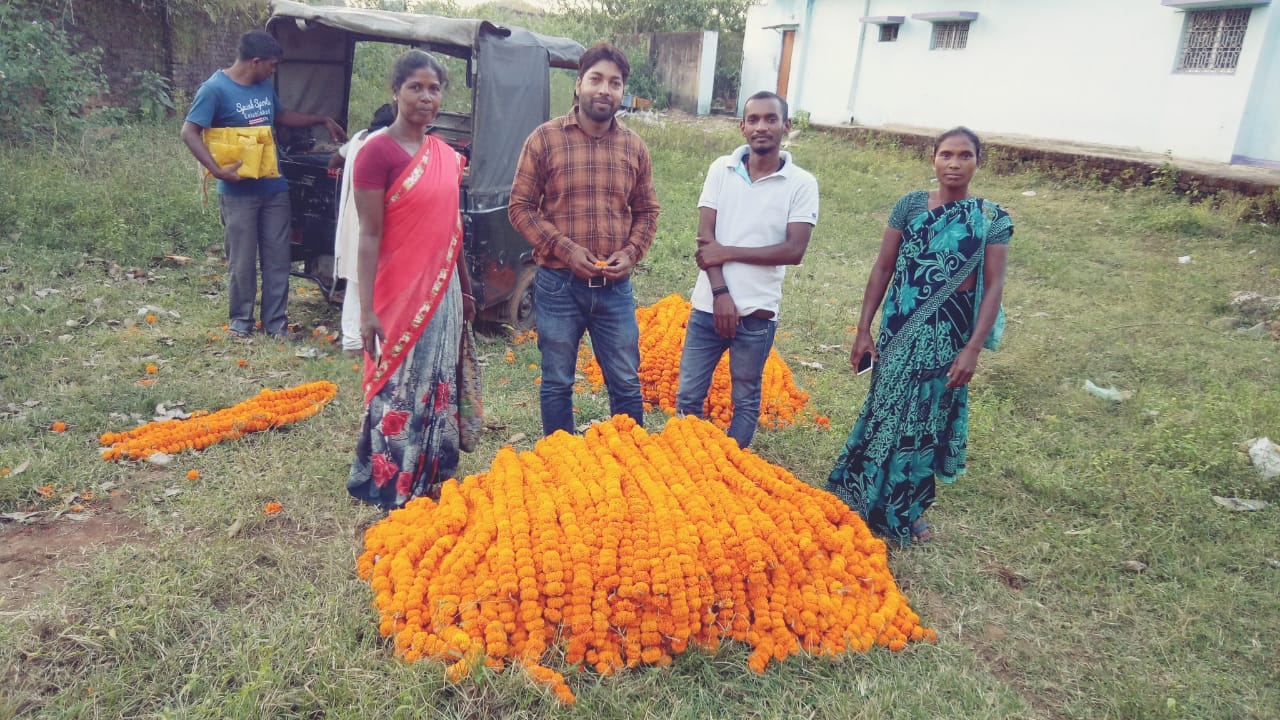 Sinha says, "Awareness drives are constantly being organised at community gatherings and fairs. People are being told about what a serious crime it is and how they will have to face repercussions if caught. A smuggler can get a prison term of up to 10 years as has happened in a case here recently."
Apart from the legal aspects, the villagers are also being informed about the effects of opium farming on health and the quality of the soil in the fields.
"If opium is cultivated on a field for a long time, the land becomes infertile. We tell this to people, so they stop ruining their source of income," Sinha states.
The district administration has also put up banners and posters and is distributing pamphlets written in Hindi and Mundari (a local tribal language) to the innermost villages of the district, informing people about the ill-effects of opium farming.
Suraj Kumar, Deputy Commissioner, Khunti, concludes, "We are working towards eradicating opium cultivation from the district. It is good to see that our efforts are paying off and we hope that in the coming days, more villagers will take up marigold farming for their own betterment."
The former opium farmers now feel safer on farming marigold flowers. "Earlier, there was always a fear that the police will come and destroy our crops. Now, we know that we are safe and so are our fields; we can now live with pride," a male farmer said.
---
Also Read: 3-Feet-Long Carrots to Cauliflowers that Weigh 25 kg! Meet 4 Innovative Farmers
---
(Some identities have not been revealed for the safety of the people involved)
(Edited by Shruti Singhal)
We bring stories straight from the heart of India, to inspire millions and create a wave of impact. Our positive movement is growing bigger everyday, and we would love for you to join it.
Please contribute whatever you can, every little penny helps our team in bringing you more stories that support dreams and spread hope.