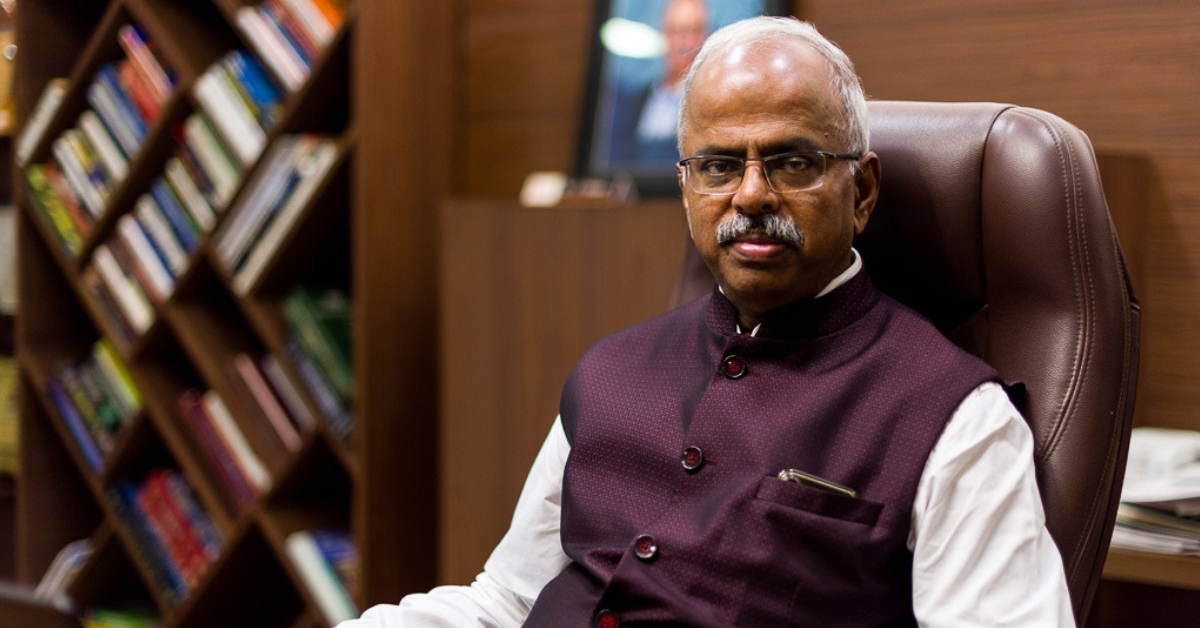 The man who owns Thyrocare, the $500 million healthcare giant, has an interesting way of describing his rags-to-riches journey. Read on to find out more.
He was born to landless farmers in the obscure village of Appannaickenpatti Padur in Tamil Nadu. While his father was unemployed, his mother was the sole breadwinner who reared two buffaloes. The milk from those buffaloes fed her five children and ran the household for the next 20 years.
When they were struggling for a square meal a day, Dr A Velumani remembers why he looked forward to school each day. To eat the midday meal they served. Little did he know, it would spark a love for education in him.
"My mother taught us how to live without borrowing, frugally and with dignity," he says in an interview with The Better India.
The man who owns Thyrocare, the $500 million healthcare giant, has an interesting way of describing his rags-to-riches journey.
"My parents could hardly afford buying me a pair of shoes let alone a pair of new trousers. If you were to look at the economy as a pyramid and slash it into ten slices. I was born at the bottom of it. Today, I am at the top of it," he says.
At a time education seemed a far cry for the many underprivileged kids around him, Velumani never let his unstable financial background decide the way his life would pan out.
A self-made man, he fought against all odds to complete his BSc from the erstwhile Madras University.
However, just when he thought education would be his ladder out of poverty, he realised nobody wanted to give him a job.
He struggled for four years in Coimbatore until unemployment pushed him to work as a chemist in a small capsule-manufacturing company for a meagre salary of Rs 150 per month.
"Fortunately that company too shut down," he says.
"Fortunately?" I ask.
"I was fortunate to be born in a village, fortunate to not have a job for four years, and fortunate to see the only job I had, being snatched away too. If any of this hadn't happened in the past, how would I have reached where I am today? You have to have experienced what it is to have nothing to appreciate everything," he laughs.
It was at the time, armed with his grit and determination he left Coimbatore and reached the maximum city.
"I had no friends to receive me nor a place to go. I spent three nights at the VT station in Bombay (Chhatrapati Shivaji Maharaj Terminus and Mumbai today). What was there to lose, when I had nothing? I always tell young people, take a long strand of your hair, tie a knot around its end. Fling it around a mountaintop and pull. If it moves, it's a mountain, if it breaks, all you've lost is a strand of hair," he says.
Fate smiled at the young chemistry graduate when his application for the post of a lab technician at the Mumbai's prestigious Bhabha Atomic Research Centre (BARC) was accepted. His work impressed his employers to the extent that through their tie-up with the Mumbai University they helped Velumani study further.
From being clueless about where the thyroid gland was located in 1982, to completing his PhD in thyroid biochemistry in 1995, his knowledge in the field helped him rise from the position of a lab technician to a scientist in the Radiation Medicine Centre. It is a department of the BARC that explores the use of nuclear energy in the field of healthcare and agriculture.
The most significant turning point in Dr Velumani's life was when he decided to quit his job in BARC, after working there for 14 long years. It was a major shock to his wife who then worked at a good position at a renowned bank.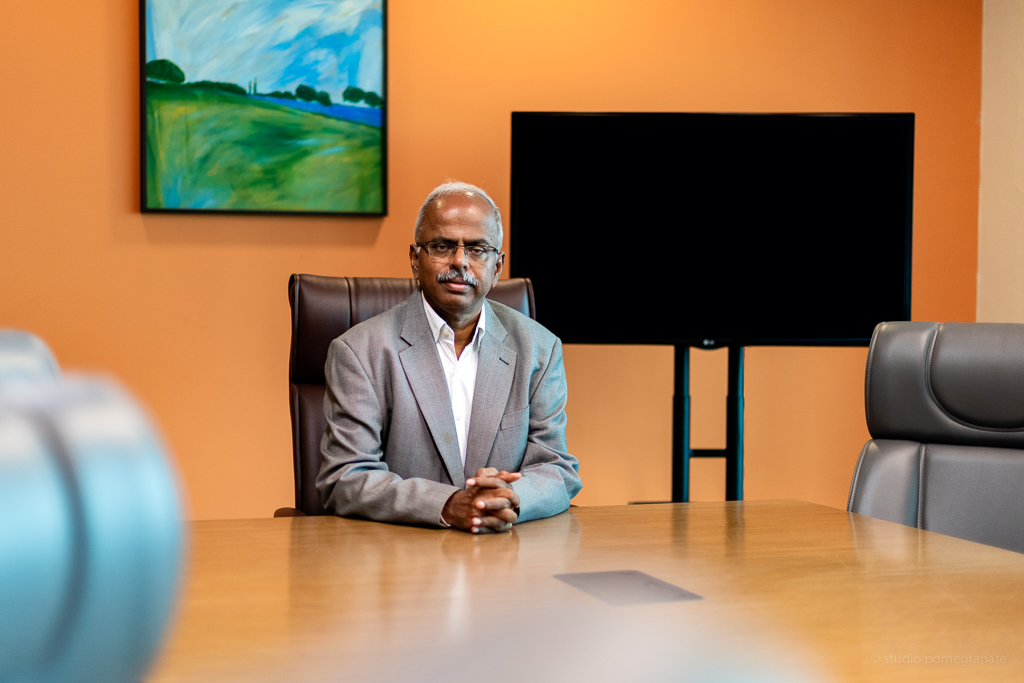 "She was so upset that I did not consult her before I decided to put down my papers that she decided to quit with me. But I knew that in life, you can either discuss or decide, you cannot do both. So, I quit my job thinking she was relatively at a financially secure position. But life had different plans in store for us. We quit our jobs the same day."
She moved on to become one of his first employees.
At 37, with no knowledge of how to run a business, armed with his provident fund of two lakhs, the only hope that Dr Velumani had was an idea—to open thyroid testing labs in the city to detect thyroid disorders at one fourth the market cost.
He set up his first lab in Byculla in South Mumbai, 15 minutes away from the Tata Memorial Hospital, a well-known cancer institute, in 1996.
"When I started out everyone told me I was mad. Nobody thought thyroid testing at such low costs could ever result in profit. But I have always believed that when everyone around you says you are wrong, you may just be right. I had faith in my idea. I used to ask myself 'Jeene aaya ya Jeetne aaya?,' and also 'Bada Hona Ya Buddha Hona Hai?' (Have I come here to live or to win? Do I want to become a great man, or just an old man?) Both these questions made me take fast decisions and venture into a business in which I was absolutely new," he says.
Thyrocare, which was founded 22 years ago, is touted the world's largest thyroid testing company today. From 25 samples a day, it now processes over 70,000 samples and conducts 3,50,000 medical tests every night. Its network is spread across Nepal, Bangladesh, and the Middle East apart from India.
What seems to have worked for Dr Velumani is the unique franchise model that Thyrocare operates on. While the healthcare service has only eight centralised labs where the samples are tested, it has over 3,000 collection points.
From mere thyroid testing, the man's constant efforts in the last two decades have helped the company expand into a health diagnostics business that provides services like preventive medical check-ups, blood tests, pulmonary function tests etc. at your doorstep in a pocket-friendly manner.
From earning Rs 150 a month, the man who dared to romance with risk has set up a company valued at half a billion! Along the way, he mastered things he never learnt in college including HR, Logistics and IT.
Speaking about the upward spike of Thyrocare's graph over the years, he says, "When I started with a low price, we ran into a few losses the first year. But we knew we were in it for the long haul. The second year was a break-even. The third year was the time we spiked and earned profits. Ever since for the last two decades, we have only made profits, 25% year-on-year," he beams.
When I ask him about his mantra to success, he speaks like a true mathematician.
"Success = ∆ (delta). Assume ∆=x2-x1. x2 is where you are, x1 is where you were. My x1 was a literal zero. x2 is where I am today. Since I had x1 as zero, I had no fear in life. This is why I tell people—Experience zero, it is the biggest teacher. Also, when you grow up at the bottom of the pyramid, remember the only way to go is, up."
---
Read More: Exclusive: Award-Winning 'Paanwala' Studied Under Street Lights, Now Trains IAS & IPS Officers!
---
What then is the vision of the millionaire for his company?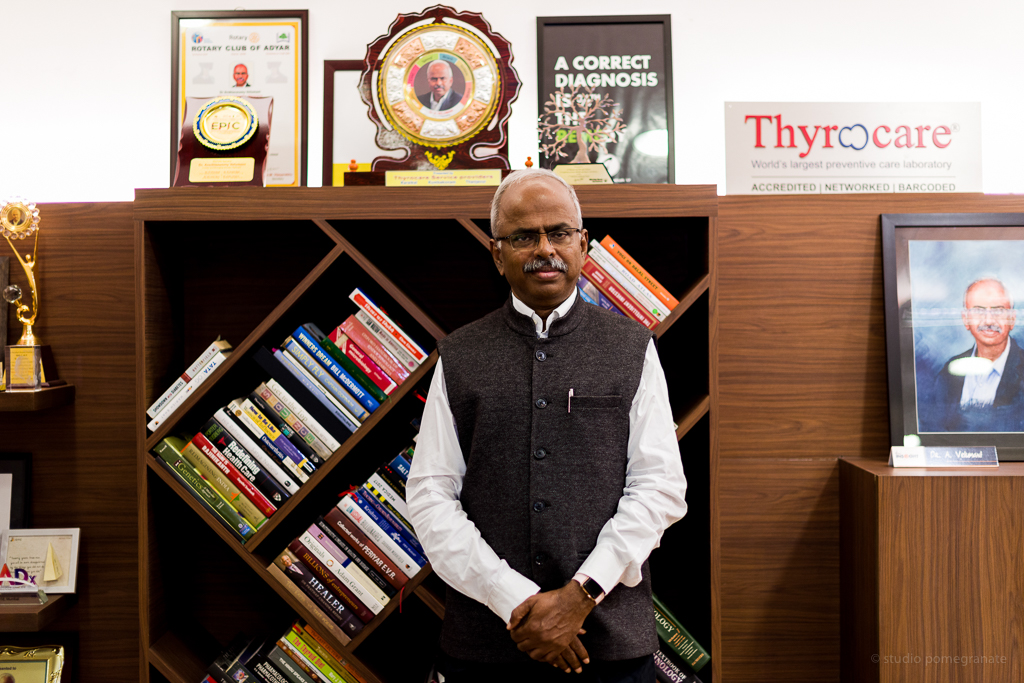 "To add another zero to our valuation," he laughs. "We want to expand from our current 2000 employees to 20,000 in the next five years," he adds.
What is also particularly interesting is that 98 per cent of his employees are freshers. "I prefer freshers over experienced people. A fresher never has to unlearn anything. Also, I remember when I struggled for a job for four years, I was rejected everywhere I applied, and the reason given to me was, 'you don't have any experience.' A man will only gain experience when he is given a job, right? I want to do exactly that for freshers now," he says.
Is there any message that he has for aspiring entrepreneurs?
"There is always an age to do business. Don't start too early where you have to rely on your father's money. Business is not a 100m race; it is a marathon. Probability is critical is making a business successful. Also, success, if it comes early, is difficult to sustain," he says before signing off.
If this story inspired you, get in touch with Dr Velumani and read his hilarious punchlines as tweets on 'business, work, life and parenting' @velumania.
(Edited by Gayatri Mishra)
Like this story? Or have something to share?
Write to us: contact@thebetterindia.com
Connect with us on Facebook and Twitter.
We bring stories straight from the heart of India, to inspire millions and create a wave of impact. Our positive movement is growing bigger everyday, and we would love for you to join it.
Please contribute whatever you can, every little penny helps our team in bringing you more stories that support dreams and spread hope.