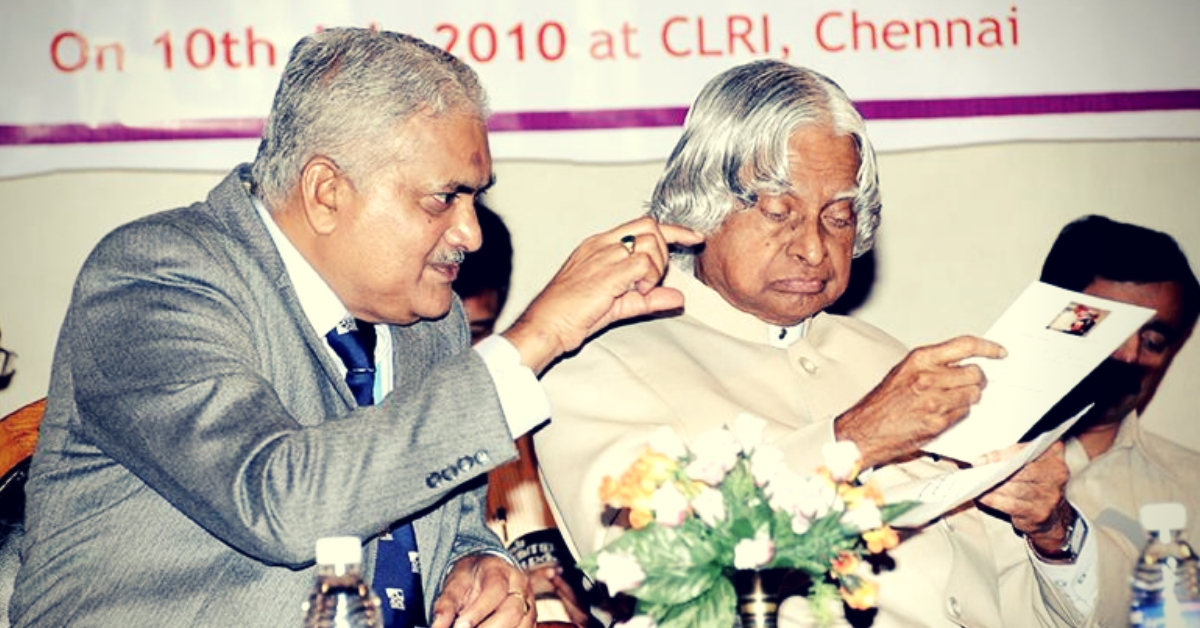 From the gruesome Nithari murders to the cash-on-camera scam, the former top cop behind Truth Labs has seen it all during his illustrious career.
For Dr KPC Gandhi, former Inspector General and Director of Andhra Pradesh Forensic Science Laboratories and founder of Truth Labs, it's all about the pursuit of truth and justice.
In 2007, after taking voluntary retirement, Dr Gandhi established India's first independent and not-for-profit forensic lab, Truth Labs Forensic Services. In the last 11 years, Truth Labs has worked thousands of cases with a success rate of over 90%.
In the last two years itself, Truth Labs has "reported over 750 cases of which 400 pertain to Questioned Documents, 100 cases dealing with Fingerprint Analysis, 50 DNA Profiling cases, 50 cases dealing with Polygraph/Lie-Detector test, 20 cases of Cyber Crime, 5 cases of Medico-Legal and 5 cases of Failure/ Accident Analysis," according to information published on its website.
Speaking to The Better India, Dr Gandhi credits his relentless pursuit of the truth to the core values of justice imparted to him by his family. "I come from a middle-class family in a town near Vijayawada, Andhra Pradesh. We are a Gandhian family. The great leader had visited my house to meet my great grandfather in 1927," he says. Born on January 24, 1948, just six days before Mahatma Gandhi was assassinated, his parents weren't sure about what to name their son. When the torch-bearer of India's freedom struggle passed away, his parents had named him accordingly "because of their total commitment to Mahatma Gandhi's philosophy and way of life".
Dr Gandhi's introduction to the complex, yet fascinating world of forensic science, came as a result of a chance meeting with a distant relative, although he always "wanted to serve the public and make a difference".
"After finishing my Master's degree in Physics, there were various jobs on offer from the Electronics Corporation of India and HAL, among other entities. However, one of my distant relatives, an Indian Police Service officer and head of the Intelligence Bureau's Andhra Pradesh branch, who later went onto become the Governor of Tamil Nadu, PS Ramamohan Rao, suggested a career in forensic science," he says. At the time, the Central Finger Print Bureau and Central Forensic Science Laboratory were under the administrative control of the Intelligence Bureau.
Thank to his background in the sciences Dr Gandhi obtained a job in the Intelligence Bureau. However, at the time same, he also began preparations for the famed UPSC exam. Despite clearing the exam on two occasions, he fell at the final interview hurdle.
Fortunately, he was selected by the Andhra Pradesh Public Service Commission and became Assistant Director, Forensic Science Labs, in 1976. In 1992, he became the Andhra Pradesh State Forensic Science Laboratory's (APFSL) director and elevated to the rank of Inspector General, a distinction first of its kind. Besides, he also played a fundamental role in the establishment of the Andhra Pradesh Police Academy, the best in India.
"Forensic science was at a nascent stage. Most of the police and judiciary knew little about it. Since I couldn't get past all the bureaucratic red tape, I began popularising forensic science through the media. I enrolled media into the awareness programme for forensic science, presenting its benefits to the doorstep of the people," says Dr Gandhi.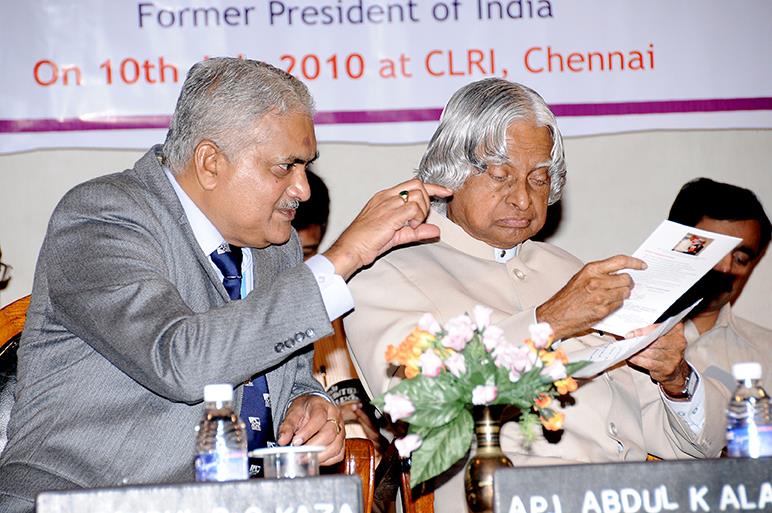 During his tenure as Director, he had converted APFSL into a model lab, achieving zero pendency in cases thrust upon the agency within his first 100 days in office. He also instituted a program to ensure cases are disposed of quickly in courts with his 30-30-30 plan.
"Under this program, Police were insisted to submit evidence for Forensic investigation within 30 days of registration of the case. APFSL delivered the report within 30 days, and Police were asked to submit charge sheets to courts within 30 days as per Supreme Court Mandate resulting in speedy disposal of cases in Courts all over," says this profile.
Speaking to The Better India, he said, "We cut down on delays by 10%. APFSL gives a report within 30 days. The police file the chargesheet in 30 days and judiciary adjudicates upon the case within 30 days. Cases during those periods disposed of very quickly."
His 15-year tenure as Director of APFSL saw cases ranging from the gruesome Nithari child murders in Noida to the into the cash-on-camera scam purportedly involving former union minister, Dilip Singh Judeo. However, after 36 years of government service, he took voluntary retirement, noting that law and order machinery in the state is yet to fulfil the needs of the common man.
"Whatever I wanted to do, I couldn't do in government. There are certain limitations. I was able to find out the truth, but justice often got delayed or sometimes distorted. I was only one player in the course of justice marching across different courts including judges, police officials and prosecutors. There are multiple players trying to distort the course of justice," he tells The Better India.
Following retirement, Dr Gandhi attempted to introduce Crime Stoppers, a US-based initiative which works on the model of ordinary people providing anonymous information about potential criminal activity, in India. For the endeavour in India, Dr Gandhi roped in luminaries like General MA Zakir, Justice MN Venkatachalaiah and Justice Jagannadha Rao, besides other retired police officers and armed forces personnel, to support this endeavour.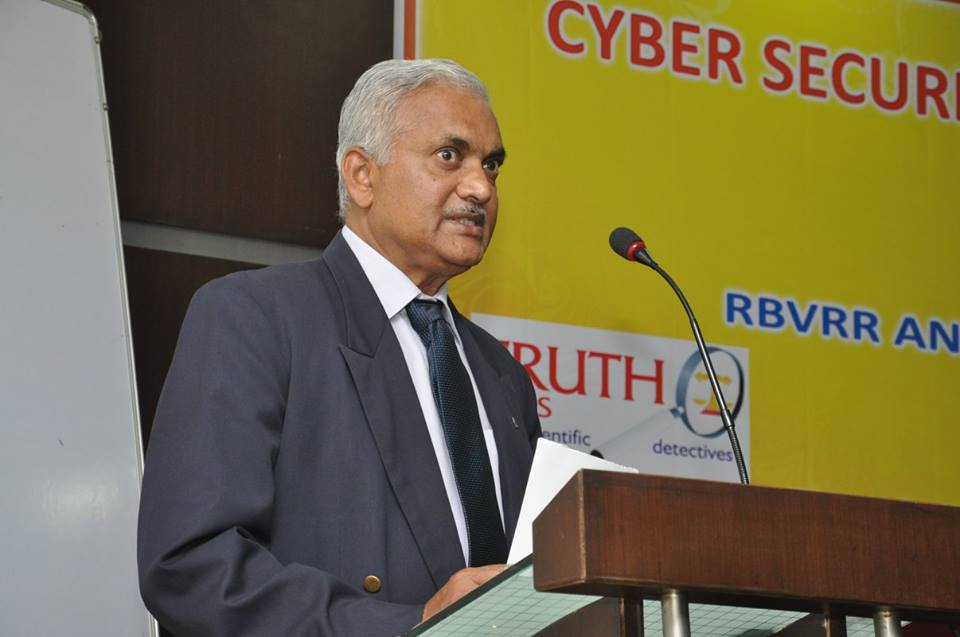 While the initiative worked for the first six months in states like Andhra Pradesh with common citizens tipping the police off, there was little follow up as the local police failed to convert all that valuable information into definitive action.
"People were questioning us about why they should waste their effort in offering up information if the police didn't do anything about. Thus, we began receiving brickbats instead of bouquets. When the initiative fell apart, I decided to establish Truth labs," he tells The Better India.
Instead of being a conduit for information, Truth Labs wanted people with real documentary evidence and problems to interact with experts who can help them ascertain the truth.
Today, Truth Labs work with Central Bureau of Investigation, National Investigating Agency, Serious Fraud Investigation Office, Enforcement Directorate, Supreme Court, high courts, sessions courts and the Karnataka Lokayukta, besides private citizens, corporations and non-profits.
More importantly, with 18 accredited experts, some of whom were former directors of forensic labs, dealing with cases ranging from fraudulent documents, disputed fingerprints, cyber-crime analysis, polygraph/lie-detector test to DNA profiling and medico-legal consultancy.
"The average time for report submission time in 15 days. Many cases referred to Truth Labs are completed under one year, and rarely do they extend beyond that time frame," says Dr Gandhi.
Also Read: Kerala Custodial Death Case: Here's Why Capital Punishment For Cops is a Landmark
With over 200 cases coming in every month, this is a remarkable turnaround. Among some of the major cases it has dealt with in the past include the successful paternity suit against the late Congress leader and Governor ND Tiwari, where Truth Labs conducted DNA fingerprinting.
There is also the famous case of doctored video footage of JNU students allegedly making seditious statements. Truth Labs had found that two of five audio and videotapes sent by the Delhi Police for forensic investigation were found to be doctored. There are other instances of DNA fingerprinting work done by Truth Labs to prevent a communal riot from breaking out.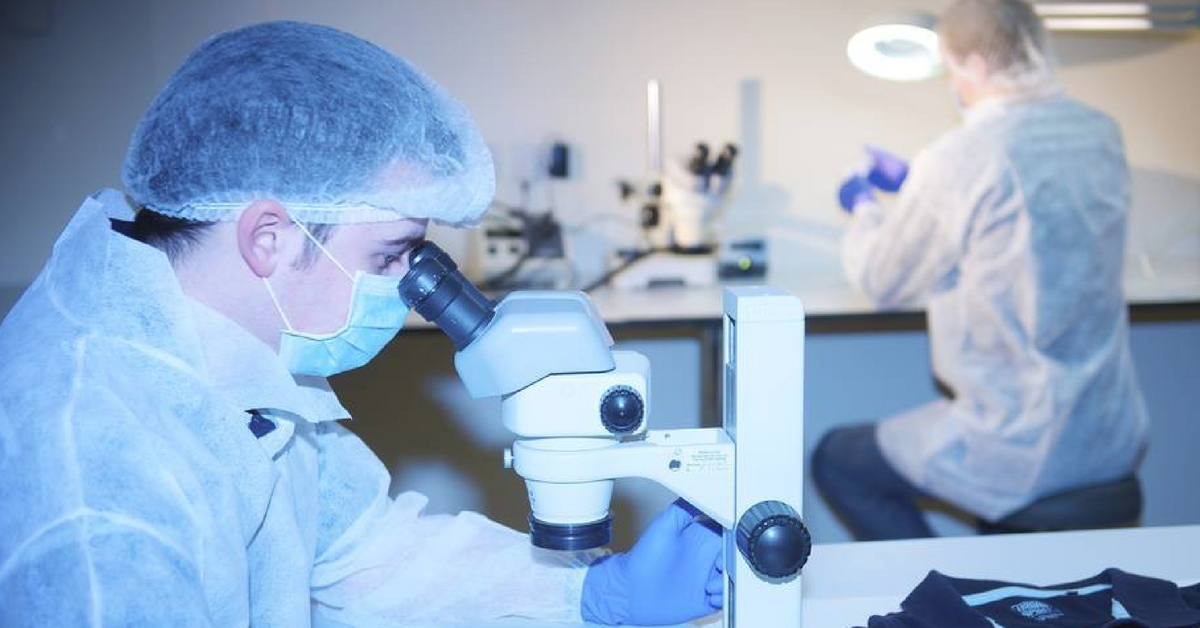 However, even private citizens can approach Truth Labs to ascertain the truth of say forged documents or wrongful conviction. "It's a non-profit organisation. Whatever we take its only for technical and administrative purposes only. For example, in a case of forgery, if the sums involved are Rs 100 or 200 crores, we charge Rs 6,000 (raising the fee from Rs 5000 for the first time since we started out). Irrespective of the sums involved, what matters to us is service, truth and justice. Unfortunately, there are private players who charge more. They deliver favourable results to those who pay more. At least, we uphold our values. For the future, however, we are trying to build a corpus by selling off whatever properties I have before I die," says Dr Gandhi.
In a separate conversation with Deccan Chronicle, he said, "Here, there are no uncertainties. We don't have to depend on anybody else. We do not charge for the services. I sold my properties but not taken any money from the government. Never approached anyone for a loan. We are completely independent."
What does Dr Gandhi think about the current state of criminal investigations in the country with the availability of forensic labs? "India is a vast country with scarce resources. The police, prosecution and judiciary are yet to understand this science in a serious way. Truth is a casualty in this country. Beyond structural issues, however, it's a cultural and systemic issue. We have a long way to go."
Fortunately, however, the ordinary citizen has someone like Dr Gandhi, who has invested all his resources, into helping him or her obtain the truth and eventually justice.
(Edited By Vinayak Hegde)
Like this story? Or have something to share? Write to us: contact@thebetterindia.com, or connect with us on Facebook and Twitter.
We bring stories straight from the heart of India, to inspire millions and create a wave of impact. Our positive movement is growing bigger everyday, and we would love for you to join it.
Please contribute whatever you can, every little penny helps our team in bringing you more stories that support dreams and spread hope.