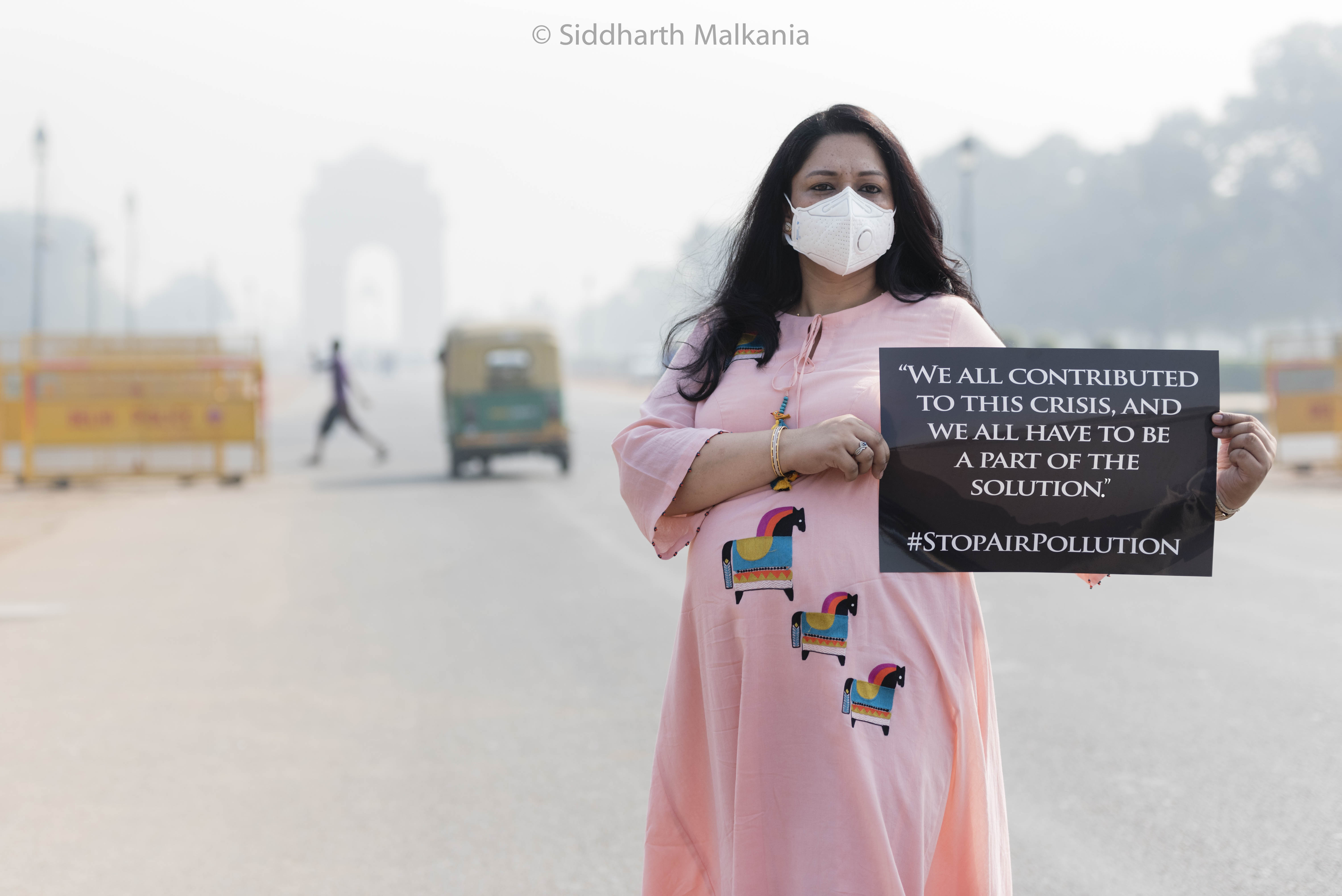 It's that time of the year again when festivities mark our calendars, and the nippy air makes us all feel lovely. This might be true for many parts of India. However, if you are a resident of the Delhi/NCR region, this time of the year is dreadful – more so, if you have children.
For me, this time of the year means that nebulisers are taken out, and emergency contact numbers of doctors are kept handy.
Isn't it such a sad state of affairs?
With pollution levels reaching ever-increasing highs, what else would you expect?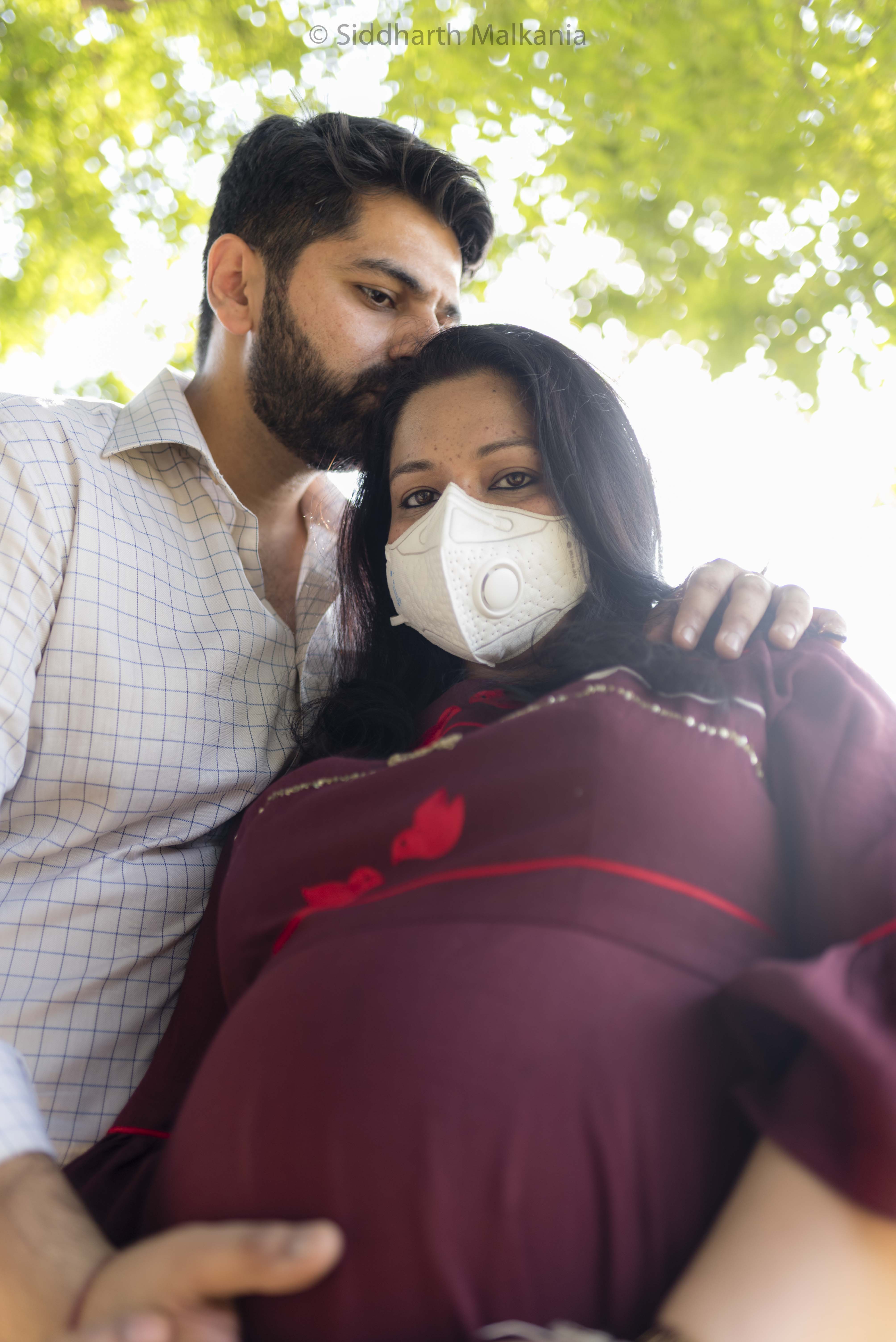 In fact, the smog is so bad that I do not even need to consult my weather app to know that the conditions are extremely unhealthy.
Every year, just before Diwali, citizens come out in large numbers to urge the government to take action and find concrete solutions to this recurring problem. The season goes, and the din created returns to the back burner.
Urvashi Dagar, an expectant mother from Delhi, found an innovative way to get the attention of the authorities.
Instead of using this crucial time to walk outdoors and breathe in fresh air, she has been forced to stay indoors and use air purifiers.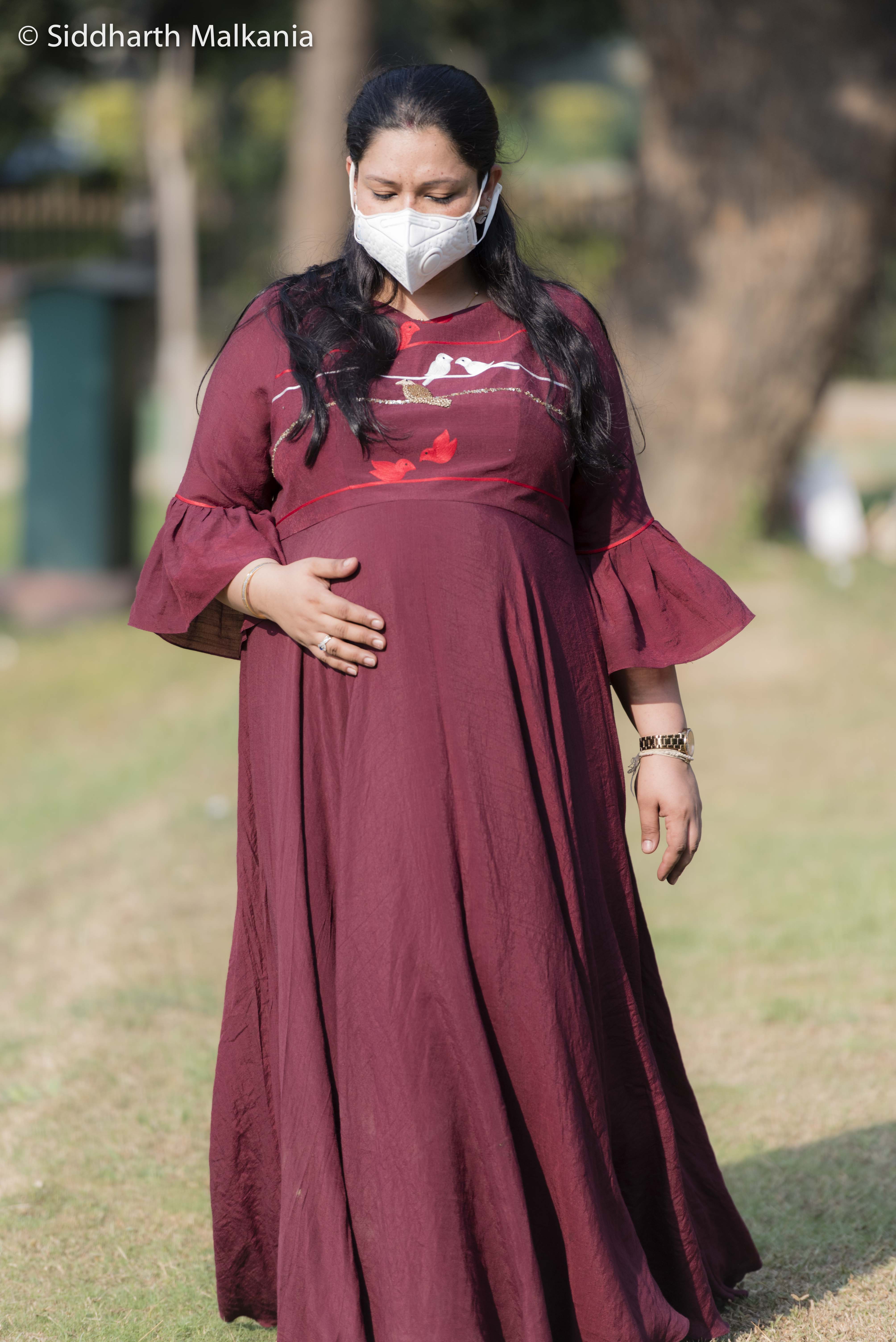 We, at The Better India, spoke to the Siddharth Malkania, the photographer, who has captured an expectant mother's plea for a better environment for her unborn child.
Siddharth says, "It all came together when we were trying to find a suitable time for the shoot. While I do most of the shoots outdoors, the pollution levels in the city were causing trouble." He continues, "In a conversation, I mentioned to Urvashi that she could consider wearing a mask for the shoot and that idea stuck in her head. Having experienced first hand, the problems that the pollution causes, she was completely on board with the idea."
Siddharth shares a heart-wrenching a moment with Urvashi's 5-year-old daughter. He says, "She carried her dolls for the shoot and put a mask on them, saying that even they would be affected from the pollution. This truly broke my heart."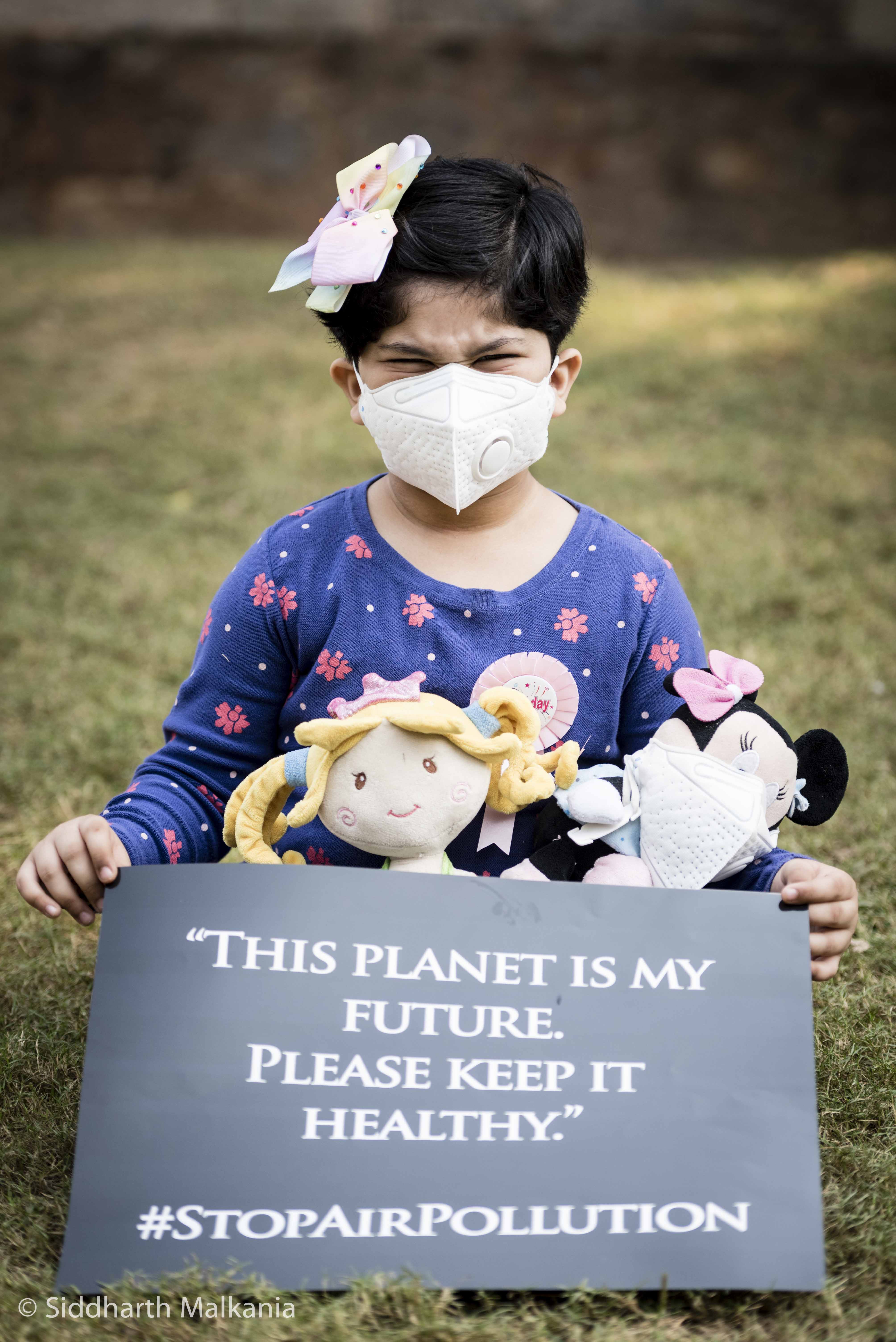 He questions what we are leaving behind for our children, and through this photo shoot, is urging everyone to rethink their lifestyle choices.
Here's what you could do to protect yourself from the pollution:
• Minimise Exposure. Stay indoors as much as possible, keep windows and doors shut, especially during early mornings and the evening hours of peak traffic.
• Buy indoor plants like Aloe Vera, Ivy, Ficus Elastica, Snake plant, Areca Palms, Money Plant etc. These are recommended by NASA and improve Indoor Air Quality.
• Clean Your Nasal Passage. Use steam and gargle with hot water (and salt) for clearing your throat. Splashing your eyes with cold water will also help reduce the irritation in your eyes.
Here's wishing that you stay healthy and avoid multiple trips to the doctor this festive season.
(Edited by Shruti Singhal)
---
You May Also Like: Dear Govt, Are We Going to Wait Until Diwali To Talk About Air Pollution?
---
Like this story? Or have something to share?
Write to us: contact@thebetterindia.com
Connect with us on Facebook and Twitter.