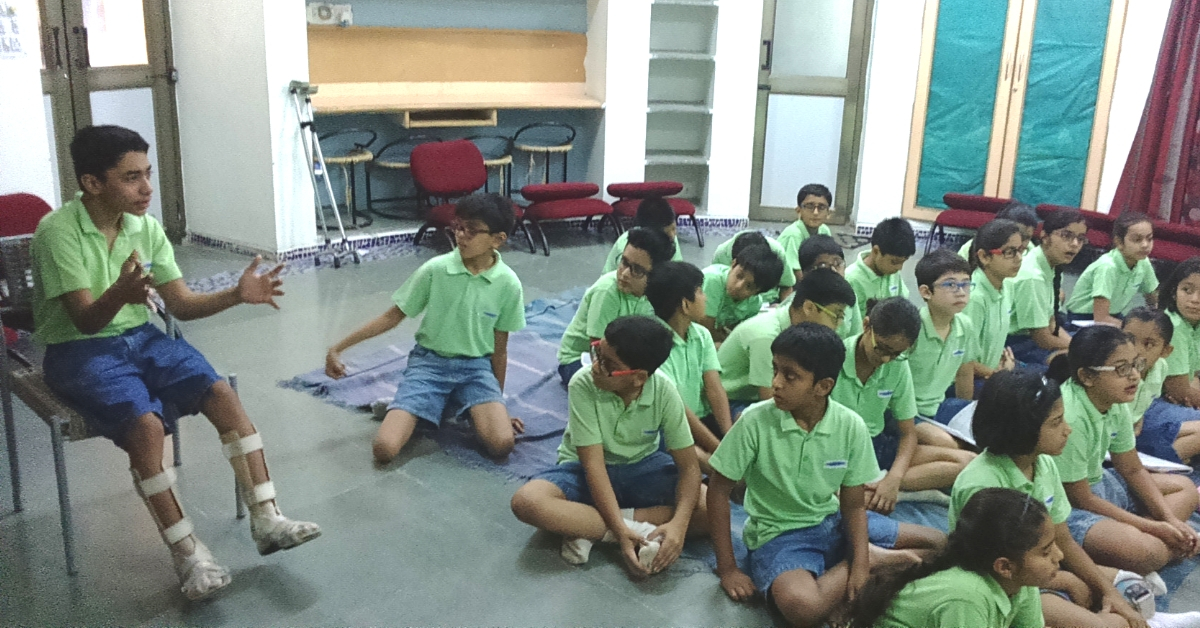 My starting point was to ensure that everyone in my mini-ecosystem had a sense of genuine respect for each other.
I count myself lucky to be from a family that never allowed stereotypes to rule my mind. Along with my siblings, I received support and encouragement from my parents in unbiased ways. This helped me become confident and independent, and a courageous 'First Mover'!
I had a pet snake, rode a bike to work in the 80s, married before my elder sister and also started a school overnight from my living room. I grew up in a very naively optimistic world, without the internet, when we didn't go to each other's homes, so I had no clue of the backgrounds of my friends, or their political and social beliefs. I studied at a convent school, which also presented a siloed reality of the real world.
It was only as I grew up and stepped out into the world that the echelons of society stood out for me. Many times I heard the murmurs about me – 'Girls should not do this, women should not behave in such ways', but these 'shoulds' did not bother me.
However, I often felt confused and at times, even enraged, when I saw discrimination against others around me.
The environment that I had been lucky enough to grow up in became a compelling reason for me to drive inclusion.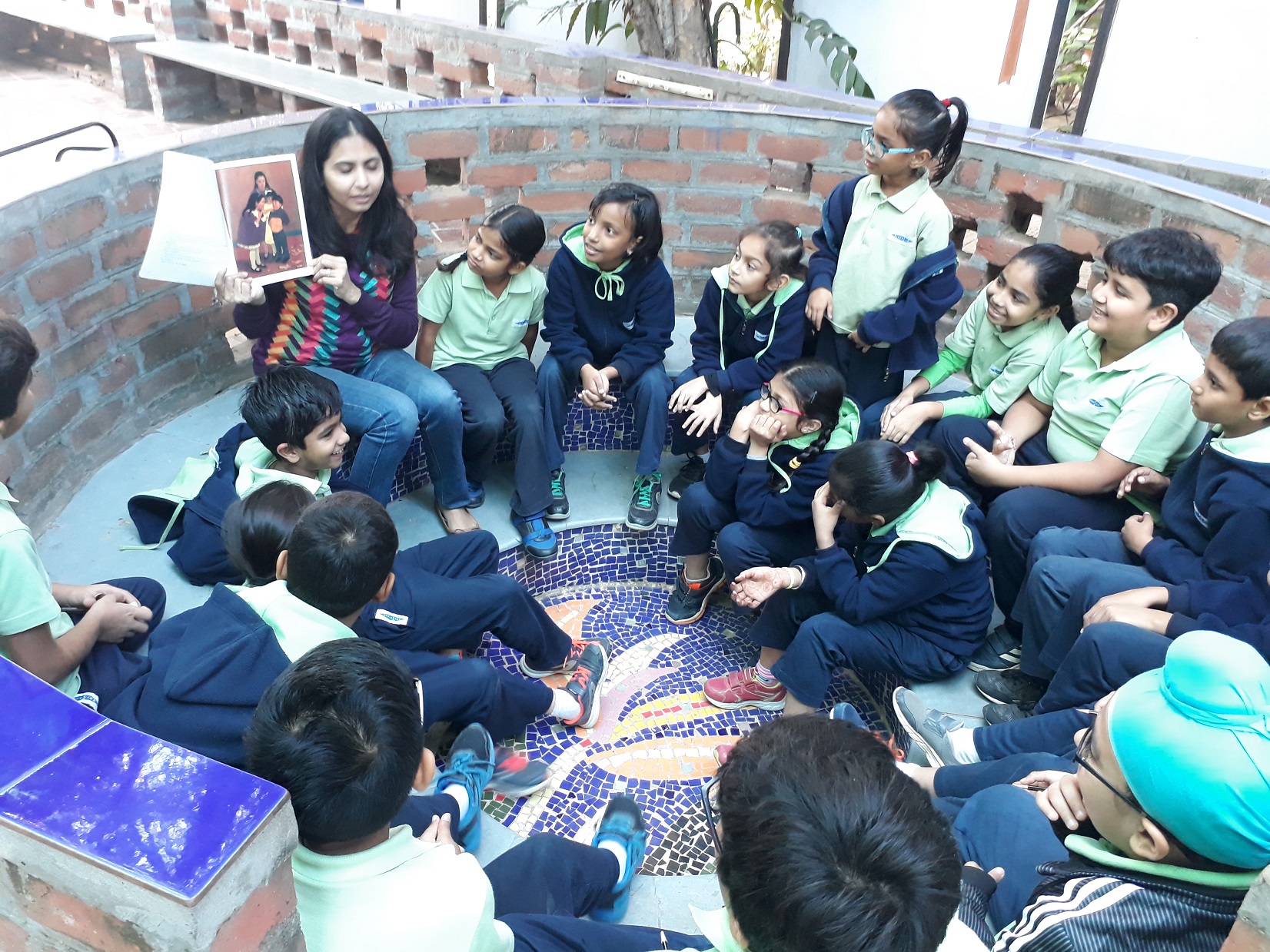 My starting point was to ensure that everyone in my mini-ecosystem had a sense of genuine respect for each other. However, it wasn't until I walked in the National Institute of Design (NID), as a student, that I experienced first-hand what this ecosystem could look like.
I was awed by the sheer diversity in religion, culture, demographics and sexuality on the campus. It is here that I began to believe in Inclusion as a right and not the privilege of a select few.
When I started my own school later, I carried the indelible influence of NID with me. We taught and learnt from our students who often provoked discussions with their unconventional questions.
I must add that though I can confidently say that inclusion has permeated our ecosystem, it continues to be a work-in-progress replete with many challenges. Regardless of the fact that there is so much intentionality, putting it into action also requires a daily re-commitment.
I am happy to share here some of our stories of building an inclusive campus. Though this has happened in a school, we believe that there are definitely elements here that many communities and ecosystems could draw from and adopt.
Our Vision of an Inclusive Campus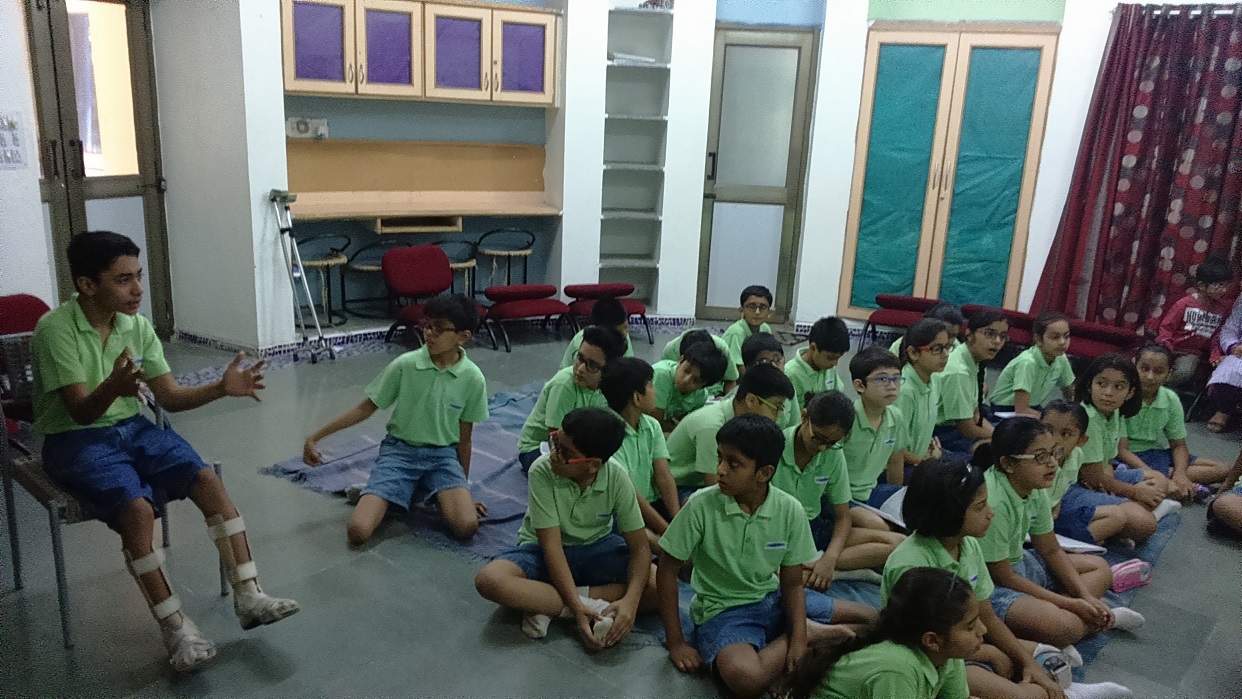 At Riverside, one of the key elements is to reflect a Mini India – to be a place that can be a beautiful amalgamation of communities, demographics, religious affiliations, gender, special needs and beyond any labels or biases. This is a key factor for student admission as well as teacher recruitment.
However, this did not happen overnight and took us almost ten years to build a student and team population which is now genuinely diverse.
The Inclusive Campus Programme (ICP)
As we grew, we learnt that we needed to make our 'Intentionality for Inclusion' more explicit. Though the conversations within the team and with students were rich and often aligned with acknowledging differences, we lacked a structured approach to make this vision a reality.
At this time, one of our faculty members, Jordan, stepped up and co-created 'Riverside's Inclusive Campus Programme (ICP)' with students, which was designed to value every member of the community and celebrate them for who they were.
In the process of co-creating the ICP, through introspection, brain-storming and discussions our teacher team and students reflected on factors that influence a person's identity, and came up with the nine aspects of identity.
The Nine Aspects of Identity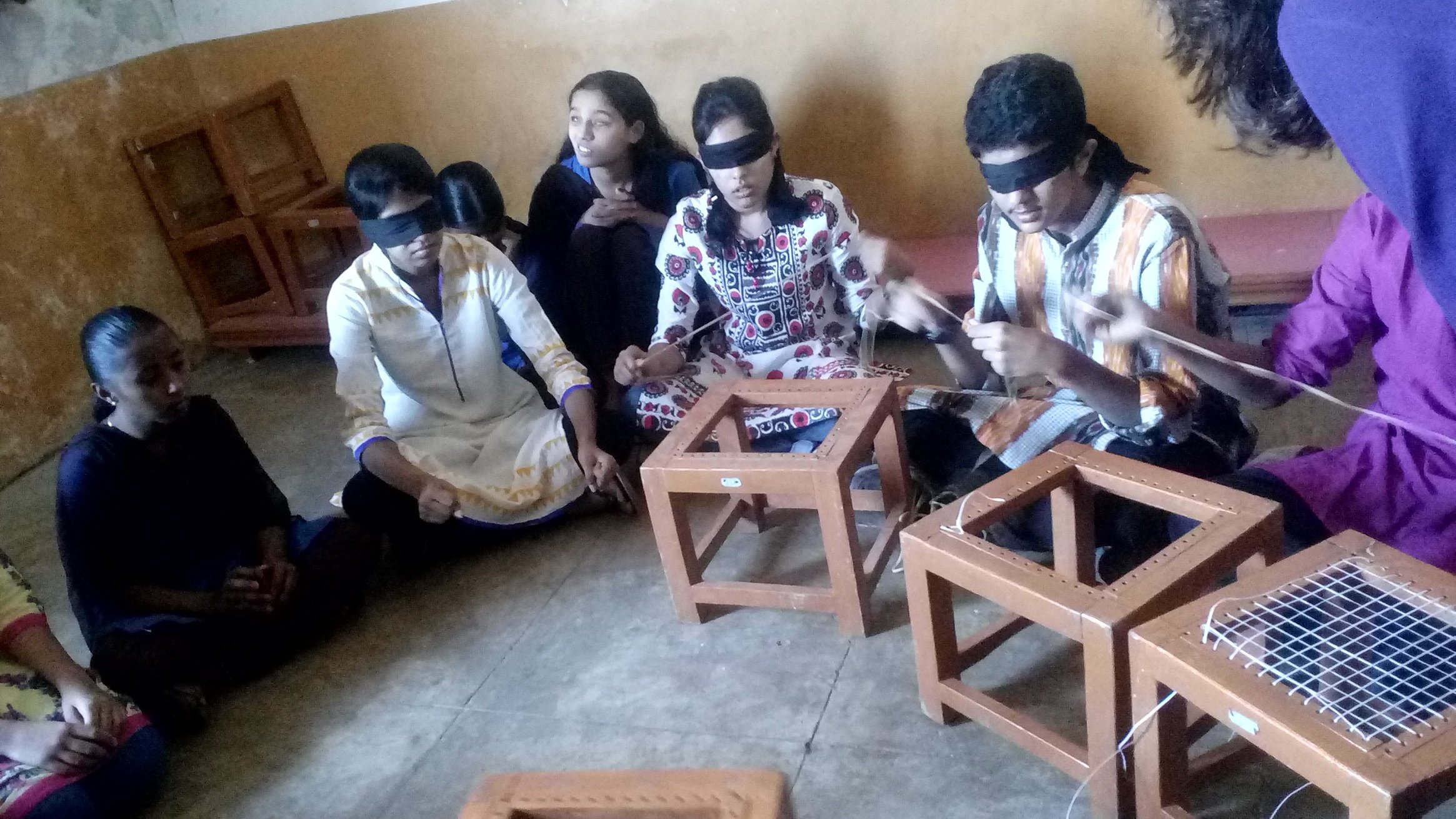 The ICP consciously engages students in conversations around these elements to help them develop an understanding and respect for themselves and for those who are different from them.
These aspects fell into the categories of Mind, Body and Heritage. And they were further subdivided as follows:
Mind, included Personality, Gender, Orientation;
Body included Ability, Age, Appearance;
and Heritage included Religion and Belief, Race and Ethnicity, Socioeconomic class.
These aspects have been explained below through Case studies.
(Names have been changed to protect the identity of the persons involved.)
---
Also Read: Here's How We Can Bring Inclusion to One of India's Largest 'Minorities'
---
Blurring the boundaries of Personality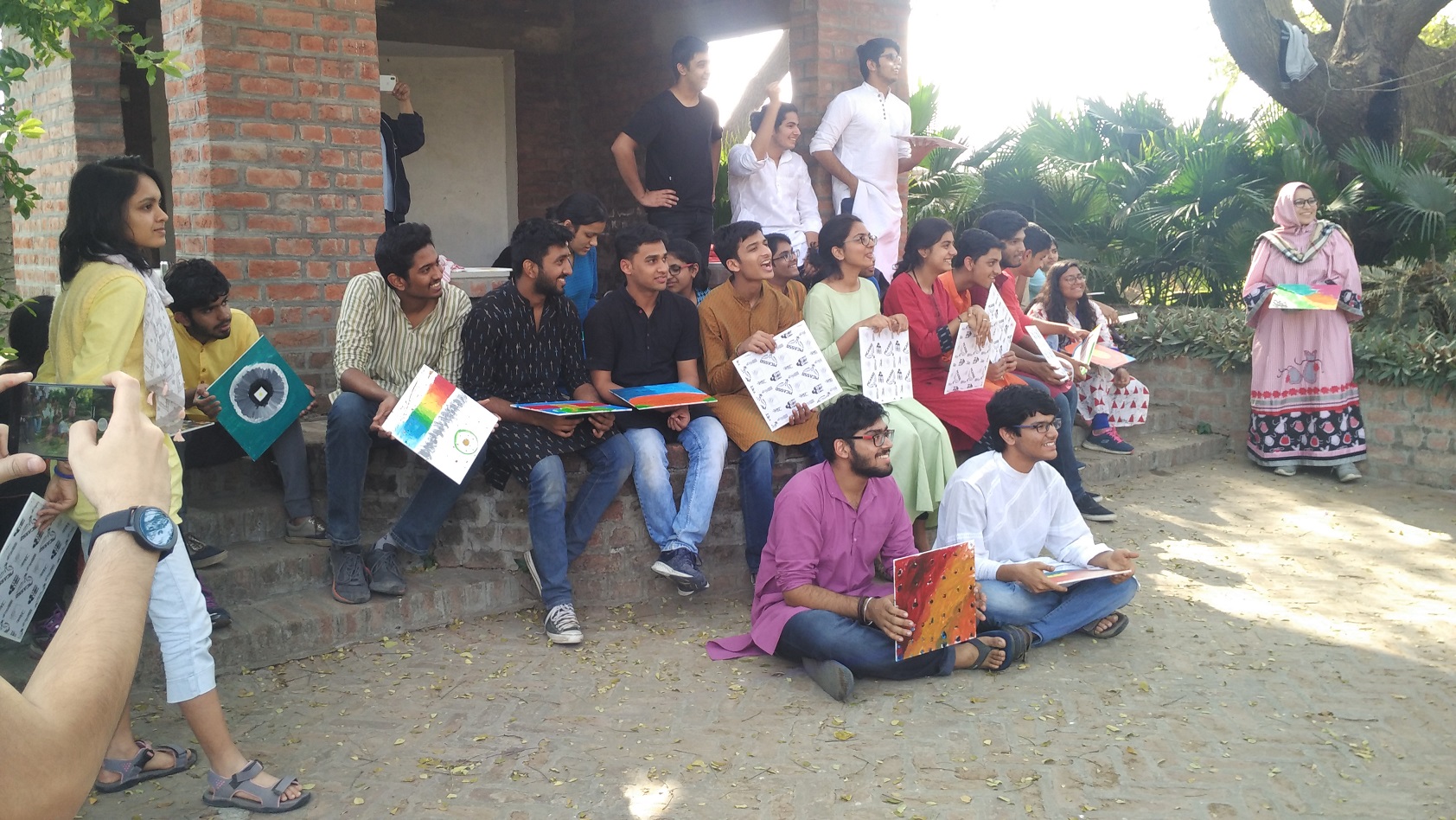 Just before their final class 12 exams, all students put their books and studies aside to immerse themselves in a three-day retreat to connect with self and experience the realities of life.
They spend time in slums, engage in rag-picking, manual labour, blindfold experiences, cooking and meditation.
They meet inspiring individuals and paint their takeaways as a reflection exercise. All this often creates a deep internal churn, with students emerging enriched and stronger at the end of this experience.
This is the 'INSANE' (Inner Sanitation Experience) process at Riverside, which aims to help students create and look at the roadmap of life with a wider lens.
Blurring the boundaries of Gender
I was observing a K-1 session, and was struck by how even kids at that young age were identifying fire-fighters as men and nurses as women.
We got together as a teacher team to create a curriculum of stories with characters that defied the gender stereotypes and were the protagonists of these narratives. It was heartening to see how 'a story a day' helped children to build perspective and naturally use an inclusive vocabulary.
Blurring the boundaries of Orientation
It wasn't until Nitin, a homosexual teacher, joined our team, that we realised the multiple facets of sexuality which needed to be inculcated into conversations with the older students. Children soon began to see that the sexuality of a person is not chosen but an inbuilt and natural phenomenon.
Blurring the boundaries of Ability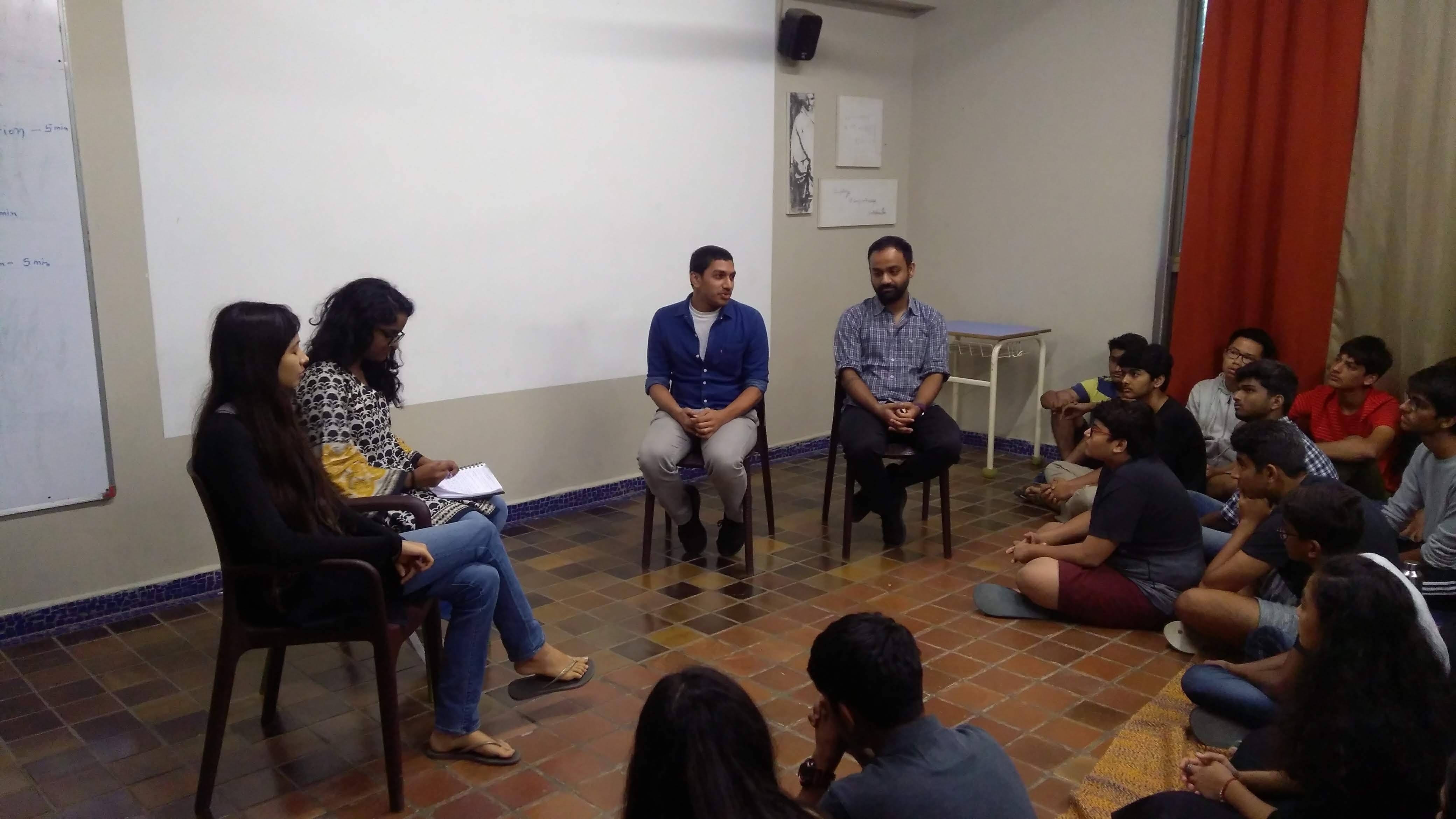 When Saransh became part of our Riverside family, it was after being denied admission in other 'normal' schools of the city. But we were happy as we got the opportunity to include an ever-smiling child who taught us what 'joy in living' would look. This typically naughty boy demonstrated tremendous courage and persistence to battle his condition (cerebral palsy) on a daily basis.
This was the first time that we were welcoming a child with the condition on campus, and suddenly the school had to be responsive to his needs. We realised that the school spaces were not necessarily universally designed, so we added ramps. His classroom was moved to the ground floor on the request of his peers.
Not only did Saransh receive love and respect from his peers, which made him more confident, other children learnt a deeper perspective on life from him.
Blurring the boundaries of Age
Junior students in a school can feel intimidated by the seniors. This can translate into a sense of arrogance in the seniors, curb the free spirit of the younger children and in the worst-case scenario, lead to bullying.
We reimagined the school curriculum where students engaged in cross-class activities as buddies. This became an opportunity for children to be more expressive and share their talents to the fullest.
The message was clearly that 'Age has nothing to do with competency!'
A step in this direction was when five years ago, we redesigned our sports day program with mixed squads based on the capabilities of the team members. So, it was likely that a class 9 student be chosen through a voting process to lead a squad. We observed that when students were taught to value attitudes more than skills or abilities, they learnt from people they least expected to.
Blurring the boundaries of Appearances
To make this a part of the curriculum, we design experiences for students which emphasise the importance of engaging the heart, mind and hands. Teachers took care to choose role models for their students carefully and emphasise inclusion by using beauty as an adjective for excellence rather than as a synonym to the physicality of a person.
---
You May Also Like: E-Inclusion Done Right! This Project In Maharashtra Is Closing The Gaps In Digital India
---
Blurring the boundaries of Religion and Belief
We intentionally design experiences where children get a closer look at all religions either by visiting different holy places or celebrating festivals together.
Blurring the boundaries of Race and Ethnicity
A fallout of the fast-paced westernised lifestyle of the 21st century is the dwindling knowledge of one's own ethnic background.
To counter this, our children regularly visit heritage monuments and culturally rich spaces around the city. The dialogues and conversations naturally bring them closer to the history and stories of the world.
When visitors from other countries visit our campus, we see our children proudly sharing the many nuances of our culture with them.
Blurring the boundaries of Socio-economic conditions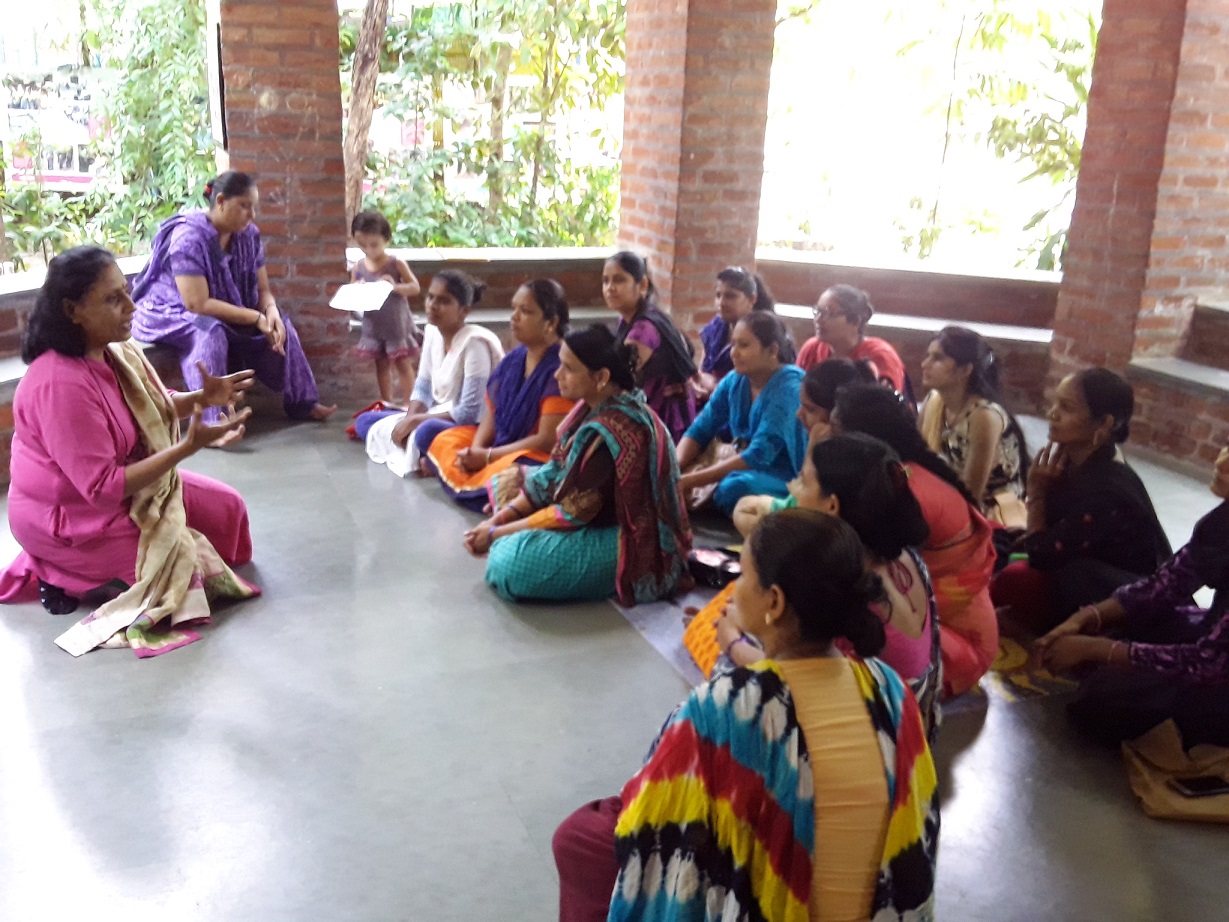 A common understanding on campus is that none of us is 'entitled' to privileges. This includes education itself which is deserved by all economic classes of the country.
About a decade ago, to move a step closer to the idea of 'Equal Rights and Duties', we embraced Right To Education (RTE) in word and spirit, and children from less privileged backgrounds were welcomed on campus.
The robust 'Koshish' programme ensured that the new entrants and their families felt welcome and comfortable, through initiatives such as home visits, health and hygiene sessions, well-being through meditation and yoga, and entrepreneurial skills for parents.
Questioning our -ISMs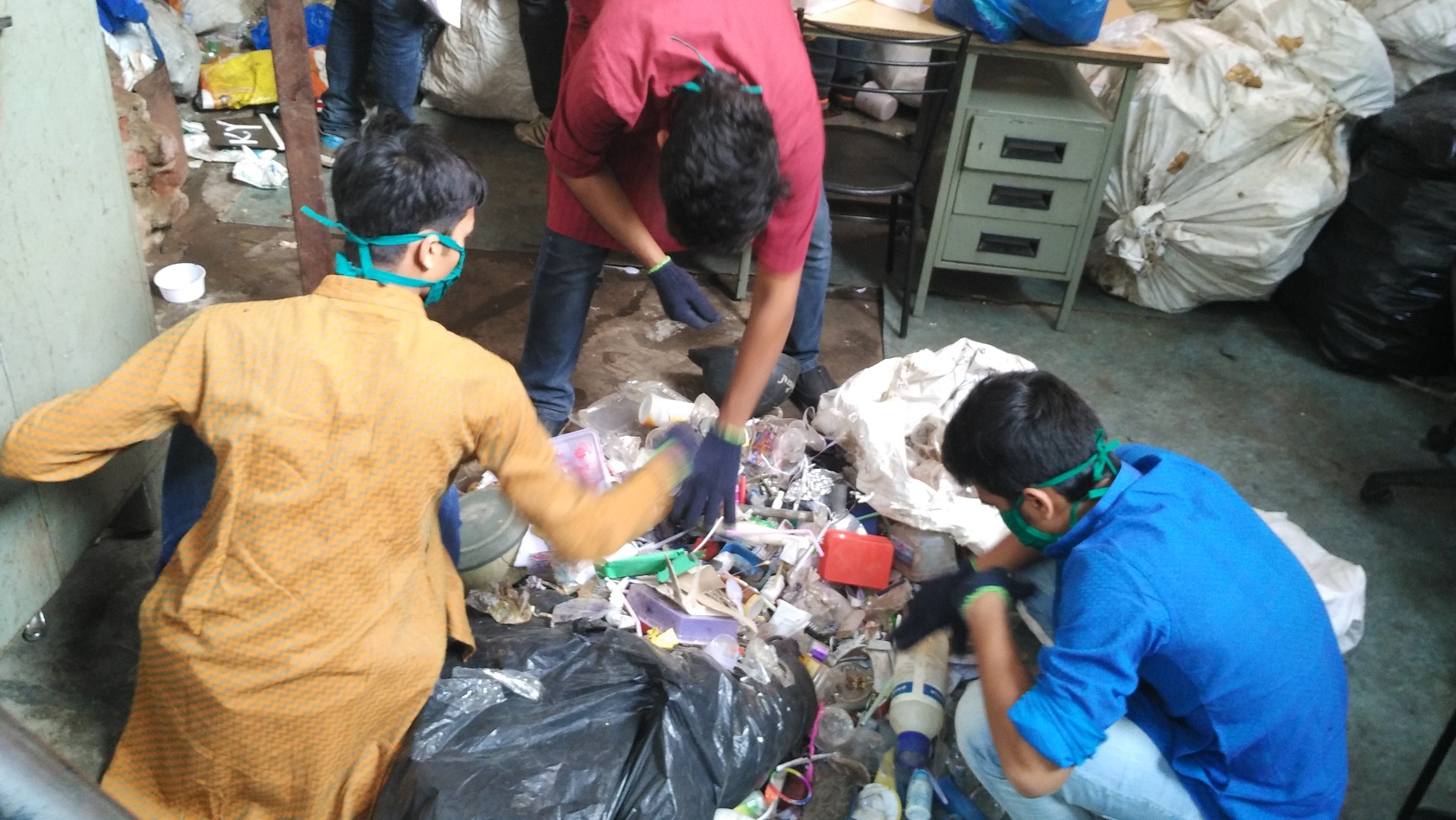 We are now embarking on a wonderful year-long project to understand how ISMs such as racism, casteism, sexism and others can be consciously addressed. These ISMs often are embedded in our subconscious, creating a mental and sometimes, physical, barrier.
Stephen Vasconcellos of Reboot Foundation introduced us to the idea of designing an 'ISMs' calculator, which will help students and teachers identify the causes of their ISMs through experiences and discussions.
Over the last almost two decades, we have seen that the inclusive experiences stay with the children and help them develop respect, empathy, and care for others. We consistently see this with the students who have graduated from our school, both in the stories they tell us and how confidently they navigate their lives as changemakers and torchbearers in their ecosystems.
---
Also Read: 'I Am What I Am': 5 Milestones That Led to The Historic Section 377 Judgement
---
Our alumni are in many ways the biggest advocates of inclusivity and we are happy to share some real life stories from them. It is also interesting that guests, trainees, interns, aspirant students and parents who visit our campus through the year often pick up and cherish elements of this inherent inclusivity. And this, of course, is a great reassurance that we are headed in the intended direction and are also inspiring others who we are meeting along the way!
In all this, my deepest learning is that – When we are given the opportunity to 'BE', it is only then that we can 'BECOME'!
To know more about Riverside School, log on to their website.
(With inputs from Jaya Sharma. Edited by Shruti Singhal)
About the author: Kiran Bir Sethi is an Indian educationist, designer and thinker. She founded the Riverside School in 2001 and since then has infected millions of students and educators with the 'I CAN Mindset' through her design thinking framework of 'Feel-Imagine-Do-Share' (FIDS).
We bring stories straight from the heart of India, to inspire millions and create a wave of impact. Our positive movement is growing bigger everyday, and we would love for you to join it.
Please contribute whatever you can, every little penny helps our team in bringing you more stories that support dreams and spread hope.
Tell Us More