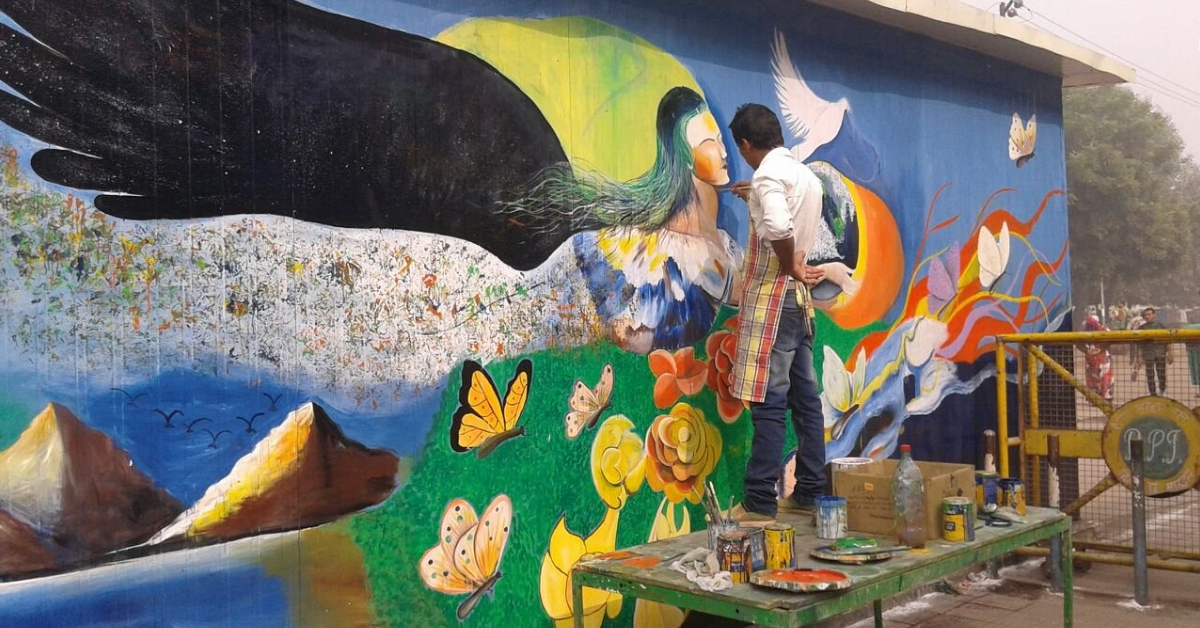 The Ghaziabad Railway Junction sports an artistic facade, and an NGO and volunteers are behind this transformation.
The Ghaziabad Junction is a busy transit point for Delhi, Haridwar, Kanpur and Bareilly-bound trains, among others.
Around two lakh passengers use it every day, touted to be more than 100 years old.
Unfortunately, over time, the neglectful and callous attitude of the people has buried the station under layers of filth, dirt and pan-spit.
Well, no more.
The old pan-stained walls of the Ghaziabad Railway Junction, are replete with 'stress-free paintings'. The magnificent arches, long corridors and pedestrian bridge at the station complex all bear a new facade, reports the Hindustan Times.
The initiative has been carried out by the csDishaa Foundation, whose national president Udita Tyagi told the publication that the bridge is used by thousands of people every day, and those with a habit of spitting pan and gutkha, have made the passage unsightly and unhygienic.
Cleaning the passage and coming up with paintings had taken a huge effort. Sadly, this did not deter the pan-chewing lot, as they even spat on the paintings.
Udita, however, isn't ready to give up educating people to keep the city clean.
The project, expected to span two years, encompasses the volunteers, painters and artists, painting the walls with prominent themes including nature, popular dance forms and the first war of independence, as well as putting various dance forms on the pedestrian bridge that connects Vijay Nagar to the city area.
The team is presently occupied with painting nearly 100 arches, and corridors of the old building and adjoining platforms, numbered 3 and 4. The 15-foot high arches pose the only challenge to the painters.
Incidentally, the painters have waterproofed the arches and walls, and are using high-grade colours so that the paintings retain their sheen for another ten years.
The arches will have portraits of eminent personalities from the first war of independence, and paintings of Bahadur Shah Zafar, Begum Hazrat Mahal and Tatya Tope, among others. Others will also have war scenes with a description, Tyagi told HT.
Some passengers have a long waiting time, and the paintings she said, will provide a stress-free environment, and also beautify the old walls.
---
You may also like:- These 7 Railways Stations Bagged 'India's Most Beautiful' Tag & Won a Cash Prize!
---
The 100-plus-year old station building needed a clean-up, and the paintings will clean up the surroundings, uplifting passenger spirits. csDishaa has taken up this work after an understanding with the Indian Railways, according to Mahesh Yadav, Area Traffic Manager, Ghaziabad.
The NGO will offer the walls and arches for public adoption and upkeep, on completion. Check out the fantastic photos of this unique art initiative that makes Indian history come alive.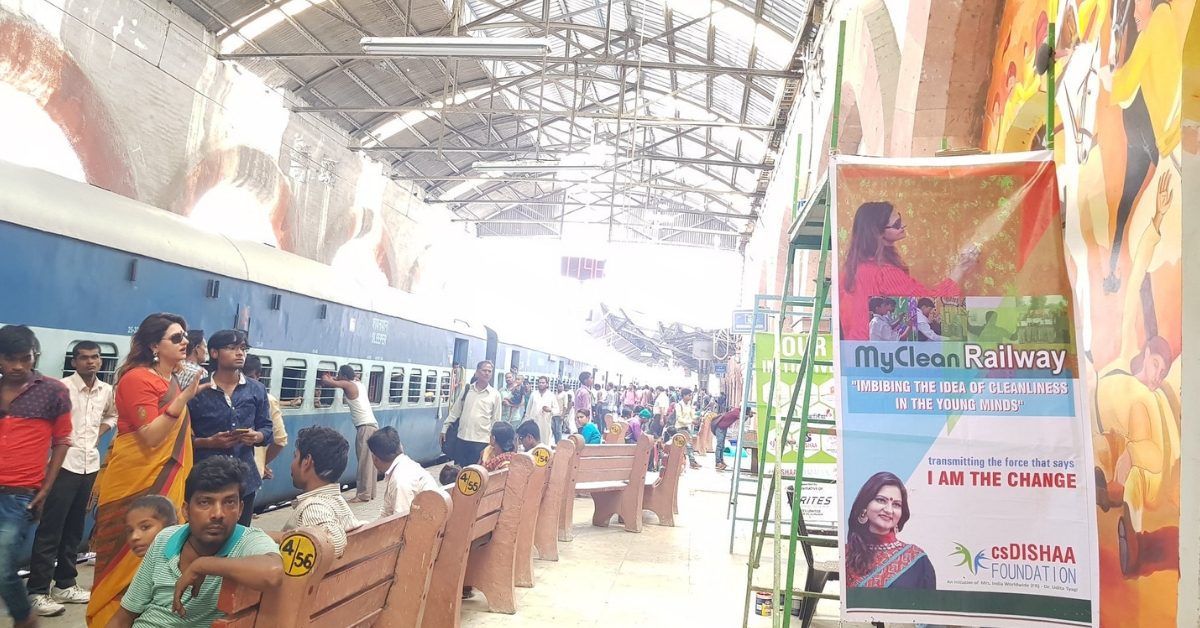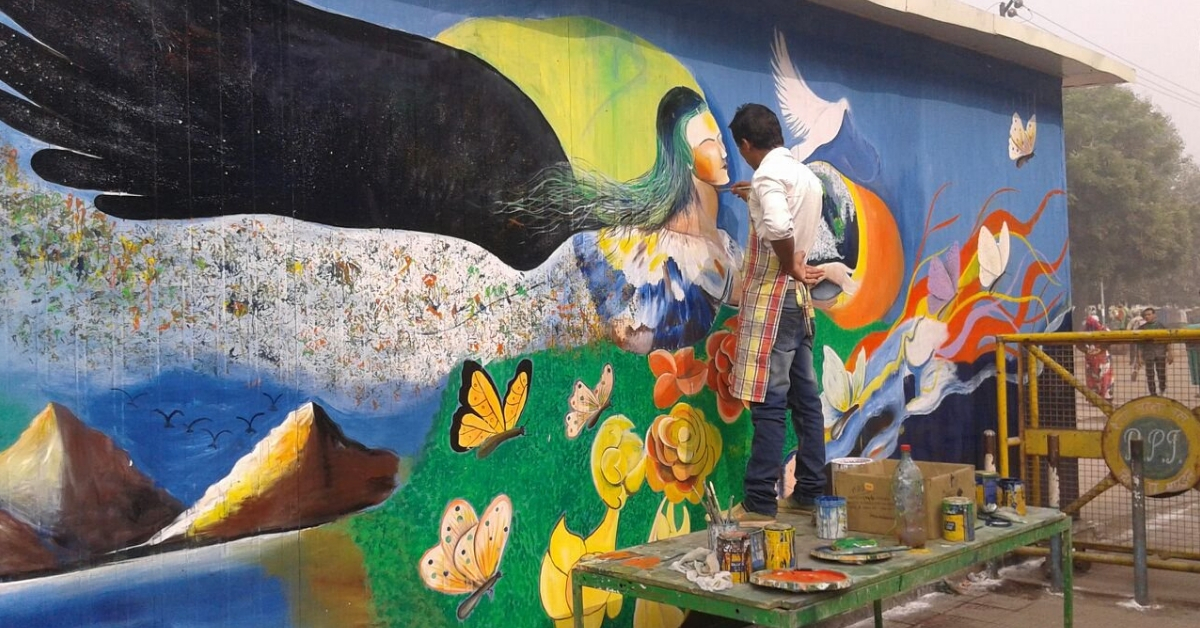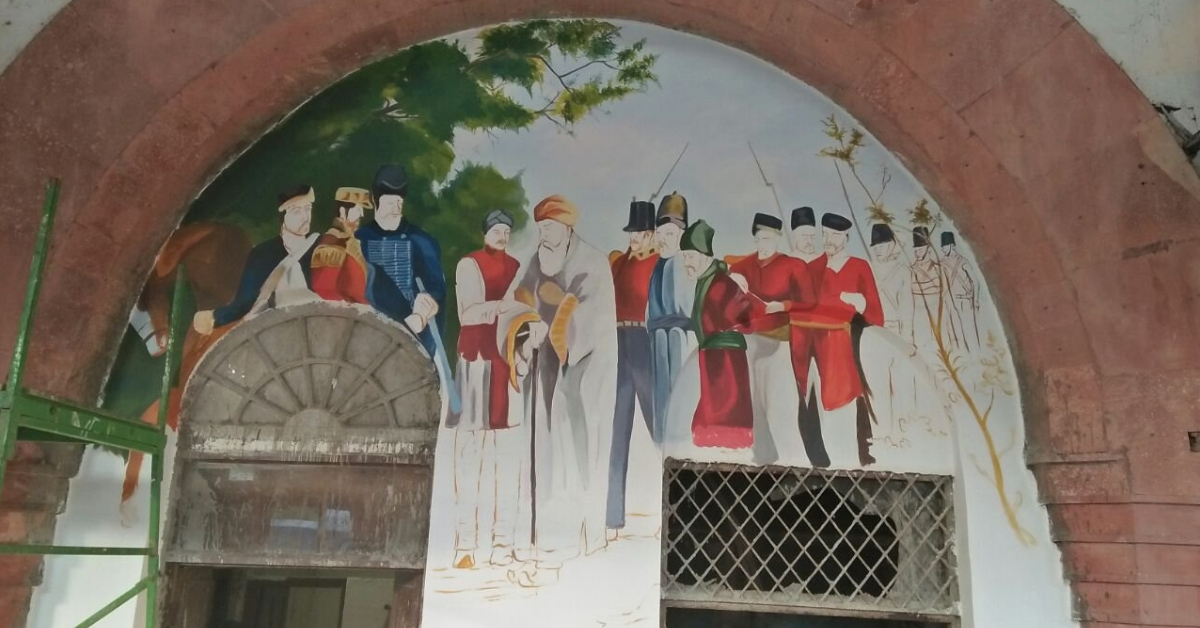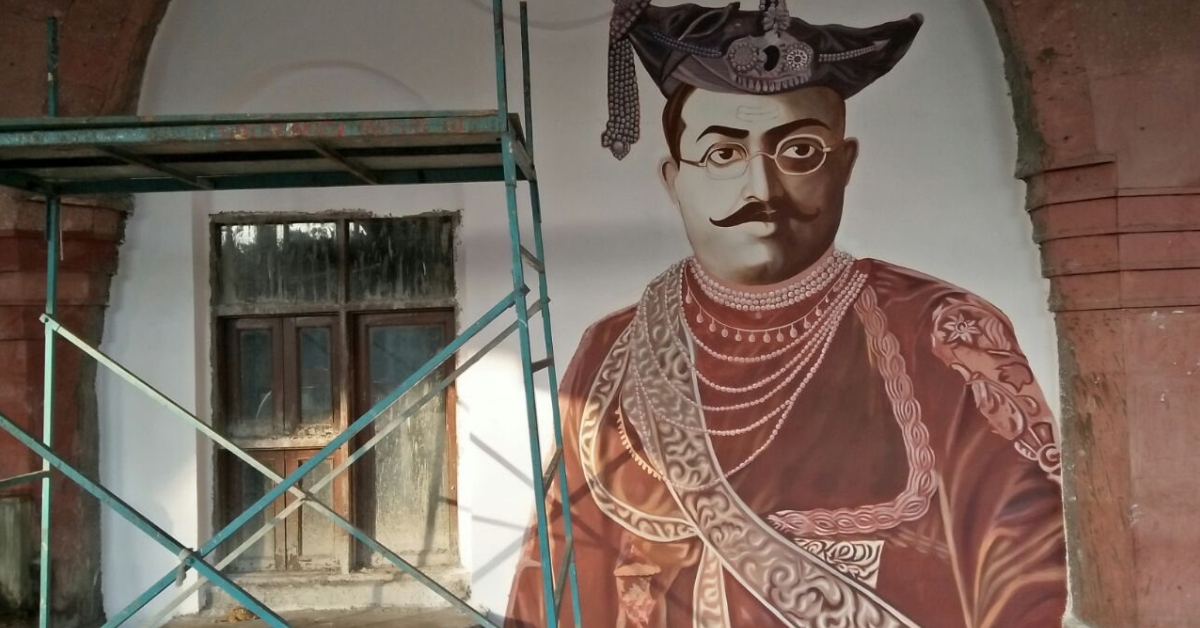 (Edited by Shruti Singhal)
Like this story? Or have something to share? Write to us: contact@thebetterindia.com, or connect with us on Facebook and Twitter.