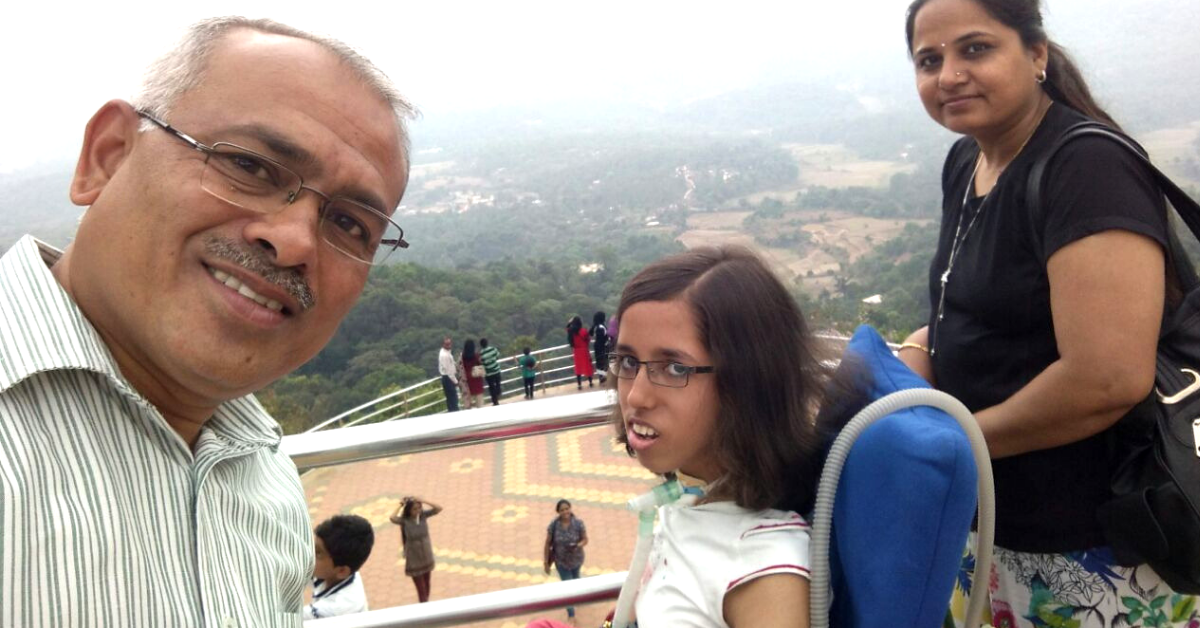 What's also important to note is that these rare diseases are country specific. For instance, malaria is not considered a rare disease in India, but it is one in the USA.
What's the one common thing between parents of different backgrounds, races, and even nationalities? It's the ability to move mountains to ensure that their child is safe and secure.
For Prasanna Shirol, father of 19-year-old Nidhi, it is no different.
Nidhi suffers from Pompe, a genetic disease so rare that it is estimated to affect only 6,000 to 8,000 people in the world, of which over 25 cases have been identified in India so far.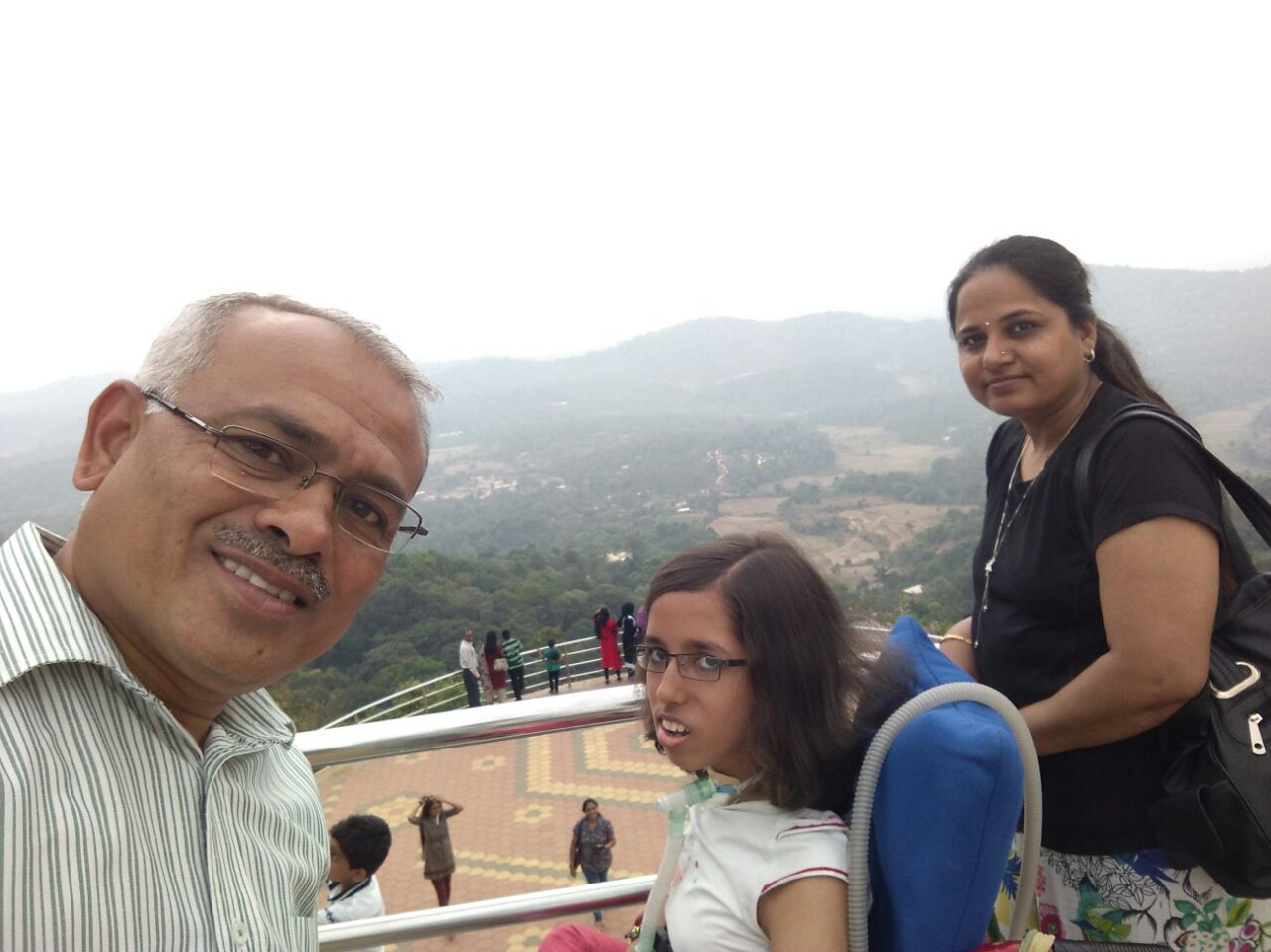 In an exclusive conversation with The Better India, Prasanna spoke about what it means to raise a suffering child, how he and his wife have learnt to cope, and why it is important for the government to lend all support to families who are dealing with such diseases.
What are rare diseases?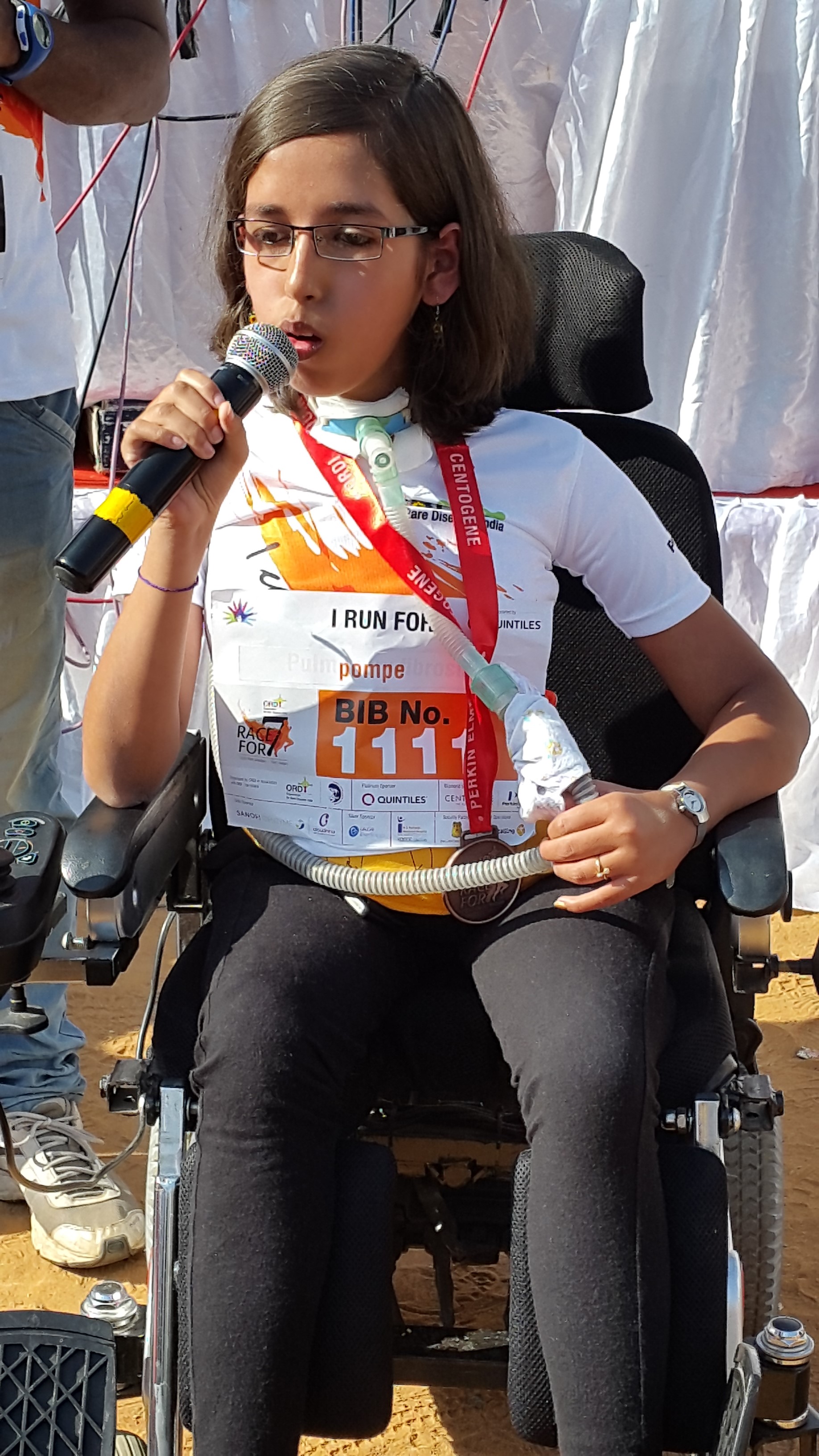 A rare disease is often a debilitating lifelong disease of low prevalence that affects a small number of people. 80 per cent of the rare diseases are genetic and affect children. While more than 7,000 rare diseases have been identified globally, India has 450 cases.
What's also important to note is that these rare diseases are country specific. For instance, malaria is not considered a rare disease in India, but it is one in the USA.
Speaking specifically about Pompe, Prasanna says, "With Nidhi, rather early on we noticed that she had recurring problems when she was as young as six months old. As she grew, we started noticing that she could not do some things that other normal children her age were doing."
He adds, "She never managed to crawl and even to sit up would be a difficult task for her. Small things that one expects from children of her age were huge tasks for her."
Early diagnosis
Initially, Nidhi was being treated for regular fevers and pneumonia. However, at one and a half years, the doctor at Hubli, where Prasanna was working at the time, suggested that they take her to National Institute of Mental Health and Neuro Sciences (NIMHANS) in Bengaluru, for a consultation since he was unable to diagnose the problem.
"After a battery of tests was conducted, they said that it could be muscular dystrophy," he recalls.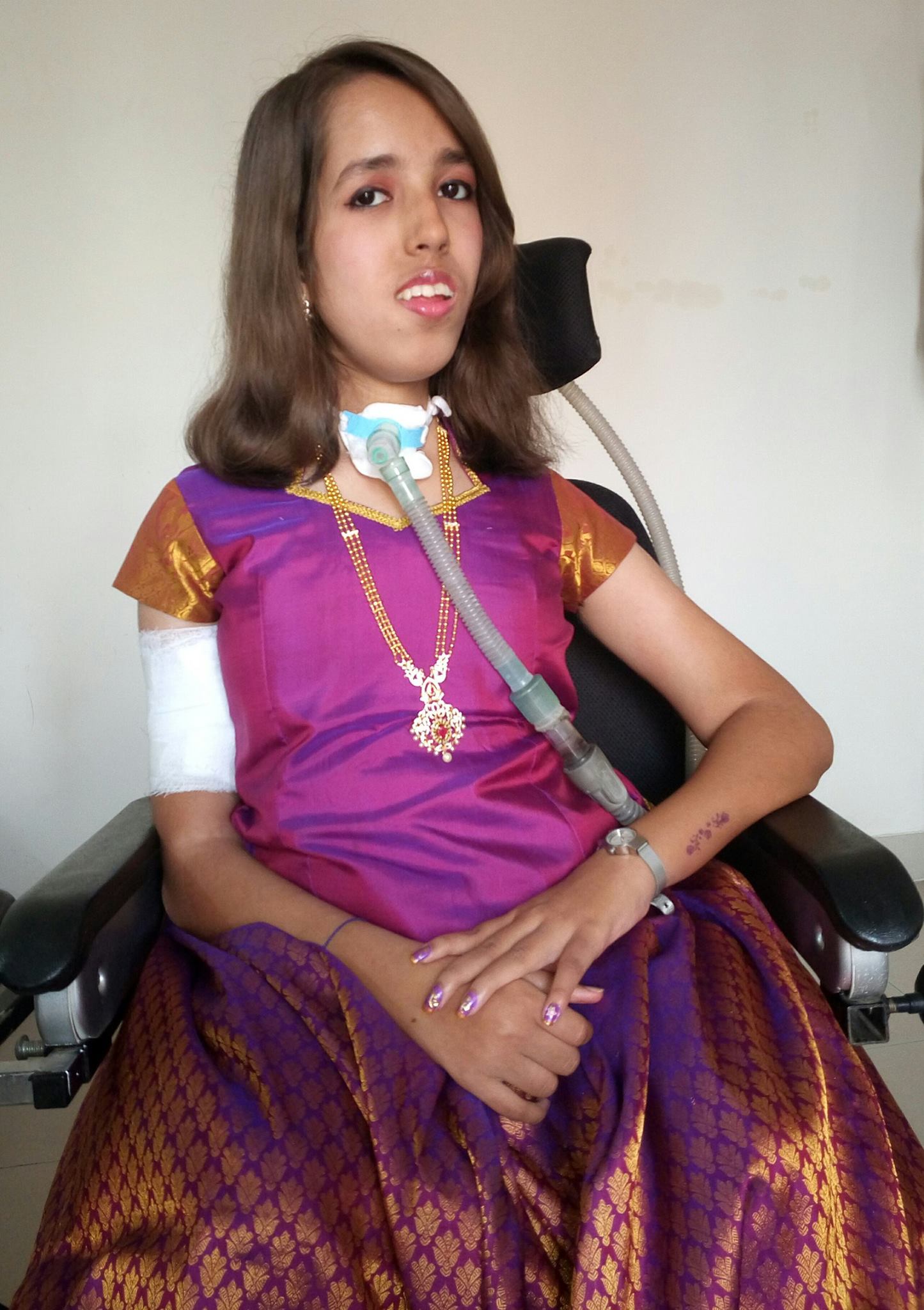 However, nothing conclusive came out of it.
The seven years spent in trying to diagnose the problem, according to Prasanna, was precious time lost. He emphasises on the importance of early diagnosis so that the child can be treated from as early on as possible.
Pompe – a disease that leaves the family debilitated
For the Shirols, dealing with the various tests and the ups and downs that the diseases brought, has been extremely trying.
"For the last 19-years, my wife's life has only revolved around the four walls of our home. We have spent all our time and energy with doctors in different parts of the country, just to get a correct diagnosis," he says.
While the treatment itself is very expensive, even the care that a patient needs is physically and emotionally draining for the caregivers, notes Prasanna.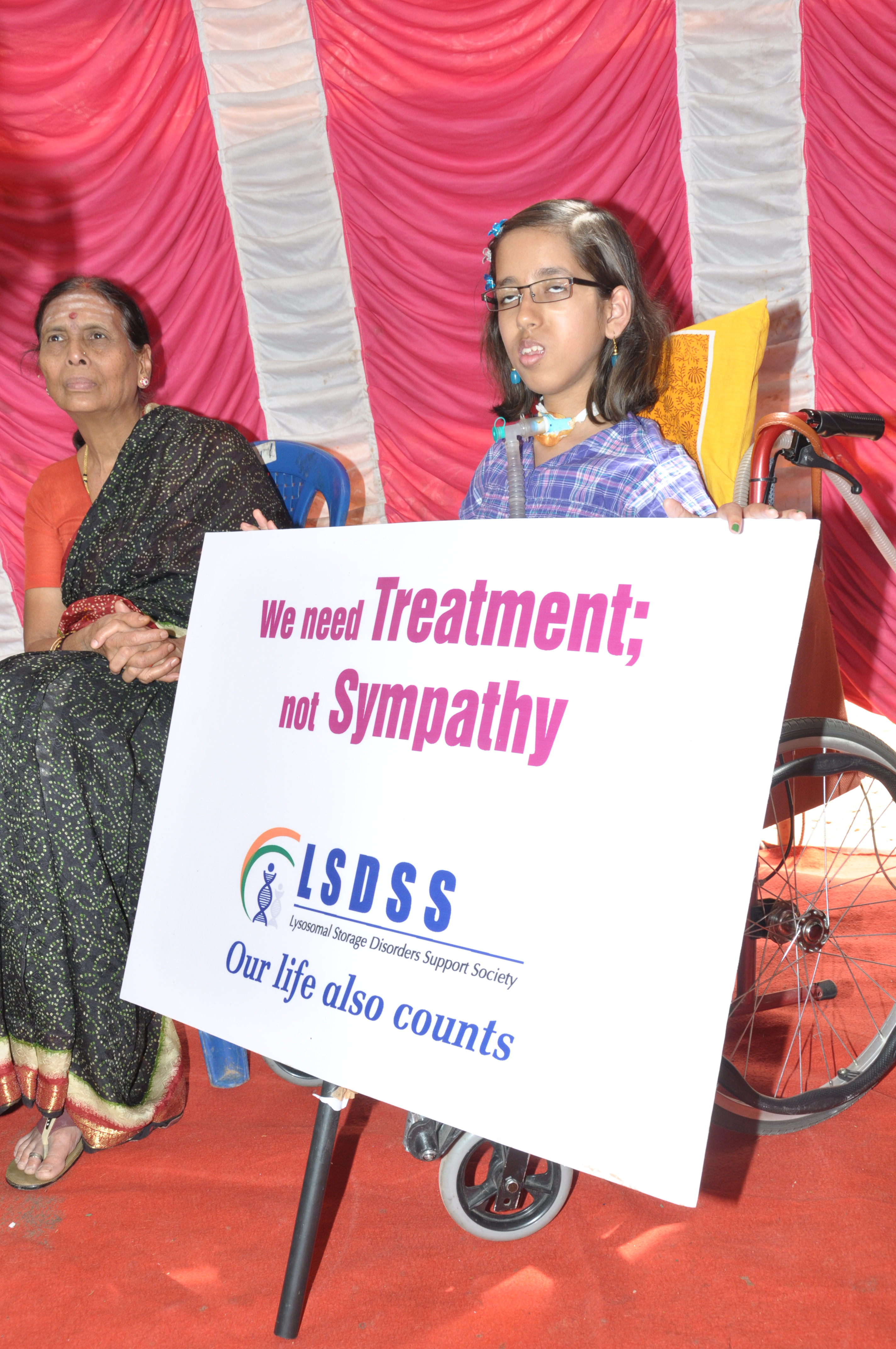 Moving from Hubli to Bengaluru, quitting his job to spend all his time and energy on getting the right treatment for Nidhi, Prasanna has moved heaven and earth to get his daughter better.
The Davangere doctor
It was a senior doctor in Davangere who finally managed to figure out what was wrong with Nidhi, says Prasanna.
Narrating the incident, he says, "I would go and sit in his clinic diligently day-after-day. His clinic was always full and he saw many patients each day. He would turn me away every day, saying he had no time for me and yet I continued waiting to see him. This was because someone had told me that he was a very good doctor."
He continues, "Ultimately, he called me in and said that he would consider taking on my daughter as a patient only if we complied to all that he asked and came to see him as many times as he called us."
The samples taken by the doctor sent to Delhi returned with a confirmation that Nidhi was suffering from Pompe, a rare disease.
This incident that led Prasanna to believe that it was not the capacity or knowledge of the doctor, but the time they spent in understanding a patient's problem, that helps in the right diagnosis.
Public Interest Litigation to draw the government's attention
In May 2017, the central government finalised a rare disease policy, the first major step in recognising the need for a comprehensive strategy in this regard.
The policy recommends genetic counseling as well as pre-conception and ante-natal screening to enable parents to decide whether to give birth to children with genetic disorders. It has also set aside a fund for the diagnosis and treatment of rare diseases.
"The amount of time and money that Nidhi's treatment cost got me thinking about those in similar situations but unable to afford the high costs," he says.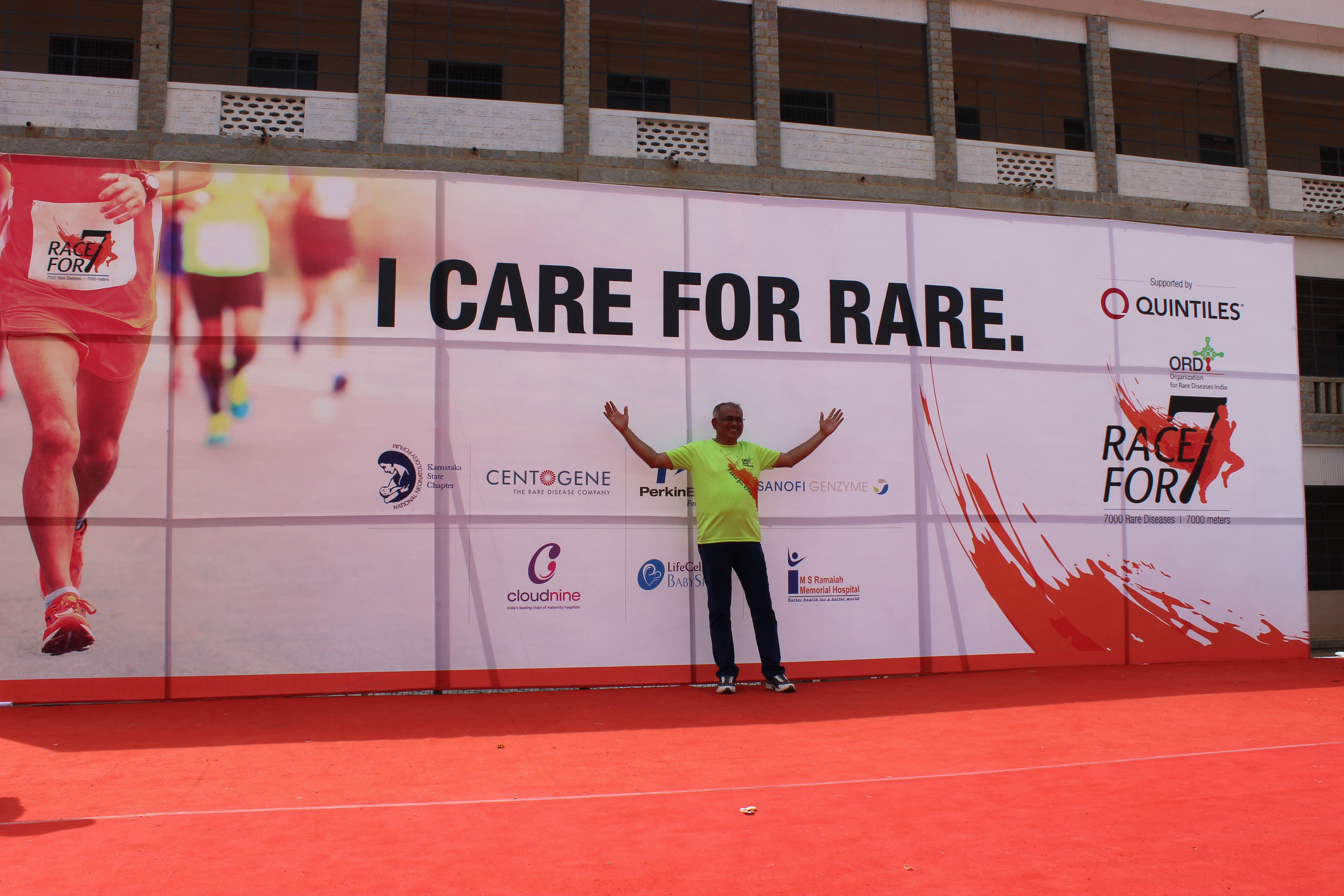 "Despite being educated and having access to medical facilities, it took my wife and me so long to get the right diagnosis and the subsequent treatment, and that is when I started thinking of what the long-term solution to this would be," he says.
When Prasanna started looking into Pompe and the long-term solutions, Nidhi's was the only known and reported case in India. He says that the high and incremental cost of treatment violates the right to health, which is a guaranteed right under Article 21 of the Constitution.
"This is a national issue that needs the government's immediate attention. Only if that happens will pharma companies start investing in research and finding drugs to cure these diseases," he says.
While the national policy was framed, and funds were allocated, nothing transpired on the ground. It was this inaction by the state governments that prompted Prasanna to file a PI earlier this month.
Inception of the Organisation for Rare Diseases in India
In an attempt to bring together families going through similar problems and help them by providing the right guidance, Prasanna started the Pompe Foundation in 2008. However, not wanting to restrict this to one rare disease, in 2014, the Organisation for Rare Diseases in India (ORDI) came into being.
A 24*7 helpline was set-up for parents and families and can be reached at 8892555000.
While Nidhi has, for several months now, been in a coma, her father says, "When I look at her face as she lies in bed, I see hope."
"There has never been a frown on her face and that is where we draw our strength. In this entire journey, Nidhi has been our biggest strength, and since she continues to fight, I will do whatever I can, to make it fine for her."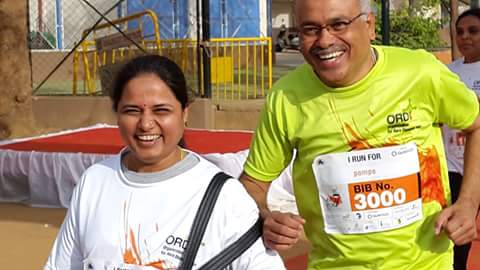 While there cannot be anything more emotionally wringing as I end my conversation with this father, I draw strength from his positivity and pray that Nidhi comes out of the coma and gets better sooner than later.
If you wish to reach out to Prasanna, visit the website or the Facebook page.
(Edited by Shruti Singhal)
Like this story? Or have something to share?
Write to us: contact@thebetterindia.com
Connect with us on Facebook and Twitter.
We bring stories straight from the heart of India, to inspire millions and create a wave of impact. Our positive movement is growing bigger everyday, and we would love for you to join it.
Please contribute whatever you can, every little penny helps our team in bringing you more stories that support dreams and spread hope.