"I'm 47, and all these years, I've never seen my people burst crackers inside our village. We stay off from crackers even during temple Thiruvizhas."
In a few days, most parts of India will start gearing up for Diwali with diyas, lanterns, sweets and firecrackers. Most parts, but not the towns of Kollukudipatti and Singampunari in the Sivaganga district of Tamil Nadu.
These towns, rather than bursting colourful crackers, will marvel at the colours of exotic birds that nest in the villages as winter arrives.
This won't be the first year that the villagers will refrain from buying any firecrackers either. It is a tradition!
Veeraiya, a forest official in Kollukudipatti, told The Hindu, "I'm 47, and all these years, I've never seen my people burst crackers inside our village. We stay off from crackers even during temple Thiruvizhas."
Thiruvizha is a month-long festival celebrated in the Gregorian month of April.
And while people usually enjoy the thrill of igniting crackers and running to a safe distance before they burst in a loud boom, these villagers maintain a safe distance from the celebrations altogether.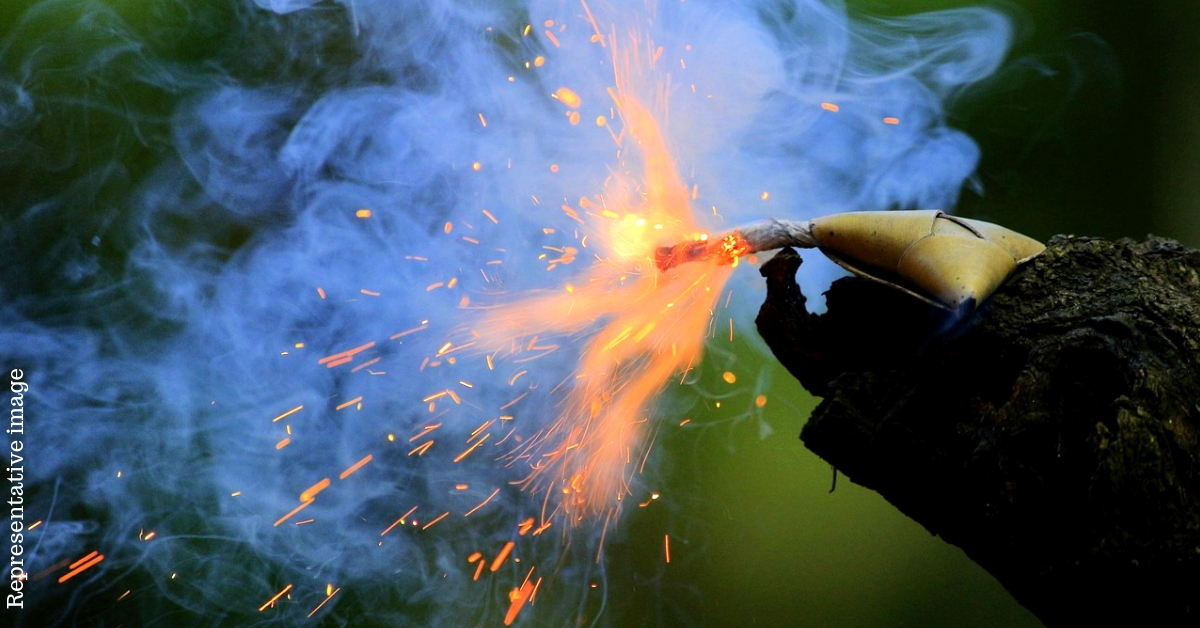 All to welcome Grey Herons, Darters, Spoonbills, White Ibises, Asian Open Bill Storks.
According to Sampathlal Gupta, district forest officer, Sivaganga, endangered species like Little Cormorant, Little Egret, Cattle Egret and Flamingos, fly to the Southern Indian state in the winter months. These migratory birds fly all the way from Northern India, Siberia and New Zealand right around the time of Diwali.
With loud crackers and harsh lights, even we humans take shelter inside our houses and cover up our ears as loud crackers burst in the skies.
Why then, must the poor animals and birds suffer for a menace that some humans enjoy?
"A loud bang would scare nesting mothers away from the nest. This could leave the hatchlings and eggs in danger," says S Balpandi, a bird expert from Sivaganga.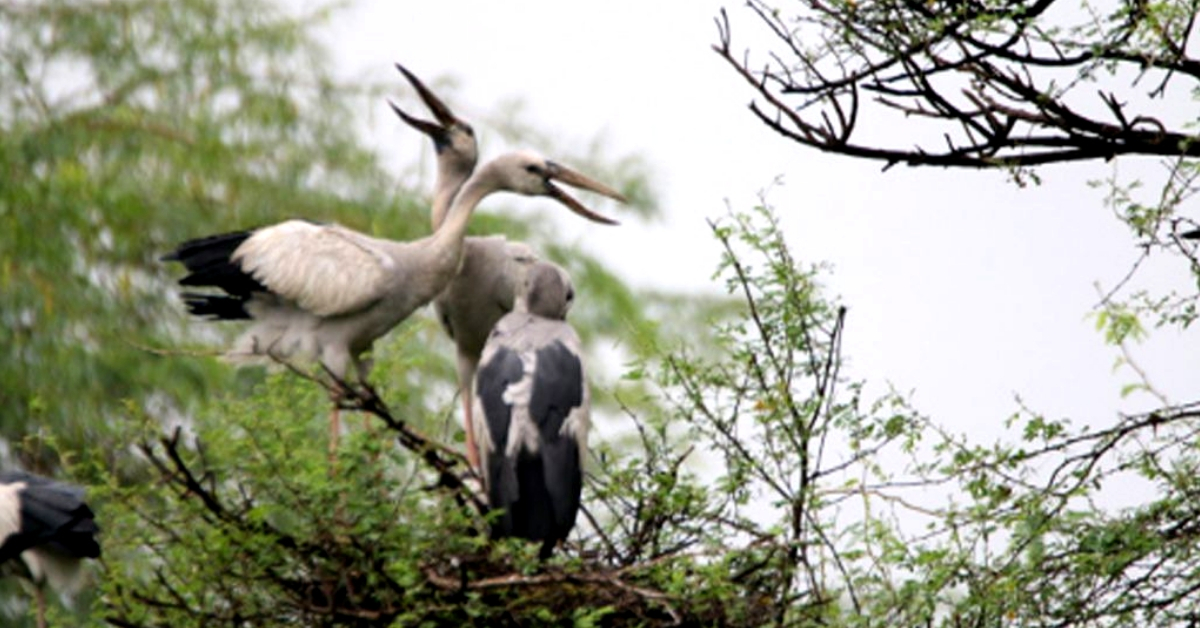 The tradition or more accurately, the abandonment of tradition by the villages, started about 30 years ago when the locals observed how the fleeting enjoyment was causing trauma to the innocent birds.
Speaking to DT Next, Arumugam, former Panchayat President, Kollukudipatti, said, "Earlier, during the time of Deepavali, we had exploded loud crackers, and on hearing the sound, the birds started to shake vigorously. In the process, their eggs fell down and were damaged. On seeing the birds shiver, we held a meeting with our village elders and then decided not to burst crackers."
This isn't law, nor is it a written rule. It's just a counter-tradition that is passed from one generation to another.
---
You may also like: Exclusive: Meet The Scientist Behind Smoke-Free, Debris-Less & Low-Cost Firecrackers!
---
The adults took a firm decision to give up crackers during festivals, but it wasn't easy convincing the children that they would have to sacrifice the yearly custom, especially one that they eagerly awaited.
But a simple explanation from the parents and headmaster of the Kollukudipatti village school was enough for the children to realise that crackers are a small sacrifice to ensure a safe haven for the migratory birds who come there to lay eggs.
"Our school's headmaster instructs our children not to disturb the birds," says Saraswathi, adding, "He tells them the babies are paavam and that they should protect them."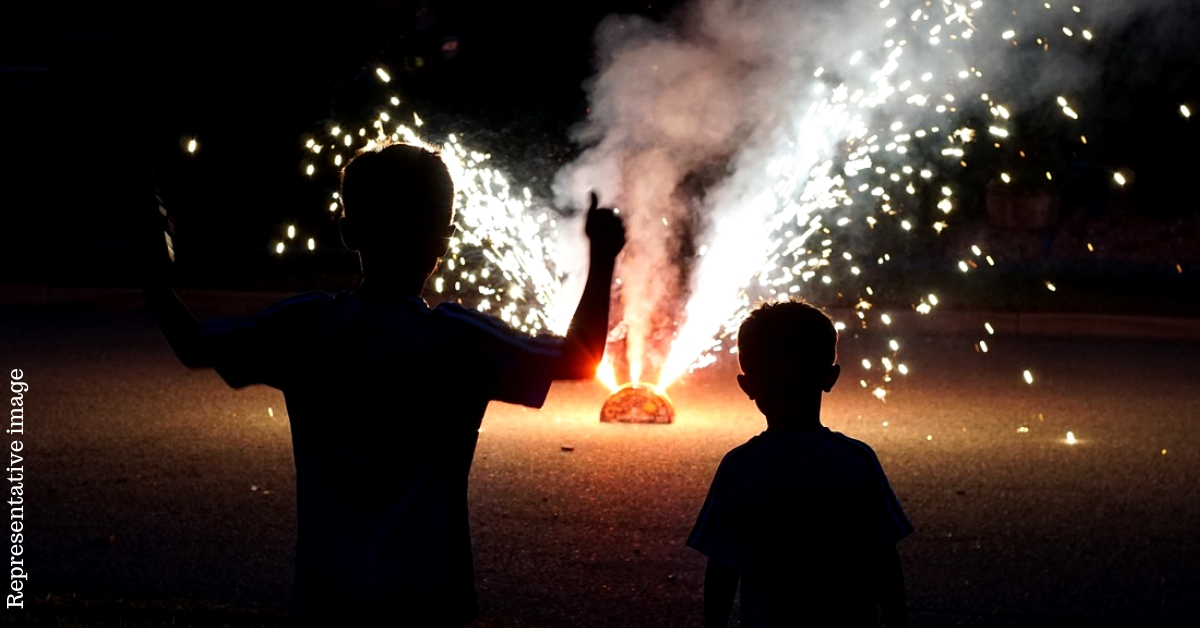 Eventually, this change in tradition was followed by putting a stop to the use of loudspeakers in the village. Not just that, the concern over migratory birds has helped villagers put the subject of wildlife conservation into perspective.
A part of the Vedakundi Bird Sanctuary, the Sivaganga district is an example of how small steps from us can go a long way in preserving nature.
---
You may also like: How a Tamil Nadu Town Got an MNC to Take Responsibility for Its Plastic Waste!
---
In the rare case that young kids wish to burst a few crackers, they trek for over two kilometres outside the village. But usually, they avoid it. Together, the young and the old have made Kollukudipatti and Singampunari exemplary.
Personally, I never understood the thrill of bursting crackers. I feel bad for the strays who are affected by the loud sounds throughout the 4-5 day festival. But if the same stray or wild animals could teach us the vanity of crackers and the necessity of thinking beyond cheap thrills, this Diwali could be brighter.
(Edited by Shruti Singhal)
Like this story? Or have something to share?
Write to us: contact@thebetterindia.com
Connect with us on Facebook and Twitter.