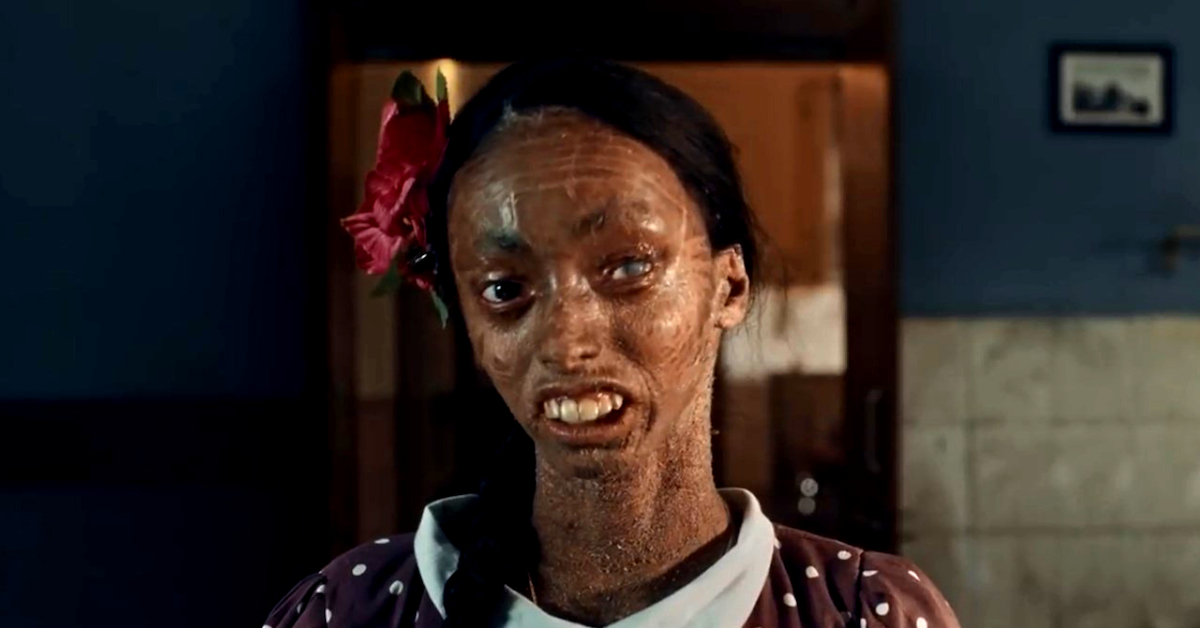 When Aloma and David Lobo rushed to see the abandoned child, they saw that the baby girl was born with a rare genetic condition--ichthyosis. So rare that it affects one in a million children.
She recalls it as clear as day. A call from her colleague on a workday perturbed her.
"A two-week-old baby had been abandoned, she had told me," says Aloma Lobo.
Dr Aloma and David had opened their home to several abandoned kids in the past, caring for them, until they found their forever homes.
In retrospect, over three decades ago, when adoption was hardly known and even had a stigma attached, the Bengaluru couple made a conscious decision.
They had three biological kids. And yet, they decided to adopt two more.
When they rushed to see the abandoned child, they saw that the baby girl was born with a rare genetic condition–ichthyosis. So rare that it affects one in a million children.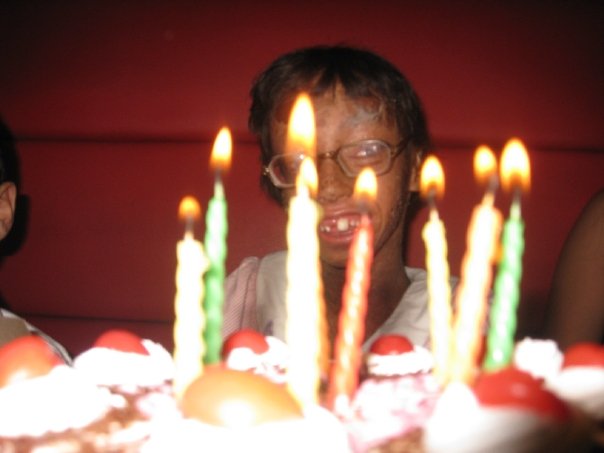 Her skin was thickened and flaky, she was visually-impaired in one eye and born without eyelids. So her eyes stayed wide open 24×7, prone to injuries and bleeding. She could hardly drink anything from her mouth.
Aloma still remembers how her second daughter looked at the baby, and said, "Mumma, we have to take her home." Although she was moved that her children had already opened their hearts to the baby, she knew she had to discuss it patiently with them.
Soon, Nisha became an inseparable part of the Lobo family, the youngest of six children.
Aloma and David took her home as adoption proceedings ensued. For the first few weeks, they were unsure if the little girl could even make it. Her body temperature had to be adjusted at all times, and she had to be regularly and very carefully wrapped with creams and oils.
"The biggest challenge was finding disposable diapers that wouldn't stick to her skin. She had to be changed every hour. But even as young as she was, my Nisha was always a fighter. She still is. She became the focus of my life. Her skin condition did not matter. She was, is and will always be my beautiful baby girl," says Aloma.
And while a mother's love is unconditional, in a country like ours where stigma around differently-abled persons is immeasurable, Nisha faced her own set of challenges. People would make off-hand remarks about how her condition was a result of the bad karma of her parents and others would treat her as though ichthyosis was contagious.
When Aloma decided to enrol Nisha in a kindergarten school, the person-in-charge said, "Madam, you understand her condition, but how do you expect my teachers to take care of a child like this?"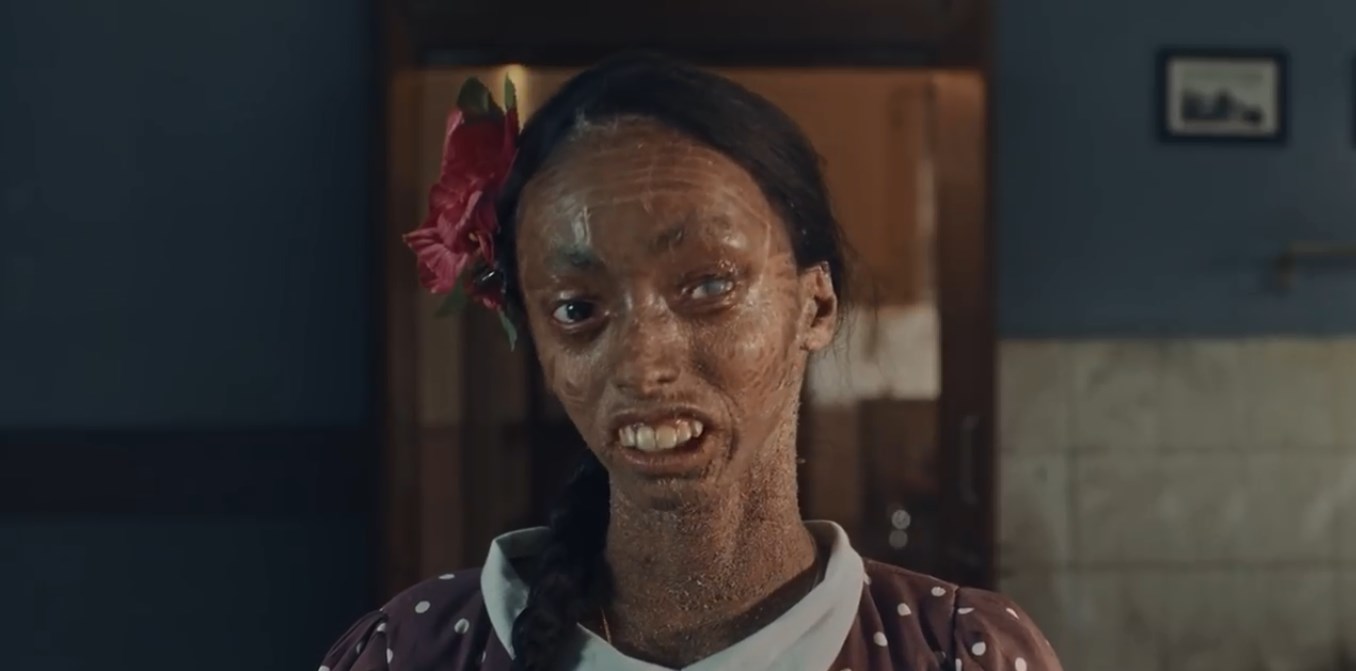 When she was in a playgroup, a young boy in her class gave out invitation cards to everyone for his birthday except Nisha. "She kicked him in the shin for not inviting her. She was quite spirited and told me about the incident. But I was quick to correct her, saying that she could be upset, but she couldn't hurt anyone. She was hesitant, but she apologised to him the following day," smiles Aloma.
When they enrolled her in the convent school close to their home, the parents of a few kids wouldn't let their children anywhere near her.
But all hope wasn't lost.
An international school, Trio World Academy, enrolled Nisha.
"Much of her confidence can be attributed to the encouragement of her teachers and peers. She made some of her closest friends there. She was a responsible student and was given equal opportunities. It is a classic example of how inclusive schools can impact a child with special needs," says Aloma.
The children were taught to treat people with respect and dignity, no matter how different they were.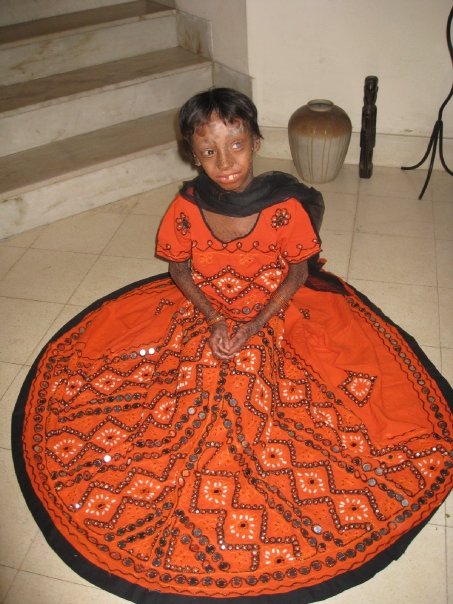 When she was no older than 12, Aloma got yet another call. A child with a big tumour in the chest had been abandoned at a hospital. She was taken to an NGO that funded her first two surgeries, but they couldn't afford the third one.
Nisha was quick to quip, "Mumma, I will get you the money."
She made a video to raise awareness on the condition of the little girl and along with her classmates, organised a book fair. The kids managed to raise Rs 1.2 lakh. The baby was saved with the life-giving surgery and later adopted by a family in the USA.
In her day-to-day life, Nisha created awareness about her condition too. When she was travelling with her parents to Singapore, two curious little girls ran up to her and asked, "Why is your skin like this? Are you getting old very fast?"
The parents profusely apologised to Nisha. But with a smile, she explained the condition to the girls.
"She is comfortable with herself. She knows people get curious and stare, but she doesn't let it get to her. Her brother once made her a card for everyone who stared at her. It said, 'If you are curious, ask me'," says Aloma.
Growing up as an introvert, Nisha is more reserved but continues to be empathetic to everyone around her.
Her confidence and unique perception of the world make her inspiring. She has always had the bigger heart to forgive people for their ignorance, says Aloma, but there were times when the mother in her found it difficult to hold back her rage when her beautiful baby girl faced discrimination.
"I get upset. As a mother, I am constantly worrying if she is getting hurt. I remember how a man threw up a ruckus on a flight from San Francisco. He pointed out to Nisha and told the stewardess, 'She has to get down, she cannot be on this flight.' I was so angry I wanted to punch him. But I didn't. Nisha told me, 'Mother sit down. Don't bother. Let him be.' The other flyers were quick to react to his behaviour and said that he could get off if he liked but Nisha wouldn't. It was the day I realised I shouldn't react, but respond to such behaviors."
She points out that superstitious beliefs in India cause people to blame "dangerous traits in the family" or "bad Karma" to people and newborns with genetic disorders. She insists that there is a serious need to sensitise people in India against this stigma.
"Hopefully, reading Nisha's story and watching her film will break these stereotypes. It will help people understand that people with special needs deserve a good life and equal opportunities like everybody else. They can be contributing human beings if they are given a chance," she observes.
Watch Nisha's journey for Vicks' second edition of the #TouchOfCare campaign. The film took the internet by storm, crossing five million views in the 48 hours of its launch.
https://www.facebook.com/VicksIndia/videos/1004956473045751/
Aloma admits that she worries about Nisha, especially as she and David grow old. But the unconditional love and support she receives from her older siblings and their families dispels these fears.
"They call her Nini and they are always asking me to let her stay with them. She can't live independently right now, but she is an independent young woman," beams Aloma.
---
Read More: Inspiring Pune Mother Quit Her Job To Set Parenting Goals For Adoptive Parents!
---
Aloma's work in adoption in the last three decades has made her an expert, where she also served a two-year term as the Chairperson of the Central Adoption Research Agency (CARA). She discusses the challenges that children with special needs face.
"I respect that many parents want a healthy child and it is their choice. But I always tell the parents to look deep into their hearts and see if there is a place for a child who needs them desperately. People often say, 'How nice of you to adopt Nisha.' But I correct them saying, she wasn't the only one who needed us. We needed her too. What we have received from her is immeasurable. It is not charity to adopt a child with special needs. It is all about giving to each other," she signs off.
If this story inspired you, get in touch with Dr Aloma Lobo at alomalobo@gmail.com.
(Edited by Shruti Singhal)
Like this story? Or have something to share?
Write to us: contact@thebetterindia.com
Connect with us on Facebook and Twitter.
We bring stories straight from the heart of India, to inspire millions and create a wave of impact. Our positive movement is growing bigger everyday, and we would love for you to join it.
Please contribute whatever you can, every little penny helps our team in bringing you more stories that support dreams and spread hope.