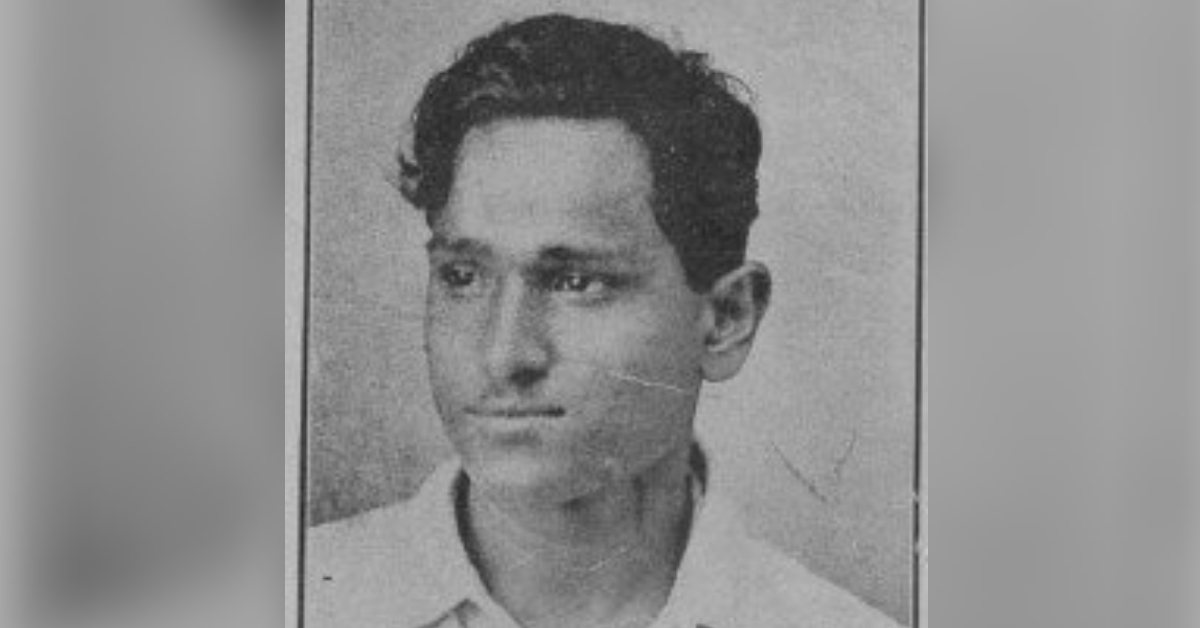 "At the appointed time, Bhagat Singh and BK Dutta threw the bombs over the empty seats in the Central Assembly, threw the historic pamphlets 'To Make the Deaf Hear' and shouted slogans: 'Inquilab Zindabad' and 'Samrajyavaad ka naash ho'."
On 8 April 1929, members of the Central Legislative Assembly had gathered together and begun their regular discussions, when suddenly, a strange object flew from the visitor's gallery and landed in an empty space in the hall.
Within moments, smoke started filling the area and shouts of "Inquilab Zindabad" (long live the revolution) were heard. Following this, the two men who had bombed the hall began to throw leaflets that carried the slogan, "It takes a loud sound to make the deaf hear."
Given the scare that the bomb had created, members of the assembly were running helter-skelter. The bombers, Bhagat Singh and Batukeshwar Dutt, could have easily escaped in the commotion, but they stayed—the bomb wasn't an empty threat. They wanted to make their voices heard.
Bhagat Singh is a widely celebrated revolutionary who inspired generations of youngsters during his time and continues to do so today. Unfortunately, Dutt, who was just as much a part of the legendary bombing as Singh, has remained an unsung hero.
This is his story.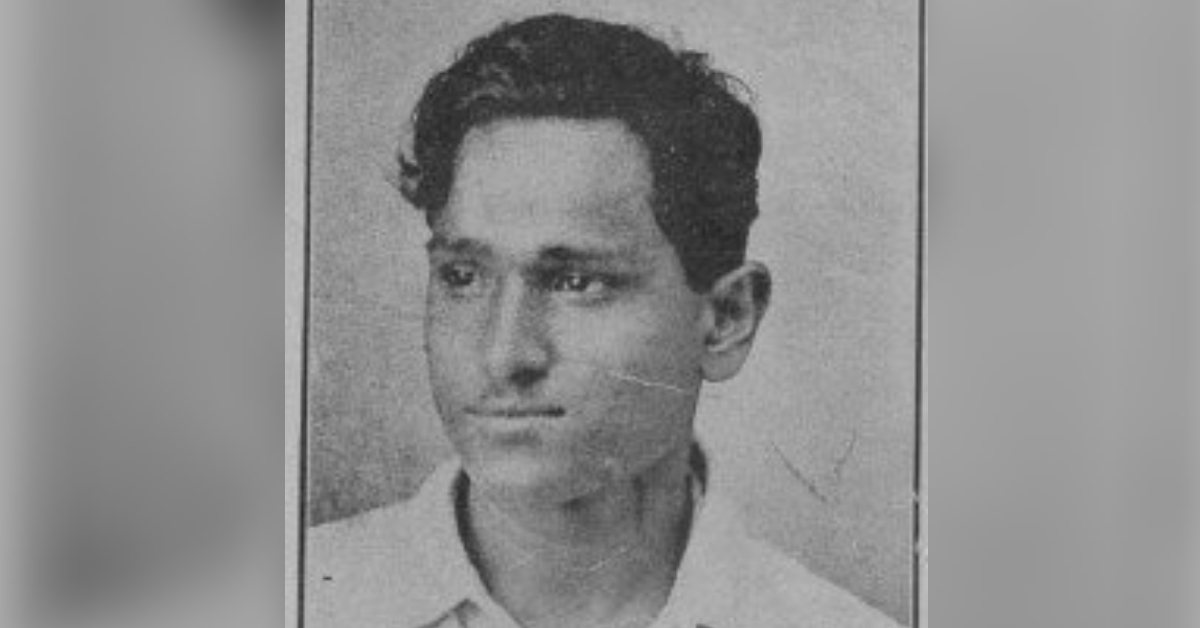 Batukeshwar Dutt, fondly known as BK Dutt, Mohan or Battu was born on 18 November 1910 in the Oari village in what is now West Bengal.
He shifted to Kanpur to study in the PPN High school, from where he graduated. In 1924, Dutt met Bhagat Singh, and the two became thick friends. Bhagat Singh was an active member of the Hindustan Socialist Republican Association (HSRA) when he met Dutt, and soon, the latter joined the force too. Like Singh and Chandrashekhar Azad, Dutt learned how to make bombs during this time.
When the British Government passed the Defence of India Act, 1915, it gave them the undisputed power to control revolutionaries and their activities. HSRA declared their staunch opposition to the act, and Lala Lajpat Rai's death in a lathi charge further infuriated the association.
These events eventually led the HSRA to make a plan to bomb the Central Legislative Assembly.
History in picx: 1929:: Indian revolutionaries #BhagatSingh & #BatukeshwarDutt exploded bombs in Central Legislative Assembly, Delhi. pic.twitter.com/GNSfI3loFa

— Prasar Bharati (@prasarbharati) September 28, 2016

In the book, 'The Jail Notebook and Other Writings" compiled by Chaman Lal, he writes,
"It was clear from the beginning that these bombs were to be harmless, not designed to kill or injure anyone, but to create an explosion that would make the deaf hear… At the appointed time, Bhagat Singh and BK Dutta threw the bombs over the empty seats in the Central Assembly, threw the historic pamphlets 'To Make the Deaf Hear' and shouted slogans: 'Inquilab Zindabad' and 'Samrajyavaad ka naash ho' (down with imperialism)."
Singh and Dutt never wanted to escape. They readily accepted imprisonment, as they believed that it would inspire the next generation of revolutionaries to fight for the cause of freedom.
In fact, several years later, Asaf Ali, the lawyer who represented Dutt in the bombing case, revealed in an interview that Dutt had not actually thrown a bomb that day. He wanted to stay with Singh from the beginning to the end, so he allowed himself to be arrested.
Both the revolutionaries were sentenced for transportation for life (convicts were deported from mainland India for the remainder of their lives) in this case for "causing explosions of a nature likely to endanger life, unlawfully and maliciously."
Singh was sent to the Mianwali Jail and Dutt, to the Central Jail in Lahore. Soon, Singh was transferred to the same jail that Dutt was in.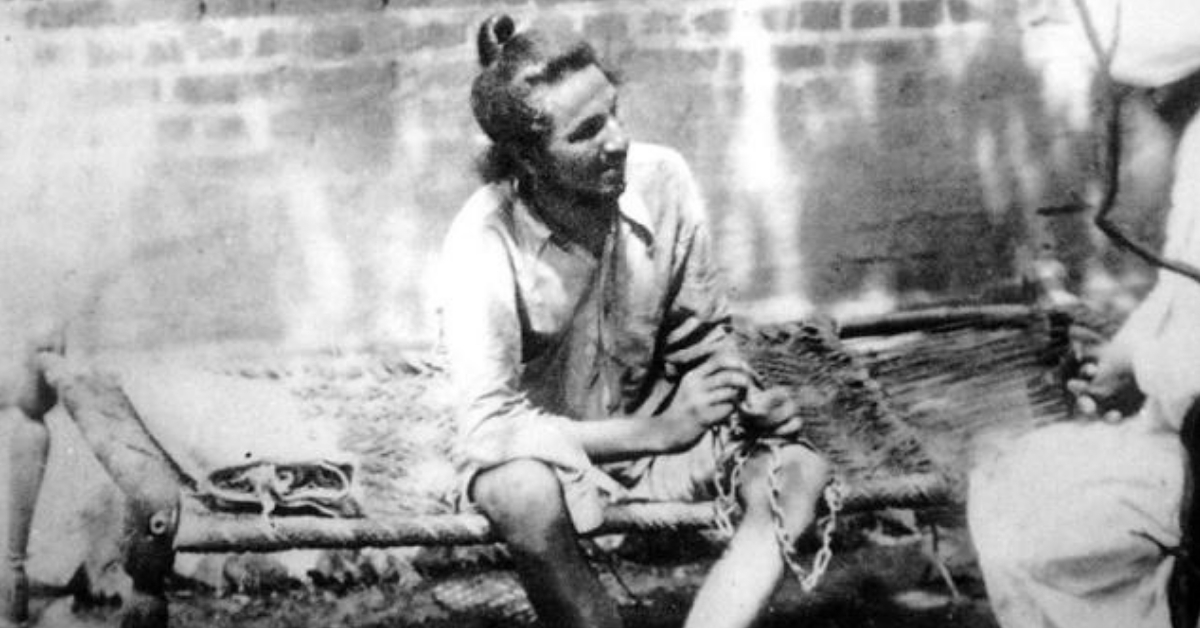 Here, they realised that they were treated like criminals, not political prisoners. Their European counterparts were treated with dignity and were provided with good food, clothes, books and newspapers. On the other hand, Indian political prisoners were made to perform undignified labour.
Furious with the treatment being meted out to them, they wrote an impassioned letter to the government of India, stating, stating that their diet needed to be better, and of the same standard as that of European prisoners. They also demanded that they be given "at least one standard daily paper, and "all books, other than those proscribed, along with writing materials, without any restriction."
You can read the entire text of the letter, here.
The two revolutionaries sat on a legendary hunger strike to demand these rights from the British authorities and succeeded in securing some of them.
---
You may also like: Why Do Israel's Textbooks Have Lessons on Indian Soldiers? An Amazing Tale from WW1!
---
Many political prisoners were released by the British before they served their sentence if that meant appeasing the public. While Singh was hanged to death for shooting British officer John Saunders, Dutt was released from jail a few years later. He was in the Kalapani cellular jail in Andaman when he was released and had unfortunately contracted tuberculosis.
But that did not slow him down in any way.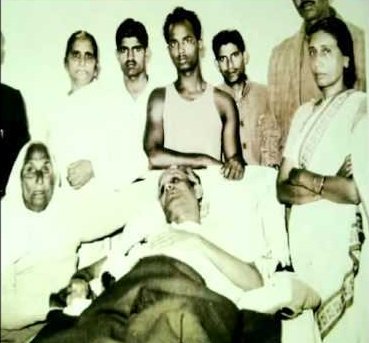 As soon as he was released, Dutt joined the Quit India movement initiated by Mahatma Gandhi. This earned him jail time, once again.
Five years later, India finally achieved independence from colonial rule. Even as several freedom fighters were honoured across the country, Dutt did not get his due, even though there was clear evidence of his involvement in the struggle.
---
You may also like: Untold Story of the Freedom Fighter Who Carried a Sick Jayaprakash Narayan to Safety
---
Forced to live in dire poverty and without a government job, Dutt passed away in the AIIMS hospital in Delhi in 1965 and was cremated at the same spot where his comrades, Bhagat Singh, Rajguru and Sukhdev were cremated several years ago.
Somewhere between the legendary bombing incident and India finally achieving its dream of independence, Dutt's story got lost.
A friend so loyal that he told a lie which sent him to prison, and a revolutionary so fierce that he participated in the freedom movement even when he had contracted a dreaded disease, BK Dutt undoubtedly deserves greater respect and recognition.
(Edited by Gayatri Mishra)
Like this story? Or have something to share?
Write to us: contact@thebetterindia.com
Connect with us on Facebook and Twitter.
We bring stories straight from the heart of India, to inspire millions and create a wave of impact. Our positive movement is growing bigger everyday, and we would love for you to join it.
Please contribute whatever you can, every little penny helps our team in bringing you more stories that support dreams and spread hope.