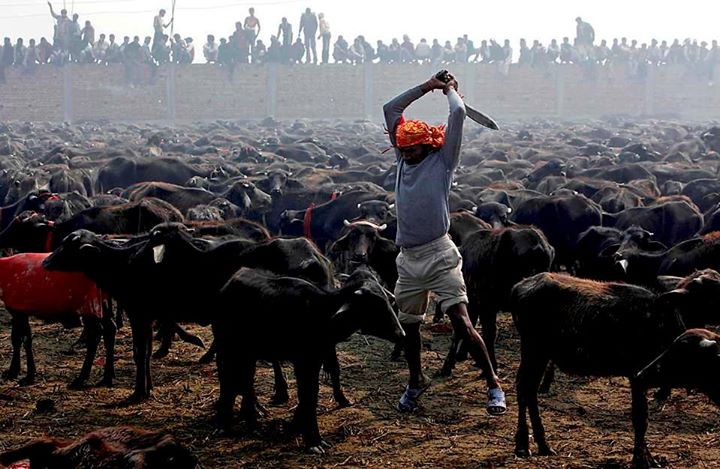 Did you know that India is South Asia's first "Cruelty-Free zone". From banning the import of animal-tested cosmetics to stopping the use of dolphins for entertainment, India is indeed blazing the trail by setting an example for other countries to follow. Here are 5 strong steps taken by the Indian government and private agencies to stop animal cruelty and create a humane environment.
Did you know that India is South Asia's first "Cruelty-Free Zone". From banning the import of animal-tested cosmetics to stopping the use of dolphins for entertainment, India is indeed blazing the trail by setting an example for other countries to follow. Here are 5 strong steps taken by the Indian government and private agencies to stop animal cruelty and create a humane environment.
We grow up wearing leather, going to circus, using cosmetics and eating the meat of our choice. How many of us consider the impact these actions have on animal life?
As per a report by PETA, more than 100 million animals like rabbits, guinea pig and rats suffer and die every year in chemical, drug, food, and cosmetics tests along with biology lessons, medical training exercises, and curiosity-driven medical experiments at universities.
But fortunately, of late, the issue of animal cruelty has been taken seriously and the Indian government has taken some strong steps to make the country a "Cruelty-Free" zone. Here are some of the prominent actions by the Indian government that have created waves across the globe –
1. Ban On Captive Dolphin Shows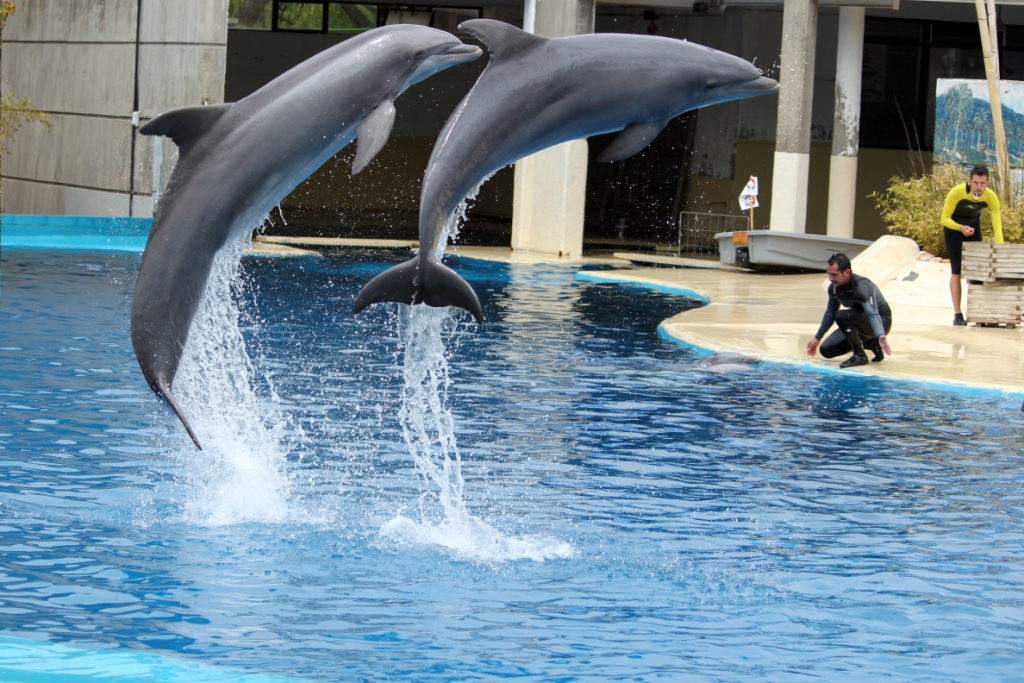 In May, 2013, India's Ministry of Environment and Forests took a strong step by forbidding the capture and use of dolphins for entertainment across the country.
The ministry issued a policy statement instructing all state governments to deny giving permissions for setting up a dolphnarium "by any person / persons, organizations, government agencies, private or public enterprises that involves import, capture of cetacean species to establish for commercial entertainment, private or public exhibition and interaction purposes whatsoever."
There had been wild protests by various agencies against the use of dolphins for entertainment purposes. So this news came as a welcome relief to many, showcasing the Indian government's better understanding of issues such as global warming and a deeper concern towards marine life.
2. India was the first South Asian nation to ban import of animal tested cosmetics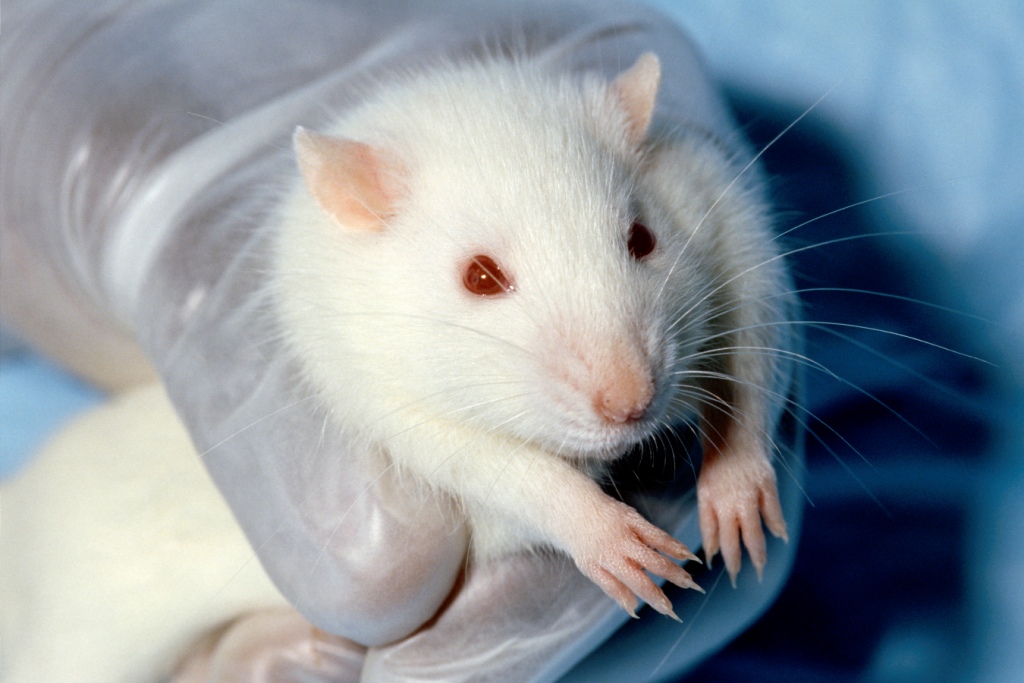 India's ban on import of animal tested beauty products came into effect from November 13, 2014 and created history by becoming the first South Asian nation to do so.
After banning cosmetics testing on animals nationally, this came as another important milestone that has been appreciated by the people. The recently announced rule states, "Prohibition of import of cosmetics tested on animals. No cosmetic that has been tested on animals after the commencement of Drugs and Cosmetics (Fifth Amendment) Rules, 2014 shall be imported into the country."
By taking such a strong step, India has become the first cruelty-free zone in South Asia and has set an example for others to follow.
3. A leading Indian airline commits to protecting shark populations and marine ecosystems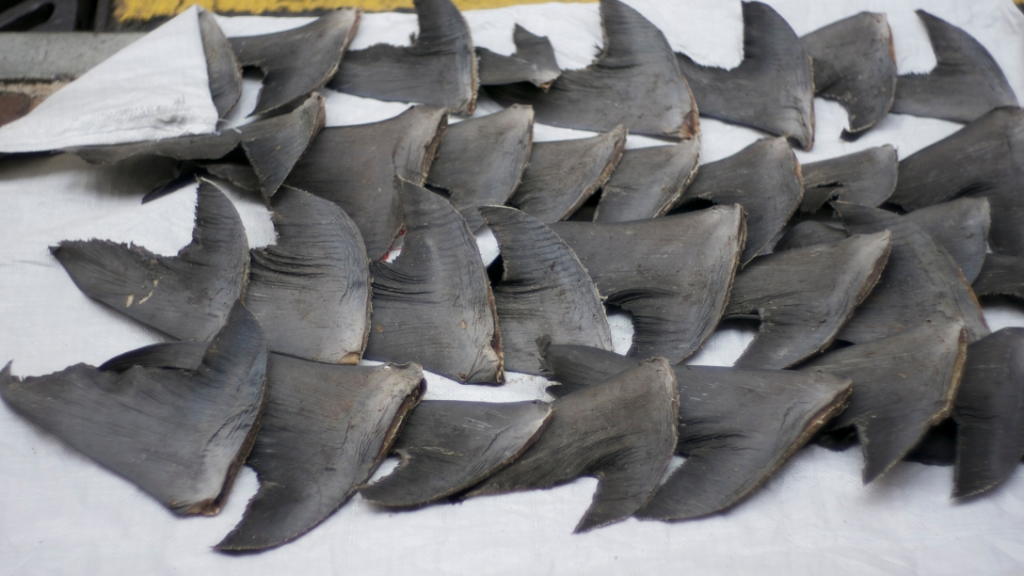 During 1981-2002, India was responsible for 9% of the global catch of various shark species and held the number three spot worldwide in the list. Sharks, being one of the top predators, need to be saved for a healthy marine ecosystem. Every year, hundreds of sharks are targeted and killed to meet the demand for shark fin soup, an East Asian dish. After removing the fins, the sharks are thrown back into the sea to die slowly and painfully.
Jet Airways, after taking Humane Society International/India's appeal into consideration, banned shipment of shark fins on its carriers to protect the declining population of sharks worldwide.
Chemudupati Samyukta, wildlife campaign manager for HSI/India, said: "We are thrilled that Jet Airways has taken this environmentally responsible decision. We are certain that it will go a long way in the ongoing efforts around the globe to protect these keystone species."
This has put Jet Airways in the league of other environmentally-conscious airlines around the world who have committed to stop carrying the dreadful cargo.
4. Government orders to stop the illegal movement of animals to Nepal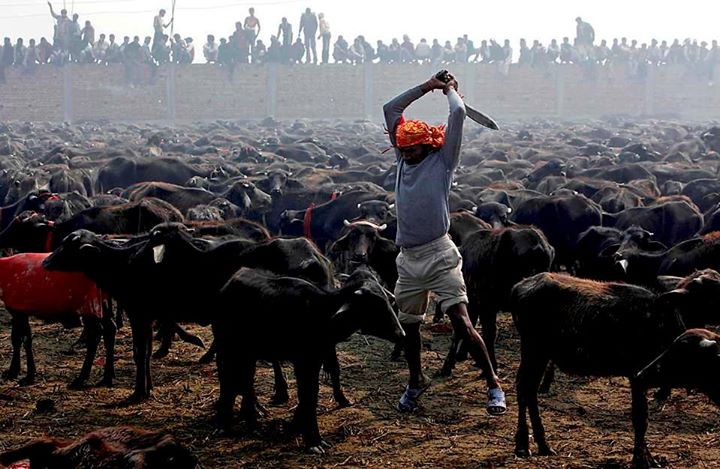 On November 04, 2014, the Ministry of Home Affairs ordered the paramilitary Sashastra Seema Bal to stop illegal movement of animals to Nepal and prevent cattle transport without license.
The decision came at a right time as it was announced a few weeks before the Gadhimai festival where over 500,000 animals, most originating from India, were to be sacrificed in Nepal. The festival takes place once every five years and involves slaughter of lakhs of innocent animals including cattle, pigs, goats, ducks, rats, etc.
It is estimated that 70 percent of the animals brought for slaughtering in this festival come from the neighbouring states of Bihar, Uttar Pradesh, Uttarakhand, Sikkim, Jharkhand and Assam. N.G Jayasimha, managing director for HSI/India said: "For the past few months, Humane Society International/India has been working vigorously to sensitize locals on this issue. We are delighted to have the Government of India's support and look forward to working with them in implementing in orders."
The following actions were recommended by the ministry:
1. Meetings to be organized with Deputy Inspectors General, Commandments and District Magistrates to work out modalities for imposition of Section 144 Criminal Procedure Code restricting the movement of animals across the border
2. In-depth intelligence based operations within the area of responsibility be carried out to check organized smuggling
3. The performance of units be personally monitored by Deputy Inspectors General of sectors on daily basis
4. Cattle seized may be handed over to animal pounds with the instructions that no auction of cattle by the civil administration be undertaken till the conclusion of the Gadhimai Mela in Nepal
5. From 15 Sept. 2014, a daily monitoring report on action taken against smugglers be sent.
5. Punjab and Haryana High Court issues notice against confinement of egg laying hens in battery cages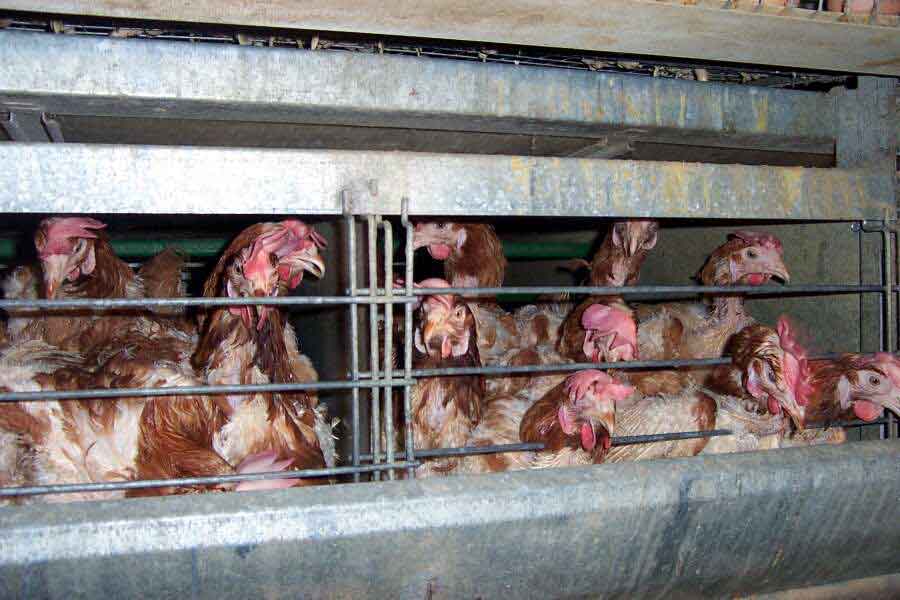 Indian factory farms confine over 200 million hens in battery cages. These cages are smaller than a single A4 sized sheet of paper and the bird has to live here for more than a year before she is slaughtered.
In March 2014, the High Court issued notice in a petition filed by the Federation of Indian Animal Protection Organisations against confining egg-laying hens in battery cages. These small cages violate the provisions of Section 11(1)(e) of the Prevention of Cruelty to Animals Act, 1960, which requires that animals confined to cages be provided with reasonable opportunity for movement.
"The use of battery cages to confine egg laying hens is absolutely barbaric. The cages strip away the dignity of the hens completely. It's unfathomable that living beings can be treated with such cruelty," said Senior Advocate Mr. Anand Grover who represented the petitioner.
With all these recent steps to stop animal cruelty, the Indian government is surely going an extra mile and setting a worthy example for other countries. We congratulate the various agencies for putting in efforts for making this possible and salute all the public and private organizations which have helped implement laws against animal cruelty.
Like this story? Or have something to share? Write to us: contact@thebetterindia.com, or connect with us on Facebook and Twitter (@thebetterindia).
We bring stories straight from the heart of India, to inspire millions and create a wave of impact. Our positive movement is growing bigger everyday, and we would love for you to join it.
Please contribute whatever you can, every little penny helps our team in bringing you more stories that support dreams and spread hope.