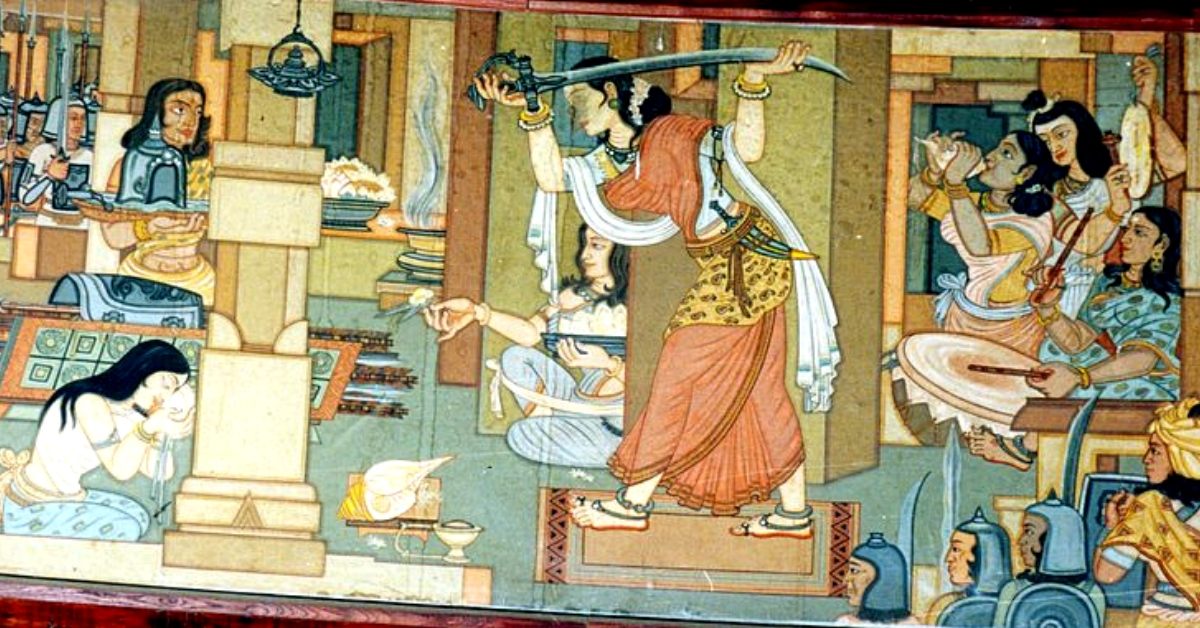 "Better to die with dignity than live without self-respect. I have served my motherland for a long time, and at a time like this, I won't let it be stained. There is no option but to fight."
Stories of courageous queens, although lesser known, are a great example of the rich culture of India, and this is the story of Durgavati, the Queen of Gonds.
A descendant of the Chandella kings, and married into the Gond dynasty of Madhya Pradesh, Rani Durgavati was a warrior through and through, and she proved her mettle when she defeated the sizeable Mughal army that aimed to penetrate her kingdom.
Durgavati was born in the Banda district of Uttar Pradesh on 5 October 1524. Her father, Keerat Rai, was a descendant of the Chandella rulers in North India. The family of rulers had built temples in Khajuraho and were strong warriors who triumphed many invasions, including that of the Mahmud of Ghazni.
Growing up in such a family meant Durgavati regularly listened to stories of the valour and bravery of the kings who had come and gone.
She was also trained in horse riding and archery from a very young age.
In those times, it wasn't very common for women to become warriors in the king's army, but Durgavati's training seemed to indicate that she was preparing for just that. In fact, one of her favourite hobbies was trophy hunting—a recreational activity reserved for royal warriors.
In 1542, at the age of 18, Durgavati was married off to Dalpat Shah of the Gond dynasty—he was the eldest son of King Sangram Shah and the ruler of Garha Mandla. In those days, a marriage between the Gond and Chandella rulers was not a common phenomenon, but this union was more of a political alliance and was considered to be quite normal.
With Durgavati's marriage to Dalpat Shah, the Chandellas now had the Gond army supporting them against Muslim invader, Sher Shah Suri who attacked Durgavati's maternal kingdom. The joint forces successfully resisted the attack, but for Durgavati, that wasn't the last battle she would fight against the Mughals.
The Gond queen gave birth to a boy in 1545 and named him Vir Narayan. Within five years of his birth though, Dalpat Shah died.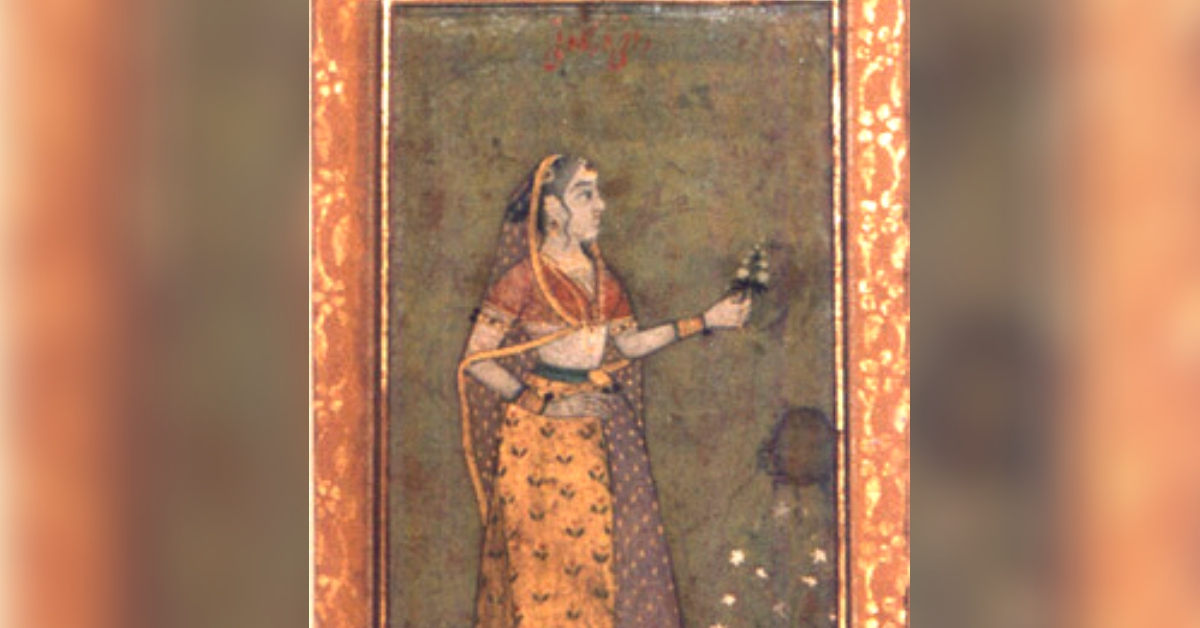 Since Vir Narayan was too young to be king, Durgavati was crowned as the regent queen, and she continued to lead her kingdom into prosperity.
Durgavati never stopped expanding the territories of the Gond kingdom, and although the kings from the neighbouring regions saw her kingdom as an easy win since it was ruled by a woman, she never let their assumptions see the light of the day. She, of course, had the guidance of ministers like Adhar Simha and Man Thakur.
Her army had 20,000 cavalries, 1,000 war elephants and a substantial number of foot soldiers. 12,000 out of the total 23,000 villages in her kingdom were said to be under the direct rule of the government. She also built the Ranital water reservoir near Jabalpur.
---
You may also like: TBI Blogs: Did You Know a Heritage Site in Madhya Pradesh Has a 30,000-Year-Old Cave Painting?
---
And while she kept up the maintenance of Garha Mandla, she never left her warrior roots behind. According to a story, Garha Mandla was once terrorised by a notorious lion whom no soldier or hunter could tame or kill. The queen herself went to the jungle where the lion was causing a menace, spotted it behind a bush and struck it down in the first shot. The lion was dead and her soldiers, awestruck.
As a queen, Durgavati had shifted her capital from Singorgarh fort to Chauragarh in the east. This fort was located in the Satpura range and was of great strategic importance.
This incensed Baz Bahadur, the son of Sujat Khan who was the person who had captured Sher Shah Suri's kingdom. Baz Bahadur attacked Durgavati's kingdom only to return with heavy losses.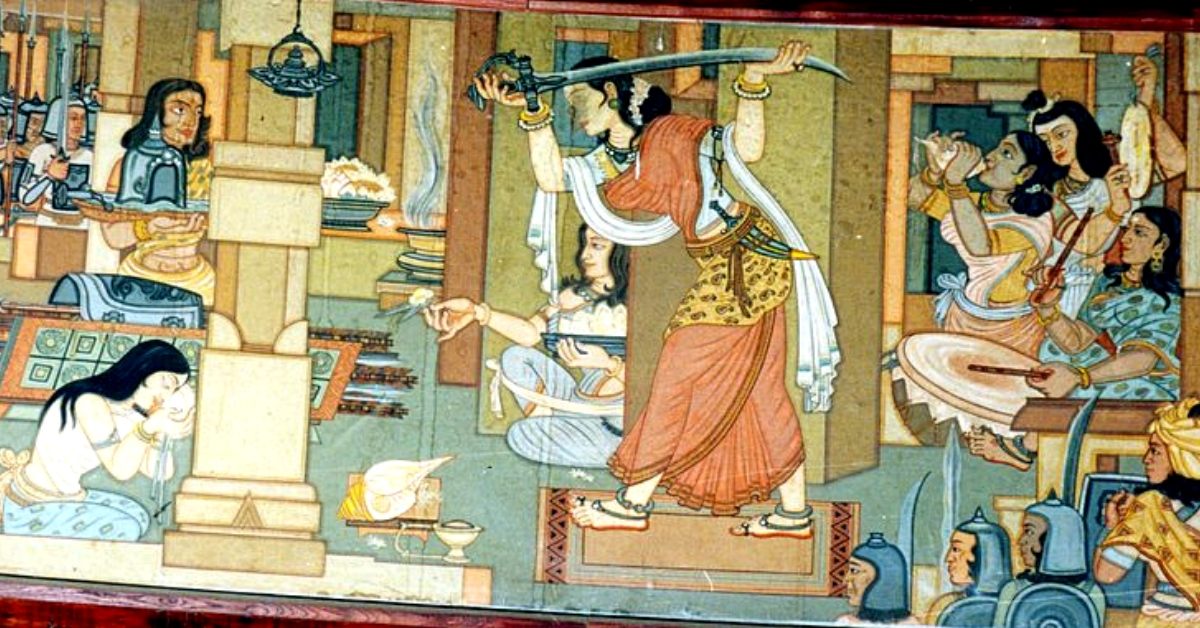 The brave queen had defeated the strong Mughal leader.
Six years after this attack, in 1562, Mughal Emperor Akbar seized Baz Bahadur's kingdom establishing his rule neighbouring Durgavati's Garh Mandal. While on one side was Akbar's territory, the other side was ruled by Khwaja Abdul Majid Asaf Khan—the contemporary of Durgavati. Diwan Adhar Simha suggested that Durgavati accept Asaf Khan's strength, which had now combined with Akbar's army to seize Garh Mandal and surrender the kingdom.
To this, the queen said, "Better to die with dignity than live without self-respect. I have served my motherland for a long time, and at a time like this, I won't let it be stained. There is no option but to fight."
She decided to fight a defensive battle, retreating to the Narrai valley where the river Gaur flowed on one side and the Narmada on the other. Although the forces were in no ways equal, owing to Akbar's might, Durgavati seized the first day of the battle and proved victorious.
The regent queen had planned to attack the Mughal army in the late hours of that night, but her ministers suggested against it. The next day, she mounted her war elephant, Sarman and her son, Vir Narayan joined her in the battle.
---
You may also like: Who Were The Real 'Thugs of Hindostan'? Here's What History Says
---
Unfortunately, Akbar's army had come with more force than the previous day. Durgavati was pierced with two arrows—one on her ear, the other on her neck. She could see that defeat was inevitable.
She asked her minister, Adhar Singh to kill her with his sword. But when the loyal soldier refused so, Durgavati plunged a knife into her stomach and committed suicide. Vir Narayan was also killed in the battle.
Till her last breath, Durgavati proved her that her warrior spirit and blood ran true. Although the mighty Mughal army defeated the queen in the end, her bravery in fighting against them and her worth as the leader is undoubtedly inspiring and worth remembering.
(Edited by Gayatri Mishra)
Like this story? Or have something to share?
Write to us: contact@thebetterindia.com
Connect with us on Facebook and Twitter.
We bring stories straight from the heart of India, to inspire millions and create a wave of impact. Our positive movement is growing bigger everyday, and we would love for you to join it.
Please contribute whatever you can, every little penny helps our team in bringing you more stories that support dreams and spread hope.