Pinky Anand, a leading constitutional law expert and Additional Solicitor General of India, talks on a range of issues, from the need for reforms in the judiciary to upholding women's rights in the country.
While Pinky Anand, a leading constitutional law expert in the country, is certainly no stranger to tough situations or being in the spotlight, her latest assignment as the Additional Solicitor General of India brings with it many critical responsibilities and challenges. Only the second woman to hold this prestigious position – she follows the feisty Indira Jaising, who demitted office after the change of government at the Centre – Anand is all geared up to ensure that justice is dispensed in the most effective and efficient manner. In a one-on-one with Rakhee Bakshee the veteran legal luminary talks on a range of issues, from the need for reforms in the judiciary to upholding women's rights.
Q: What are the challenges before by the Indian judiciary at present?
A: I believe one of the major challenges before the nation today is ensuring progress and empowerment for everyone. We need to deliver on the promise of a life of dignity to the people and we cannot leave the responsibility entirely on the government. The judiciary too has to play its part in making that happen. Once we start implementing measures that will enable the system to implement development related work not just with speed but without negligence things will automatically start falling into place and becoming better.
Q: Despite the fact that for years now there has been talk of implementing judicial reforms in the country, particularly doing away with archaic laws, in addition to upgrading the infrastructure and improving systems in the courts, things have not really moved forward. What is your take on this?
A: While there is no doubt that India needs legal reforms and there is also the problem of the lack of infrastructure, what we need to understand is that bringing about fundamental changes in the system is not going to be an easy task. There is no magic wand that can help us resolve our limitations and inadequacies in one stroke. The volume of work and the processes involved in this are complicated and long-drawn. Whereas we all feel it, see it and even try our best to bring about actual improvements, on the whole, we need to give it time. There are literally lakhs of cases pending in various courts and to jumpstart our move in the right direction we need lots of qualified manpower, technology and, of course, the right intent. Currently, what we can take heart from is the fact that at least experiments in this regard have started happening. On the issue of restructuring or reworking laws that seem quite redundant in today's day and age, I welcome the shift that is taking place. A new beginning has been made towards unburdening ourselves from the baggage of irrelevant rules and regulations. Perhaps in the not so distant future, there may come a time when the common person on the street would not be compelled to keep making rounds of various agencies to get a simple problem solved.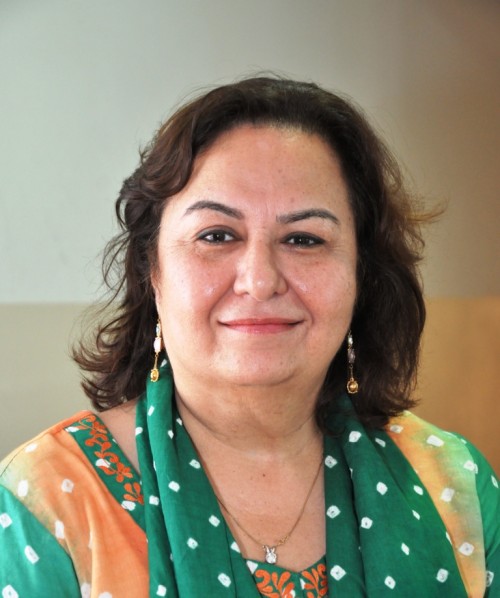 Q: Even as you take on the mantle of the Additional Solicitor General of India, the legal profession itself has come under a dark cloud. Several female advocates and even judges have complained of sexual harassment and lack of equal opportunities. What is your reaction to this? Are there any mechanisms that can be put in place to address this critical problem?
A: With regard to women in the legal professions, there were concerns in the earlier days and these continue to remain pertinent today as well. Women have felt troubled and suffocated but there was a time they never dared to say it out loud for the fear of being completely sidelined. Thankfully, the scenario is altering rapidly. Now more than ever professional women are coming forward to voice their angst and opinions; they have finally mustered the courage to speak up. This in itself is indicative of a changing atmosphere. The unfortunate part is that be it female judges, lawyers or court staffers, everyone is vulnerable of being violated and yet there are no real preventive mechanisms in place. The good part is that the issue is being talked about widely and women are still not averse to joining the profession. With more committed women around to address these concerns, the situation will get better.
Q: From the plight of legal women, let's talk about gender violence in society. There is a new law in place and still crimes against women continue unabated. Where are we going wrong? What can be done to get over this pervading helplessness?
A: We all feel enraged by the escalating numbers of heinous gender crimes in India but the hard-hitting reality is that this is not likely to change very fast. To lower the incidence rates, we need to work at many different levels. For instance, it is absolutely imperative to have an alert and responsive police force that is pro-active in its approach. We saw how swiftly the police and the judicial system came together to deliver justice in the Nirbhaya case. So we know we have the capability to do it. What we need to make sure is that this attitude becomes the norm and not just the result of some extraneous pressures. The positive outcome of this has been the rise in registration of cases, which has given the issue greater visibility. But at this juncture, I want to assert that we need to reach out to boys and men in order to change mindsets. We have to make efforts to engage with them to be able to create the fair, equal and respectable society we are all seeking.
Q: One of the ways being suggested to expedite the response to gender crimes is giving extra judicial powers to the National Commission for Women. What do you feel about this?
A: As much as I respect the role of the National Commission for Women as an institution I am not convinced with the idea of giving such powers to it. People in India are already burdened by having to run to different agencies to be heard. We have multiple legal systems working simultaneously but they have not been able to mitigate the problems that come while seeking justice or redress. So why do we think that adding another avenue will make a difference. Quite to the contrary, it can, in fact, add to the trauma and troubles of a victim. We have to find a way to make the existing systems effective.
Q: Besides being a legal expert, you are also a member of the political party in power, the Bharatiya Janata Party. What's your take on greater political representation for women? The Women's Reservation Bill is waiting for a passage in the Lower House.
A: I am all for more women becoming part of the political system and joining parties. I also feel its high time women politicians are given their due. After all, greater political empowerment for women can mean crucial difference for the people as well as the system that we are so desperate to turn over. At the same time, I have a piece of advice for women too: whatever profession you choose to take up, do give it your all to excel in. There are no easy paths to realising one's potential.
Like this story? Or have something to share? Write to us: contact@thebetterindia.com, or connect with us on Facebook and Twitter (@thebetterindia)