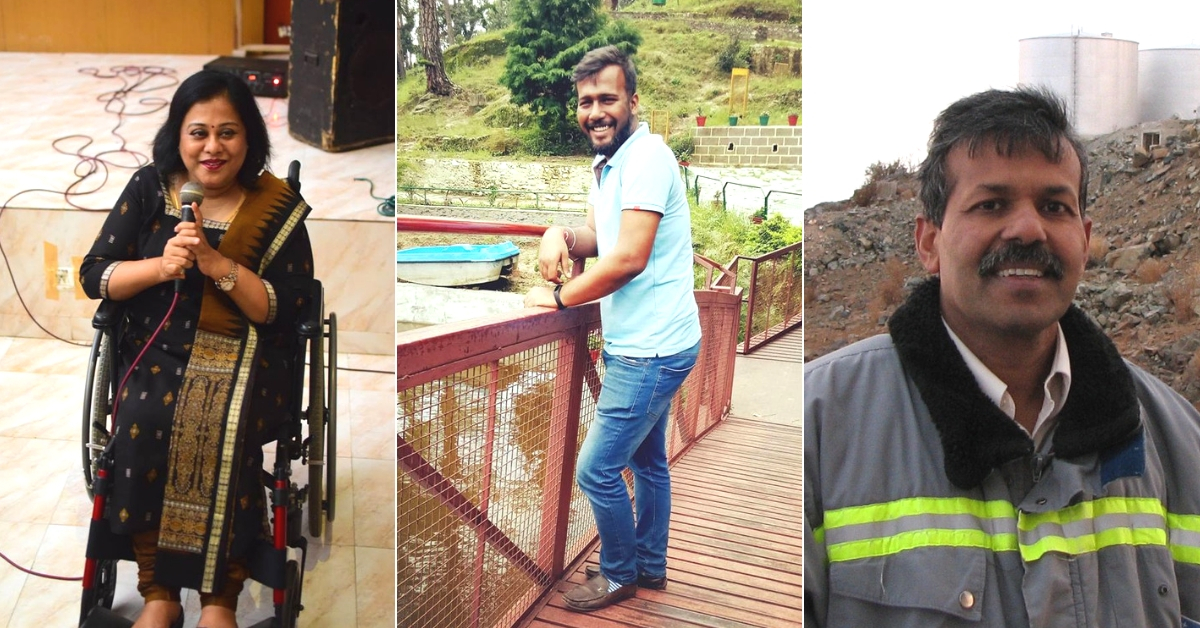 From scientists to entrepreneurs to retired government employees working to make the state better -- we bring you such inspirational tales.
---
This article has been powered by Industrial Promotion & Investment Corporation of Odisha
---
Odisha is India's ninth largest state — a state known for its stunning architecture, delicious food and unique styles.
But more than anything else, the state is home to numerous inspirational people, whose struggles and innovations maintain and add to its beauty. Their lives and deeds become an example for the state and the whole country.
In this article, we look at seven such people, who are taking Odisha, and India, forward.
1. Avilash Mahananda – Urban organic farmer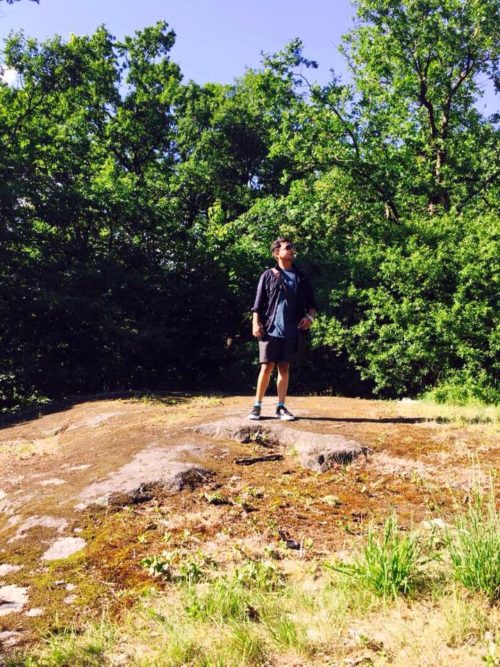 Source: Avilash Mahananda/Facebook
For Avilash, an alumnus of the Kalinga Institute of Industrial Technology in Bhubaneshwar, it was the personal loss of his mother to cancer that brought his attention to food.
His mother never smoked or consumed alcohol. So her cancer diagnosis and sudden demise took Avilash by surprise and left him distraught.
He began to investigate the causes and discovered that the long-term build-up of the chemicals in the body, especially through the food we consume, was considered one of the major probable causes of cancer. At least that is what he was told.
And thus began his quest to provide chemical and toxin-free food to people. His desire to do so eventually led to the inception of C&G Agroventures – A company that provides toxin-free vegetables at an affordable price.
Speaking to Edex Live, he said, "The vegetables go through a unique three-step process which reduces the chemicals in them by up to 60-90%."
After the vegetables are thoroughly rid of the chemicals, they are packed so as to retain hygiene and carry a barcode sticker on the package. Scanning the barcode will tell you where the vegetables have come from—which village and which farm!
The project certainly seems like a sustainable fight against chemicals in our diet. Starting in Bhubaneshwar, Odisha, the project will now reach people in other parts of the country too.
2. Epari Krishna Rao – Pensioner turning barren patches to green belts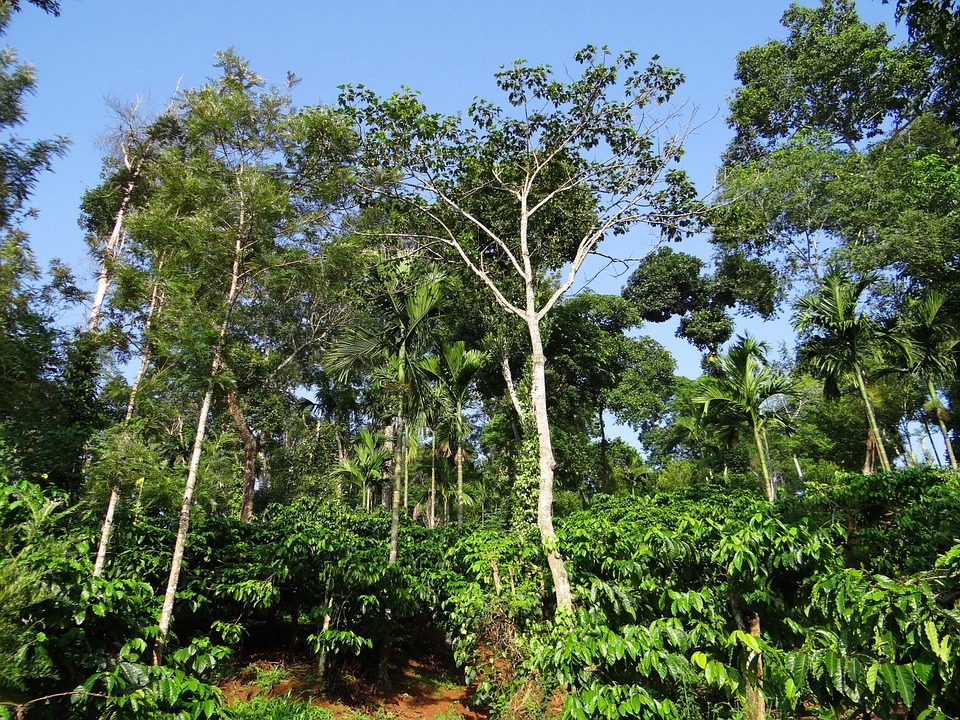 Picture for representation only. Source: Pixabay
As a retired 75-year-old, Epari Krishna Rao could have easily put his feet up and settled into a routine to enjoy his post-work life. However, what he did is not just inspirational, but also goes to show how indebted he felt towards making his city hospitable for the next generation.
A resident of Berhampur, Rao believes that maintaining one's city need not be the responsibility of its municipal corporation or development authority. Even citizens can make an active contribution.
And he has been doing so since 2010 when he shelled out lakhs of rupees from his own pocket and planted trees along the inner boundary of the Khallikote College Stadium. The move would benefit numerous walkers using the walking lanes with shade and a cool atmosphere.
His next crusade was in 2016, when he decided to convert a patch of land between the busy Kamapalli Square in the city to a mini-park and down two years, he continues to spend an amount of ₹ 10,000 every month from his pension towards its maintenance.
Truly, if determination and dedication could be considered as virtues, Odisha man Epari Krishna Rao would definitely be a champion.
3. Sruti Mohapatra – Crusader for the Differently-abled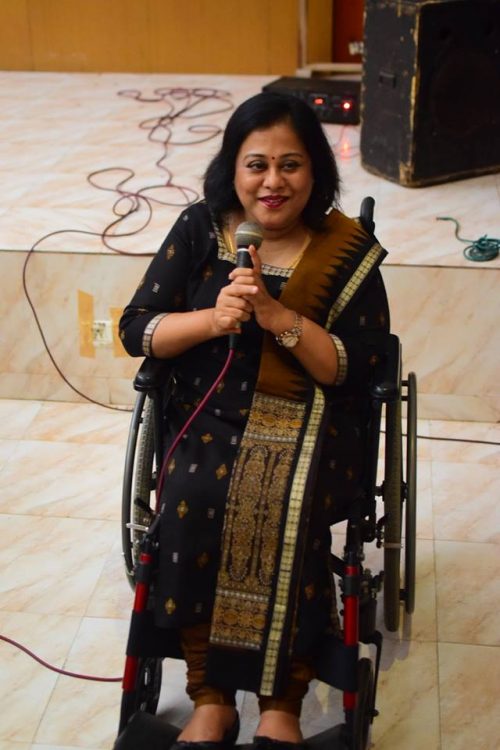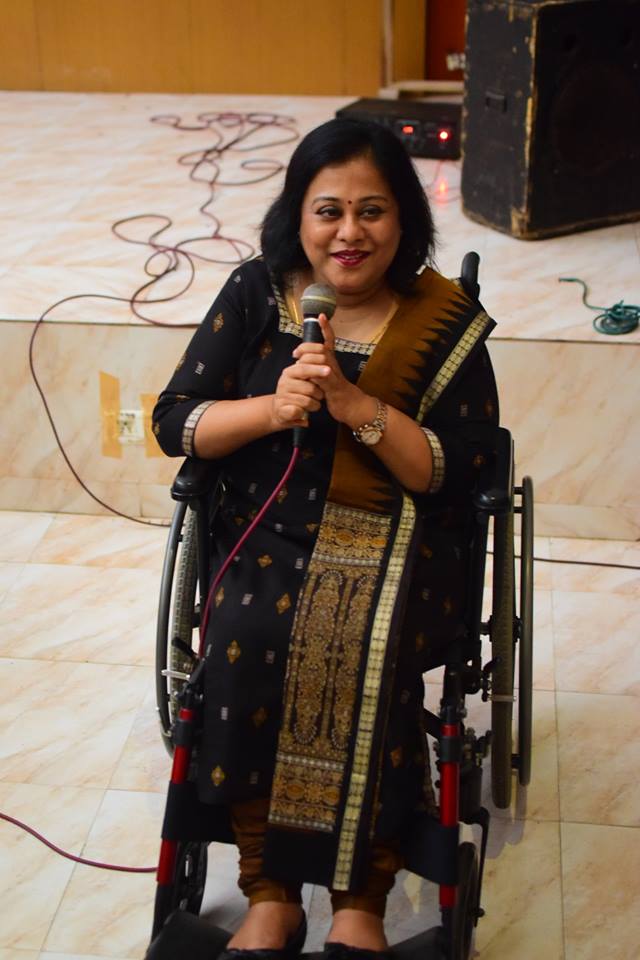 This Odisha resident had dreams of becoming a civil servant. Unfortunately, just a few days prior to her interview, Sruti damaged her spinal cord in a devastating car accident.
At that point in time, no constitutional or legal provisions existed that could be directed in her favour. Even the Equal Opportunities Act (1995) was put into effect over a decade after the incident that left Sruti wheelchair-bound.
After multiple requests to the UPSC, she was only offered a relegated post. When she questioned the system, demanding a better position, the initial job offering was also withdrawn.
While this changed her life's course, it was really just the beginning of a whole new journey. Indeed, today, the work that Sruti does provides hope to differently-abled people across India.
Sruti chose to pursue advocacy and social activism to initiate changes for the differently-abled community in Odisha—and that in turn changed her life.
In 2001, she established Swabhiman, the State Disability Information and Resources Centre in Bhubaneswar, which works towards empowering differently-abled people in the state and has been essaying the role of the chief executive since its inception.
The iron-willed lady will forever be remembered for by the differently-abled citizens of Odisha, will be the elemental role she played in paving the way for devotees who use wheelchairs to access the Jagannath temple, in October 2009.
Today, the 54-year-old's life is a shining example of how to overcome a terrible situation. Not just for people afflicted with varying forms of physical and mental limitations, but for all of us.
A salute to the unstoppable woman that is Sruti Mohapatra, who did not let anything, not even failure, to pull her down.
4. Omprakash Mishra – National award recipient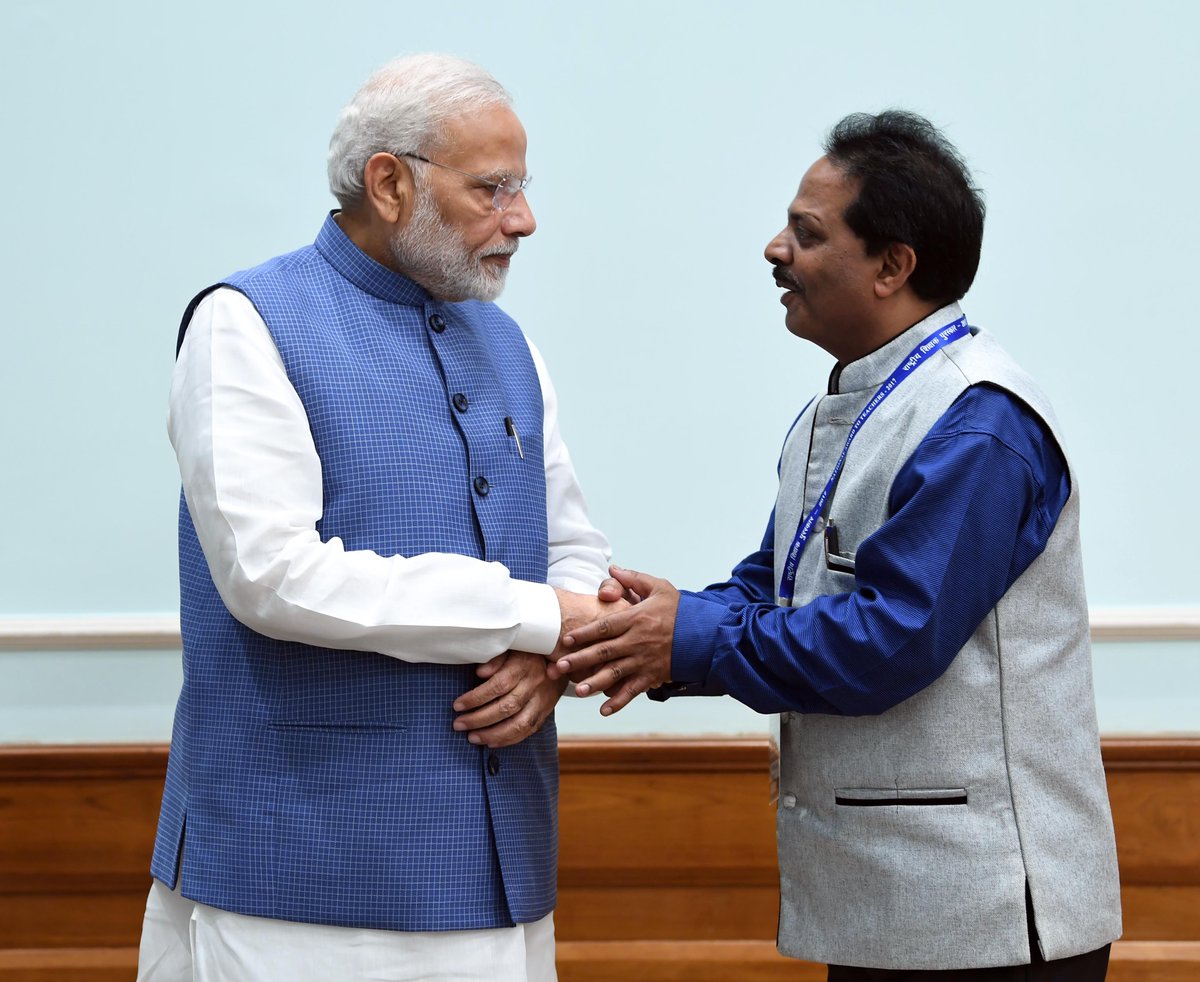 For this Odisha-based teacher, the journey has been long and hard but fulfilling. From arriving in his first posting in a government school in the remote district of Koraput and finding only two students in 1998, to winning best teacher awards at the district, state, and national level – it has been a steady climb for Mishra.
It took him a good five years to get villagers to see the benefit of educating their children. From an initial two students and no record of anyone passing matriculation, the numbers have steadily increased. Today, this proud teacher's students attend various science exhibitions and seminars representing the school.
He is doing everything he can to help them – from taking extra classes to writing entire textbooks to help them learn better. At every stage, his revolutionary ideas have transformed education for the most backward, most deprived communities in rural Odisha.
Recently he became the only teacher from Odisha to be selected among 45 teachers to win the national award for 2017 by the Prime Minister.
"A teacher could be highly educated, but his qualifications are a waste if he cannot accommodate himself and his teaching methods to the needs of his students. He/She cannot demand respect. Instead, their work must command respect," he says.
5. Dr Kailash Chandra Sahu – Scientist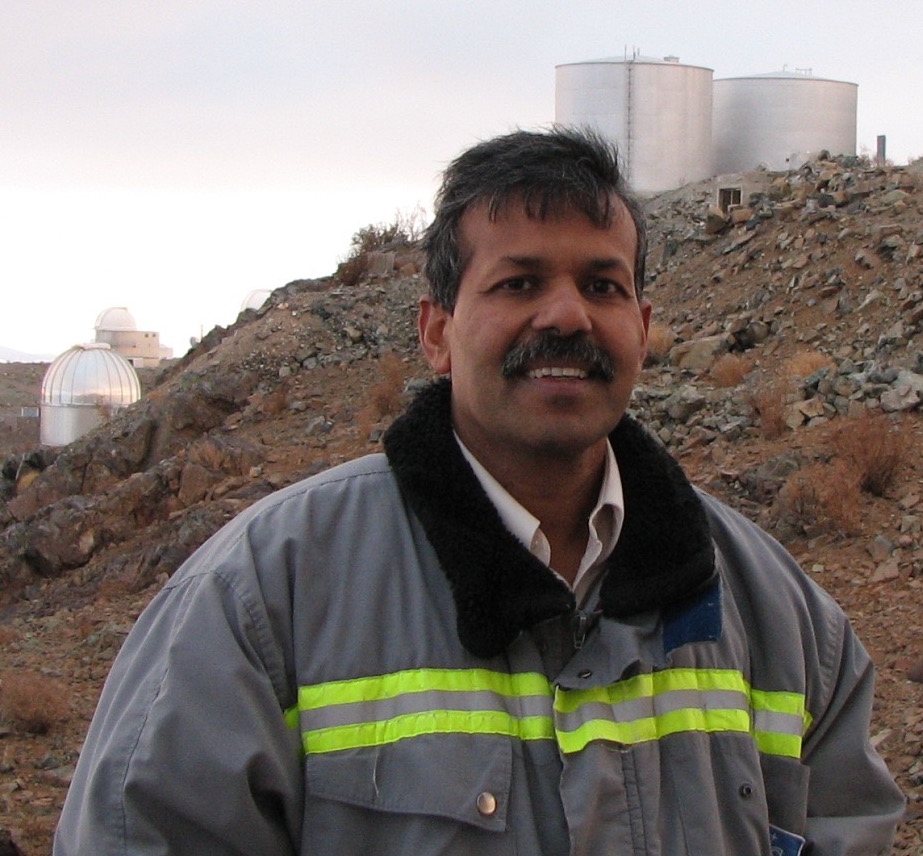 Having grown up in a village with no electricity, one of Dr Sahu's favourite things to do, as a young boy, was to star gaze at night. Little did he know that this would turn into a passion and subsequently lead him to become an astronomer.
With a humble beginning in Belagaon in Ganjam district, his journey to the Space Telescope Science Institute has been truly remarkable.
Dr Sahu received a Master's degree in Physics from Berhampur University in Odisha and went on to pursue his Doctorate in Piezoelectricity at Indian Institute of Technology, Kharagpur.
In a revolutionary breakthrough in the field of gravitational deflection, a group of astronomers led by Dr Sahu successfully validated Albert Einstein's general theory of relativity by measuring the mass of an isolate object in the galaxy.
While Dr Sahu's work has taken him to the US, he makes it a point to come back to the state and visit his village every time he comes to India.
6. Dr Sumona Karjee Mishra – Prantae Solutions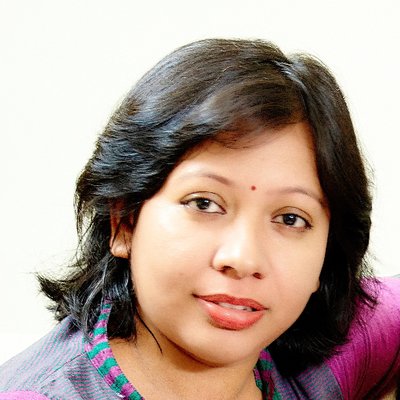 Dr Mishra's personal experience of the pregnancy-related complication called Preeclampsia – among the top three causes of maternal mortality in the world – that led her to work in this very field.
Armed with a PhD in Biotechnology, Dr Mishra founded Prantae Solutions in Bhubaneswar in 2015, a startup focusing on developing diagnostic health care for the pregnant using state-of-the-art technology.
Dr Mishra and her team have innovated two devices for early detection of preeclampsia at an early stage that enables health practitioners to identify high risk pregnancies so that they can design an appropriate schedule of monitoring and management.
With 75% of the workforce with Dr Mishra being women, she is surely a path breaker who is ensuring that no other women in Odisha succumbs to Preeclampsia because of a lack of access to health care.
7. Siddharth Bhatter – Karkhana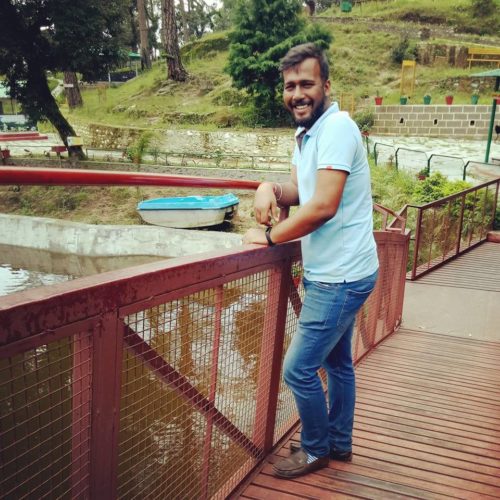 Source: Siddharth Bhatter/Facebook
Known for voicing his opinion on things that matter, Siddharth has on many occasions spoken about the loopholes in the Indian education system. It was when a father-son duo approached him to help them with a college project that Siddharth saw the lacunae in the technical and scientific education we get.
Not one to just sit around and crib, Siddharth decided to do something constructive and thus was born his venture Karkhana (Hindi for factory).
Today Karkhana is a place where one will see young tech enthusiasts and incredibly energetic kids make gadgets in a few hours.
Students are provided with a lab where they can harness their interests and create things with the help of mentors. Karkhana has trained over 523 students and also developed drones and robots for the government. With a current workforce of over 15 people, Siddharth has also provided 500 training workshops to students and faculties in Odisha and beyond.
If you are a resident of Odisha and know of people who are doing their own bit for the society, do use the hashtag #IAmOdisha to tell us their story.
(Edited By Vinayak Hegde)
Like this story? Or have something to share?
Write to us: contact@thebetterindia.com
Connect with us on Facebook and Twitter.
We bring stories straight from the heart of India, to inspire millions and create a wave of impact. Our positive movement is growing bigger everyday, and we would love for you to join it.
Please contribute whatever you can, every little penny helps our team in bringing you more stories that support dreams and spread hope.