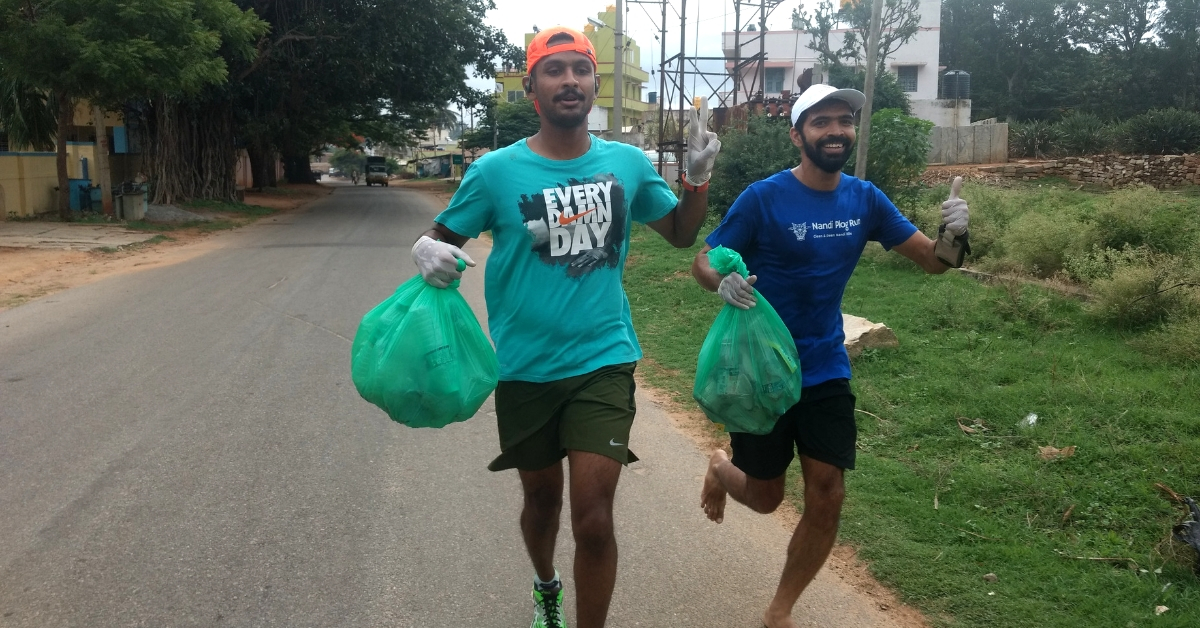 Plog.Run is an initiative spearheaded by a group of environmentally mindful individuals from the Garden City, who have teamed up with organisations like Go Native, Namma Nimma Cycle Foundation and Let's Be The Change to make this initiative a success!
While plastic might have its advantages, one cannot deny that the toxic material has emerged to be the bane of our existence.
Today, it is nearly impossible to come across any street in a city or town in India, which isn't strewn or littered with plastic materials, especially the single-use ones.
Clogging our waterways, poisoning our groundwater table, and killing hapless animals, birds and marine beings, plastic has slowly crept into our living and public spaces and poses a severe threat to our continued existence on the planet.
Most of us are aware of the hazardous consequences of plastic and probably even engage in segregating waste within our households to make sure each type meets the right end.
But beyond the peripheries of our four walls, how many of us make a conscious effort to clear plastic waste strewn across the streets?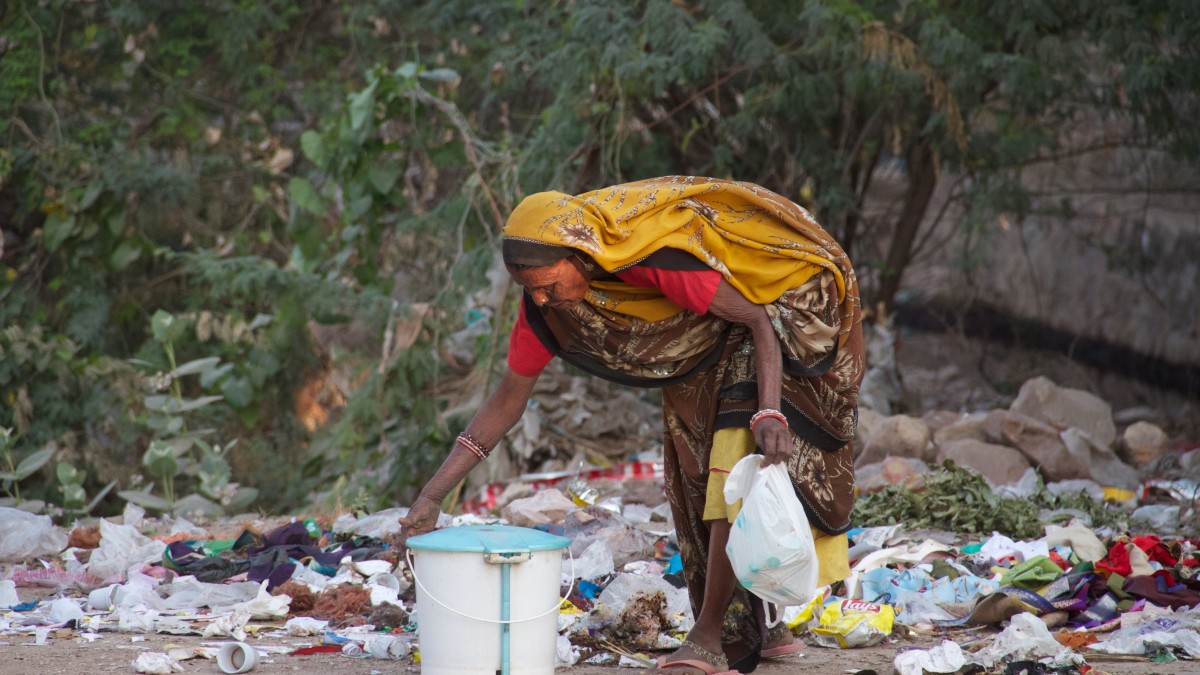 The attitude that 'why should I pick someone else's trash' is probably the most significant deterrent for otherwise conscious people, who might genuinely want to contribute towards curbing the plastic menace.
However, unless and until each one of us consciously steps up to deal with the mess that we have created ourselves, plastic will continue to pollute our environment and take us all down.
For people of Bengaluru, the opportunity to come together and 'detox' their 'ooru' is right here!
On Oct 2, i.e., Gandhi Jayanti, the city will witness a massive plogging run that aims to clear over 50 localities of plastic waste and then route these to pertaining waste-disposal channels.
Plog.Run is an initiative spearheaded by a group of environmentally mindful individuals from the Garden City, who have teamed up with organisations like Go Native, Namma Nimma Cycle Foundation and Let's Be The Change to make this initiative a success!
To the uninitiated, Plogging is a Scandinavian trend that originated in Sweden in 2016, where one goes jogging and picks up the litter he or she finds along the way and has emerged as a global trend for fitness lovers and environmental crusaders in last few years.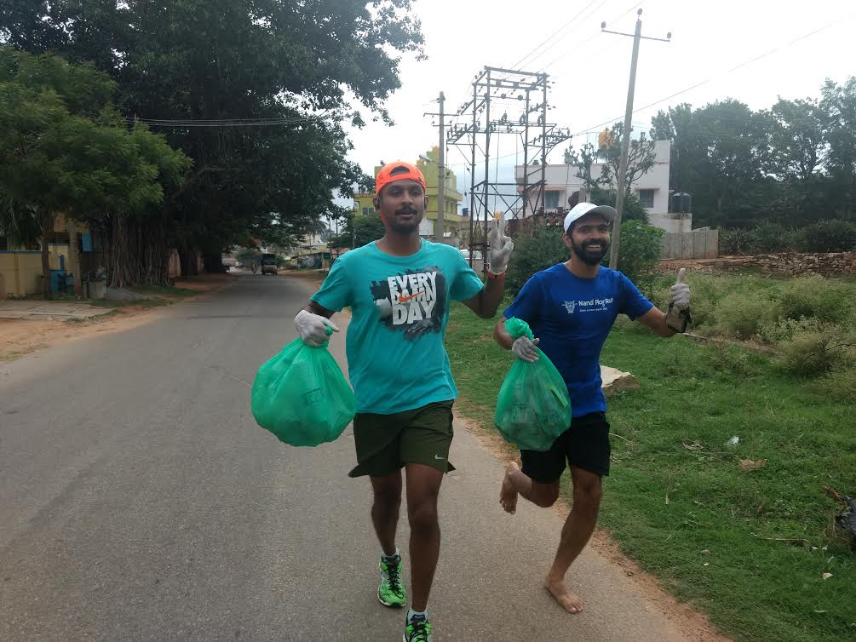 Coined from the Swedish phrase 'plocka upp,' never before has any 'fitness' trend that is both beneficial to one's health and environment garnered so much limelight in such short span of time, and these Bengaluru folks are trying to tap into it for the better good of the city.
"It all began when we were part of a run at the Nandi hills and noticed the amount of plastic waste strewn along our way. We decided to do something about it, and plogging emerged as the best solution that served the dual purpose. Discovery Village, a resort in the vicinity, came to our support and we managed to collect over 100 bags of that time. Since then, we have organised a couple of plogging drives," says Rama Krishna, one of the Plog.Run organisers.
But on Oct 2, the organisers have scaled up—over 5,000 volunteers will be stationed across 50 locations, and each of these locations has been assigned dedicated community ambassadors, who will vouch for the cause at their capacity and aim to bring in as many volunteers for Plog.Run.
"This time, we have a greater message to pass along, namely, 'Detox Your Locality' which will then be consolidated into 'Detox Bengaluru.' We want people to grasp that it's okay to pick up someone else's trash and their collective effort will drive home the message even further. Plus, plogging will require one to bend down or squat to pick up waste as one is running, so the plus point includes a workout for the body too!" says an enthusiastic Rama.
So, what happens to all the trash that will be collected on Gandhi Jayanti?
"We have partnered with non-profit organisations like Saahas Zero Waste, Hasiru Dala and Trashin Recycling, who will collect all the waste that will be amassed by volunteers during the run and recycle these. We also have the full support of the Bruhat Bengaluru Mahanagara Palike (BBMP), who are more than happy to support the cause that encourages community effort to tackle a pertinent crisis," he explains.
Although the event will be inaugurated at Gandhi Statue at MG Road at 7:30 a.m., all the other locations will also begin their leg of the run at the same time. The distance identified by the organisers ranges from 3-5 km, which people can choose as per their capacity—with the minimum being 3 km. So far, 3,900 volunteers have already registered, and we hope that more people come forward and be part of this fantastic initiative.
---
You may also like: Good for You, Good for the Earth: 'Plogging' in Kodaikanal Is the Thing to Do!
---
What could be a better way to commemorate Gandhi Jayanti than being part of the force that envisions a plastic-free Bengaluru? All you need to do is click this link and sign up—and guess what, the registration is free!
Those who wish to reach out to Rama Krishna regarding plogging runs and initiatives, he can be reached at 9845064453.
(Edited by Gayatri Mishra)
Like this story? Or have something to share?
Write to us: contact@thebetterindia.com
Connect with us on Facebook and Twitter.