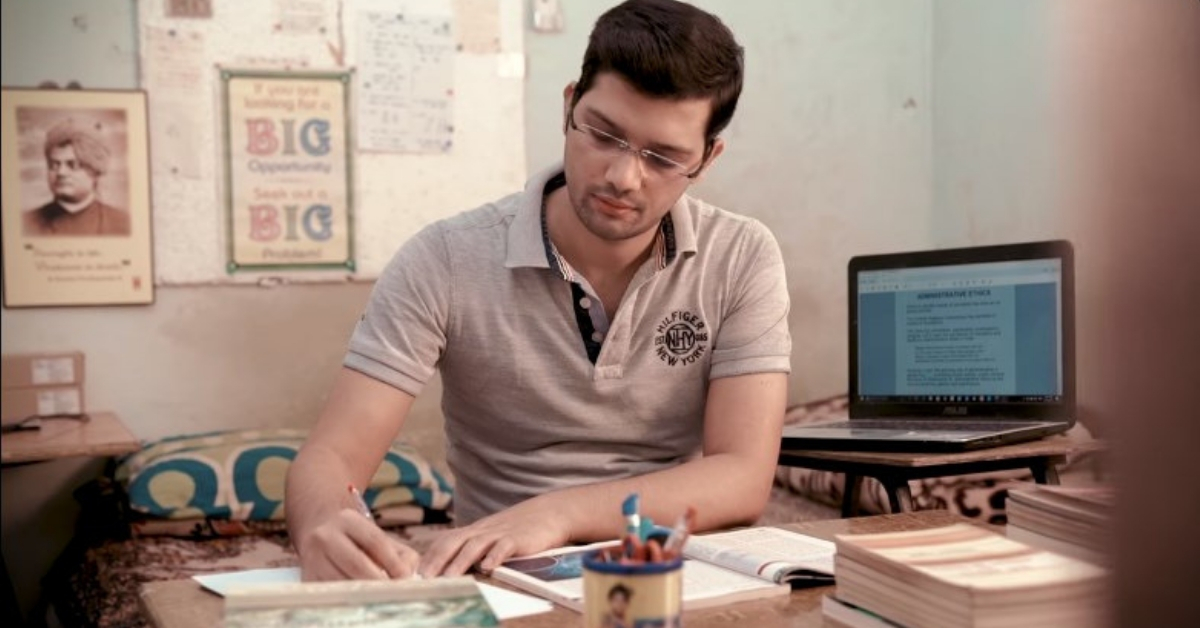 In 2015, a humble security guard's sweat and grit paid off, when after his third attempt, his son cleared the country's most coveted UPSC exam. With an All India Rank of 242, Kuldeep Dwivedi is an officer with the Indian Revenue Services.
Kuldeep was born in the village of Shekhpur in the Nogoha district of Uttar Pradesh to a security guard, Suryakant and homemaker, Manju Dwivedi.
For the last 20 years, Suryakant worked as a security guard at the Lucknow University and was the sole breadwinner of the family. He raised his four kids–Sandeep, Pradeep and Swati, and Kuldeep–with his meagre salary.
Although Suryakant studied only till class 12 and Manju dropped out of class 5, they believed that education was the only way out of poverty. He never discouraged his kids from pursuing their education. It was difficult, often having to ask the university for loans to pay their fee, but he did it all.
In 2015, this humble security guard's sweat and grit paid off, when after his third attempt, his son, Kuldeep, cleared the country's most coveted exam–the UPSC.
With an All India Rank of 242, Kuldeep Dwivedi became an officer with the Indian Revenue Services.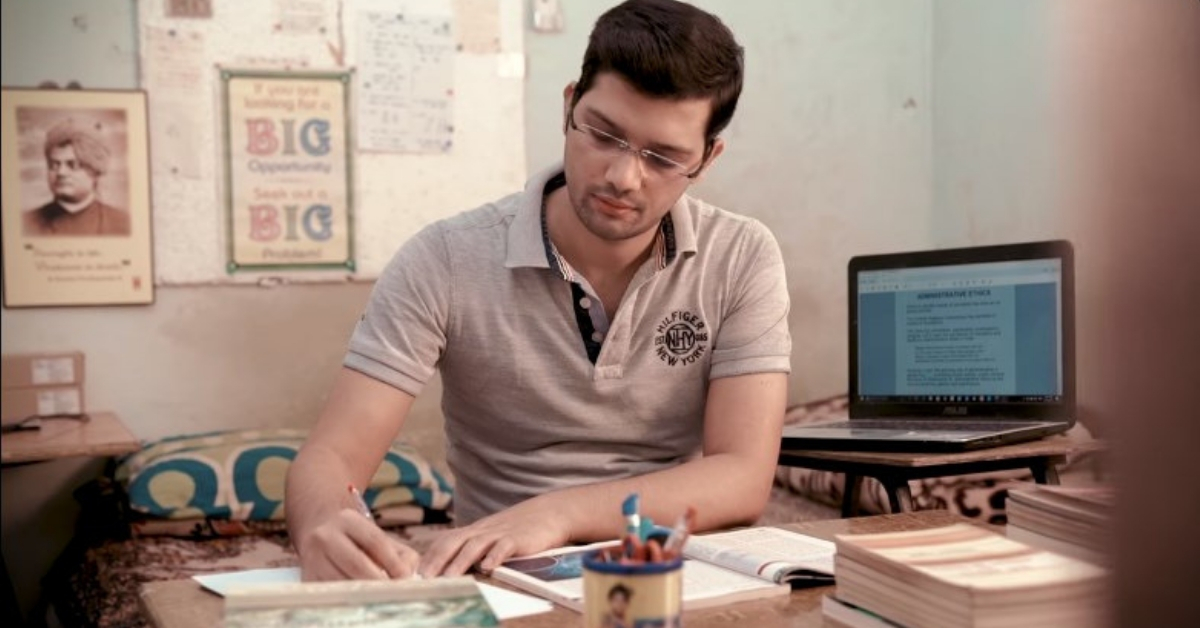 This is the story of Kuldeep's will to overcome all odds and attain his dreams.
For the longest time, Kuldeep's family of six lived in Shekhpur in a one-room house. He studied in a Hindi-medium school with his siblings at Saraswati Shishu Mandir until class 7, before shifting to Gandhi Vidyalaya in Bachhrawan in Lucknow.
In a video interview with YouTube channel, Drishti IAS, his sister, Swati, shares how it often bothered them when they saw their cousins study in English-medium schools in the city. But their parents never failed to do the best they could.
Kuldeep qualified for the Allahabad University, completing his BA and MA in Hindi and Geography. Swati adds how Kuldeep, despite being young in class 7, would say that he wanted to join the civil services. Clearly, the young man did not lose sight of his childhood dream after completing his post-graduation.
He soon moved to New Delhi to a 10×10 square feet rented room in Mukherjee Nagar to prepare for the civil services exam. He couldn't afford the coaching classes for preparation that his friends attended. His father earned a meagre wage of Rs 6,000 a month and could not send him more than Rs 2,500 to help pay his house rent.
In an interview with The Times of India, the IRS officer had said, "My father's struggle to make me what I am today is supreme. Every day he used to take a train from Bachhrawan to Lucknow."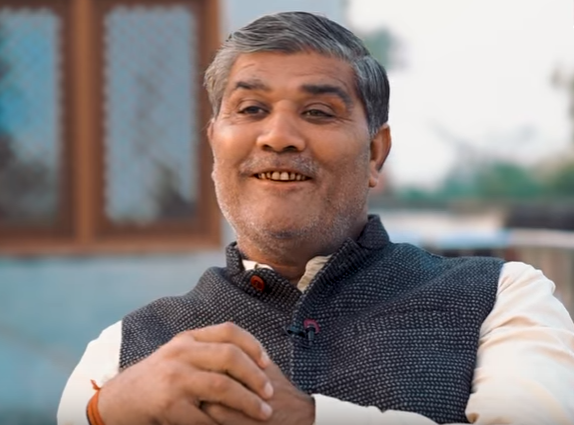 The Internet was a distant dream because Kuldeep couldn't even afford a laptop. He would often borrow books from his friends to study. Even the laptop he bought in 2014 was a joint-investment he made with his roommate after saving money for two years.
"From ration refilling per month to even the gas connection, we would help him financially," his brother, Sandeep, told Drishti IAS.
Further, before he could get a taste of success in 2015, the young officer had already failed at the exam twice.
"During his first attempt, when he couldn't clear his prelims, he was extremely disheartened. At a time when he usually called home every day, he started calling only once in three days. Mummy and Papa were stressed. He would often break down on the phone and say, 'I can't do it.' But Papa had more faith in him. He didn't know anything about how UPSC exams worked or that it had limited attempts, but he kept encouraging bhaiyya to keep trying. It kept him going," says Swati.
In the second attempt, he cleared his prelims but couldn't clear the mains. Around this time, people who knew his family had already begun talking.
"They would ask us– it's been eight years. Isn't Kuldeep getting a job? Is everything alright? It's been too long. Why let your son study for so long if there is no job guarantee?" recalls Sandeep.
The pressure on the family started building, and his mother asked him to try getting a job. In 2013, he cleared the selection for the Border Security Force as an Assistant Commandant. He told his mother that he would go for the interview, but he wouldn't join the force because the only goal in his mind was to clear the UPSC.
His friends and seniors continued to motivate him to prepare better. He attempted the exam for the third time.
---
Read More: 7 Attempts & A Dream: A TN Man's Inspiring Journey From Waiter to IAS Officer
---
Recalling the day of the result, his wife, Ayushi, says, "I was in office at the time the results were declared. I had the tab open to check the results. I was scared I might miss it because often the website crashes or works really slowly due to overload. I went in for a meeting. When I walked out of that meeting, my phone rang. It was Kuldeep on the other line, 'Esha, Ho gaya!' (Esha, I did it!). I cannot express what that moment meant!"
The family back home burst into tears. Manju couldn't form a sentence for the next few hours as she shed tears of joy.
"He had finally achieved the dream after going through all the trouble he did for years. I couldn't contain my feelings," gushed Manju.
Did Suryakant quit his job after Kuldeep cleared the exam? He answers, "How could I leave a job that helped us sail through the most difficult times? It placed food on the plate and helped my son achieve his dream. So I won't quit."
(Edited by Shruti Singhal)
Like this story? Or have something to share?
Write to us: contact@thebetterindia.com
Connect with us o n Facebook and Twitter.